Whether you choose a trench, double-breasted, puffer or wrap coat, these purchases are investment pieces so you'll want to make sure your outerwear offers function and style and is versatile and easy to care for.
If you're brave, I suggest choosing a bright colour that suits your skin tone, as there is nothing quite like an optimistic colour injection when the skies overhead turn grey.
When your coat isn't in use, be sure to hang it on a quality wide-armed hanger to avoid misshapen shoulder seams, and empty the pockets so heavy items don't stretch them.
Have your coat dry-cleaned or laundered by someone you trust as needed, but always make sure to do so at the end of the season and store it mended, clean and dry over summer to avoid mould and mildew growth. A well-looked-after coat will serve you for many years. Happy coat shopping!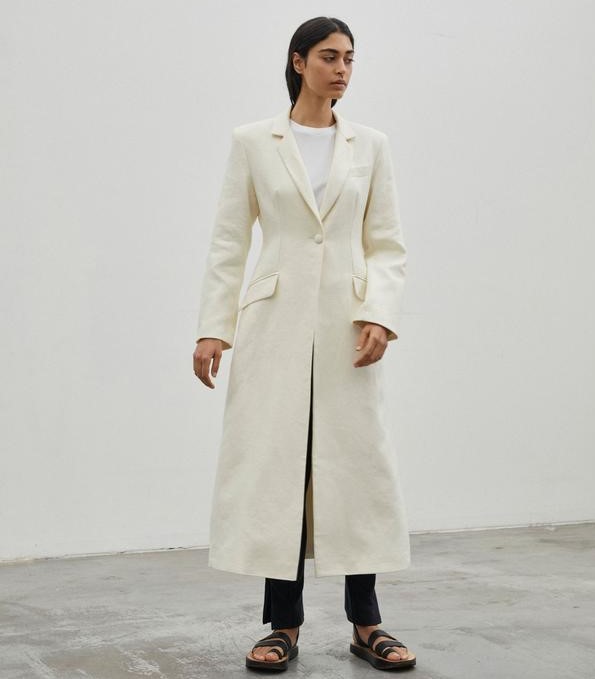 Maggie Marilyn Sprinkling of Strength coat, $1795
Tailored and elegant, this linen/viscose-blend coat is a similar cut to the loved (and often sold-out) 01 Blazer. The perfect trans-seasonal weight, try adding a merino turtleneck for warmth close to the chest. Shop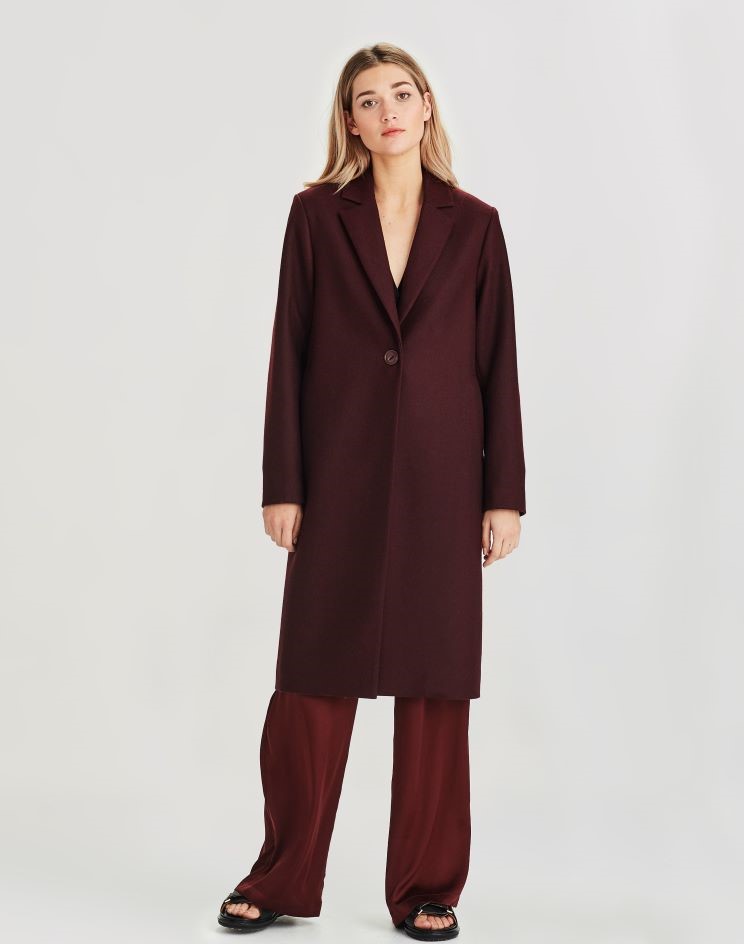 Juliette Hogan Webster jacket, wool melton in burgundy, $829
Juliette Hogan coats are quality investment pieces that stand the test of time. Minimal and tasteful, this column-shaped coat would look amazing paired with taupe or indigo denim. Shop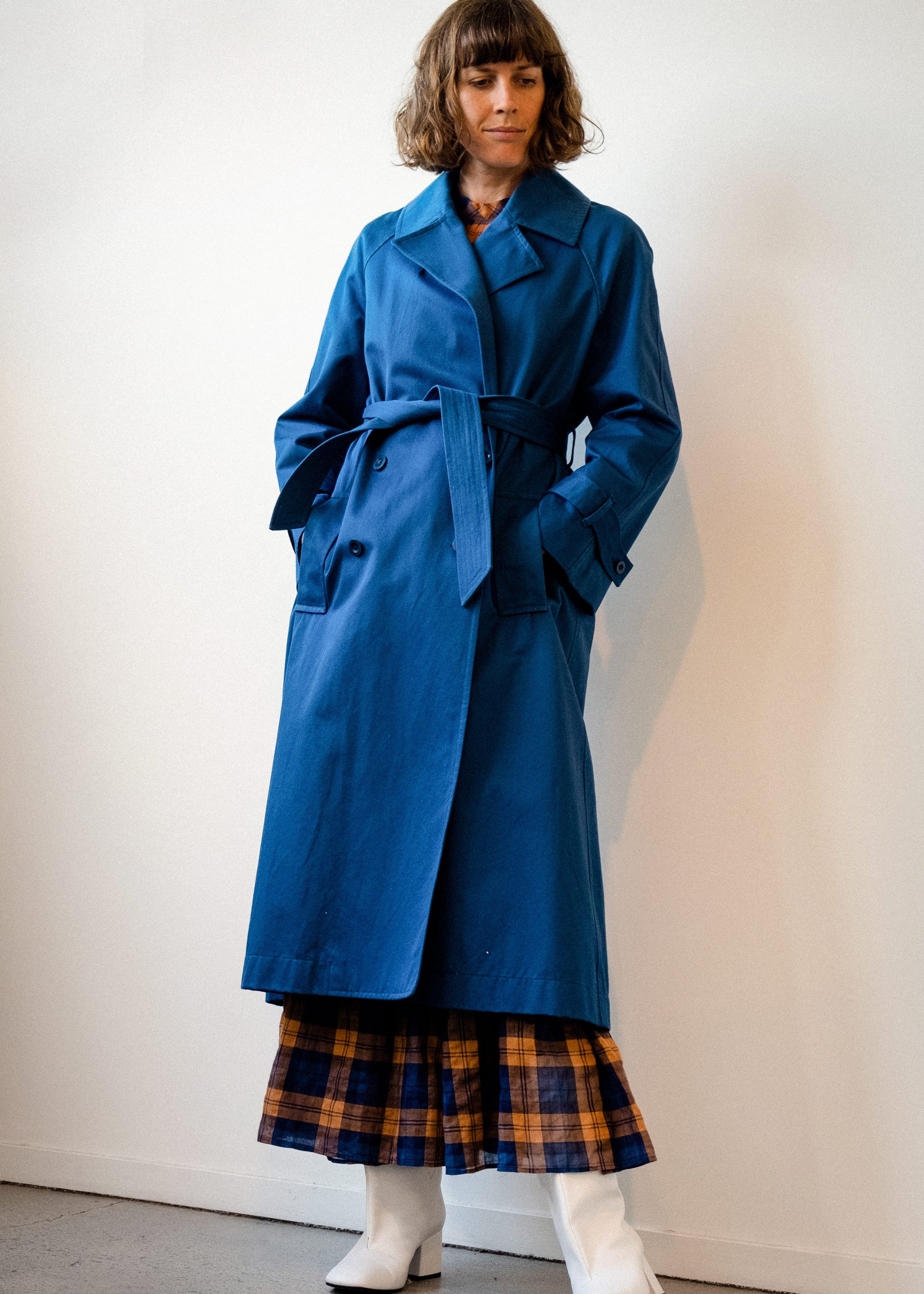 Penny Sage Charlton trench in steel blue, $860
Another trans-seasonal pick, this drill cotton trench is cut in a flattering classic shape but offered in an interesting petrol blue. Great for those who like a pop of colour in the winter wardrobe. Shop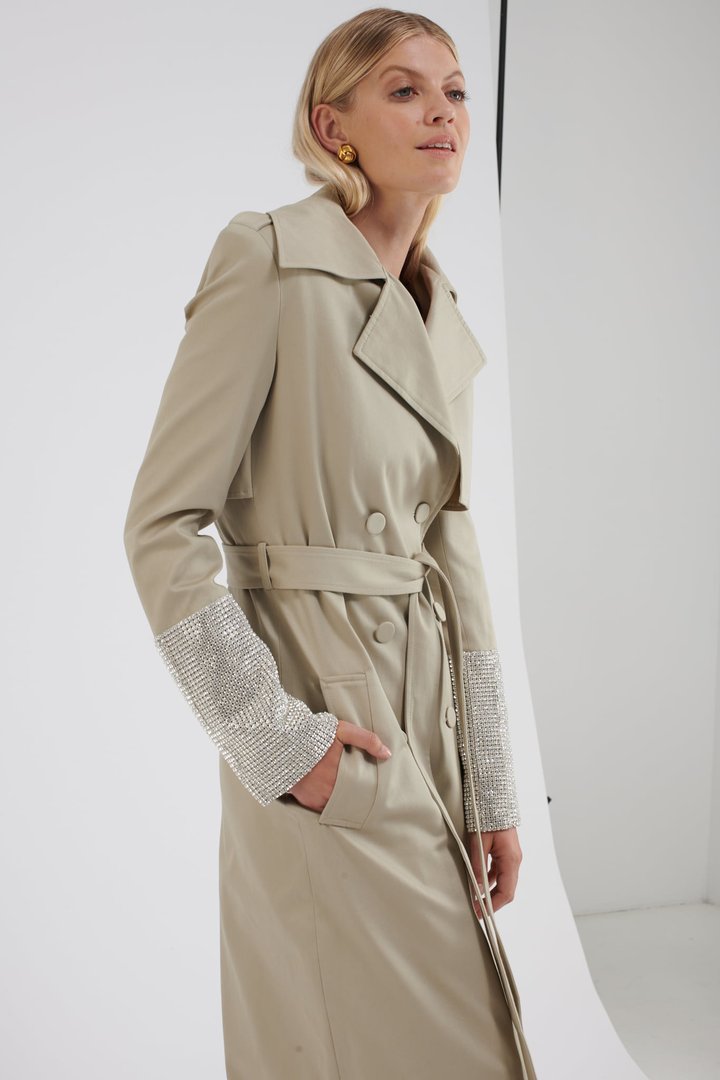 Florence & Fortitude The Linda Trench, $2500 made to order
The Rolls-Royce of classic trench coats – featuring generous crystal diamante cuffs that are OEKO-Tex certified for safe skin contact, self-covered buttons and slim-line tailoring – are made to order here in New Zealand. It's wonderful to see such a wide size range available – from 4 to 24. Shop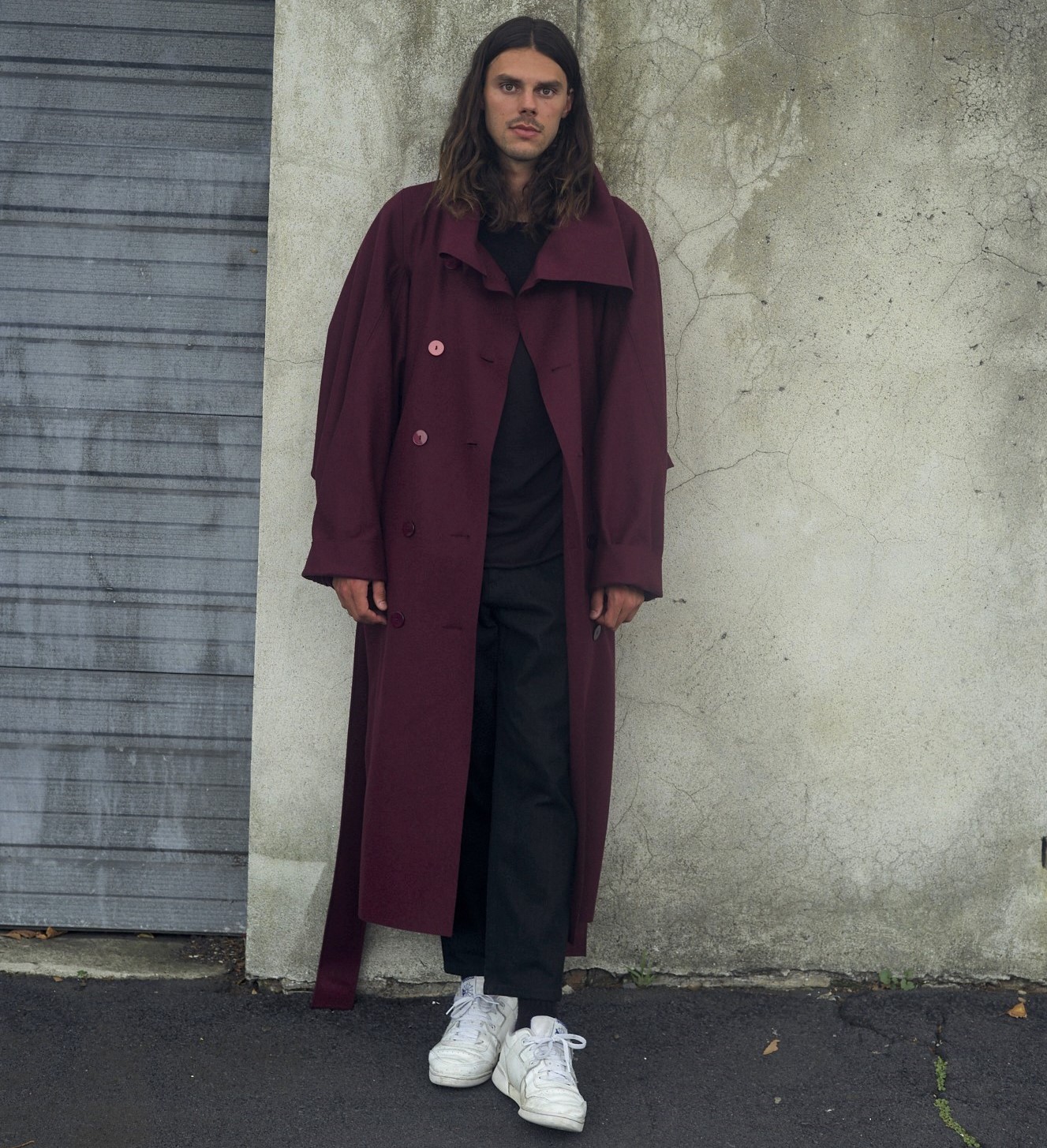 Gloria modern times coat, $780
In 2018, Kristine Crabb decided to close the doors of her iconic boutique and brand Miss Crabb to concentrate on family and try something new. In the past year, Gloria – her new creative outlet – has arrived, offering a Curionoir collaborated scent and a small selection of clothing, including the modern times coat, which is wonderfully familiar and reminiscent of Miss Crabb. Shop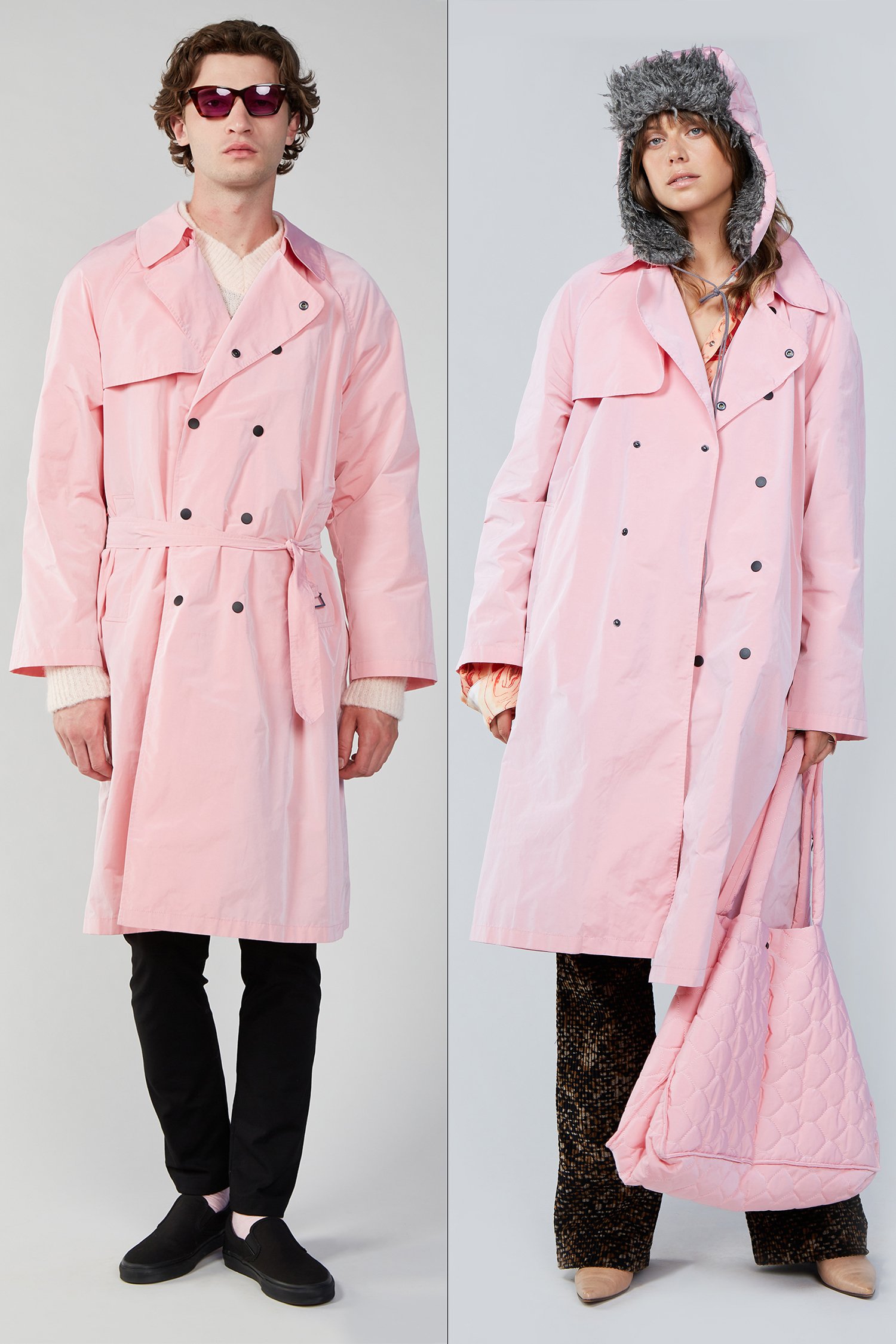 Zambesi mackintosh in watermelon, $995
If you're looking for something a little unexpected this winter, look no further than Zambesi's fun and vibrant unisex mackintosh. Locally designed and made from a soft pink watermelon memory yarn, this jacket has a crushed finish, black domes and is wind and shower proof. Shop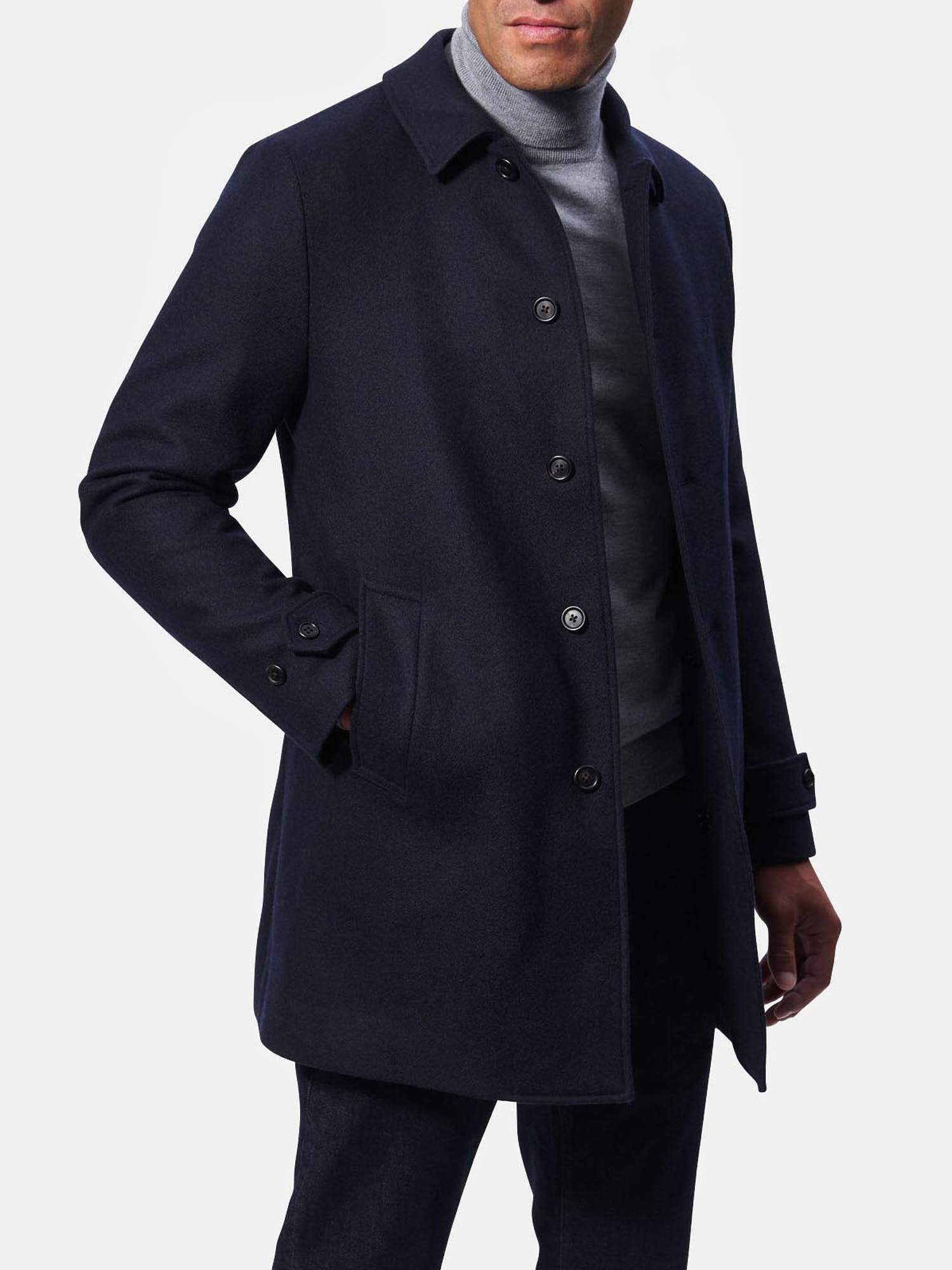 Crane Brothers single-breasted car coat, $1695
You can't beat a classic. This simple button-down car coat is made from premium wool that offers warmth and rain protection. Add a cashmere scarf in a charcoal or ash during the colder months for extra dapper appeal. Shop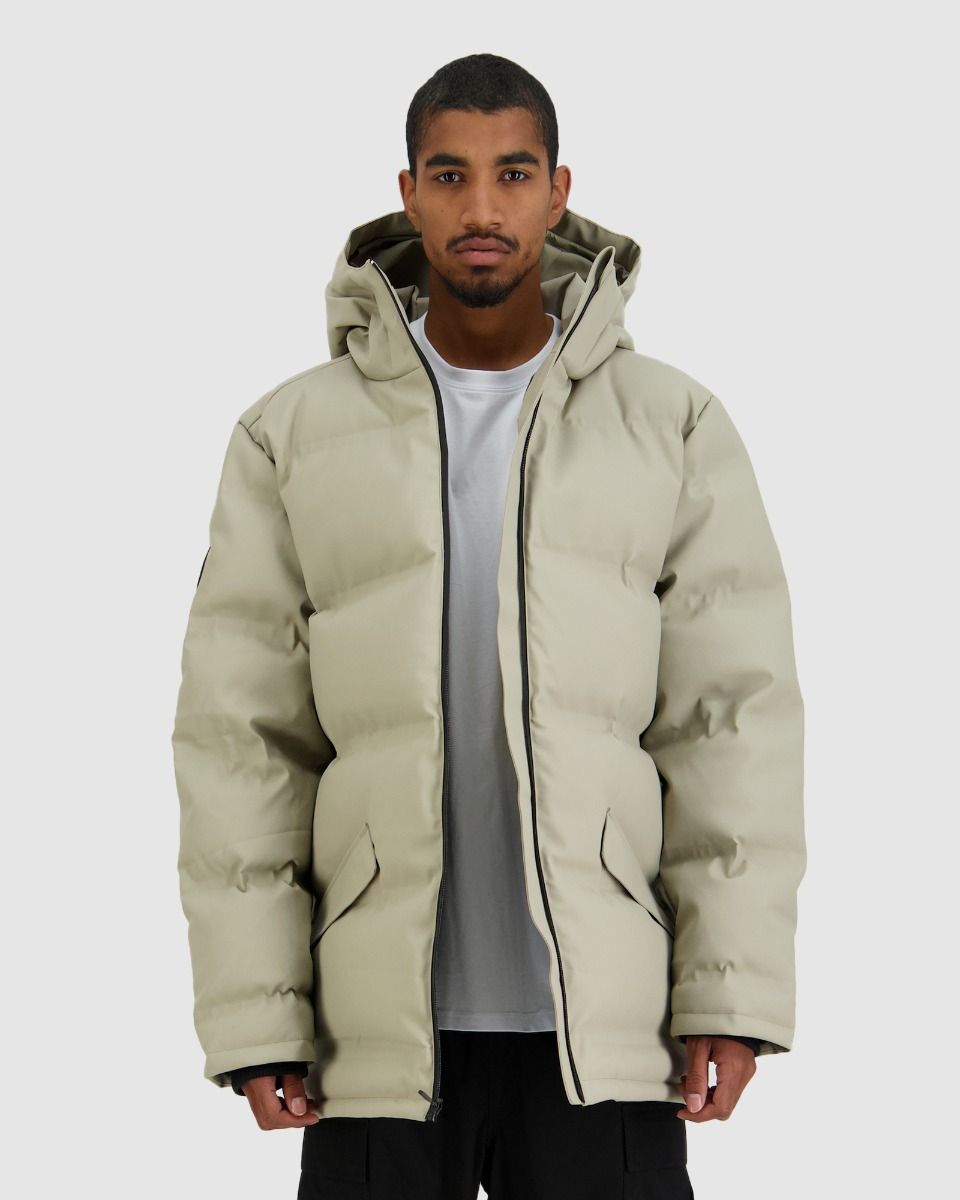 Huffer men's oversized superdown jacket in sand, $649.90
The Huffer down jacket offering has been a key pillar for the brand for some time now, with the selection catering to all needs. The superdown range is my pick of the bunch. Made from Gore-Tex Infinium and filled with 90% goose down, these jackets will keep you super warm and dry. The added length is a bonus for anyone watching winter sports on the sideline in the rain. Shop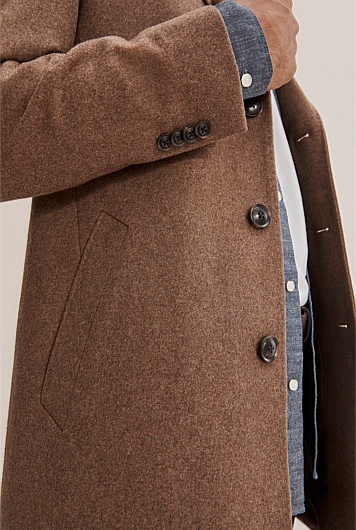 Country Road Notch crombie coat in nutmeg, $399
A very affordable winter option coming in at just under $400, this wool-blend number from Country Road would be a welcome additional layer to workwear ensembles this winter. Shop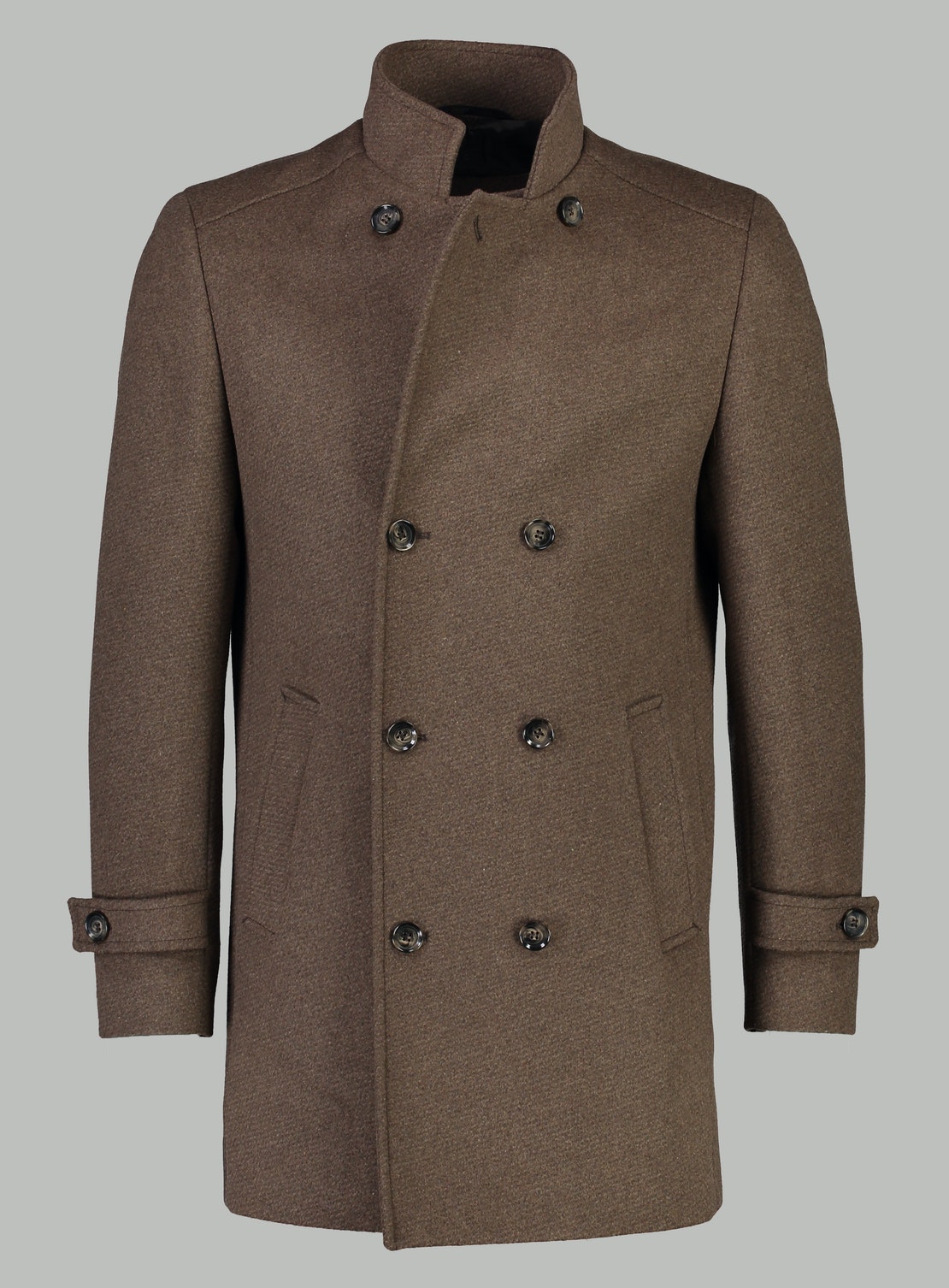 Working Style Royal double-breasted car coat, $999
A double-breasted coat allows more warmth around the chest when fully fastened, so this style is a great option for those in cooler areas. The small amount of man-made fibre in the wool will help reduce pilling. Shop
Follow Sally-Ann @sallyannmullin