Sartorially speaking, autumn/winter collections have my heart. Cold-weather collections allow fashion houses the freedom to incorporate a wider range of fabric weights into their designs, and pieces like outerwear allow for boldness and the opportunity to layer textures, colour and shapes.
This season, we're noticing a more fluid approach with designs, which is exciting. There is less focus on differentiating between menswear and womenswear and a shift towards genderless or unisex collections – pieces designed to be worn by whoever feels good in them. It feels like a positive shift in the right direction for gender stereotypes.
My shopping tip for the coming weeks is if you have your eye on that special winter coat, secure it now. The best coats always sell out by the time you need one. Happy winter shopping!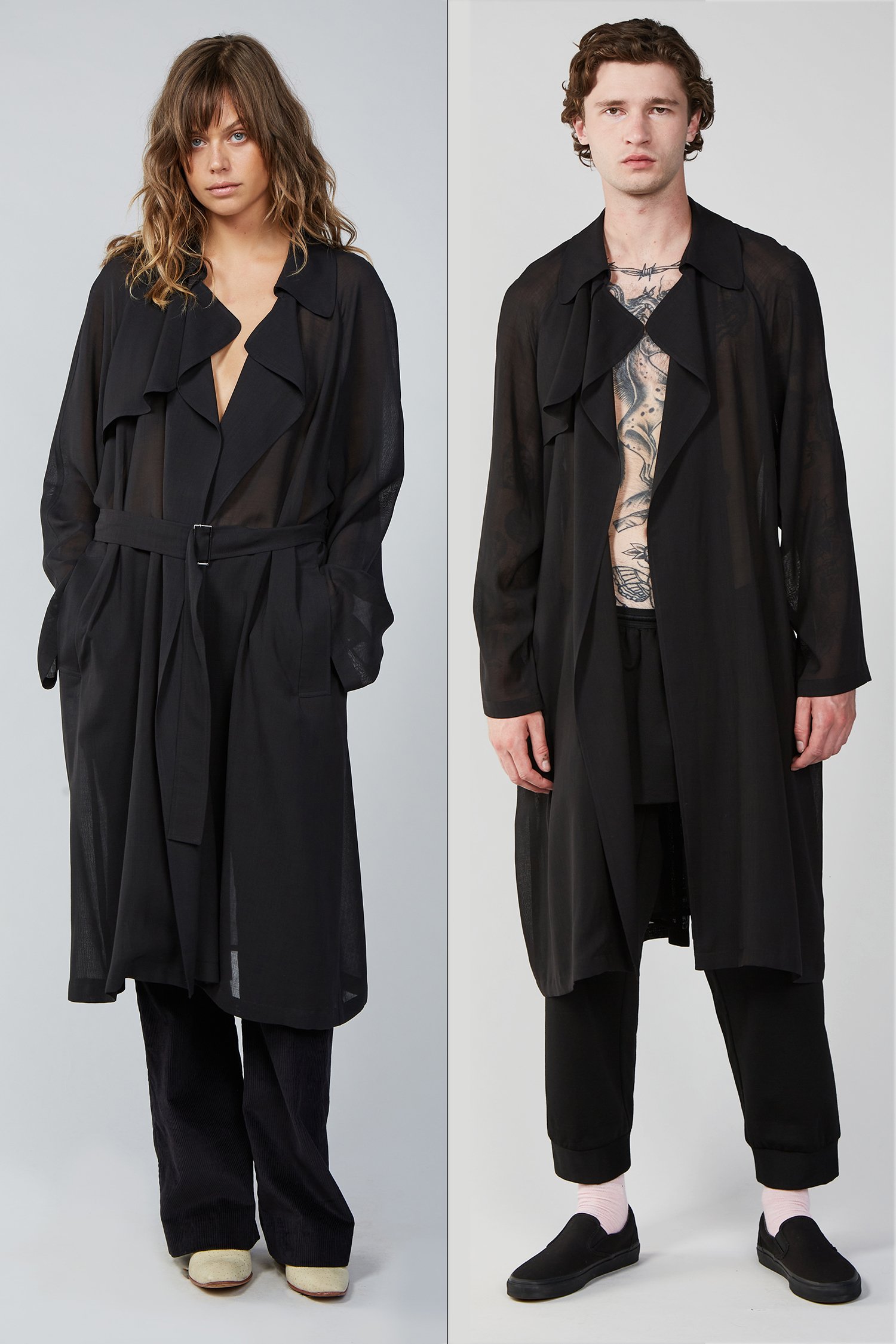 Zambesi unisex trench, $995
This lightweight trench is the perfect weight for autumn and is cut in a fine wool gauze, allowing glimpses of the colour and textures of underlayers to be seen. Designed for all genders, this coat – if it found its way into my household – would result in a first-up, best-dressed scenario daily. Shop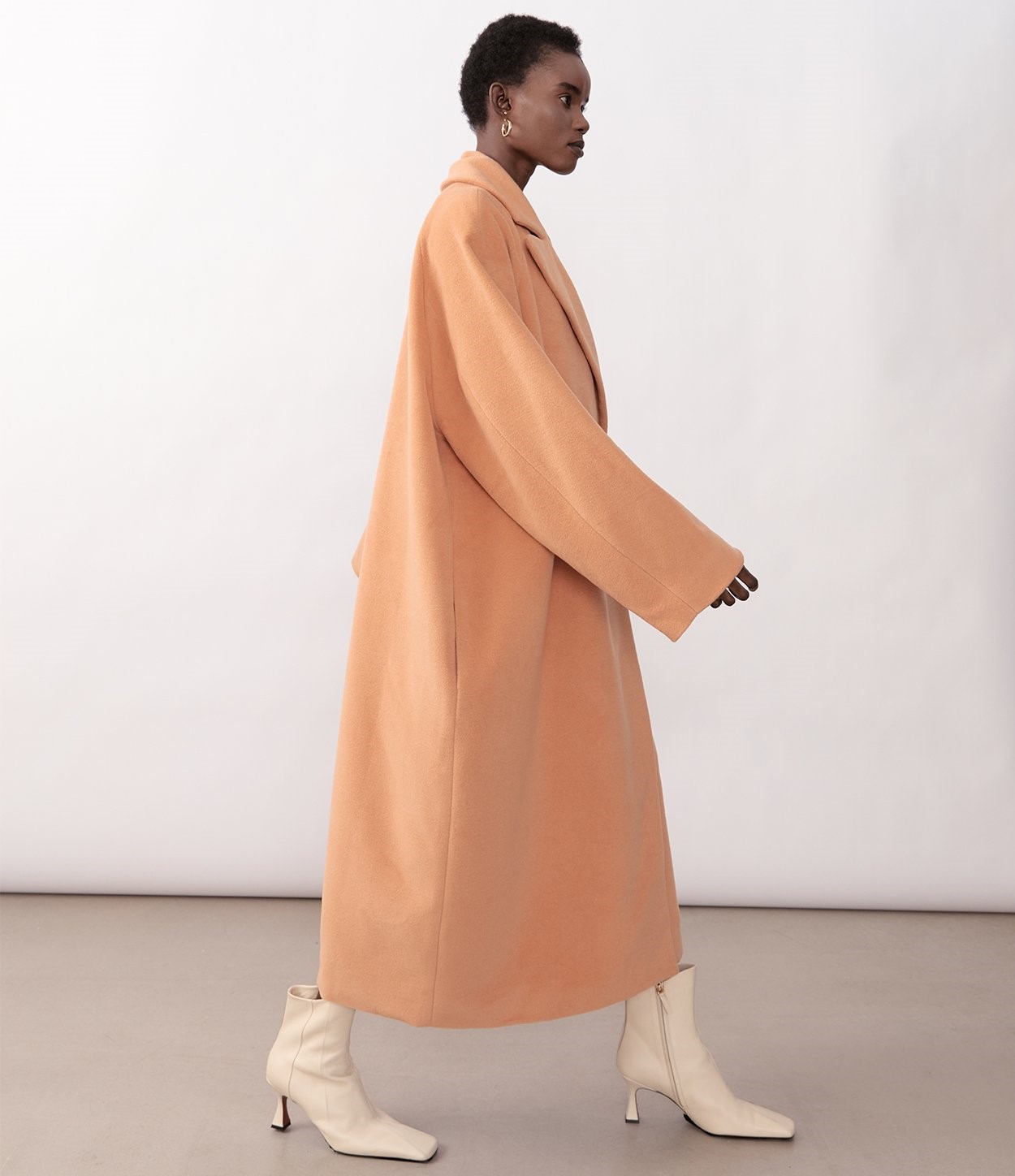 Harris Tapper Etta coat, $1099
For me, it was love at first sight. It doesn't get much better than this melon wool cocoon-shaped coat. In fact, I love this entire new range and feel Harris Tapper have stepped it up a notch. The new collection could have been worn by the likes of Gwyneth Paltrow or Carolyn Bessette-Kennedy in the late 90s – in the very best way. Shop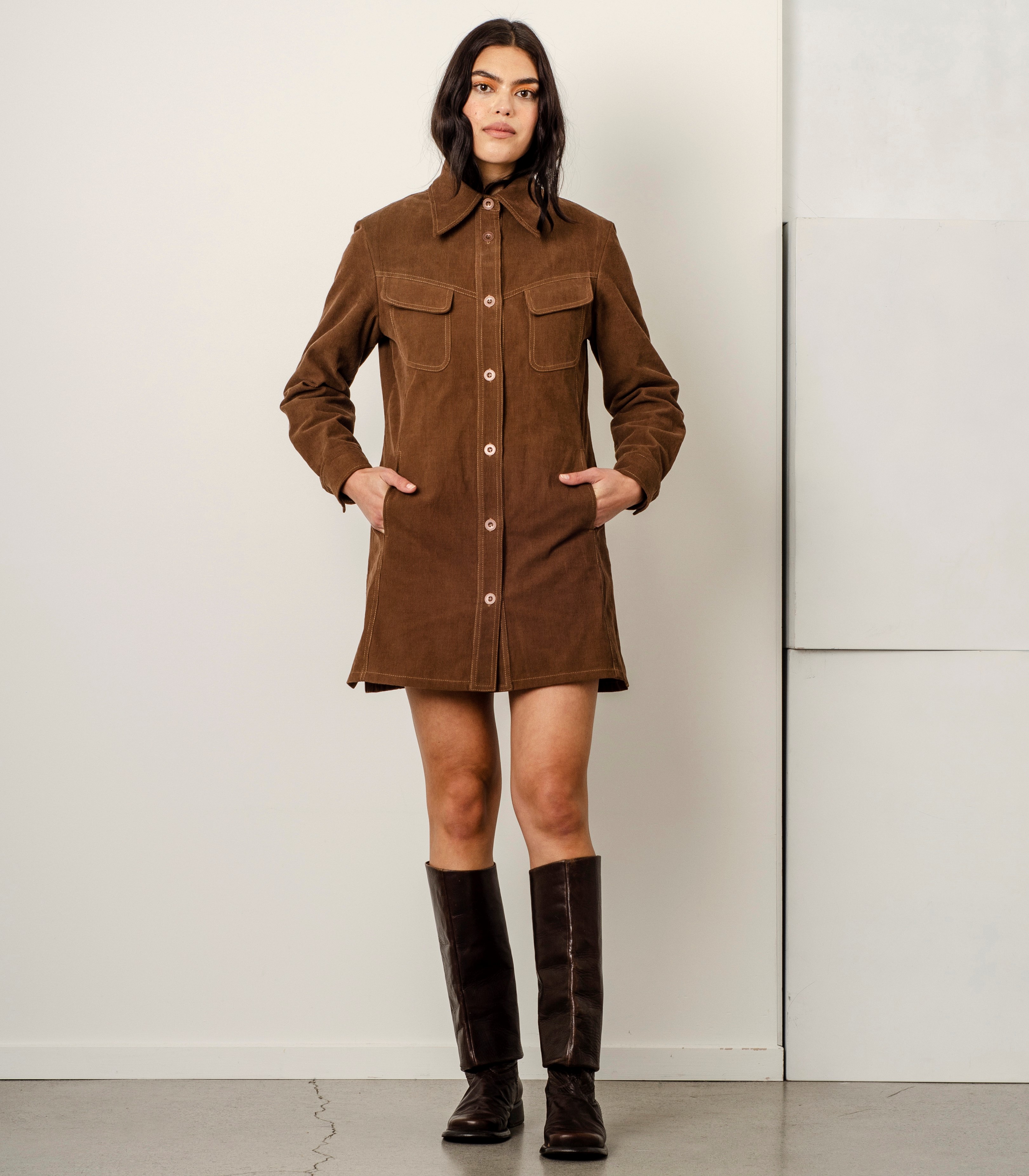 Penny Sage James dress in hazelnut cord, $590
This versatile button-through piece can be worn on its own as a dress or unbuttoned and layered as a jacket, which I love. The custom-dyed hazelnut-coloured cord, contrast stitching and pointed collar result in a strong 70s vibe, an ideal look for the dawning of the Age of Aquarius, which began on Jan 1, 2021. Shop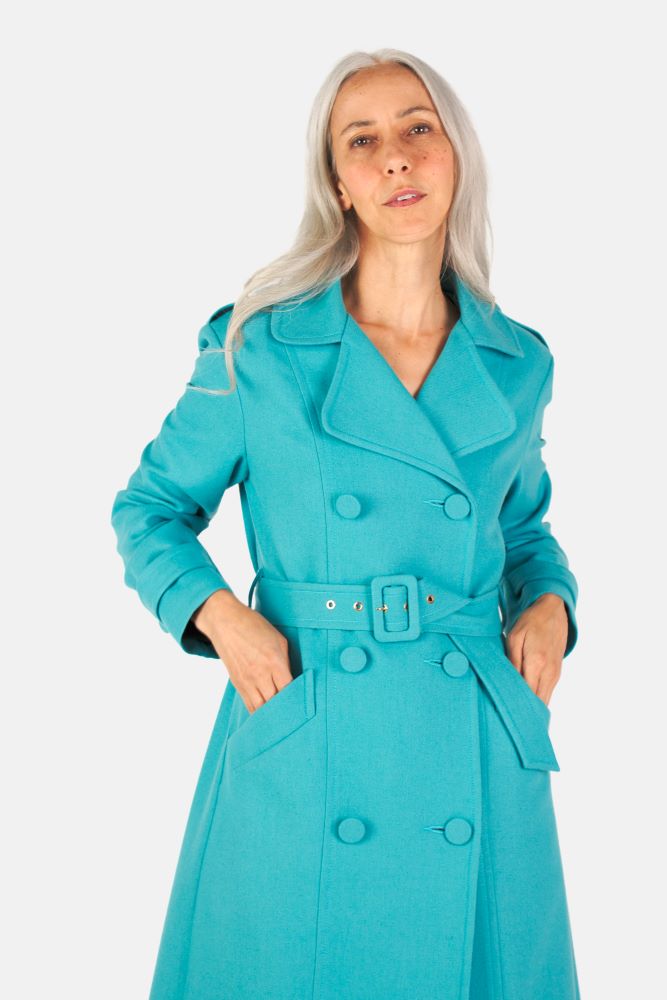 Kate Sylvester Edie coat in turquoise, $999
Kate Sylvester coats are timeless, beautifully made and age well. This double-breasted, mid-length coat is cut in a 50% wool/50% viscose material, so it's lightweight enough to wear right now and also substantial enough to carry you through the depths of winter. Buying a bright coat may seem risky business, but trust me: you'll be showered in compliments when you wear such an uplifting turquoise. Shop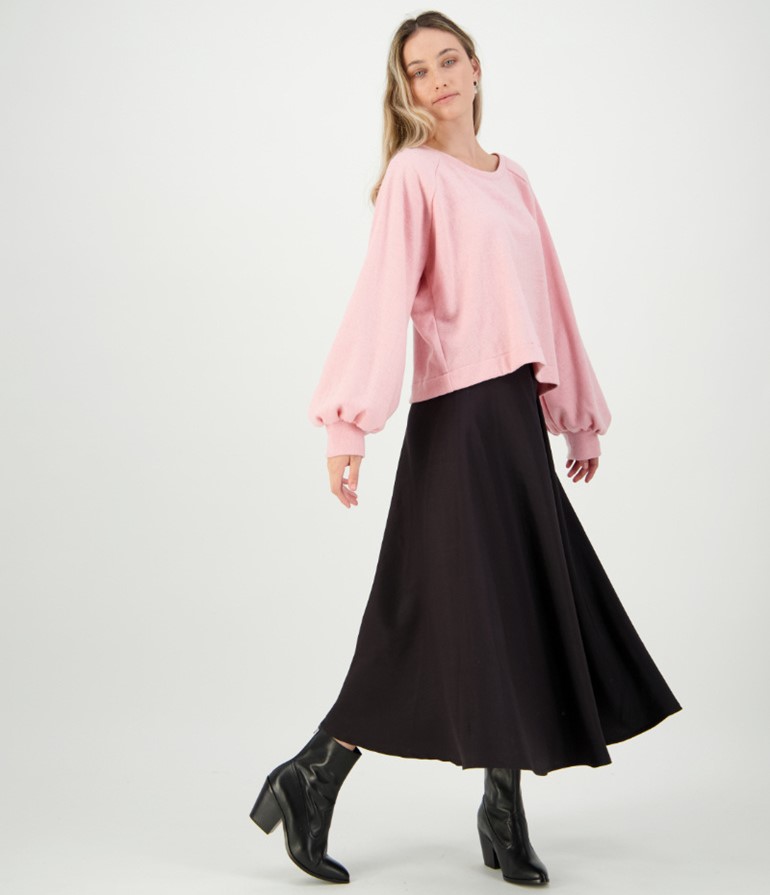 Carlson Eclipse skirt in ginger, $299
Tanya Carlson is one of the best in the business when it comes to showcasing the female form, with tailoring skills second to none. Anyone with an hourglass shape will appreciate this standout A-line skirt. Shop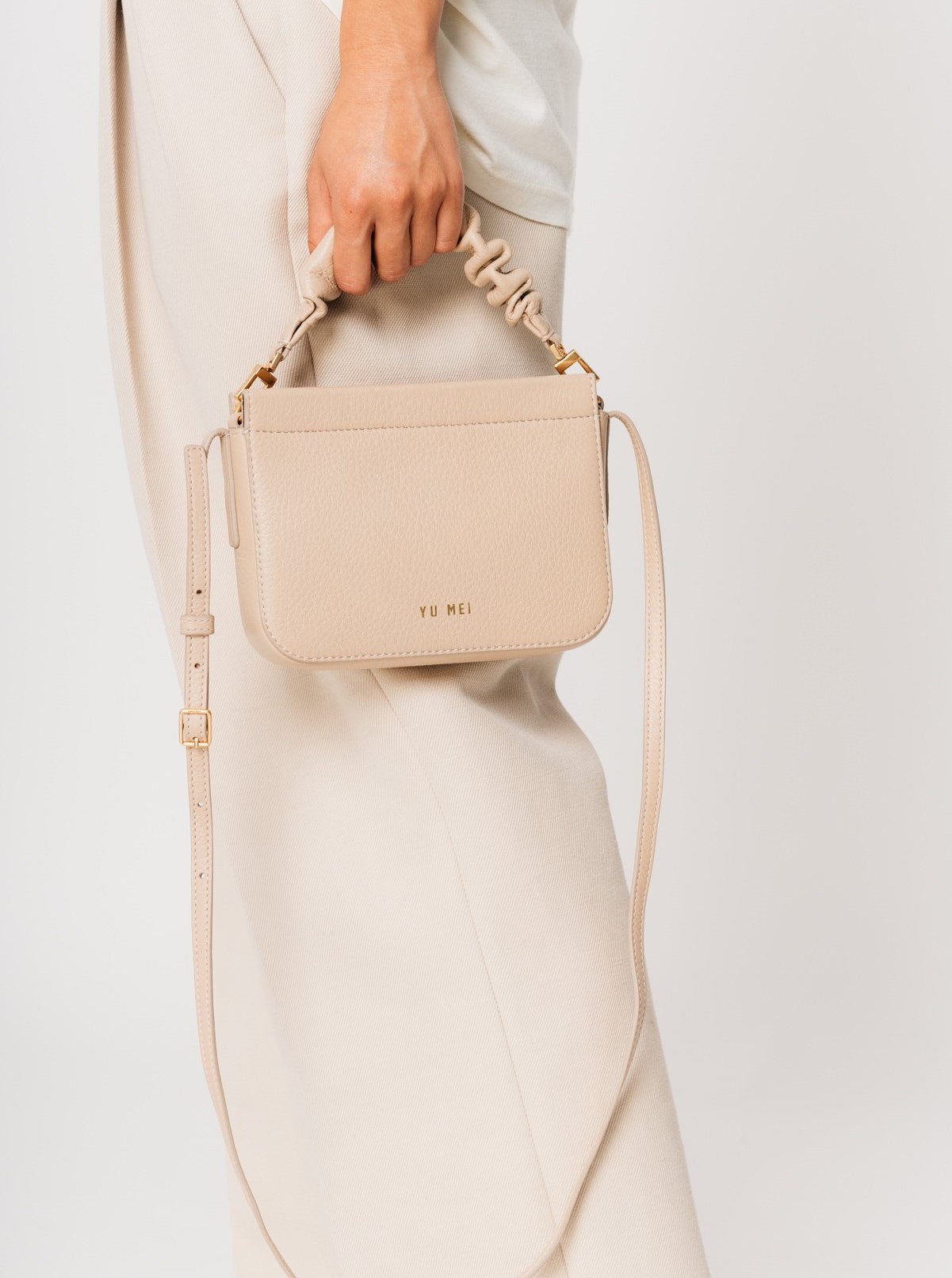 Yu Mei Scrunchie V1 in doeskin deer napper, $570
The Scrunchie V1 has become a must-have for the fashion set this year and is available in three gentle shades – dried herb (a soft sage green), stucco (crisp white) and my favourite, the doeskin (a dreamy soft beige). The Scrunchie V1 has enough room for your lipstick, cards and keys and not much else. But, goddam, she's a cutie. Shop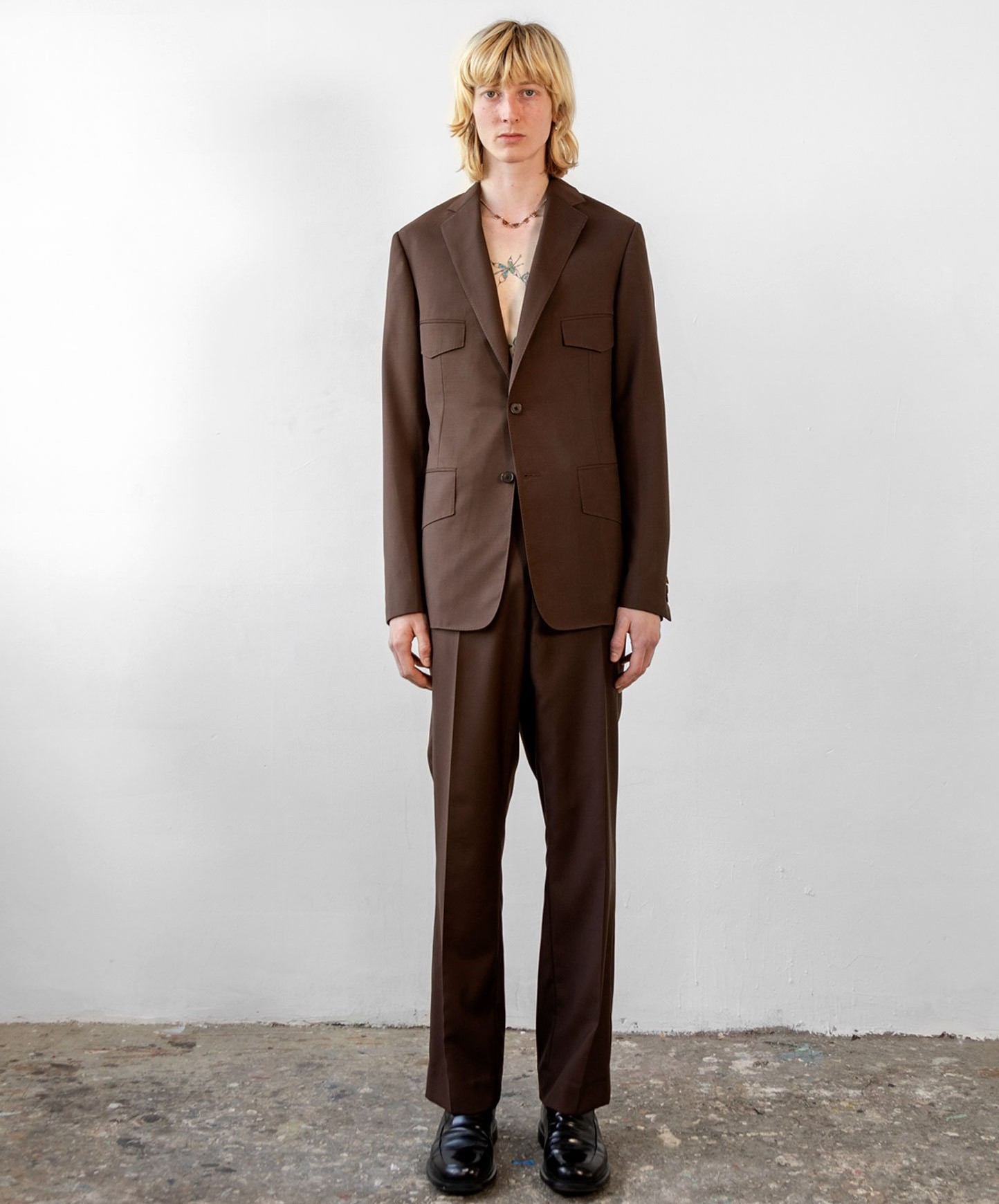 Wynn Hamlyn partner trousers, $405
Big news in local fashion, Wynn Hamlyn officially launched a menswear line this season. This includes unisex items cut for all genders and pieces uniquely cut for the male form. We had noticed how well Hamlyn himself wore pieces from his previous womenswear collections, so the addition of menswear has been welcomed. Shop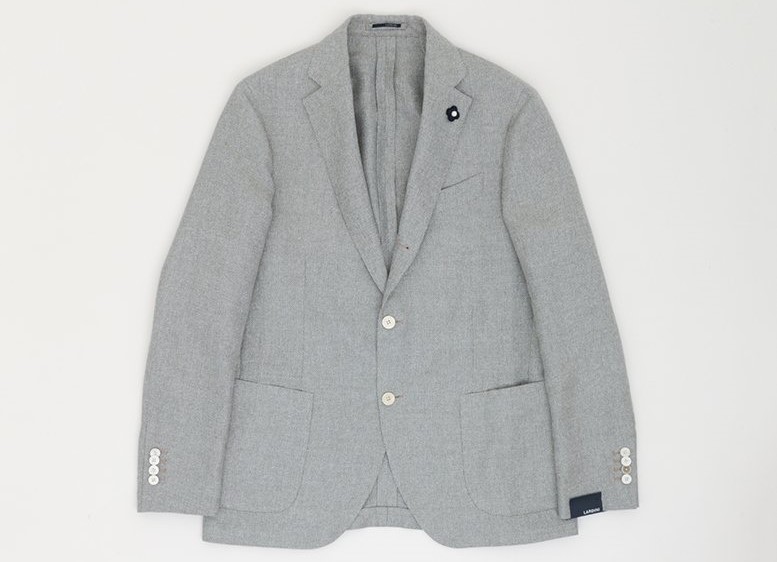 Lardini herringbone jacket, $1649 from Edit.
If you haven't visited the Edit. store, you must. Owner Luke Crowther has an expert way of mixing high-end directional fashion and new fits alongside more traditional cuts and tailoring. Lardini are famous for manufacturing men's tailoring for the likes of D&G, Ferragamo, Versace and Valentino. This herringbone jacket is a modern take on the traditional blazer – softer, lighter and less structured. This would be wonderfully comfortable and suit smart-casual office environments or off-duty ensembles. Shop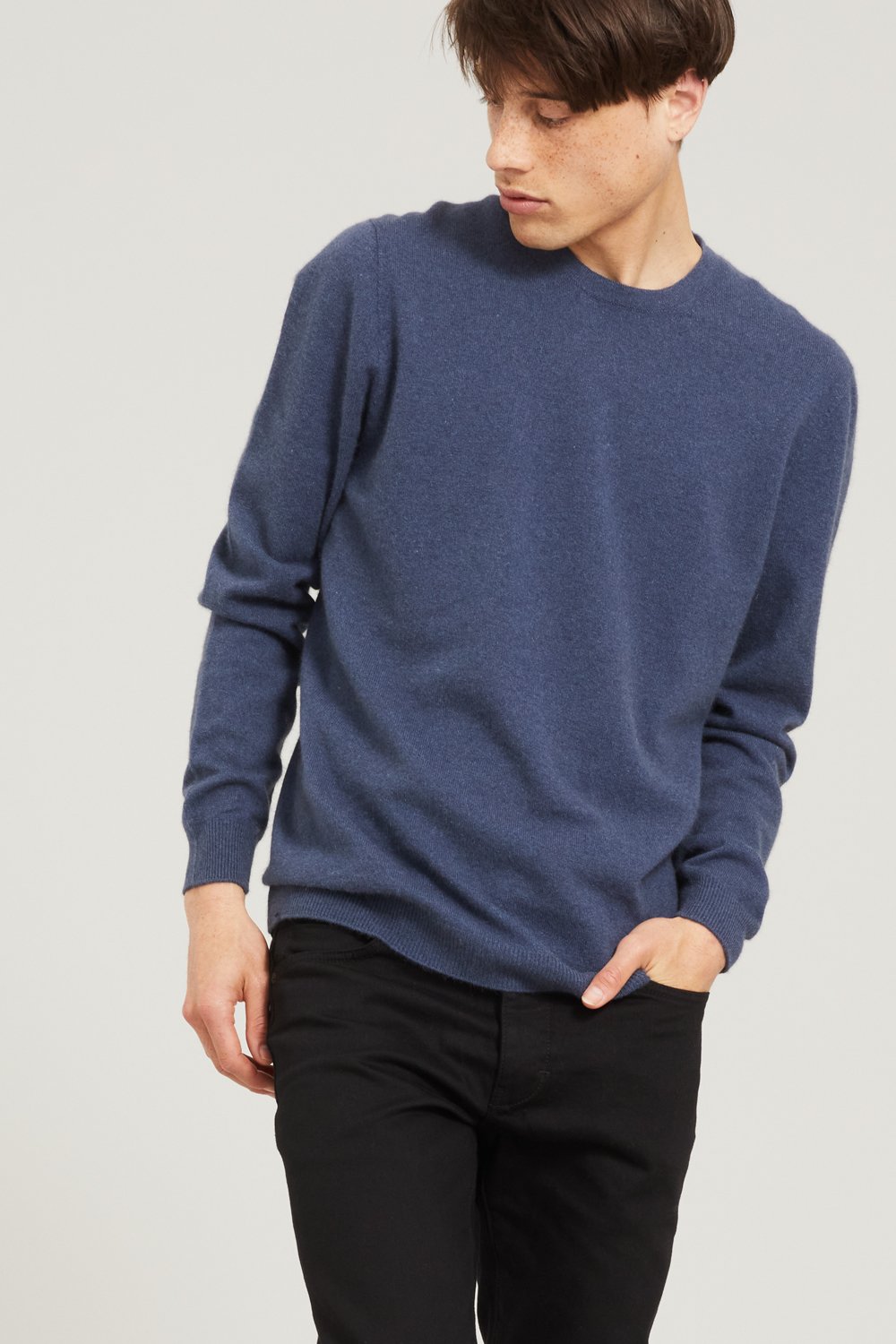 Standard Issue Okewa crew in dusk, $369
The finest ZQ merino, possum fur and silk make up the yarn that's used to knit the Okewa crew-neck jumper in Standard Issue's Auckland workroom. The result is almost cloud like, lightweight, warm and snuggly. To the naked eye, it seems to be a fairly standard crew-neck jumper but it's the details that set this apart: every detail of these pieces delivers understated elegance. Shop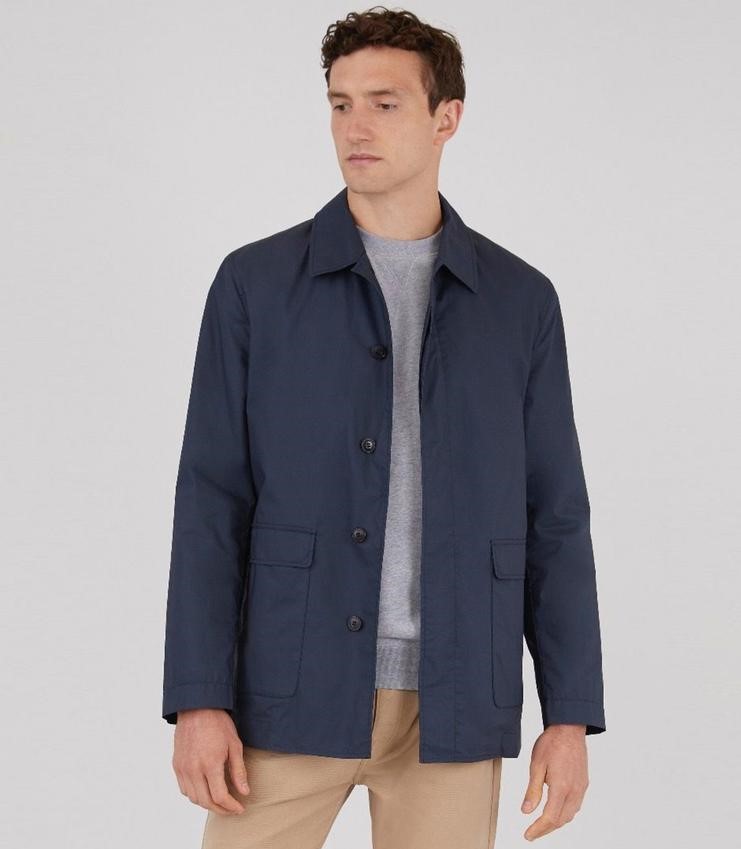 Sunspel waxed jacket in navy, $649 from Fabric
UK-based Sunspel have been making best-in-show men's basics for 160 years. They introduced boxer shorts to the UK in the late 1940s, dressed Daniel Craig's 007 in the Bond movies, and know their way around a classic waxed jacket. It's a great staple to have in the artillery – excellent for the commute, watching sport from the sideline and general off-duty activities. Shop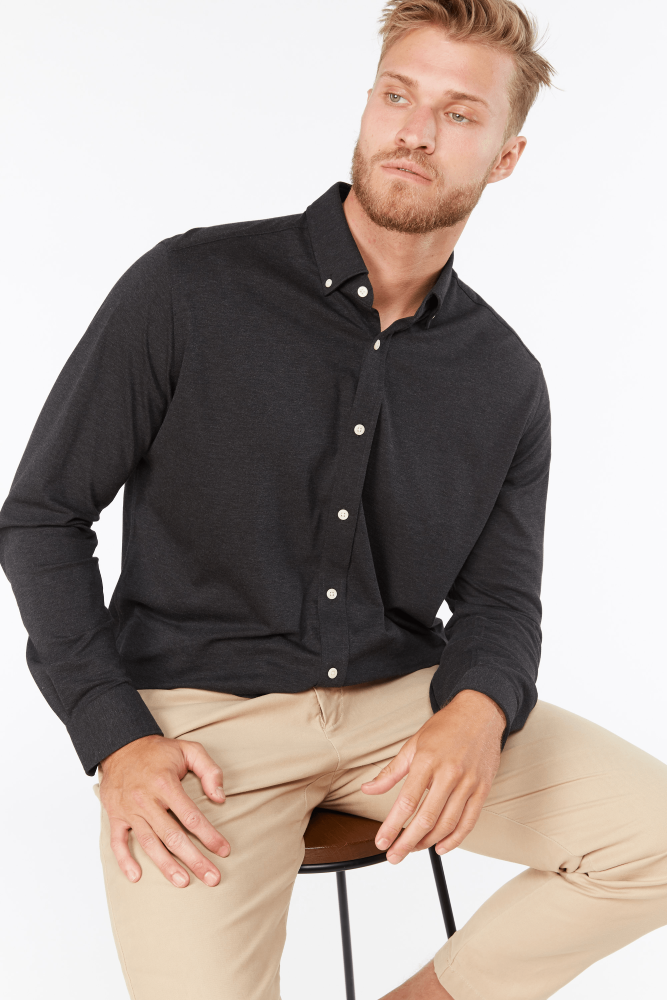 Knitted shirt, $149.99 from Barkers
The year 2020 was when fashion started a love affair with comfort. I've been noticing a great many of these knitted shirts on the market of late. They feel soft to wear and are sweat wicking, but the collar and buttons mean they are smart enough to wear in the office. It's a win-win situation. Shop
Follow Sally-Ann @sallyannmullin