The world is in a state of flux and like so many in the creative industries, the fashion media have copped a bat to the knees. The recent closure of many of our most popular fashion titles here and across the ditch, including Elle, Harper's Bazaar, Fashion Quarterly and Simply You, seems a tangible reflection of our shift away from the traditional glossy magazine model.
Previous monotone standards of beauty and perfectionism now seem lame, articles that are carefully tweaked, edited and retouched within an inch of their life are passé, and content piece go-tos such as 'how to build a capsule wardrobe' or '3 ways with a shirt' don't cut it any more. We have done it all before and you have seen right through us.
The good news is that there will always be beautiful clothing to see, buy and wear and we industry observers will continue to share our knowledge and our stories – we love fashion too much not to do so. We'll evolve and showcase the information in new and better ways, and in my opinion you'll get a better variety of news, ideas, trends and events. More relatable, less polished, with less constraint and influence from large corporations and advertising considerations.
The fashion industry has responded to this mood shift in a similar way, adapting and evolving and becoming less uniformed with its timelines. Many fashion houses have moved away from traditional seasonal offerings in favour of a more bespoke selection of pieces made and dropped to suit their unique customer base and brand.
Traditionally around this time of year, the fashion media would have written about the new-season drops, but the world doesn't work like that any more. There is less pressure for co-ordination, and brands are starting to work to their own schedule. A welcome by-product, hopefully, is a move away from the obsession with new-season and sale culture and an increased emphasis on buying pieces with the intention to cherish them forever. So, with this in mind, I have selected 10 items you could buy right now. Some are newly available, some are core products and others have been online for a while. But all are lust-worthy and would be welcome additions to your wardrobe.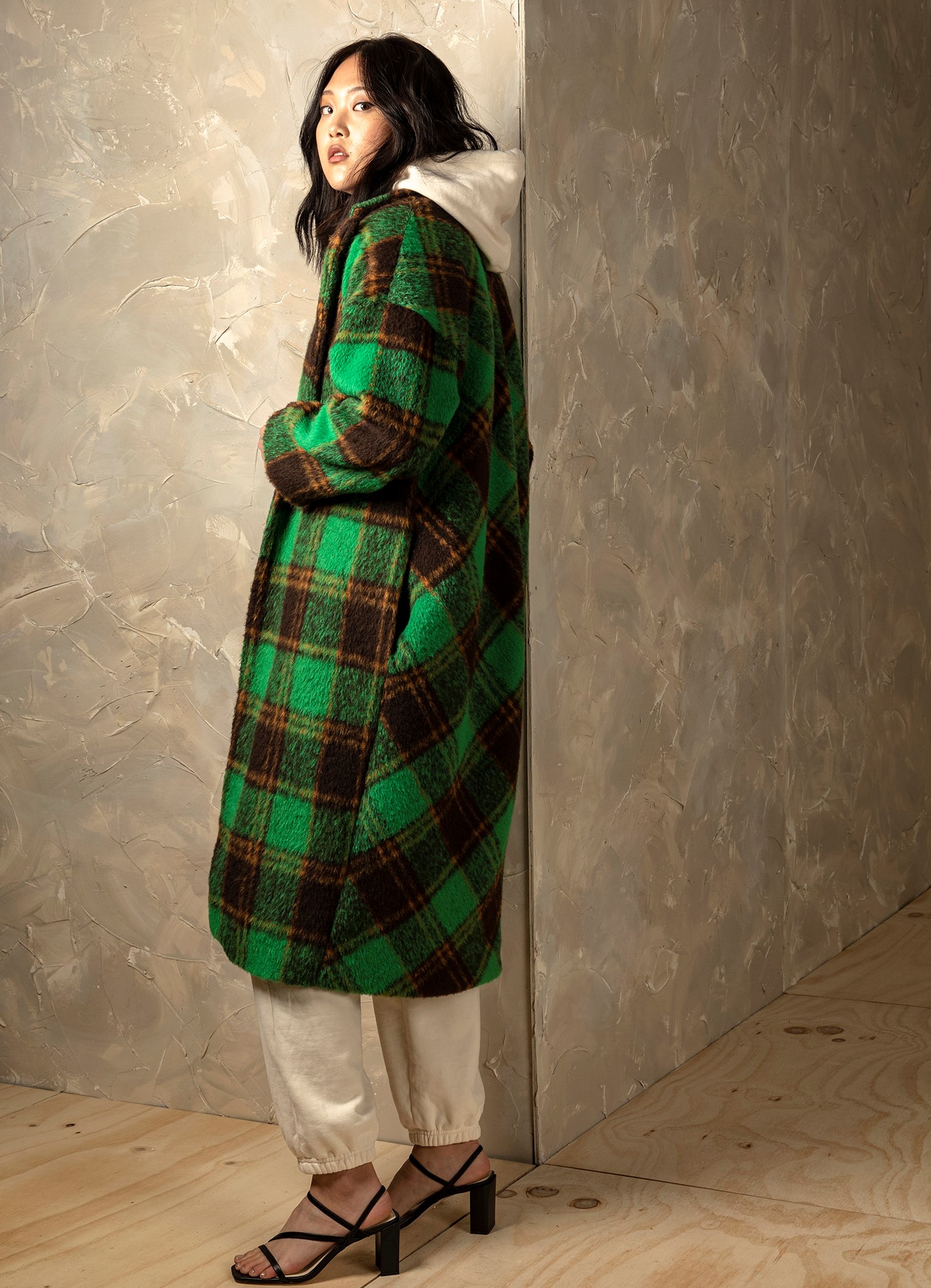 Ruby Rooney coat, $549
Ruby designer Deanna Didovich notes the influence of Dutch trend forecaster Li Edelkoort in her latest collection for Ruby, The Light. In a podcast with the Business of Fashion, Edelkoort shared her predictions for a reset of the industry, with brands producing smaller collections, which would in turn allow pieces to be more thought out and beautiful. This coat is no exception. It's on sale now and also available for pre-order for a recut next month. Shop

Juliette Hogan Alice blouse, $399
A J-ho favourite, this blouse has, for the first time, been cut in 100 percent recycled polyester – a welcome laundering life hack for those with dry-cleaning woes. The fabric choice also means it doesn't have to be ironed if hung correctly when wet. Shop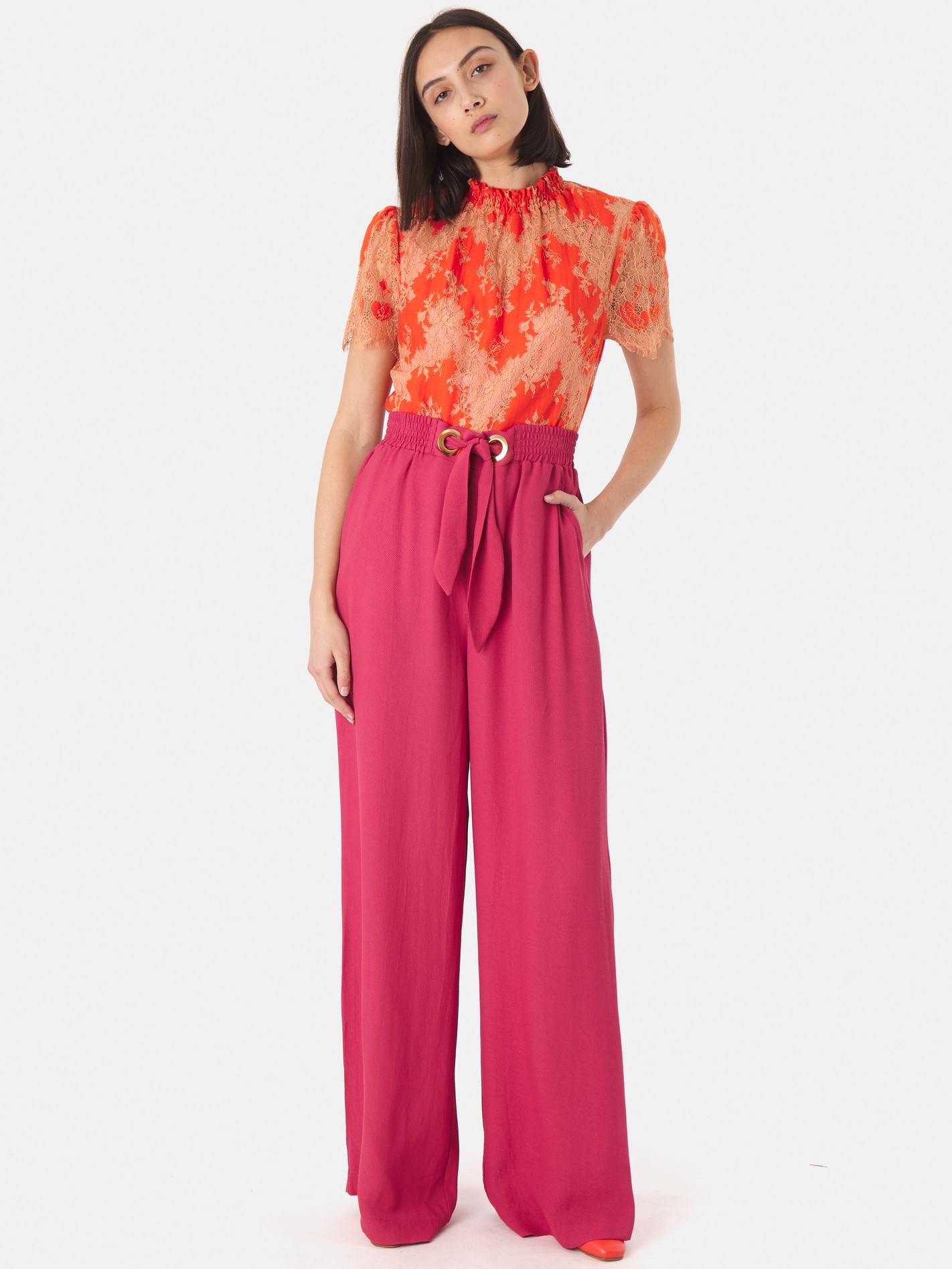 Kate Sylvester Faye trouser, $399
Wide, high and so flattering on a number of shapes, the Faye trouser is just a winner. I find fuchsia- and orange-based reds a winning combo, but for those looking for something more subtle, the Faye is also available this season in a black or an espresso. Pre-order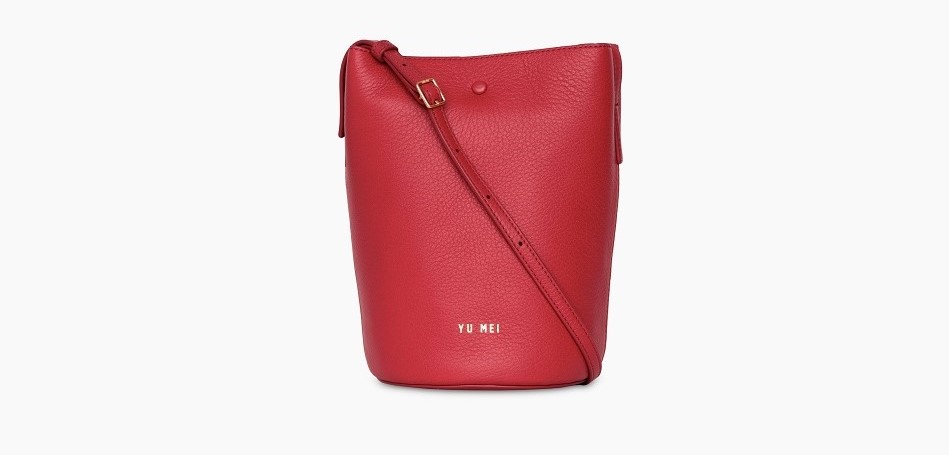 Yu Mei Phoebe bucket bag in Pompeian red, $595
Yu Mei's latest collection is inspired by the anthurium flower people often give to symbolise long-standing friendships. Top tip: If you have a well-cared-for Yu Mei bag from another collection lying around, take advantage of their buy-back programme and earn store credit to go towards your new purchase. Founder Jessie Wong and her team will restore and rehome your bag, which is in keeping with her commitment to circular fashion and using resources sustainably. Shop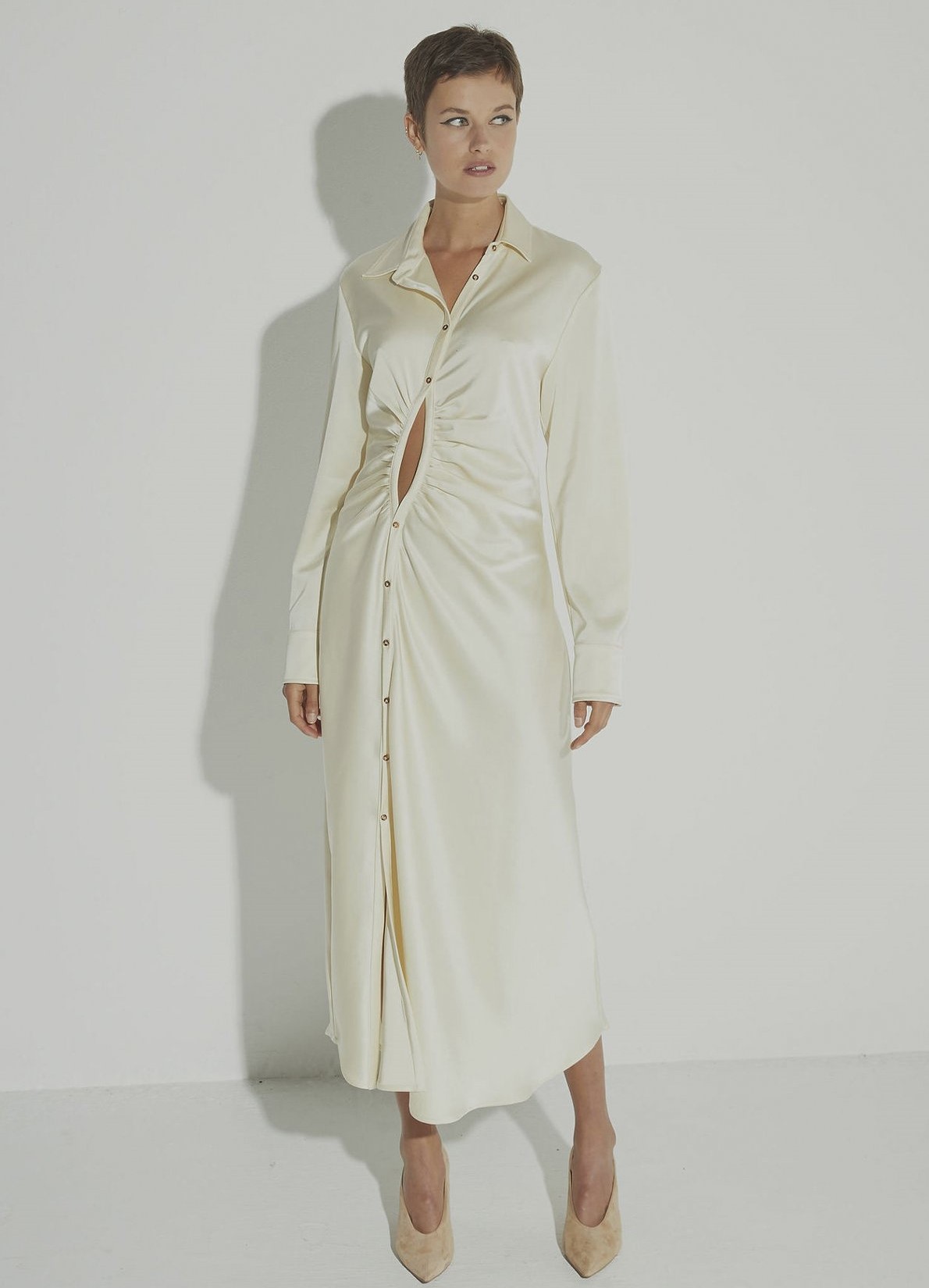 Georgia Alice universe dress, $1010
Can we take a moment to appreciate how beautiful this dress is? Butter-coloured double satin perfectly cut to drape a woman's curves, it is simple but dramatic. For those not willing to flash a slice of midriff in the office or elsewhere, I'd suggest a contrasting slip and camisole worn underneath in a nude tone or something light. Pricey but worth it. Shop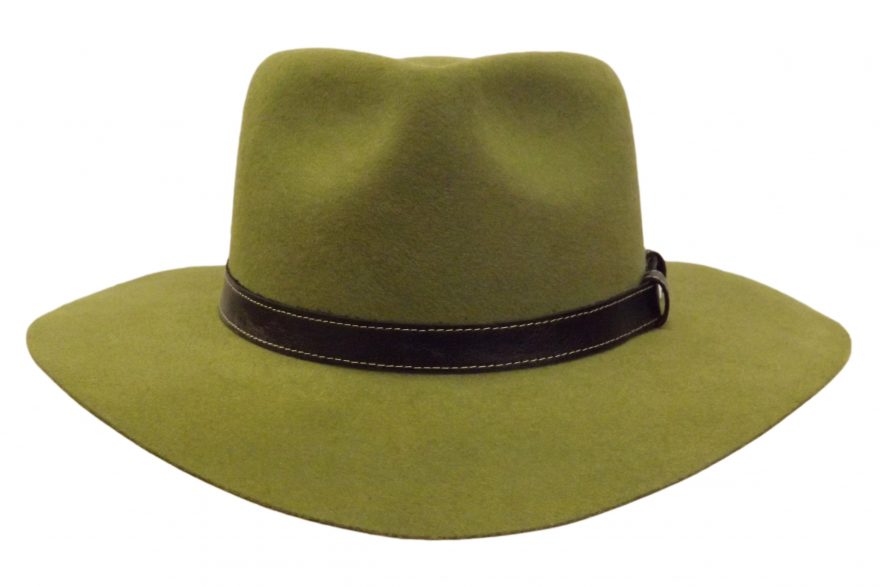 Hills Hats wool felt Clancy, $199
I've had the pleasure of a tour of this family-run, Petone-based hat factory on more than one occasion and I've often thought of Hills Hats as an unsung hero of our industry. At Hills, there are hats of every description as far as the eye can see. Basically, anything you like is possible there – the world of hats is your oyster. Most are made to order in the onsite workshop, and it's the classics I'm partial to. I love the idea of the winter sun protection afforded by this New Zealand merino wool number. Shop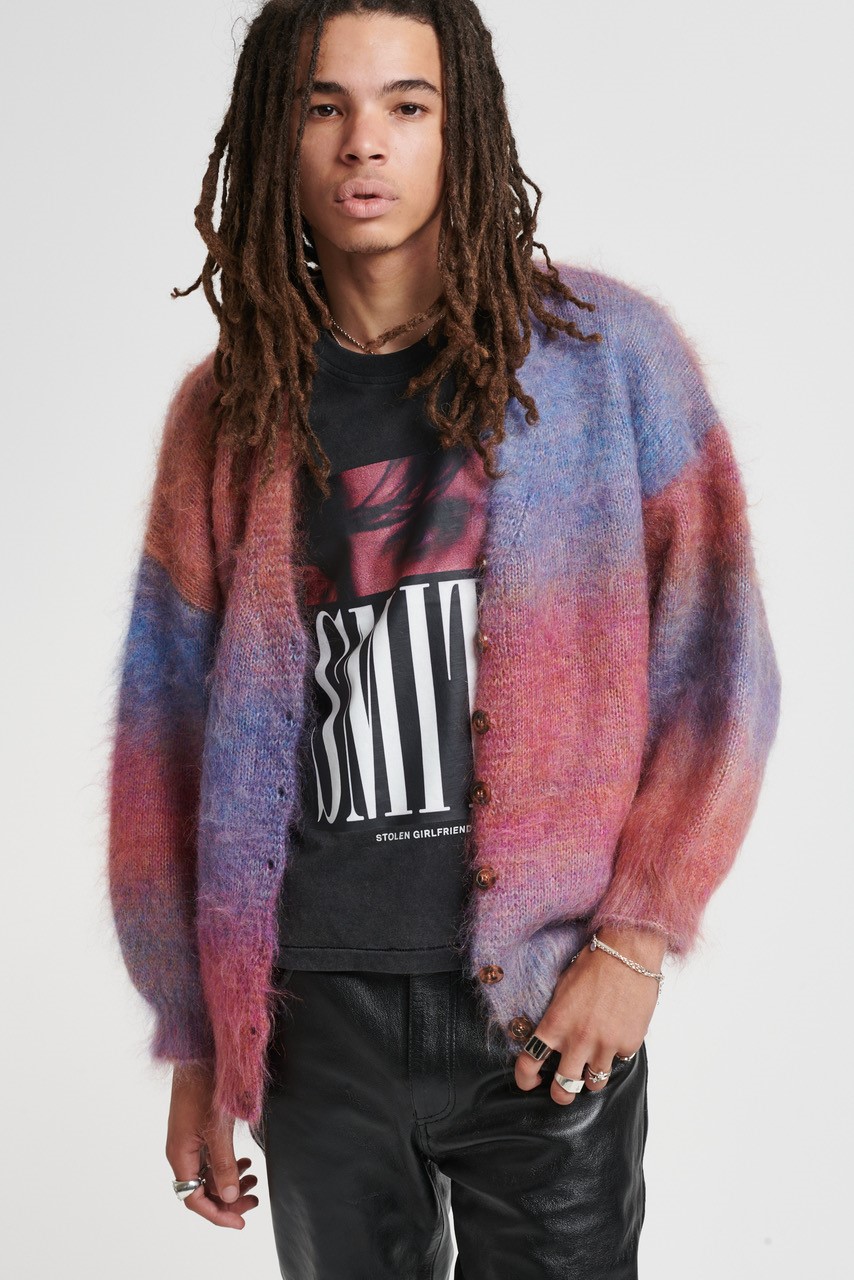 Stolen Girlfriends Club Altered State cardigan, $399
This relaxed-fit cardigan is one of my absolute favourite pieces to have launched in New Zealand recently. This slouchy, multi-coloured, mohair-wool-blend cardie won't appeal to everyone, but trust me, lads, if the pictures on social media of designer Marc Moore wearing this are anything to go by, it is straight fire and will sell out swiftly. There were only a few produced so I suggest you move fast. Shop
Working Style floral shirt, $249
I'm really into pieces that nod to the 1960s. This fabric has a mid-century feel while remaining classic and easy to wear. Try teaming this with a pull-on brown suede boot and well-cut chino and blazer. Shop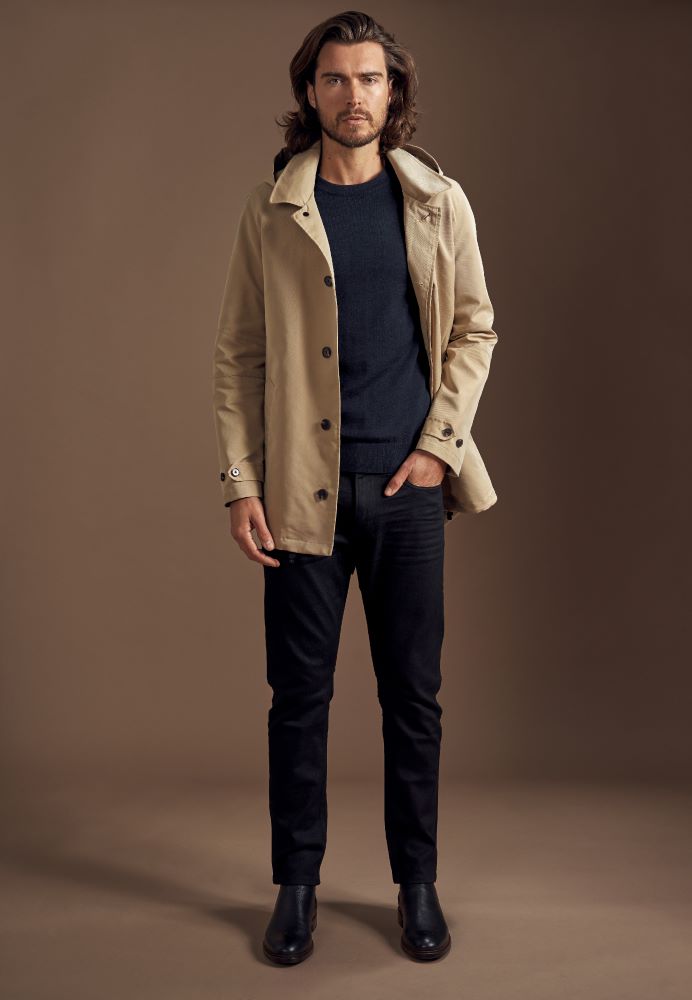 Barkers Langsford anorak, $299.99
You can't beat a classic. This trans-seasonal anorak is light enough to take you through from now until the spring and summer months, with enough integrity to save you from a shower while on the morning commute. Shop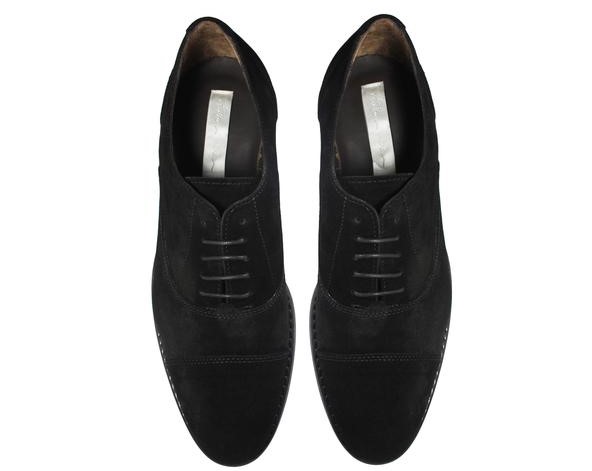 Kathryn Wilson Mr Hill brogue, $349
A good, simple shoe is strangely hard to find. A beautifully made English classic brogue will be north of $1000, and I almost guarantee your size will be sold out. Cheaper, locally available counterparts will often not appeal because they frequently feature tacky design accents like colourful topstitching or buzzy lining and soles. Kathryn Wilson has answered many a plea with this elegant brogue, which also boasts an affordable price tag. Shop
Follow Sally-Ann @sallyannmullin