Green reigns supreme in New Zealand at present, with shades of emerald, sage, Kelly and khaki spotted from the boardroom to the streets and embraced by local and luxury designers in both fashion and homeware. It's the colour of nature, associated with hope and optimism, and gives a calming, fresh and vibrant impression.
Could it be a reflection of the current world mood and its need to be boosted? Or just the market chasing its tail. Either way, it's a fun colour to experiment with. It looks great paired with existing wardrobe staples such as blue denim or a crisp white shirt.
If you've ever considered green to be your colour, now is the time to get out and update that greenery in your closet.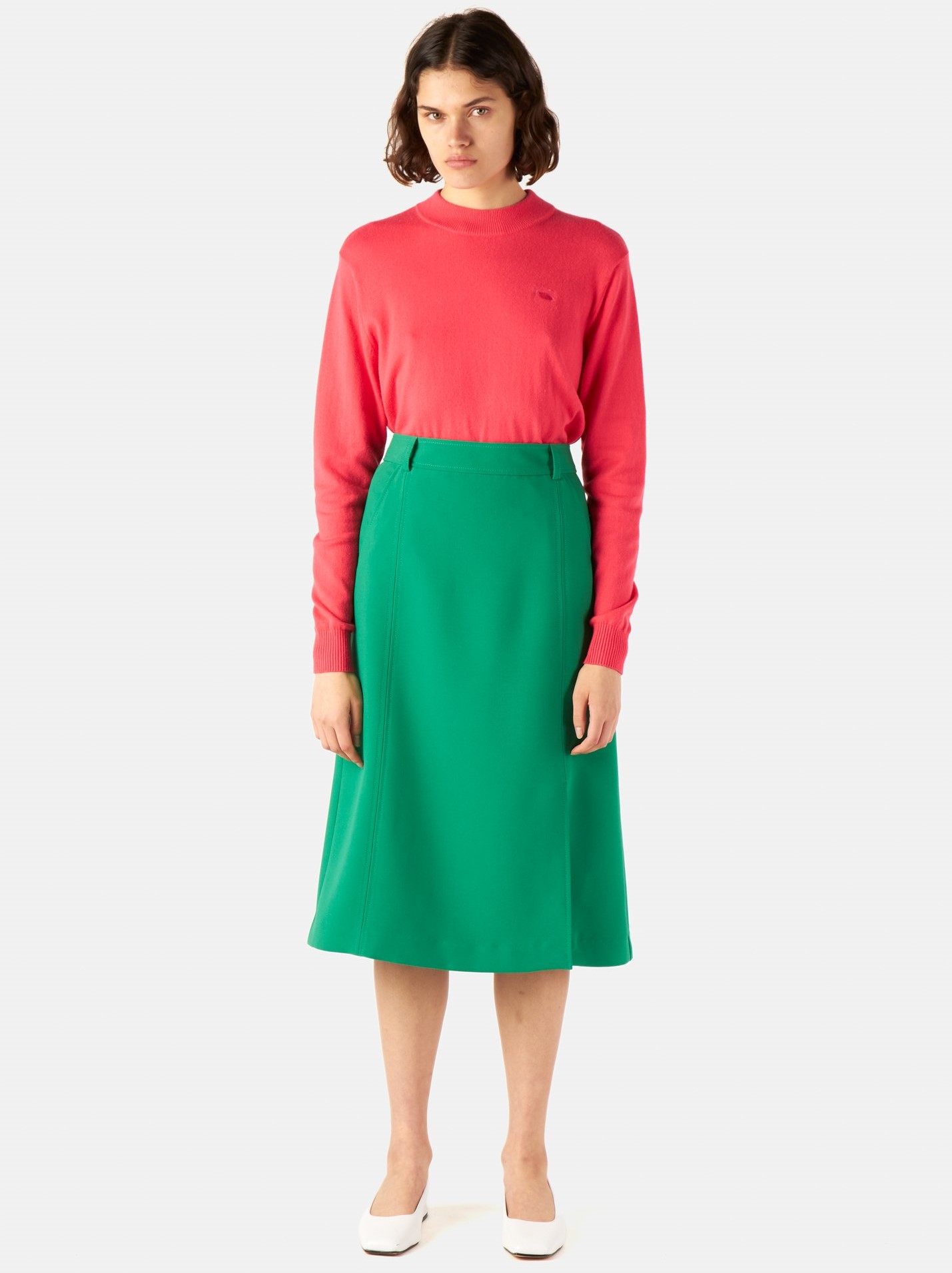 Kate Sylvester Odile skirt, $379
Kate Sylvester's recently dropped "Longing" collection celebrates the art of colour blocking, showing loud and jarring brights expertly paired together. Anchoring the collection is this perfect shade of Kelly green, available not only in this skirt but also in a wide range of styles including a soft trench, baseball cap and tailored shorts and cropped jacket. Be quick. These will sell out fast. Shop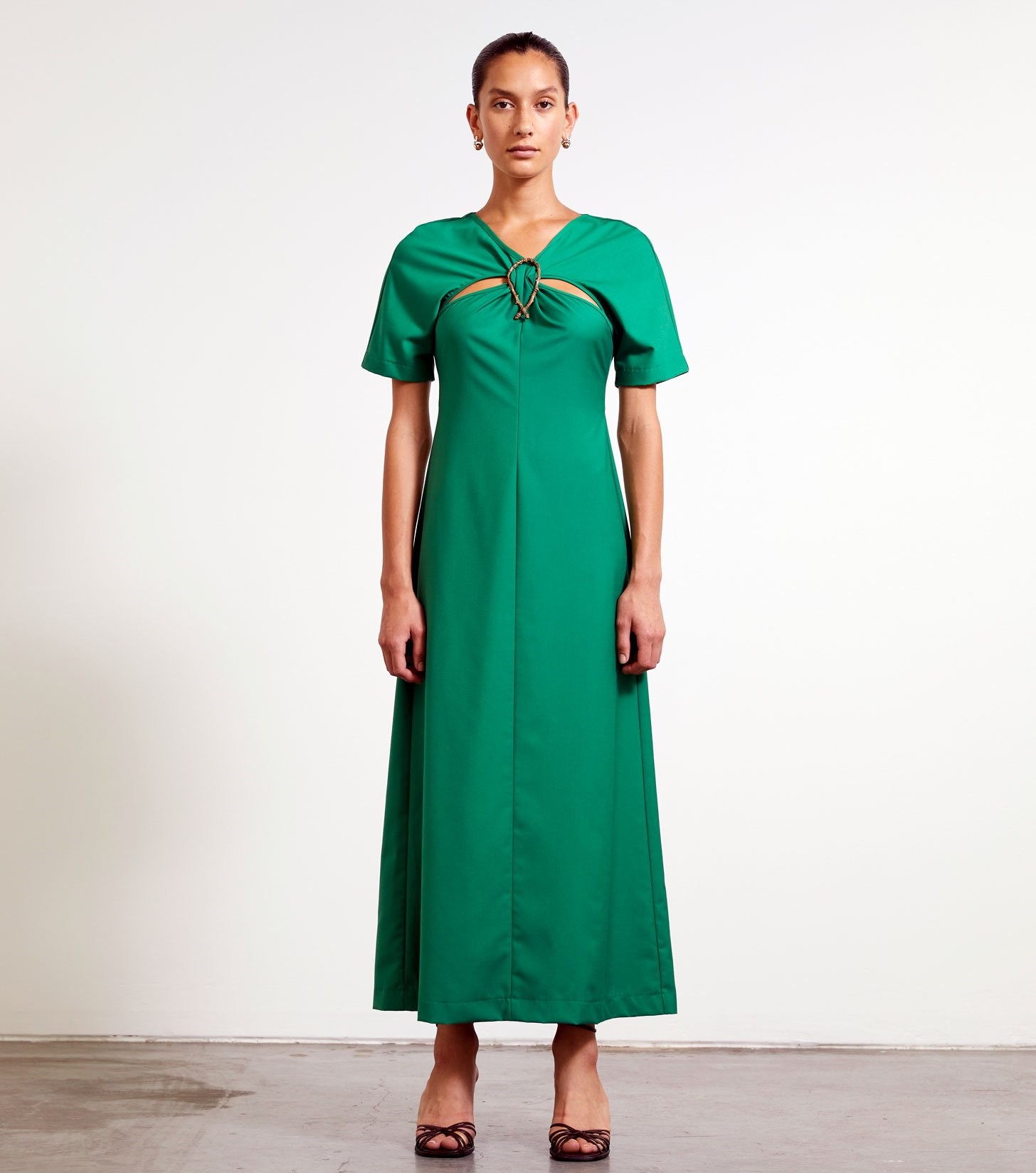 Wynn Hamlyn buckle dress, $695
It's been yet another standout collection from local design hero Wynn Hamlyn, and in it he celebrates a vibrant emerald at the core of his offering. Shop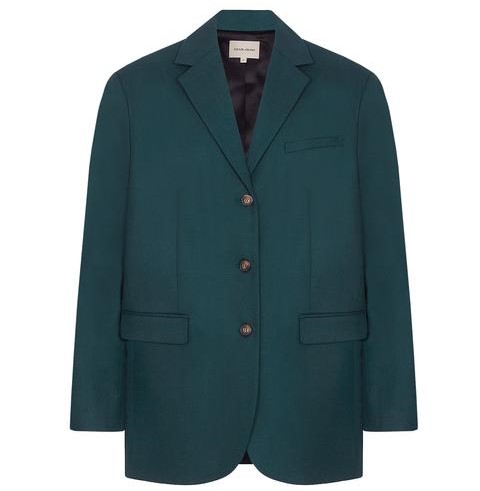 Loulou Studio Payana SB blazer, $749, and trousers, $529
This rich, deep-ocean teal ensemble from Loulou Studio is available at Workshop. It's a great tone of green if you find the Kelly or emerald hues too loud and proud for you, and the pieces work well worn as separates or together. Shop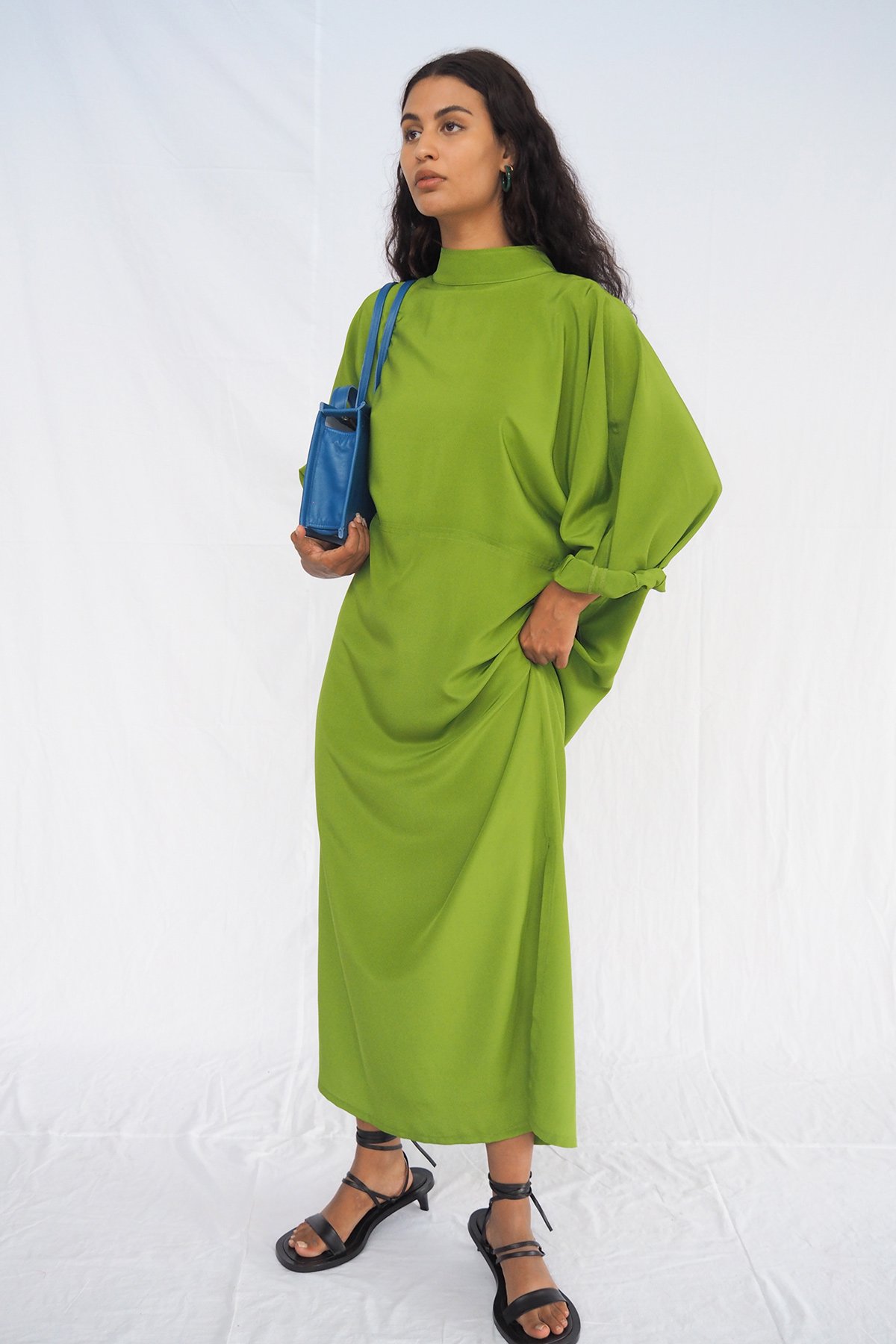 Oksana dress, $489 from Gregory
A relaxed-fit, 100% silk dress in a fresh, grass green. This is vibrant and bold, yet soft and calming. Team with a fitted turtleneck worn underneath for a layer of warmth on a brisk weekday morning. Shop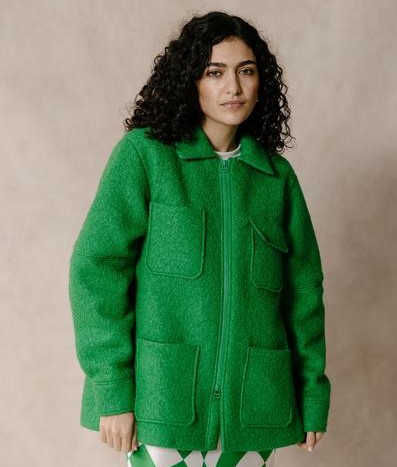 Olivia Cashmore Are We There Yet shacket, $595
Former Maggie Marilyn head of design Olivia Cashmore has taken the plunge to start her own line. The recently launched eponymous label runs to a pre-order model, meaning all items are made to order and there is no end-of-season waste. Cashmore offers several great pieces celebrating the colour of the season, and this wool/nylon shacket is a standout. Shop
Sweepstake Winners Cherry lambswool crew, $240
A joyous pop of colour, this is simple, yet not for the faint of heart. It's a great genderless item for sharing. If colour is your jam, check out the full Sweepstake Winners collection, as colour queen Julia Ford does not shy away from pigment saturation. Shop

Tony Bianco Bounty suede heels in jade, AU$199.95
Whether it's dipping your toe into the colour trend or finishing off a monochromic green look, these suede mules from Tony Bianco will add something special to your outfit. Shop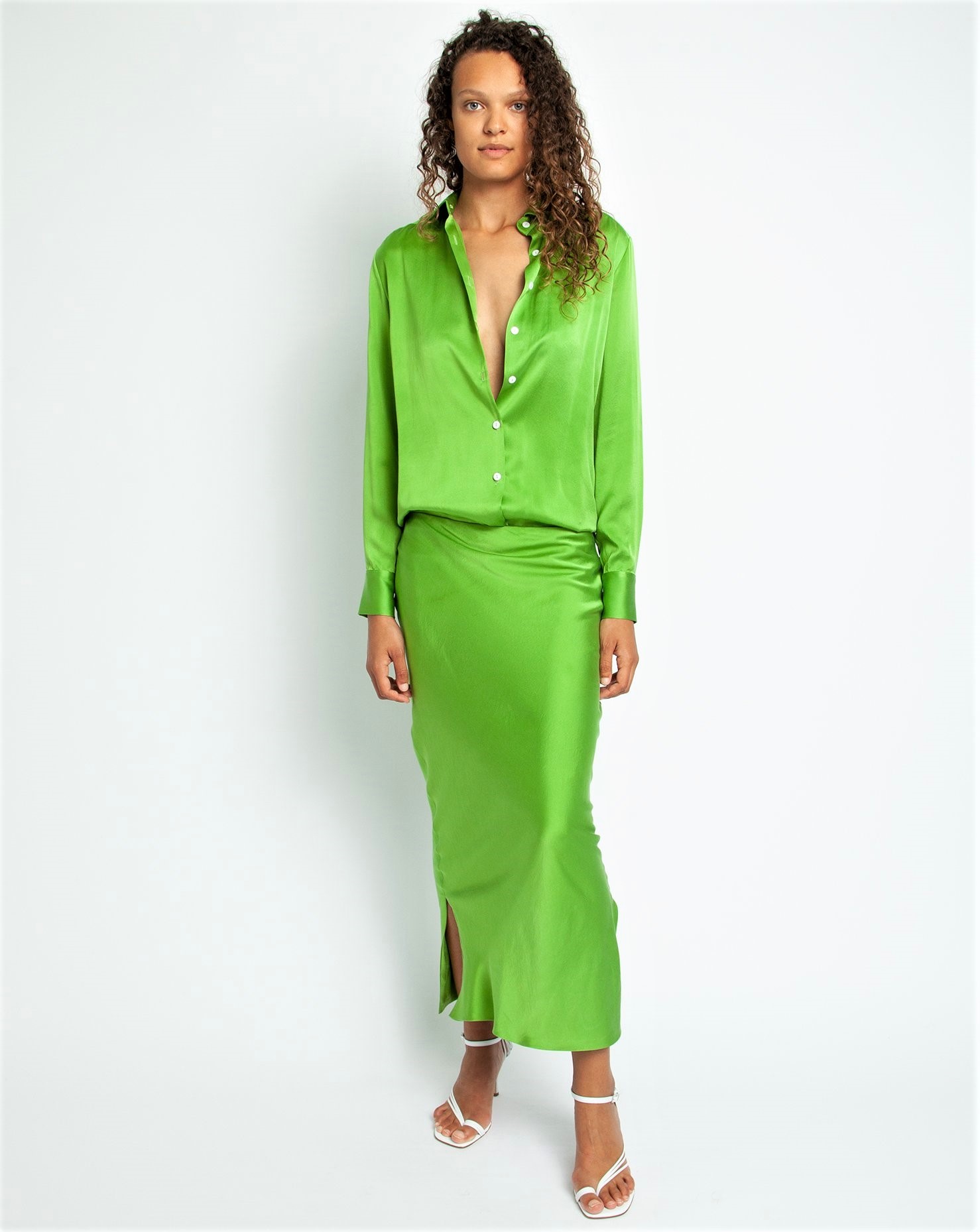 Christopher Esber silk-satin midi shirt dress, AU$890
This apple-green number is cleverly designed to appear as separates even though it's a dress. It would be great as office attire or evening wear and will look amazing under lights. Shop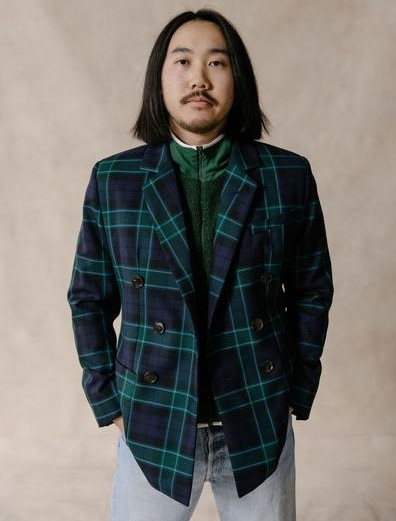 Olivia Cashmore men's blazer, $650
The new kid on the block's collection is so strong I've included her twice. This glorious double-breasted blazer has a 90s Princess Diana feel to it and would be magical paired with blue denim. It's promoted as menswear but my opinion is this item is ripe for sharing. Shop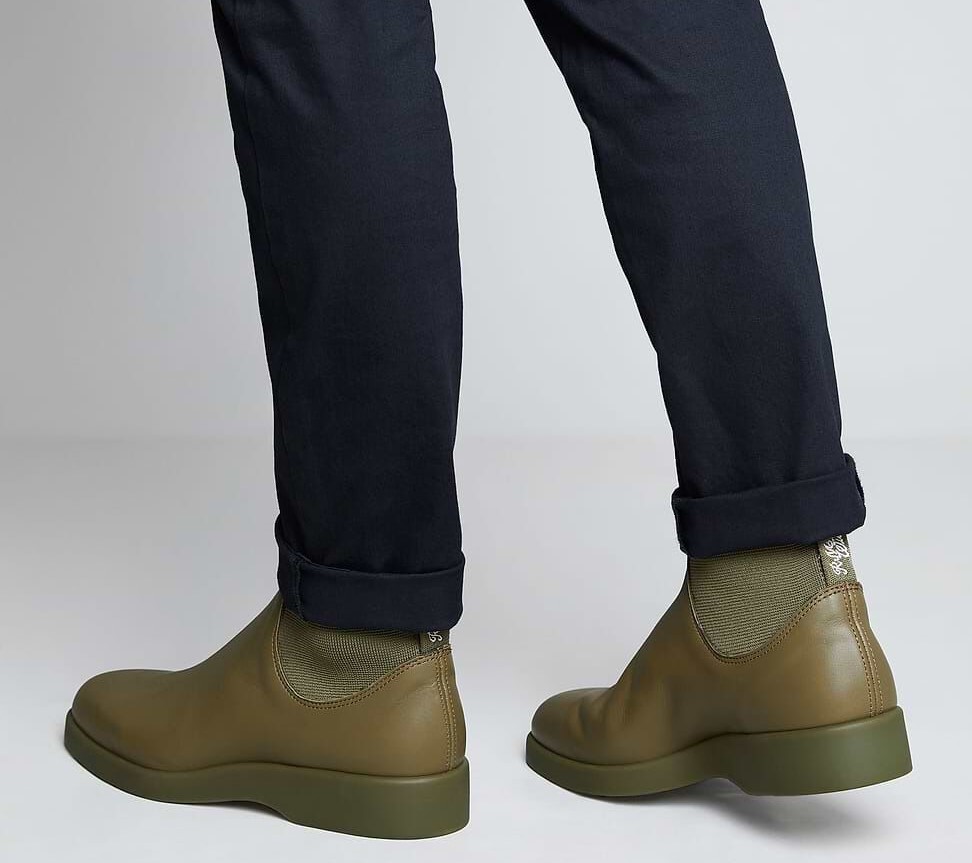 RM Williams Yard Boot 365, $495
The RM Williams Yard Boot 365 is one of the most comfortable shoes you'll find on the market. Resist the temptation to opt for a black or brown and treat yourself to the khaki green option. Shop
Follow Sally-Ann @sallyannmullin