Relaxed, eclectic, and carefree. There is a lot to love about this season's take on 1970s bohemia fashion. If you're concerned about a return to the noughties shabby-chic boho favoured by iconic "it-girl" of the time Sienna Miller, don't fret. This time around, the boho trend has a grown-up and expensive feel to it.
Last time, we haphazardly wore every texture, pattern and colour at once, anchored it with a gladiator sandal, popped a floppy hat atop our unbrushed hair and called it a day.
Thankfully, this time around, the trend calls for more polish. Take one signature piece and pare it back with a minimal base and modern accessories.
When looking for inspiration, think of an upmarket wellness guru residing in Topanga Canyon as your muse. Gently incorporate patchwork, peasant blouses, velvet and suede to your wardrobe this summer.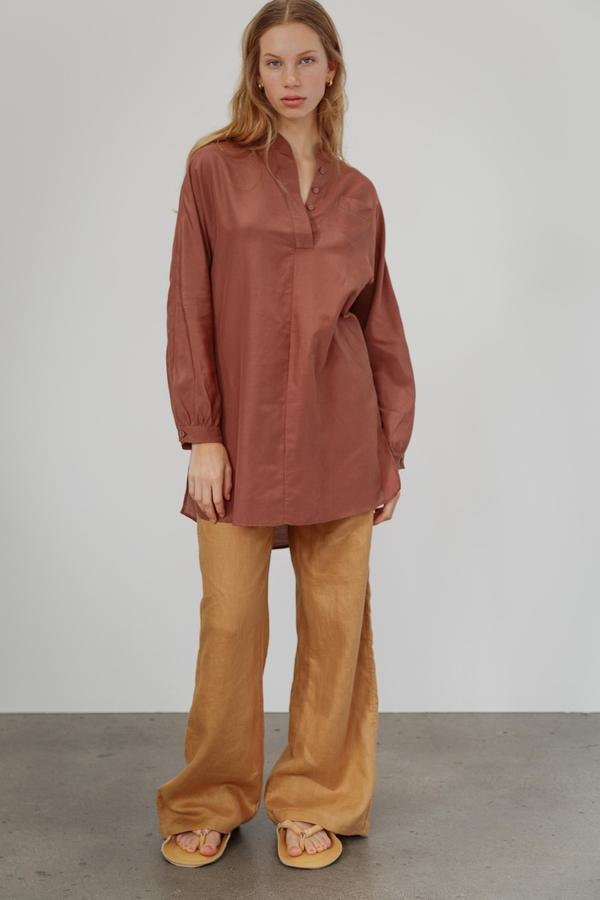 Wixii Marni silk cotton shirt, $255, and J linen pants, $245
Soft, oversized shapes in warm earth tones will have you feeling like the leader of a modern ashram. Pair with a chunky slide in a neutral tone and your favourite sunglasses for a relaxed spring look. Shop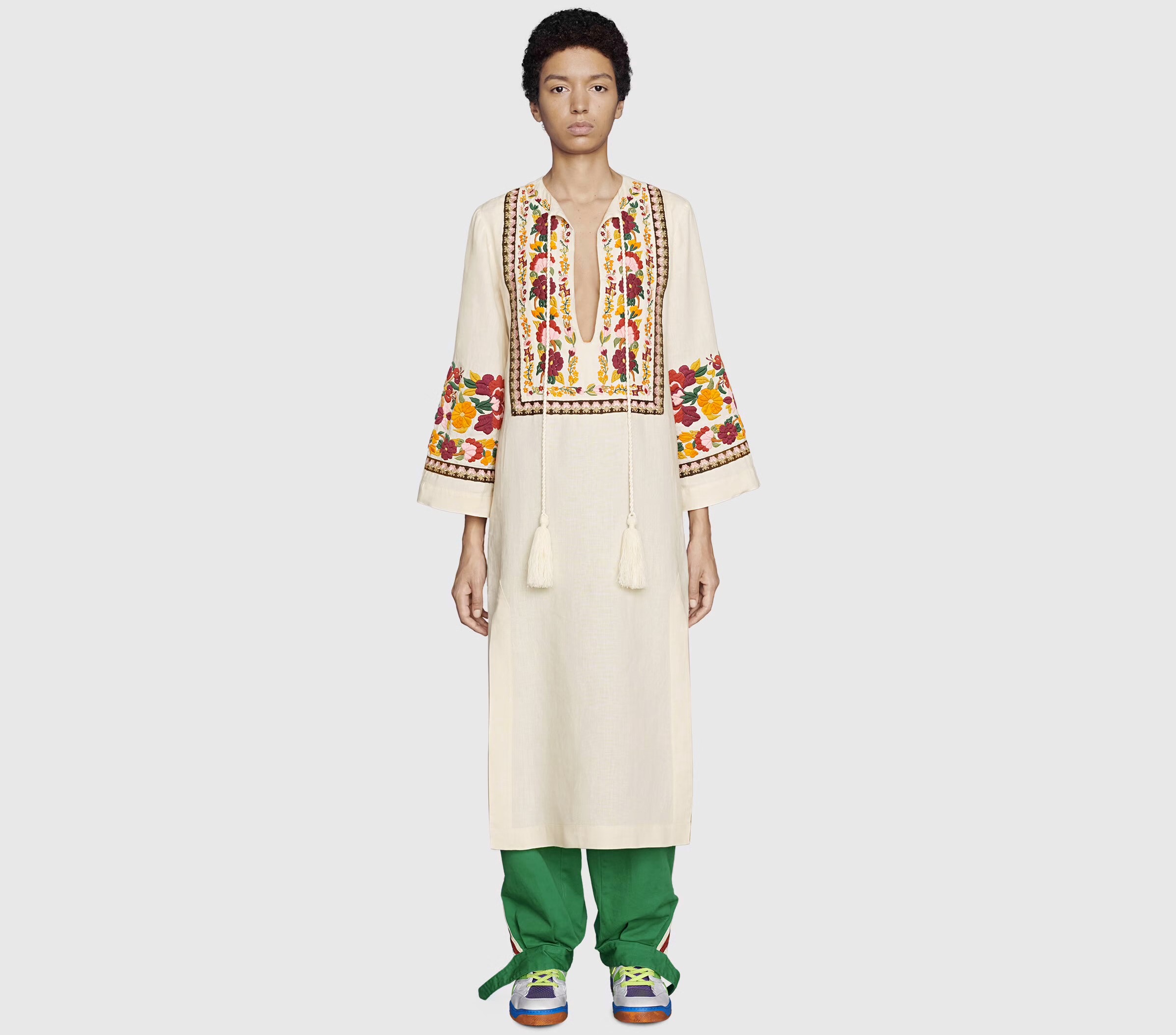 Gucci organic linen kaftan, $4700
Gucci's Alessandro Michele loves a retro-inspired collection, and although this is one very expensive kaftan, it does perfectly showcase this look. I'd keep it simple and add a very minimal cuff, classic sunglasses and leather sandals for a groovy but modern boho look. Shop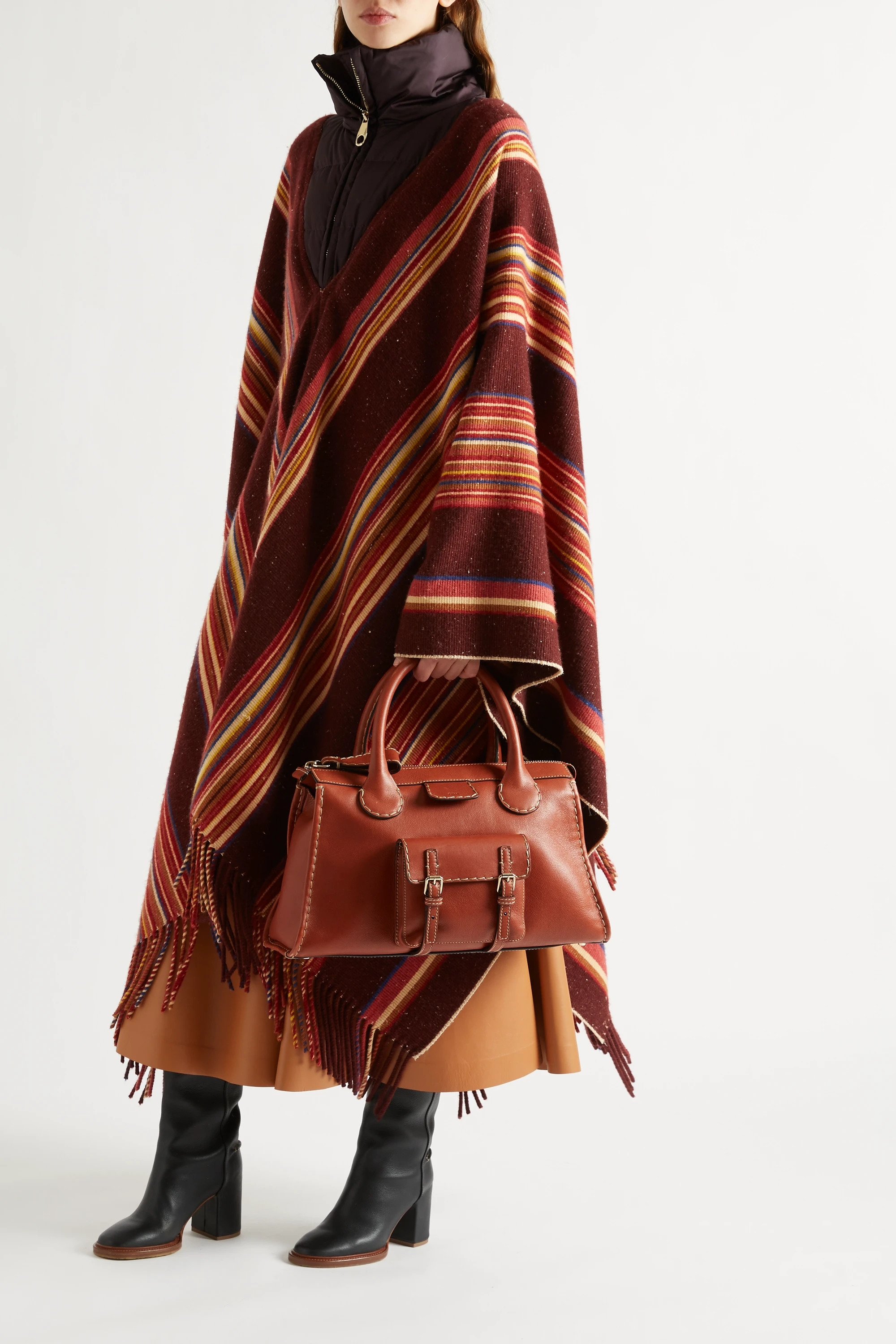 Chloé quilted cashmere and silk-blend poncho, $7736
This Chloé poncho would make singing Kumbaya around the campfire luxurious. Designed to resemble a blanket wrapped around a down jacket, this piece perfectly captures the bohemian trend and was one of the items most featured by fashion media following the fall/winter 2021 shows. Prepare to see fast-fashion stores show homage to this poncho very soon. Shop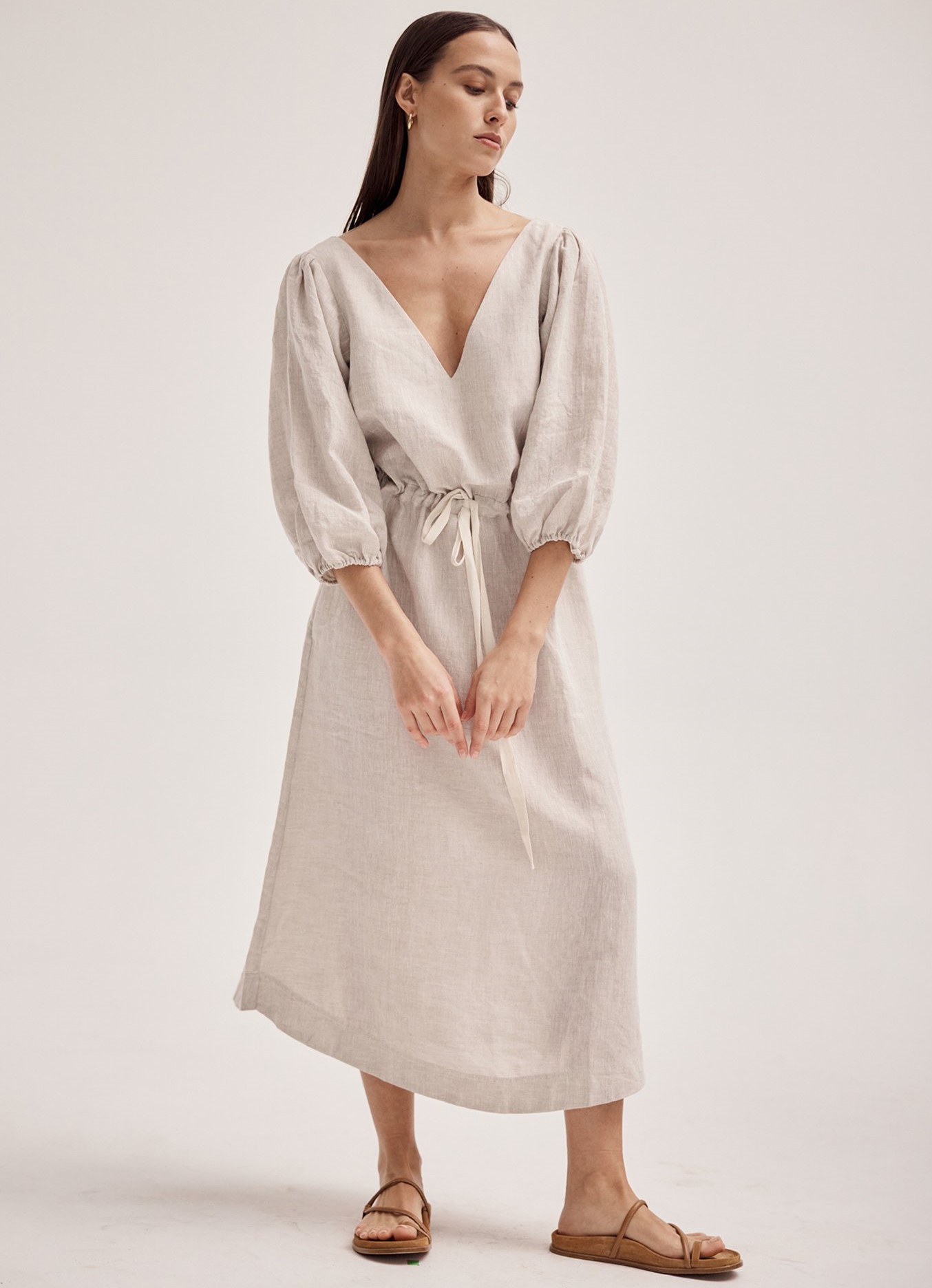 Marle Beau dress in birch, $450
Flattering and simple, the balloon sleeves on this dress have a soft 1970s feel without being too obvious. It can be worn either cinched at the waist or hanging loose depending on your mood or the occasion. It would look amazing worn over wide-legged linen pants. Shop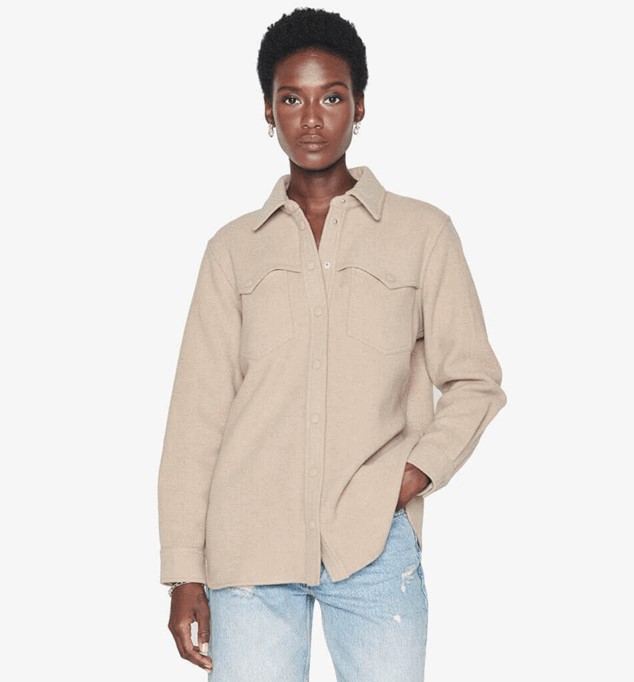 Anine Bing Luke shirt in beige, $579
Pare back embroidery or crochet with something simple and versatile like this overshirt from Anine Bing. With its oatmeal hue and gentle Western accents, I see this looking amazing worn alongside something patchwork, tie-dyed or velvet. Shop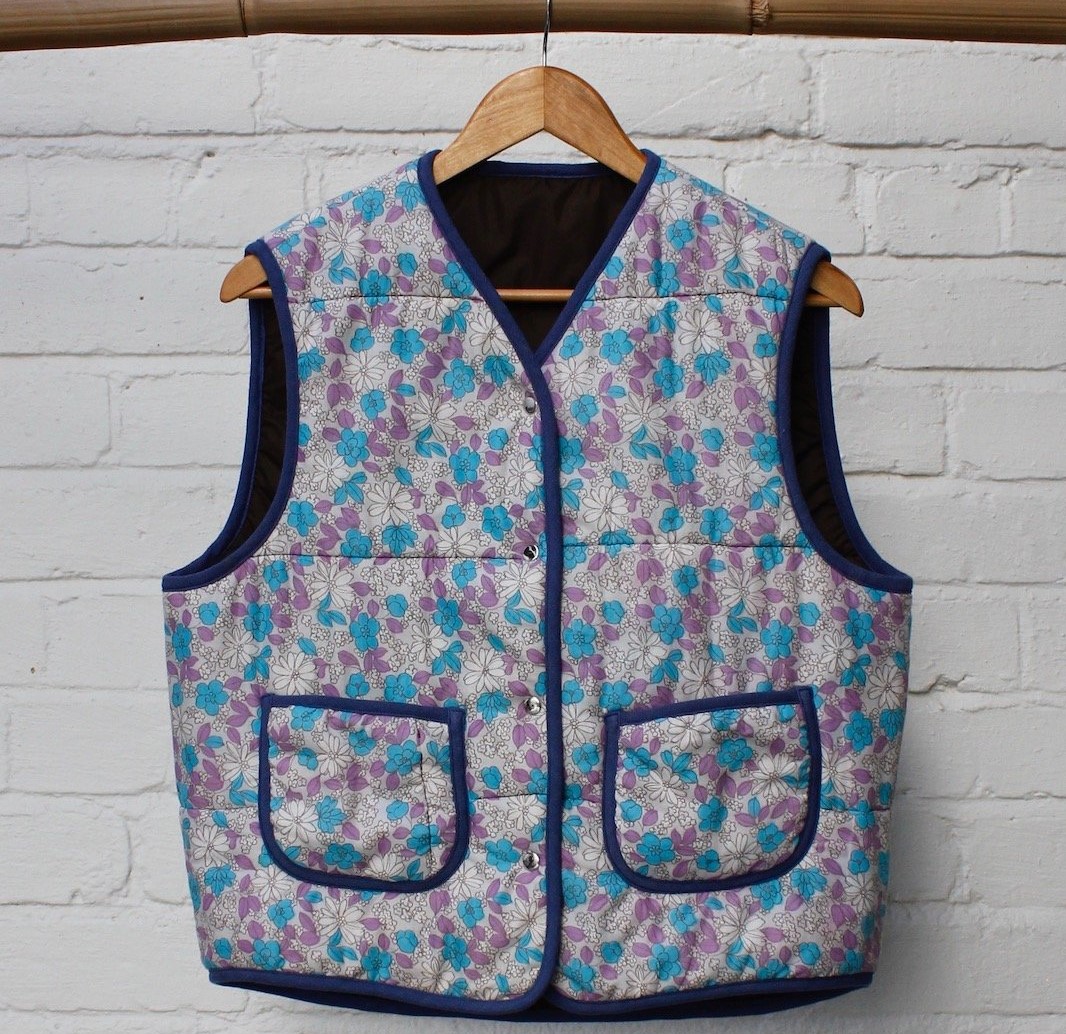 Bruno's Originals quilted vest, $450
All garments from local designer Bruno's Originals are one-offs, beautifully constructed using repurposed vintage, antique and deadstock fabric sourced from around the world. Think jackets made from retro woollen blankets and vests cut from reversible 1970s sleeping bags. Perfect over something simple like a linen blouse, worn-in blue denim bootcut jeans and lilac velvet Birkenstocks. Shop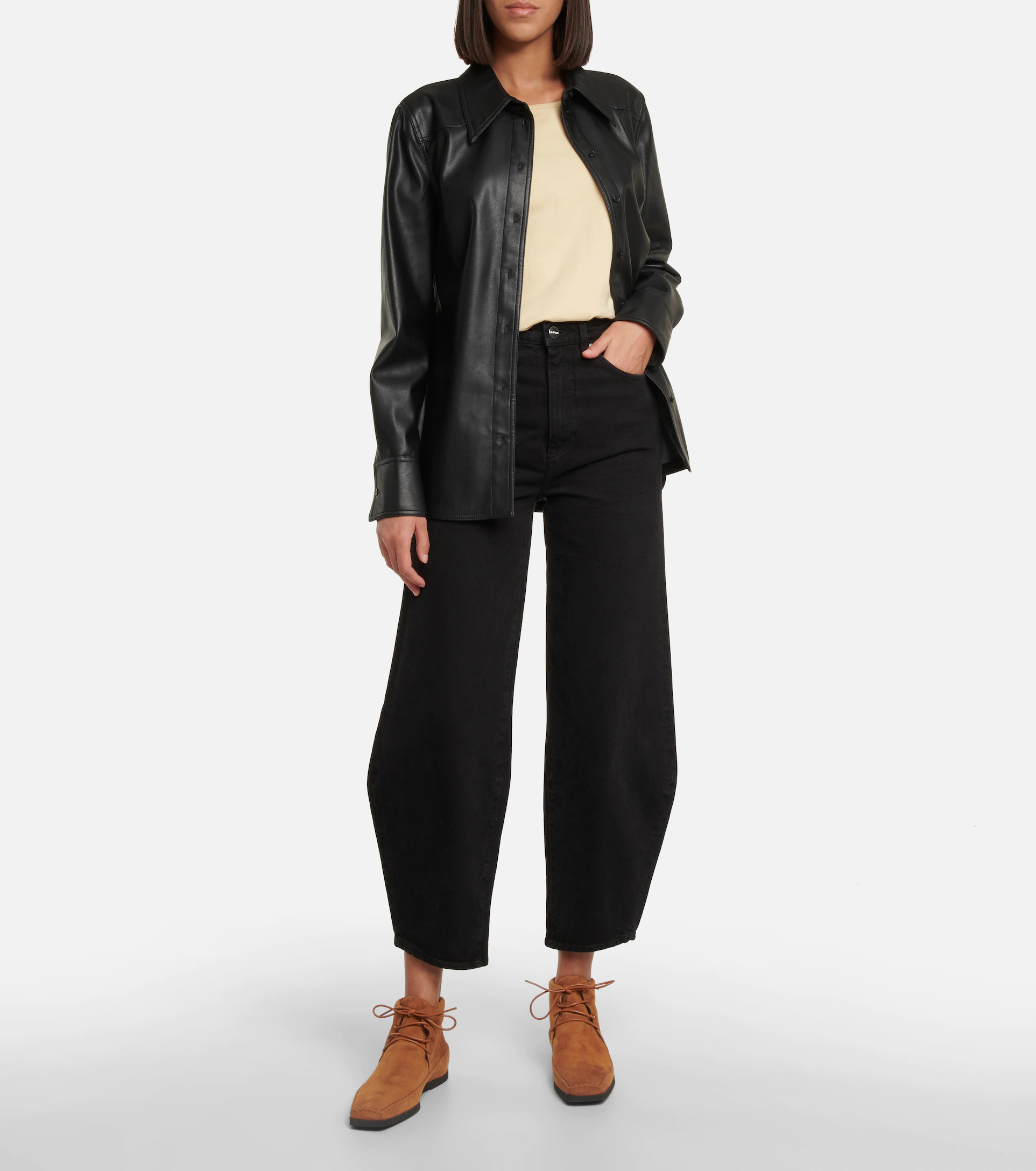 Totême suede moccasins from Mytheresa, $1041
Those of the right vintage will recall the fringed Minnetonka boots that adorned every festival-going "it girl" 20 years ago. Totême's take is a slightly more structured version that would look great paired with blue jeans or a dress. Shop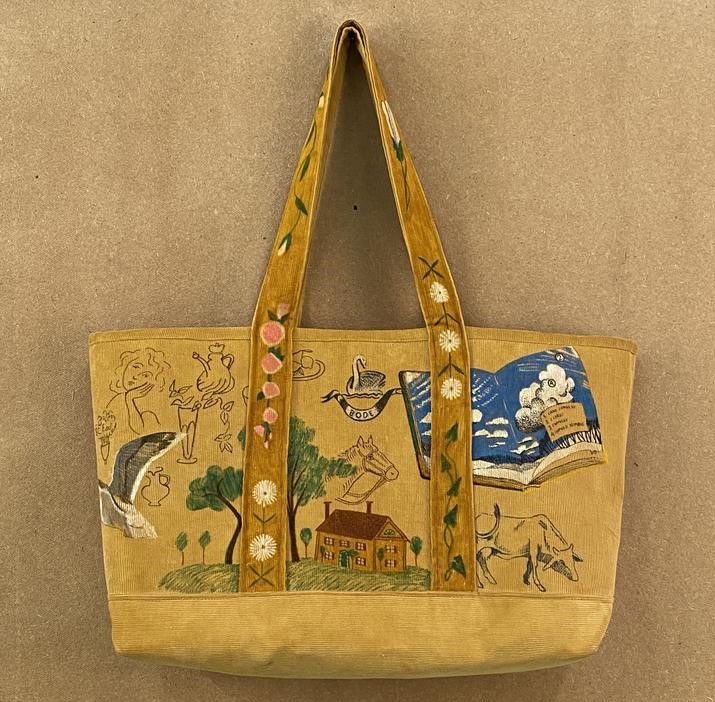 Bode large cottage cord bag, US$1048
Bode (pronounced bow-day) is the New York City-based menswear brand of Emily Adams Bode. It champions the slow-fashion movement. Bode's pieces are often one-offs – made from deadstock fabrics or repurposed quilts – and often incorporate patchwork, hand embroidery and appliqué. Bode has a huge celebrity following, with the likes of Jay Z, Harry Styles, Emma Corrin and our very own Lorde among her fans. Shop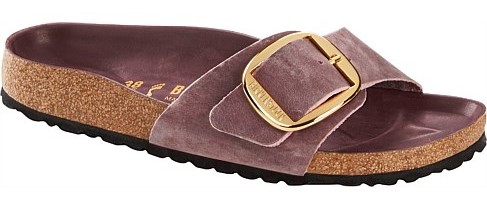 Birkenstock Madrid big buckle, AU$204 from David Jones
The Birkenstock resurgence is going nowhere in a hurry and I predict the Madrid single-strap slide will be the next style to become a hit. The lilac velvet and large brass buckle would make a wonderful anchor to a floaty bohemian dress for summer. Shop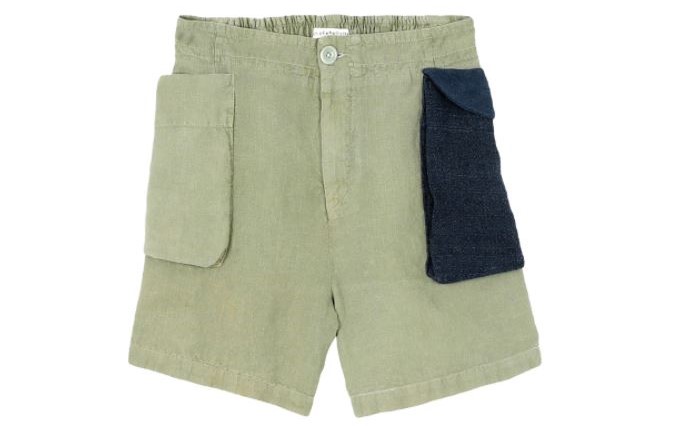 Olderbrother Hand-Me-Down big-pocket shorts, US$230
Olderbrother is a playful, eco-sustainable, unisex line hailing from Portland, Oregon, and known for slow-fashion practices and emotive imagery. The fabric is dyed in-house using anything from chaga mushrooms, hibiscus and iron oxide. All pieces are one of a kind and sewn in California. Shop
Follow Sally-Ann @sallyannmullin