Ever since the start of the millennium, Pantone has declared a Colour of the Year. For 2021, as the world continues its struggles with the coronavirus, the company has chosen two – Pantone Ultimate Grey and Pantone Illuminating (described as an optimistic shade of yellow). It describes these as "a marriage of colour conveying a message of strength and hopefulness that is both enduring and uplifting".
Pantone hopes the combination will help people "fortify themselves with energy, clarity and hope" in a world facing uncertainty. It says the neutral stone grey "brings calm, composure and resilience" while the yellow holds out the "optimistic promise of a sun-filled day".
What does this mean for fashion and design? Traditionally, when the Pantone Colour of the Year is announced, the chosen hue influences and infiltrates all areas of design, including interiors, fashion, product and print. Below, I present my sartorial picks for each of the two colours. I hope these hues, worn separately or together, will engender the emotions Pantone intends.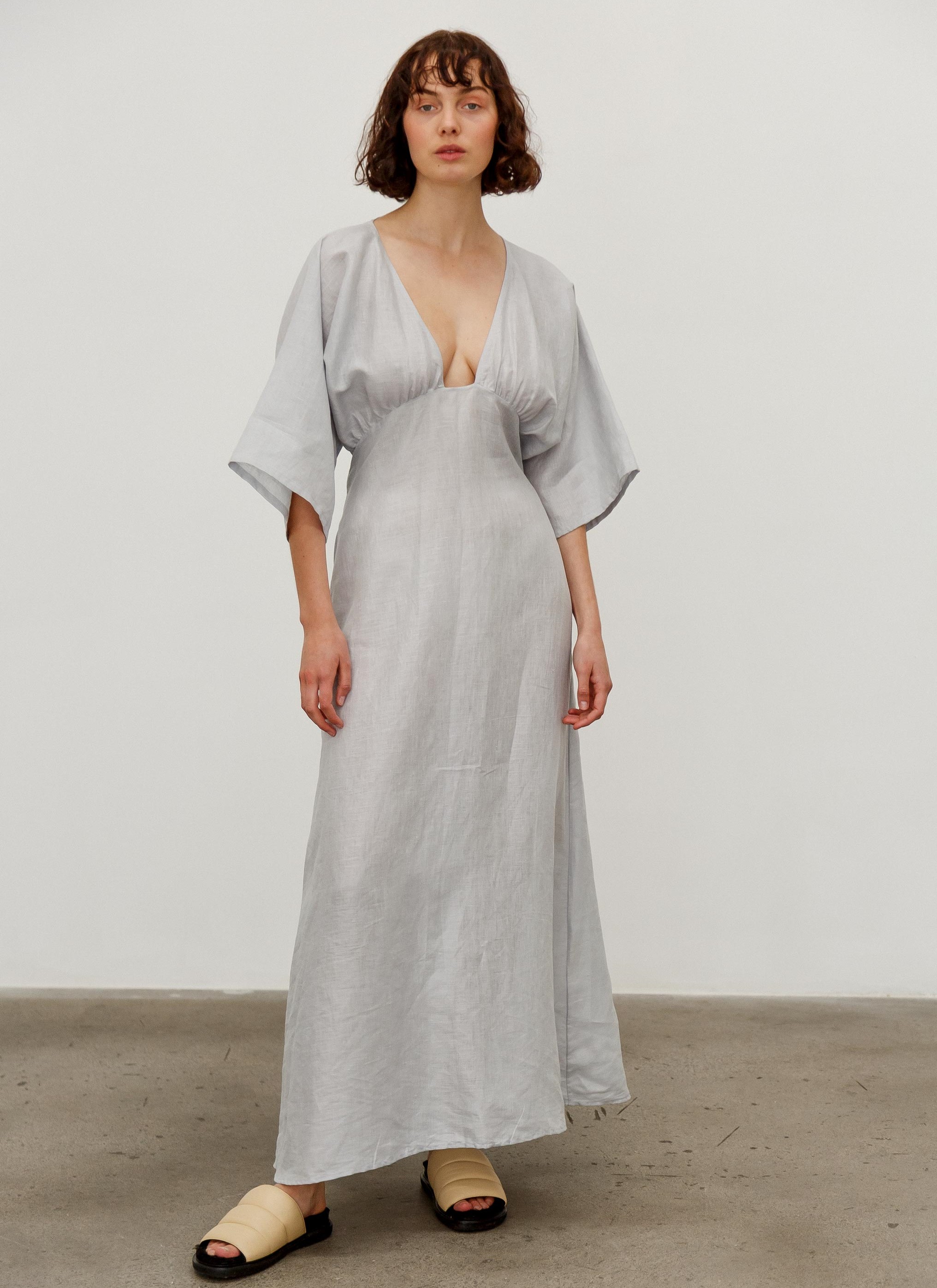 Wixii Flora linen dove dress, $325
This dress from Wixii is versatile and user friendly. Dove grey is soft and flattering to most, and looks spectacular on anyone who has silver hair. This dress is designed to suit a number of body types, and you can extend its wear into winter by teaming it with a fitted merino turtleneck worn underneath. Shop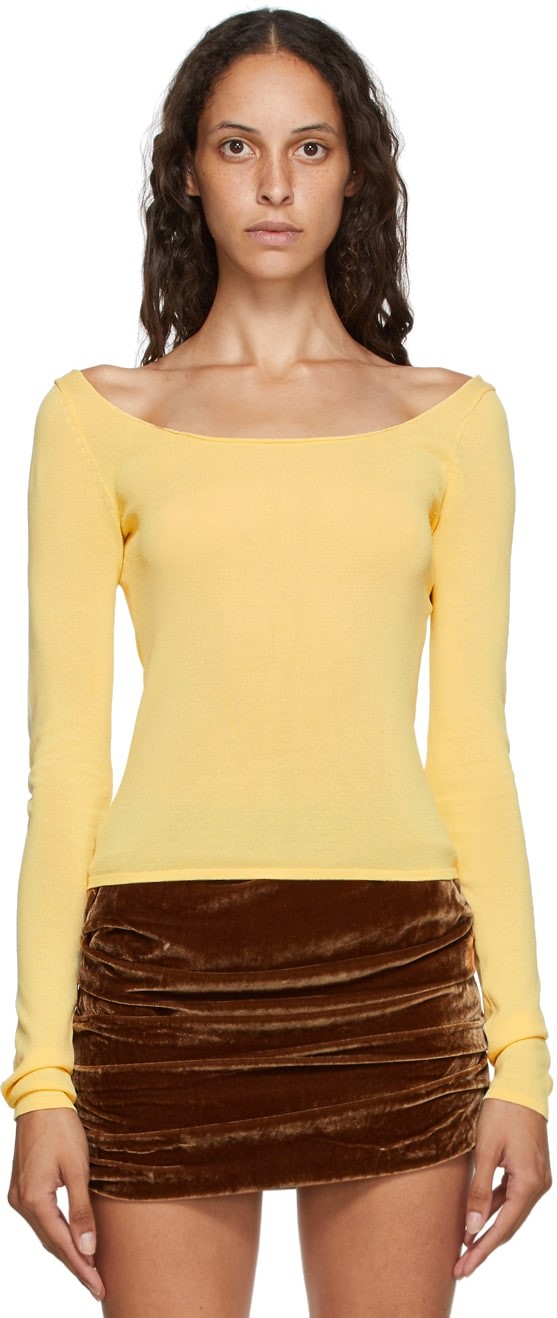 Georgia Alice pearl top, $499
I adore this seemingly simple yet high-impact top from Georgia Alice. The design demonstrates how tweaks to classic cuts can be so impactful when executed well. The neck on this piece has been cut to the extreme, just grasping onto the shoulder by an inch. This showcases a décolletage wonderfully, an area often written about as a woman's most beautiful. Shop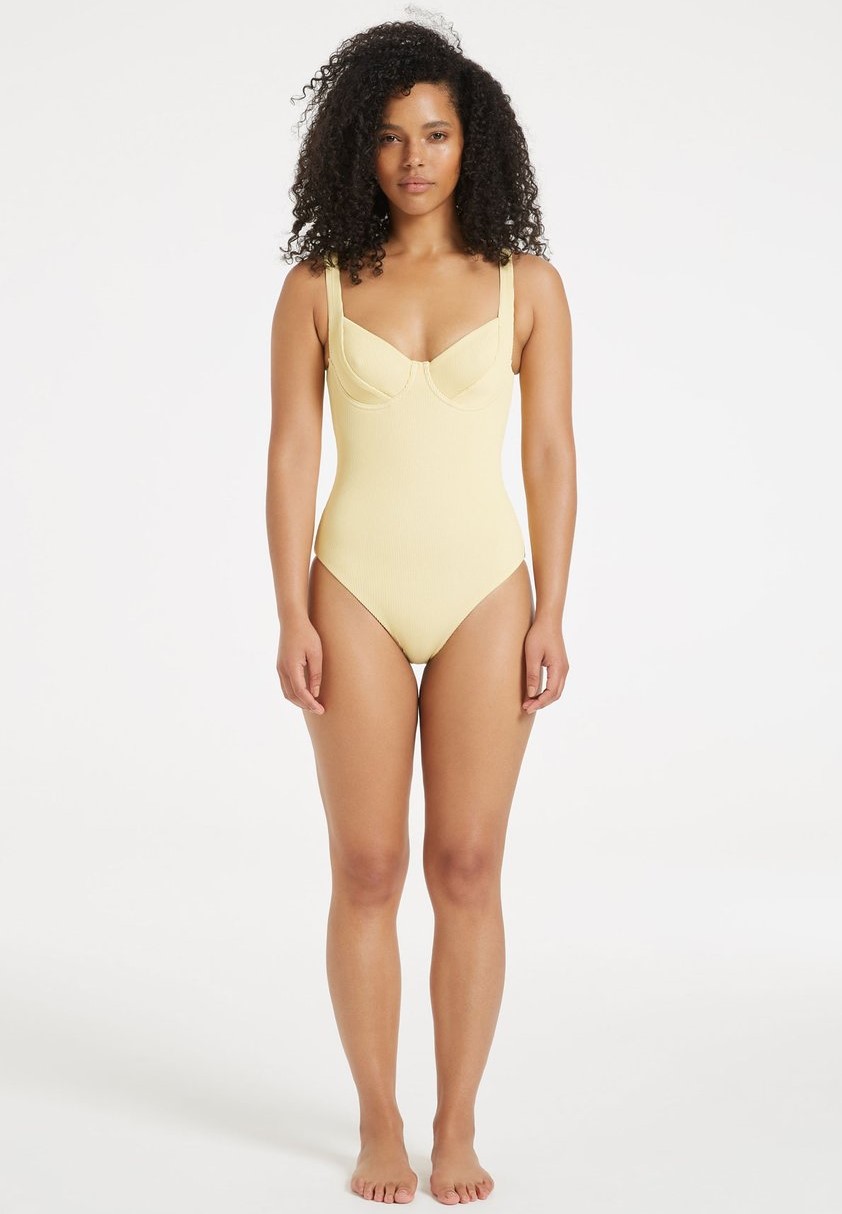 Zulu & Zephyr signature one-piece in lemon, AU$165
I am forever on the hunt for full-coverage swimsuits that include an underwire. Unfortunately, most supportive suits seem to be rather matronly, with about as much sex appeal as a potato. This number from Zulu & Zephyr ticks all the boxes for me: sustainable fabric, soft sunshine-yellow colour, affordable price tag and a flattering cut. Shop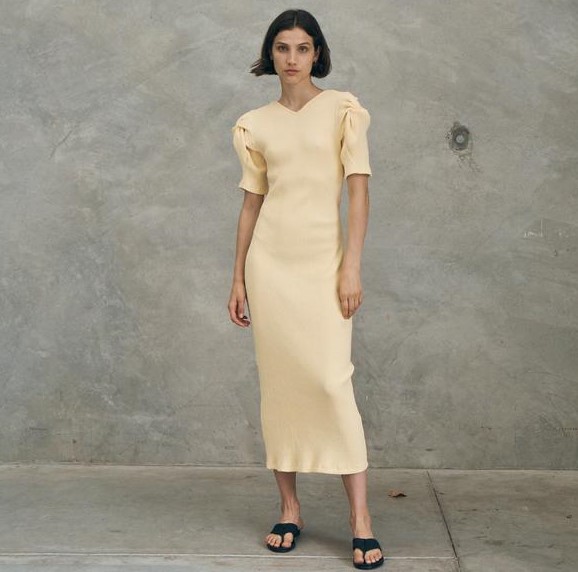 Maggie Marilyn Best One Yet dress in banana, $455
An easy-care dress perfect for rolling up and popping into an overnight bag with no need to iron or dry-clean it. The exaggerated shoulder accents on this piece lift and straighten the frame while also giving the illusion of a smaller waist. This dress is on the softer side as far as yellow goes, but a great option for those who tread carefully around the hue. Shop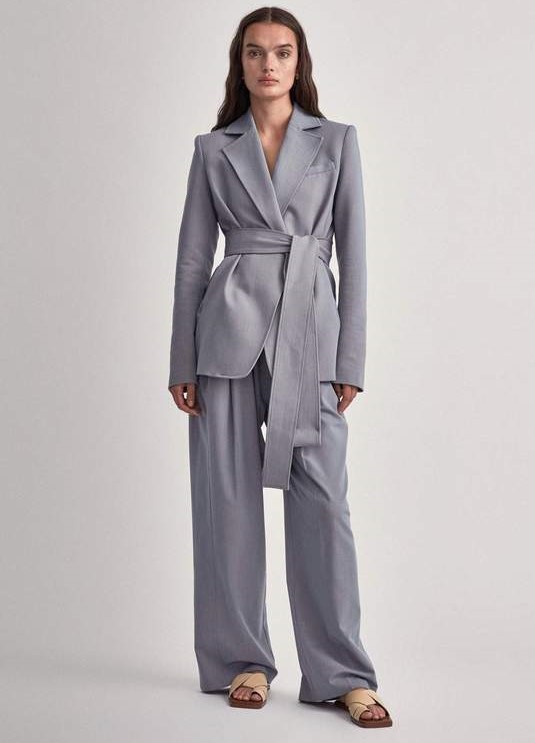 C&M Avery blazer, $720
Back to the boardroom with this C&M belted blazer - a nod to sport luxe. Team with the matching wide-leg trousers or break up with heals and light-blue denims. Cinch in at the waist to create an hourglass shape. Shop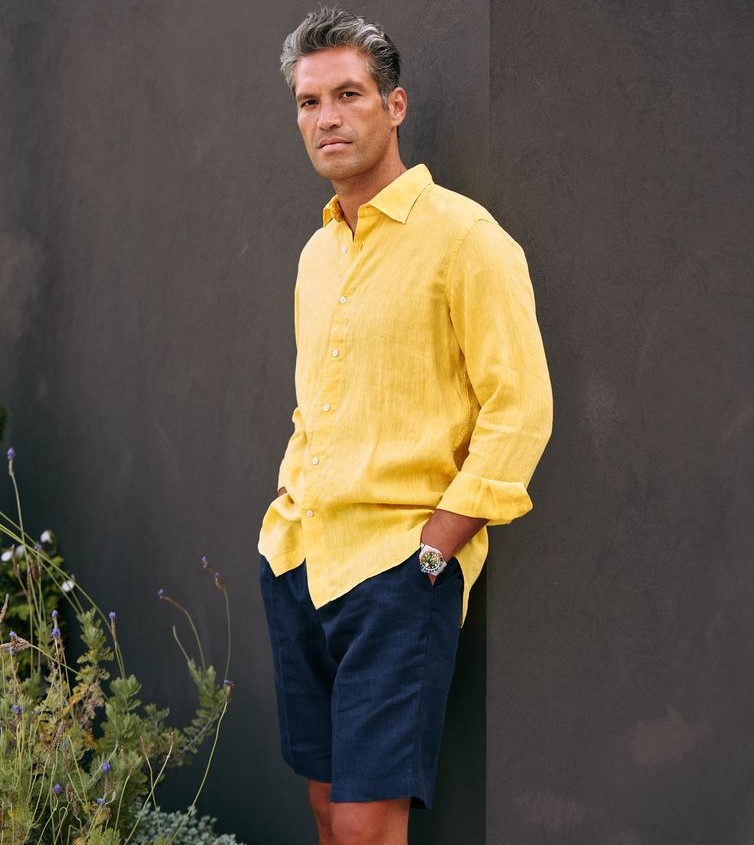 Crane Brothers burdock yellow washed linen shirt, $345
In colour therapy, yellow is said to have a stimulating effect upon the body and mind, relieving depression and confusion and strengthening the nerves. A linen shirt is mandatory this summer. Why not stick out in a sea of sage and oatmeal and try something new. I love the idea of this shirt paired with very light trousers – white, if you're brave enough. Shop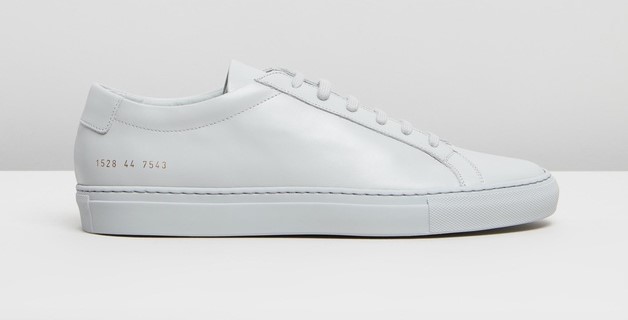 Common Projects Archilles low, AU$660
These classic trainers from Common Projects are a subtle nod to Pantone Ultimate Grey. Team them with soft stony linen, a suede belt and taupe or white shorts or chinos. Shop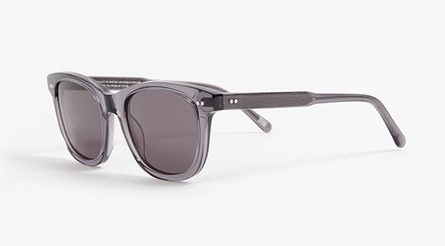 Chimi Eyewear sunglasses, $169
A classic shaped glass in a cooling soft grey, these sunglasses will look amazing on anyone with an olive base to their skin. If you have a tendency to lose the odd pair of sunnies over the edge of the boat at this time of year, as I do, you'll be pleasantly surprised by the price tag. Shop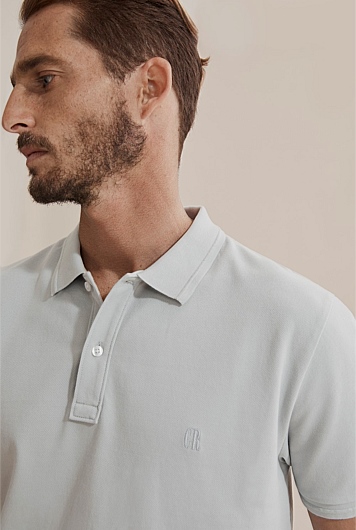 Country Road pique polo, $64.90
Integrate Pantone Ultimate Grey into your summer wardrobe with the addition of well-cut T-shirts, shirts and polos. This polo from Country Road has long been a classic and is available in a number of shades to suit all skin tones and preferences. Shop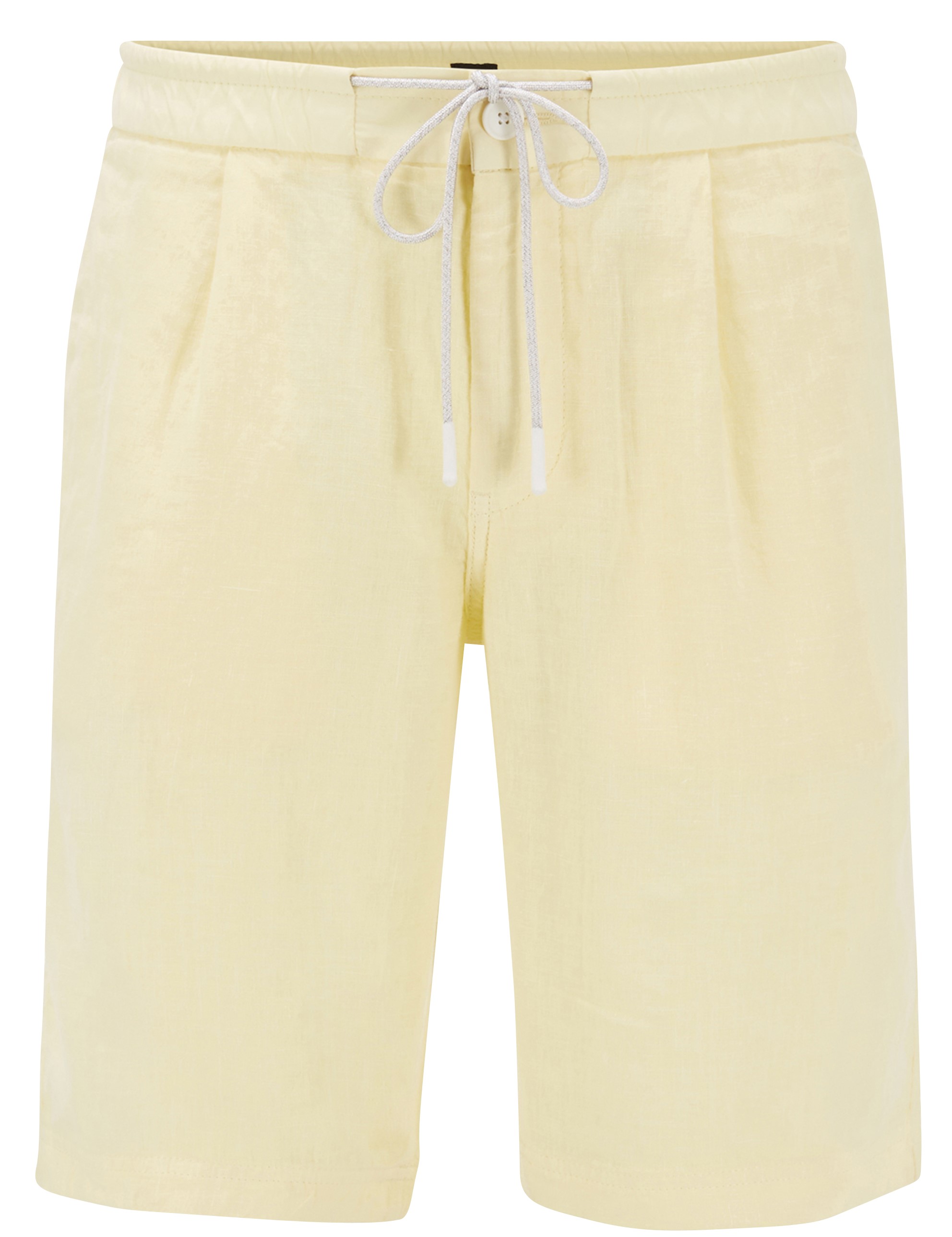 Hugo Boss linen shorts, $255 from Smith & Caughey's
Add some sunshine to your lower half with these linen shorts from Hugo Boss. There is a matching short-sleeve shirt for the brave but I suggest teaming these sunny shorts with a lovely white shirt and plain loafers, Birkenstocks or trainers. Shop
Follow Sally-Ann @sallyannmullin