The wedding season is upon us, and unlike folk in many places around the world, we in New Zealand are lucky that we're able to attend these special events with loved ones and friends.
It can sometimes be difficult to choose what to wear, though, given that dress codes are not always listed on invitations.
If you're trying not to bother the happy couple directly, a good tip for selecting wedding attire is to assess the details of the ceremony. Is the wedding after 6pm and in an upmarket location? If so, experiment with more-formal clothing such as ankle-length dresses in darker hues and, for the boys, darker suits or jackets with a pocket square. Are the nuptials on a beach? If that's the case, try a colourful summer dress with a small wedge or flat sandal, or an easy linen shirt and trousers for the lads.
Of course, it goes without saying that wearing a white dress should be avoided at all cost; personally, I'd even steer clear of white-based pattens.
Weddings are a great opportunity to have fun with colour and accessories: for the boys, a pop of texture with a belt, tie or interesting socks, and for the girls, delicate bags, sunglasses and very comfortable shoes — you'll want to dance all night and this is not the occasion to break in a new pair of heels.
Whether you're an engaged couple about to tie the knot or an invited guest, I hope the wedding day will be rain free and joyous, unaffected by any covid-related restrictions. Here are my 10 picks of wedding-guest attire for 2021.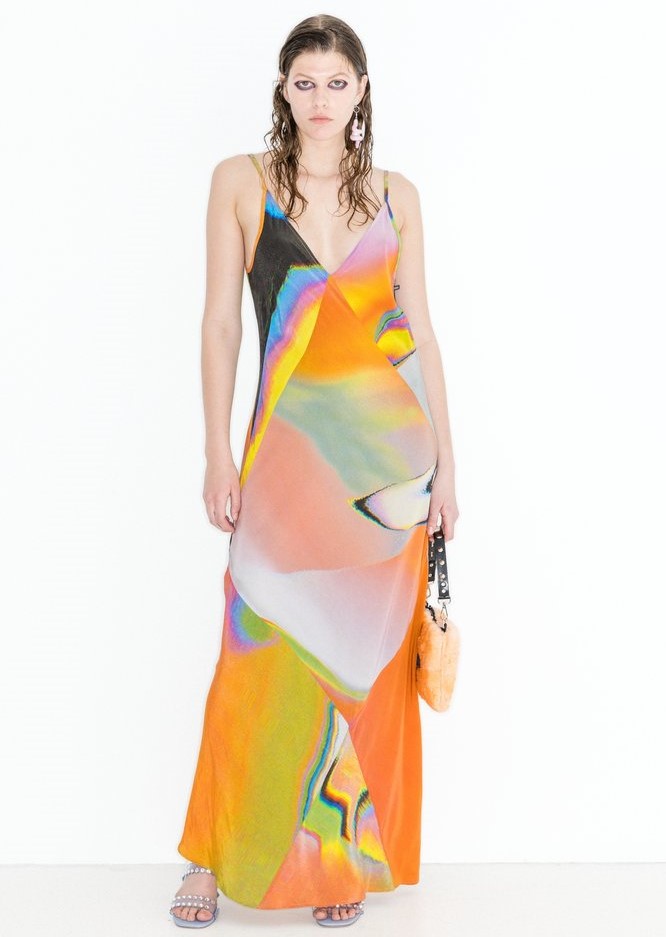 Jimmy D Long Lux Lisbon dress in makeup.wav print, $565
A wedding is the perfect time to embrace brighter colours and patterns. This long gown cut on the bias will move well on the body and suit women who are slender and curvaceous. Try pairing it with a contrasting long robe coat if the slip alone is too risqué for you. Shop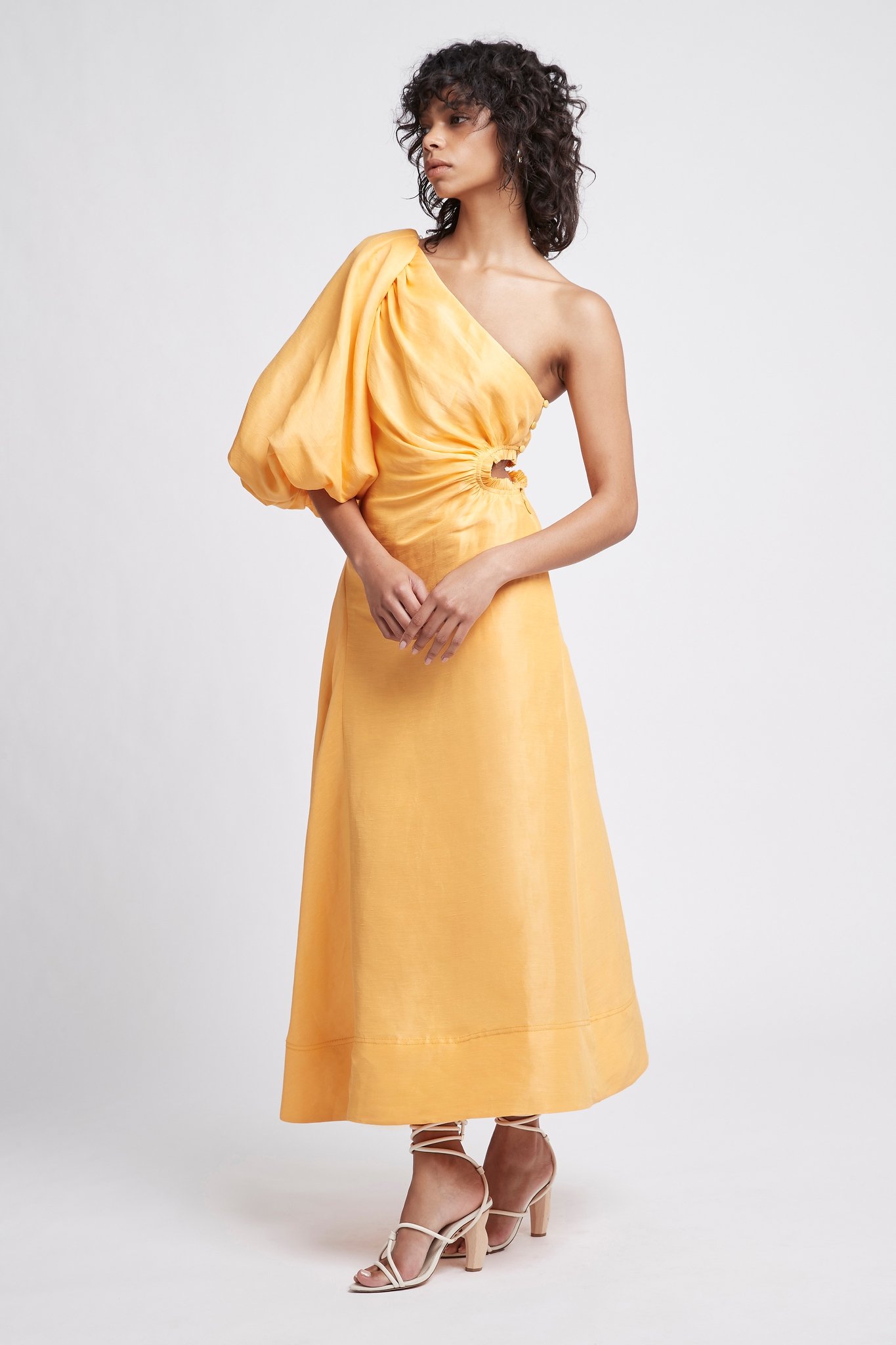 Aje concept dress in mango sorbet, $720
This dress is a knock-out. It's fun and cheerful while elegant and impactful. Yes, it's a splurge at $720, but sometimes those special events are worth it. I'd keep it simple and pair this with a nude heel and simple clutch – this dress is loud enough to do the talking. Shop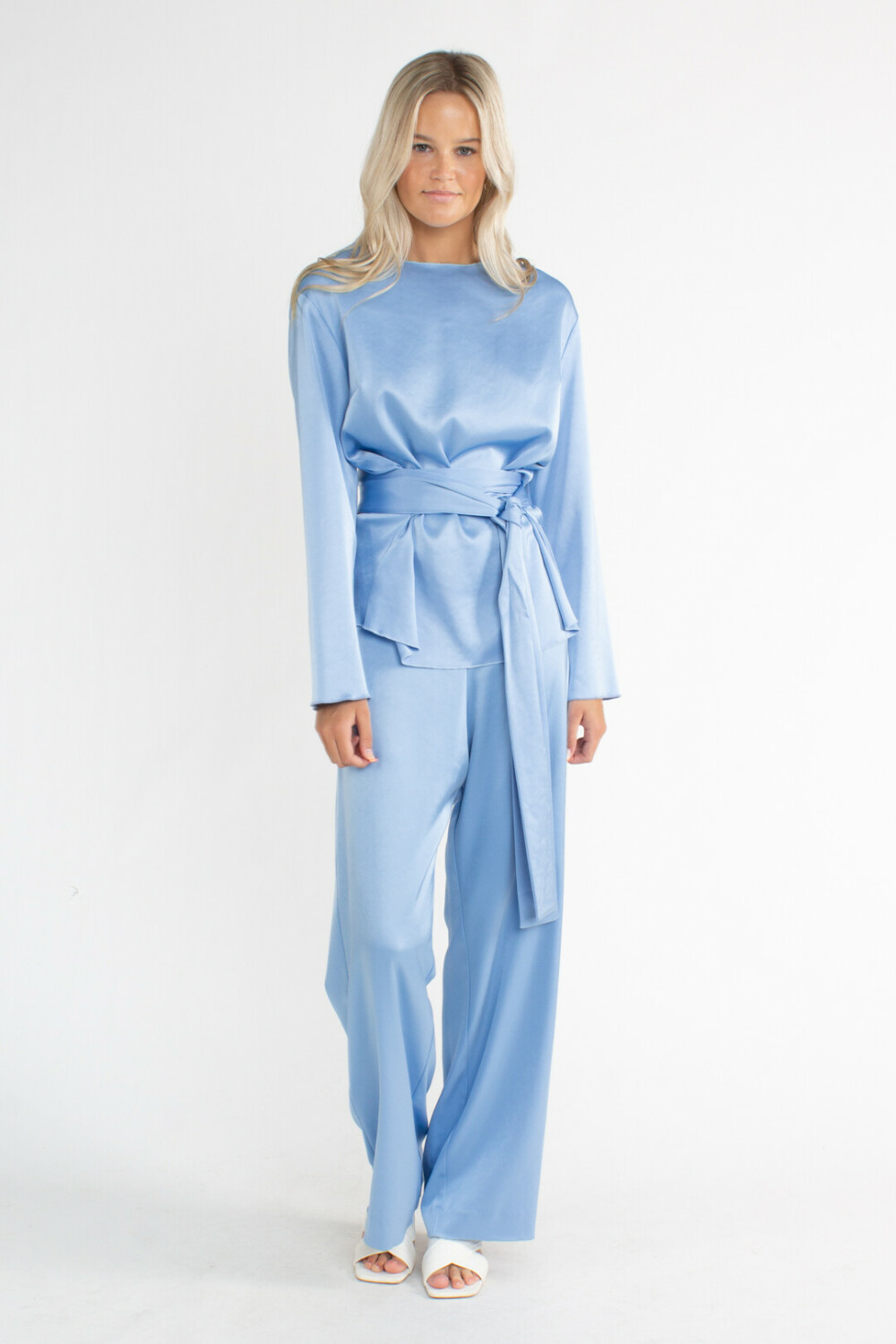 Paris Georgia rental, from $89 from Designer Wardrobe
Not only is it expensive to look the part as a wedding guest, but it can also be impossible to locate the look you want to wear in your size, especially if you have left your run a little late. Designer Wardrobe allows you to rent designer pieces for a four-day window and stocks a huge selection of dresses, separates and jumpsuits. For me, this Paris Georgia set was the one that got away, so it's great to know it's there to hire. Shop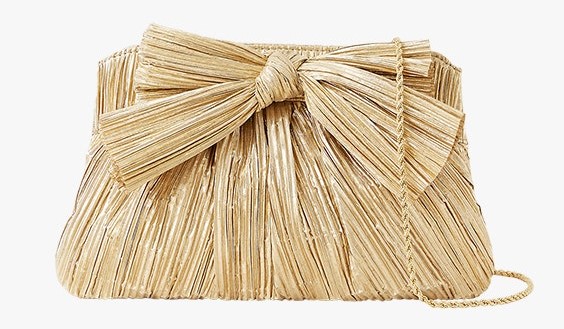 Loeffler Randall Rayne Pleated Clutch $399
Beautiful, feminine and whimsical, this small clutch would work wonderfully worn to an evening wedding with a formal or cocktail dress code. Team with gold shoes and layers of superfine gold necklaces. Shop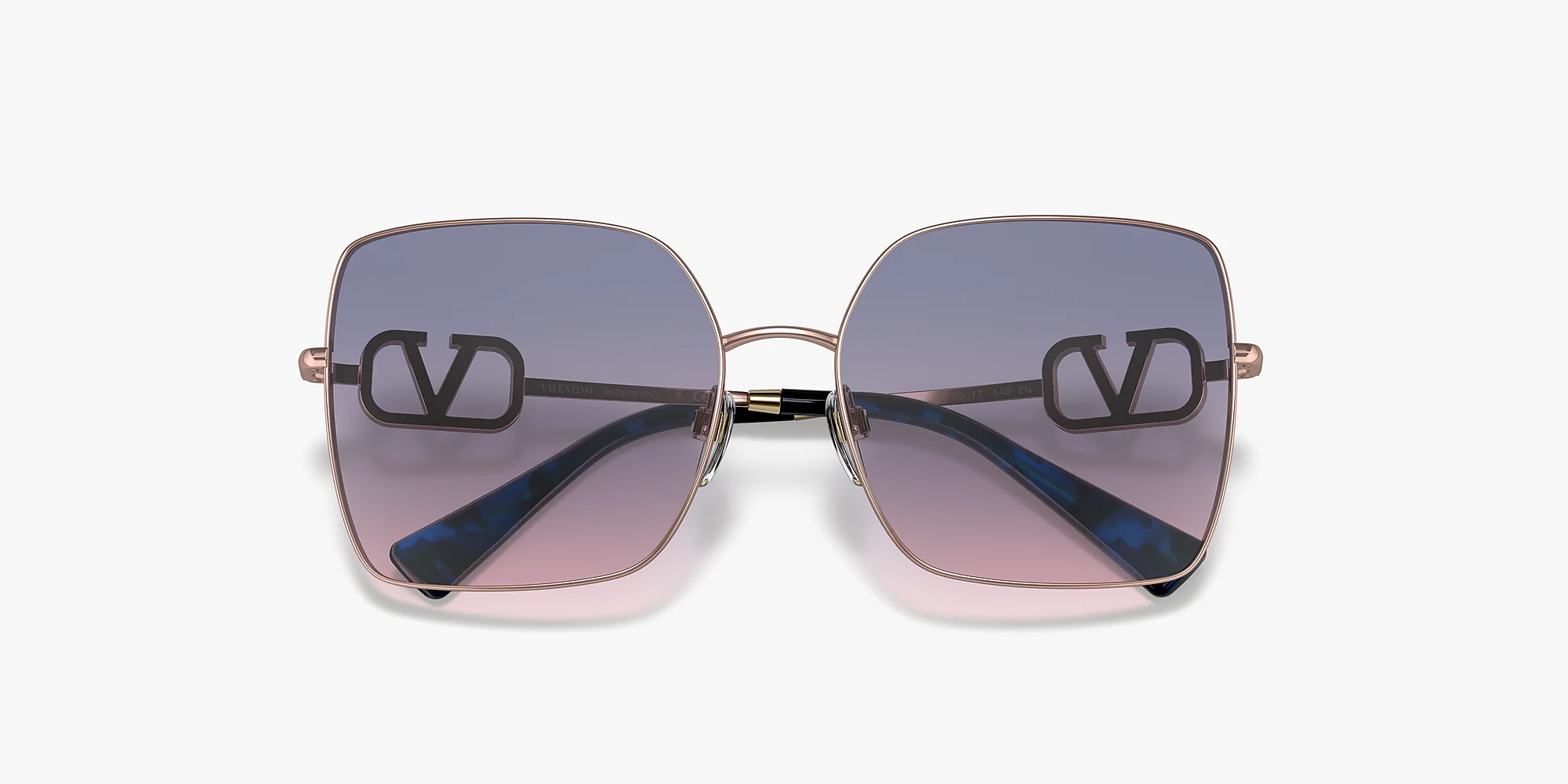 Valentino glasses, AU$510 from Sunglass Hut
I'm generally drawn to smaller shapes when it comes to sunglasses, but these beautiful Valentino glasses feel soft and romantic and are perfect to wear to a wedding. I love that the lens isn't too dark so fellow guests will be able to see your eyes while you're mingling. Shop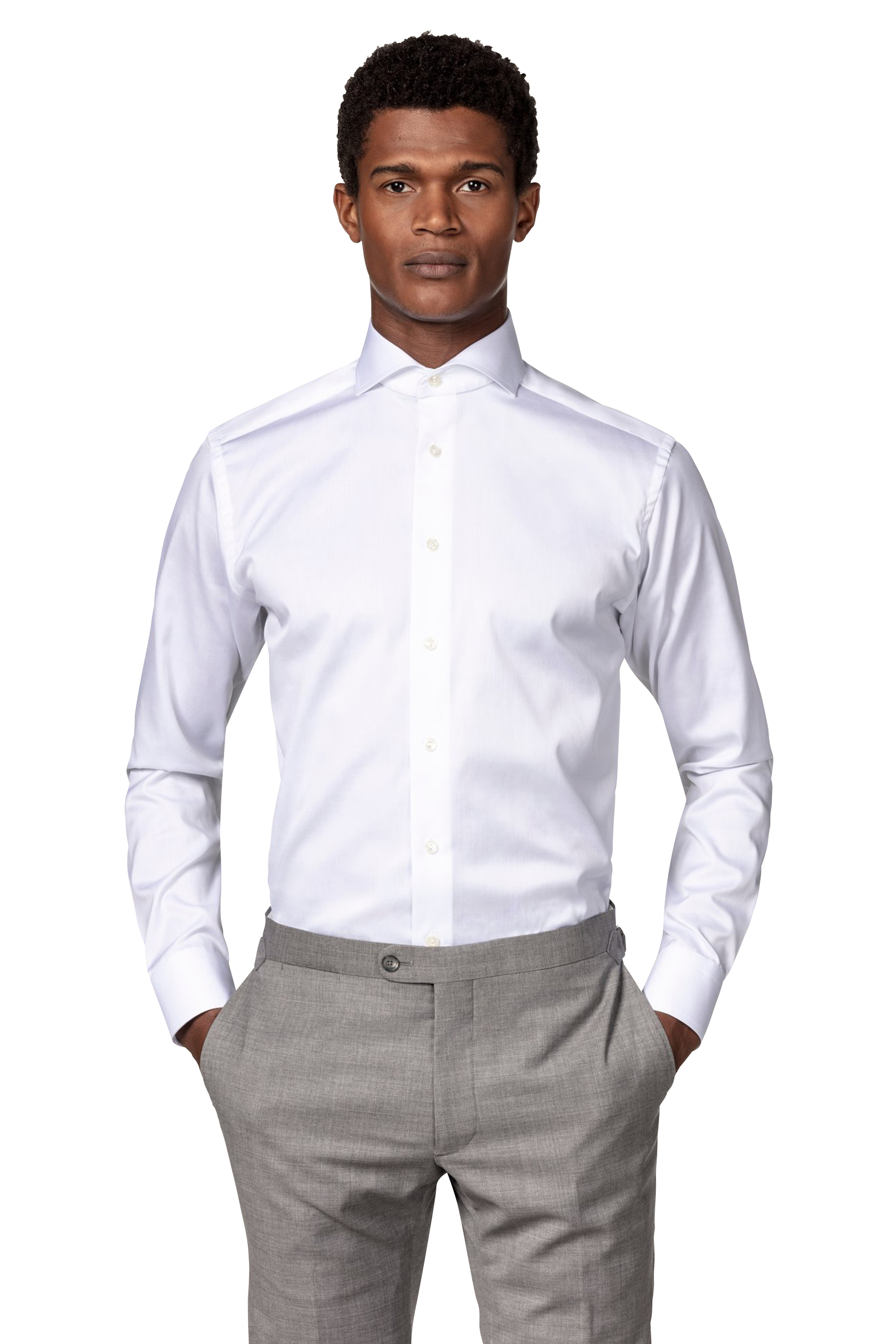 Eton extreme cutaway shirt, $299 from Smith & Caughey's
Menswear can be limited, and if I'm honest, it's the simple colours and shapes that work best if you're wearing a suit. Eton shirts are well cut and good quality, with the extreme cutaway collar playing very well against a wider tie and jacket lapel. I've been told by tailors this style suits men with a narrow or long face as it adds an illusion of width. Shop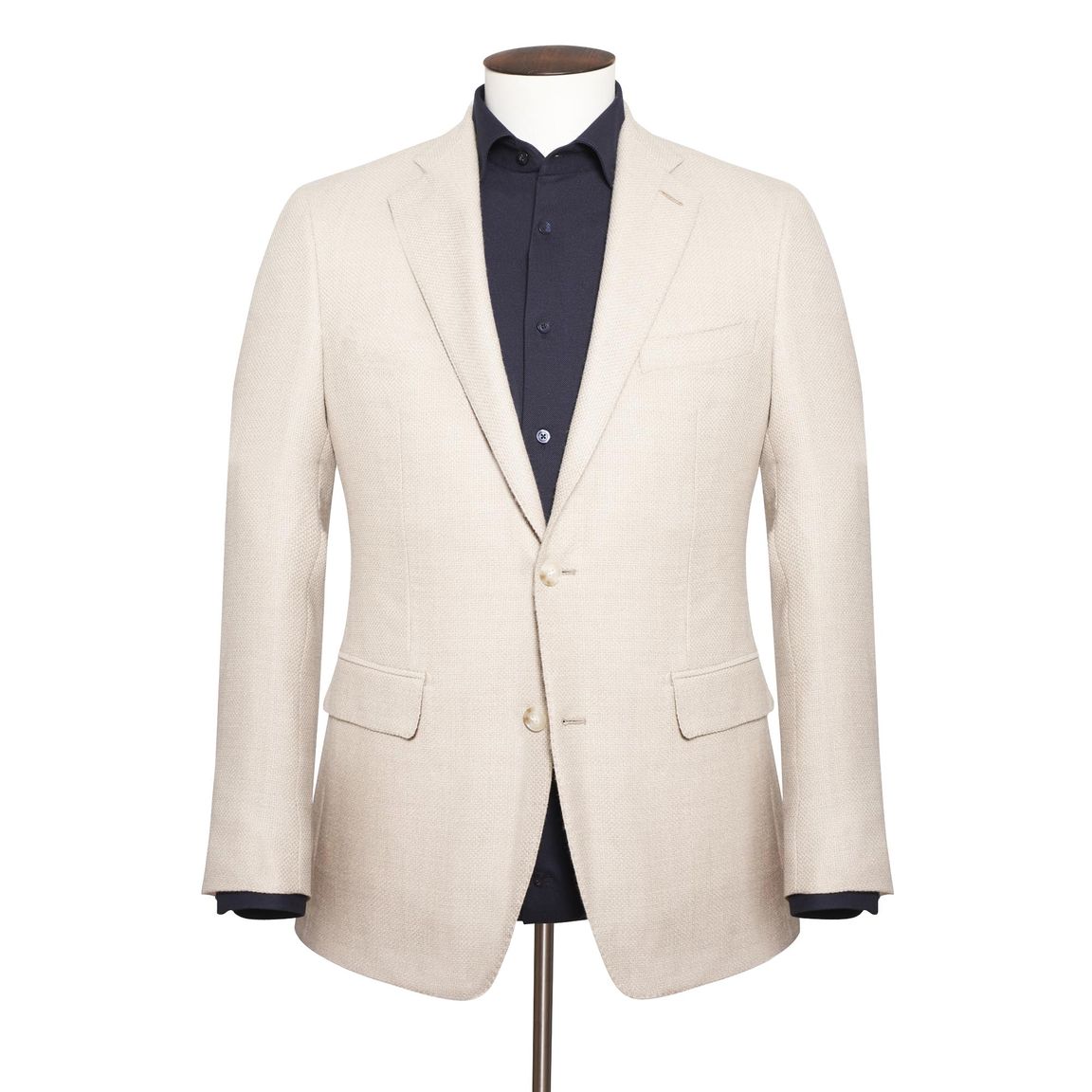 Crane Brothers two-button jacket, from $1695
This is a magical light-coloured blazer from the team at Crane Brothers. Made to last, this classic piece, although a whopping price, would be perfect for a whole range of New Zealand summer events, not just weddings. Dry-clean it after each outing and store it correctly and it will last you for a long time. Shop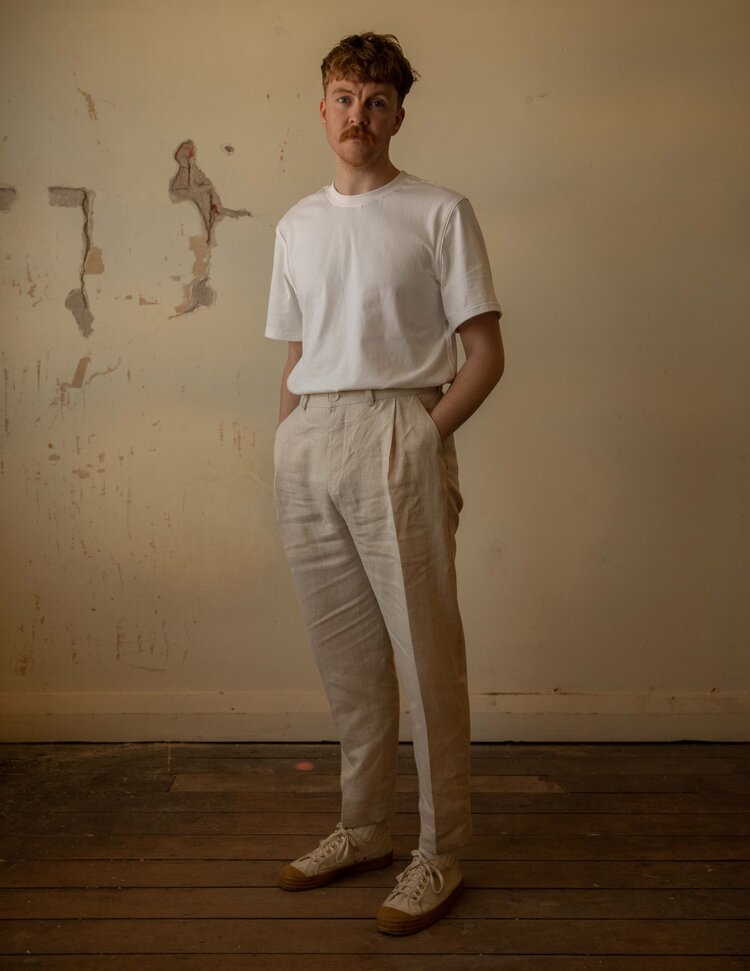 Thom Morison single-pleat linen trousers, $380
Thom Morison is a fairly new kid on the block; he opened his menswear store in Grey Lynn only earlier this year. He produces beautiful quality pieces in shapes that feel current yet nod to the 90s. Pair these front-pleat linen trousers with a relaxed-fit white linen shirt for an ideal garden or beach wedding outfit. Shop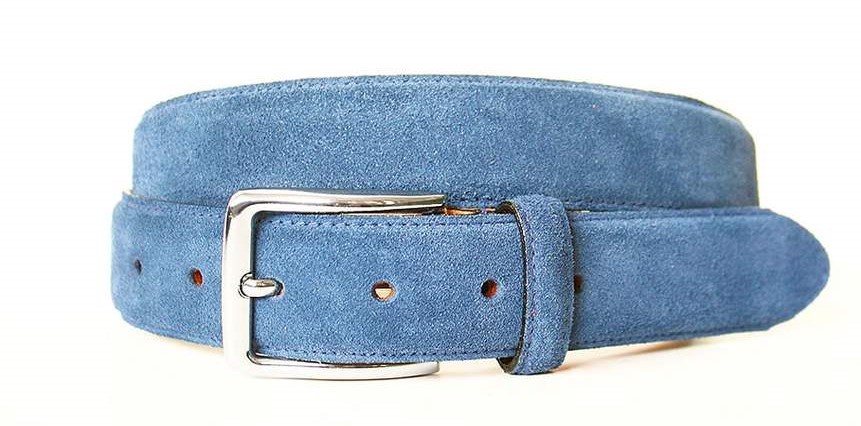 Parisian blue suede belt, $135 from Mandatory
Bring life to a simple suit or jacket-and-pants combination with a touch of flair. These belts are made at Parisian's factory in Auckland and come in a number of colours. For an expert-level ensemble, pair this blue suede belt with a pocket square in a patterned fabric that holds the same blue. Shop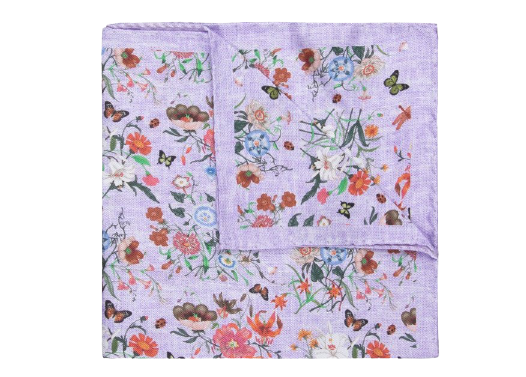 Rembrandt lilac floral pocket square, $59
The devil is in the detail and sometimes the simple addition of a pocket square can be dramatic. Lilac floral paired with an oatmeal linen blazer and white shirt would make for a winning combination. There are many ways to fold a pocket square and lots of information online to guide you, but my favourite is the nonchalance of a simple scrunch and tuck. Shop
Follow Sally-Ann @sallyannmullin