Opel, the German car brand with a lightning bolt for a logo, is embracing the electric future with gusto.
The Opel Corsa is one of the world's biggest-selling cars. Across its six generations, Opel has sold 14 million. Kiwis may remember it as the Holden Barina.
Now that the Stellantis-owned German firm has arrived back in New Zealand, we're able to buy its vehicles again. But Opel, via importer Auto Distributors NZ, is shipping only its most energy-efficient models to the bottom of the world.
This means we get the Opel Corsa-e, rather than the Euro petrol variants.
So, although it is sort of new to us, the Corsa is a well-rounded and mature vehicle that handles well and magically transforms into a moderately hot hatch in sports mode.
The range is above 300km (stated range is 383km) and at $59,990 it is packed with features you expect of a brand trying to build market share. You get $8,625 back from the clean-car rebate, too (or $7,015 if you buy after June 30).
It's fun to drive without being crazy and I'd happily own one.
More polished than rivals
Opel seems to be on to winners, generally. My colleague Brenda Ward loved the bigger Mokka-e, which is on special until the end of May for just $52,740 after the rebate.
If you've been waiting too long for VW to finally deliver its electric cars to this part of the world, or for Toyota to start building them, then the Corsa-e is for you.
It is in the same price bracket as the big-selling BYD Atto 3, but is smaller and probably more polished.
It is definitely more mainstream, with no weird dashboard or guitar strings here.
The Corsa-e is a bit bigger than the cute Fiat 500e reviewed recently, meaning my arms weren't knocking against the passenger.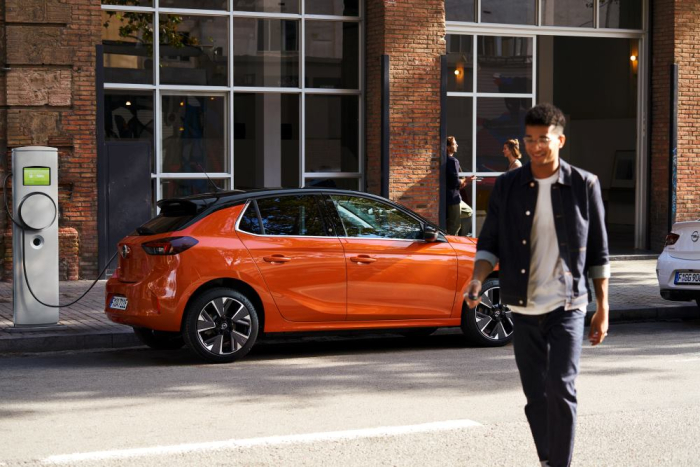 It has a smallish 50kWh battery that provides 100kW of power and 260Nm of torque; 0-100km/h takes 8.1 seconds.
It is, all up, a competent EV at a lower price point than many comparable vehicles. The Corsa-e has enough of everything to satisfy most small-car buyers – boot space, tech, acceleration, adaptive cruise control, semi-autonomous driving, and so on.
As the Opel people said to me, "We think of it as a normal car, but electric."
Heading north
To take it for a decent spin, I drove from Auckland to Northland via State Highway 16 (Kumeū, Helensville, Wellsford, you get the picture). Fun fact: there is not a single ChargeNet station the entire way until you get to Kaiwaka. I did not know that, and I wish I'd left Auckland with more than 50% charge.
Although it's only 98km to Kaiwaka, the number of hills meant the 170km range disappeared very quickly. At Kaiwaka, the car was officially showing a range of zero and my daughter was officially showing an anxiety level of 100.
I could have stopped at Wellsford library, which has a charging station, but the thought of the 300kW super charger at Kaiwaka and the quick battery fill up was enough to make me take the risk.
But, yikes, when I got to Kaiwaka, the charger was not working. A helpful guy on the ChargeNet phoneline rebooted it for me, meaning just a short delay.
These are the vagaries of the electric life, and they're not specific to the Corsa, but it will be great when more charging stations are built.