Preventative health company Edison mines the science of your DNA to give you laser-focused advice on how to avoid illness and live healthier.
Located in a quiet corner of Auckland's Parnell, the firm's boutique clinic is welcoming, with soft music, warm orb lights and friendly staff.
I was in for the baseline Edison Exam, an hour-long session of questions with a blood test, bioscan, and saliva-sample analysis that promised a hefty physical book with pages of personalised healthcare advice tailored to me.
"The Edison Protocol is a personalised, precision health system that focuses on the early detection of health risk factors, the prevention of illness and the optimisation of health and wellness," the company's website reads.
The tests and analysis delve into your brain, heart, hormones, muscles, bones, and all to give an insight into your health at a molecular level – and recommend steps to improve the overall picture.
The idea is that by learning more about your genetic makeup, the health conditions you may be predisposed to and the foods that complement your body, you can live better in the present to avoid ill health in the future.
As I sat in the waiting room, I was already worried that my biological age – a number Edison kindly insists on marking its customers with – would be higher than my actual age.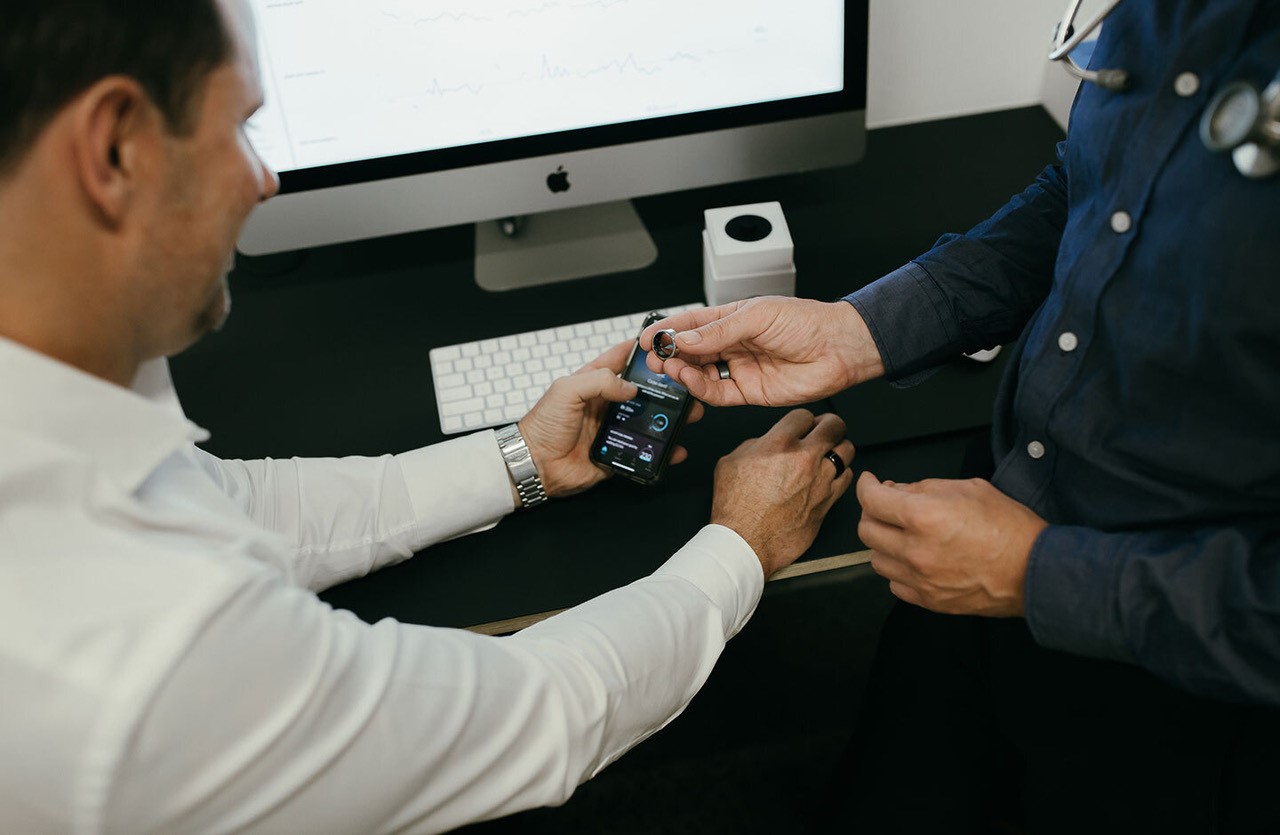 An Edison consultation.
Flying visit
My assigned doctor was an affable guy who made me feel at ease with the process. He reviewed the medical and lifestyle questionnaires I had filled out before my session and then attempted to take a blood sample.
Queasy as I am with needles, this was a somewhat testing experience, but the staff were quite professional.
A little shaky, I then disrobed to my underwear alone in a private room where I operated a bioscan machine that spat out a full 3D rendering of my body and its various statistics. It wasn't clear what room I should go to after this, but this was the only point in my visit where things weren't well explained to me (luckily, I remembered to get dressed, despite my shakiness).
After a salvia sample, my 45-minute exam was up.
The company's CEO, Jay Harrison, told me he thinks of Edison as a partner to GPs rather than as a replacement. If you think you already pay too much to see your regular doctor, you will have to adjust how you approach Edison's services.
It splits its offering into three pieces: Edison Exam (a 45-minute exam with a later 60-minute consultation), Edison Protocol (the resulting 32-page health plan), and Edison Care Premium.
I trialled the exam and protocol, which when bought together cost $4980. I also received a 79-page genomics analysis, a seven-day food plan, and other supporting materials.
If you decide to stay on as a client beyond the first session, you can buy into the Edison Care Premium plan for a yearly cost of $3990. It promises on-demand access to your team, quarterly testing to track progress with subsequent reviews, access to an online health portal, annual cardiac and respiratory checks, and more.
Edison has also partnered with Oura, a company that produces a sensor ring that keeps track of your activity and sleep patterns; for $500-900 you can buy one so you can integrate sleep data into your health reports.
The clinic also offers auxiliary services such as $500 Vitamin C intravenous hook-ups, which I did not fancy.
As I was just in it for the standard Exam + Protocol package, I received a follow-up session with the doctor to go over my results. This is usually done in person and you are given a printed bound version of your health report, but because of various covid restrictions, mine was a Zoom/PDF combo.
Data mining
The main headline? My biogenic age was calculated as two years and one month older than my chronological age. That stung.
"Your Biogenic Age is a proprietary algorithmic calculation developed by Edison. It is derived from a number of biological and biochemical variables together with your Heart Age calculation," the report explained.
The results also suggested abnormal blood-pressure metrics (potentially down to my unshakeable fear of blood tests) and told me I am genetically susceptible to diabetes and obesity. Sweet as.
Joking aside, such advice could prove invaluable to someone in worse shape than I am, or indeed could uncover an underlying health issue otherwise undetected if you are not yet symptomatic.
The insights are impressively granular, but overwhelming to ingest in one go. To get the full benefit and to understand how to properly action the results, I feel I'd need repeat visits and ongoing advice.
Seeing progress, much like with a regular gym routine, requires you to adjust your lifestyle according to Edison's advice. My food plan recommended I switch from my standard Vogel's or cereal breakfast to things like grain-free coconut almond porridge or green egg scramble and high-fibre seed loaf, though full recipes were provided, as was a shopping list for restocking my pantry.
My health report also cross-referenced medical findings with my answers on sleep, stress, anxiety, depression, and happiness and related them to my personal neurocognition. It is fascinating stuff.
Depending on your age and lifestyle, or perhaps thanks to mere curiosity, Edison might be for you, though it will require an annual investment into its Care Plan to wring the most from the deep scientific insights and to track potential progress.
Personally, the experience encouraged me to instead pay for a personal trainer to address my health issues.
It might require a considerably more drastic change in lifestyle to keep on track with the changes Edison could recommend you make.