Hotel Fitzroy is a grande dame of a place, which stands elegantly on the border of the heritage Auckland suburbs of Grey Lynn and Ponsonby. The two-storey villa, recently refurbished by Mandala Design, is the first of Fable Hotels and Resorts' planned five-star boutique hotels; a second will open next month in Dunedin.
Checking in is a thoroughly pleasant experience – you're shown to the "welcome room", where you recline into a plush, oversized Moooi chair and sip mānuka, lemongrass and ginger tea before being handed a stylish wooden key and shown to your room by one of the impeccably mannered staff.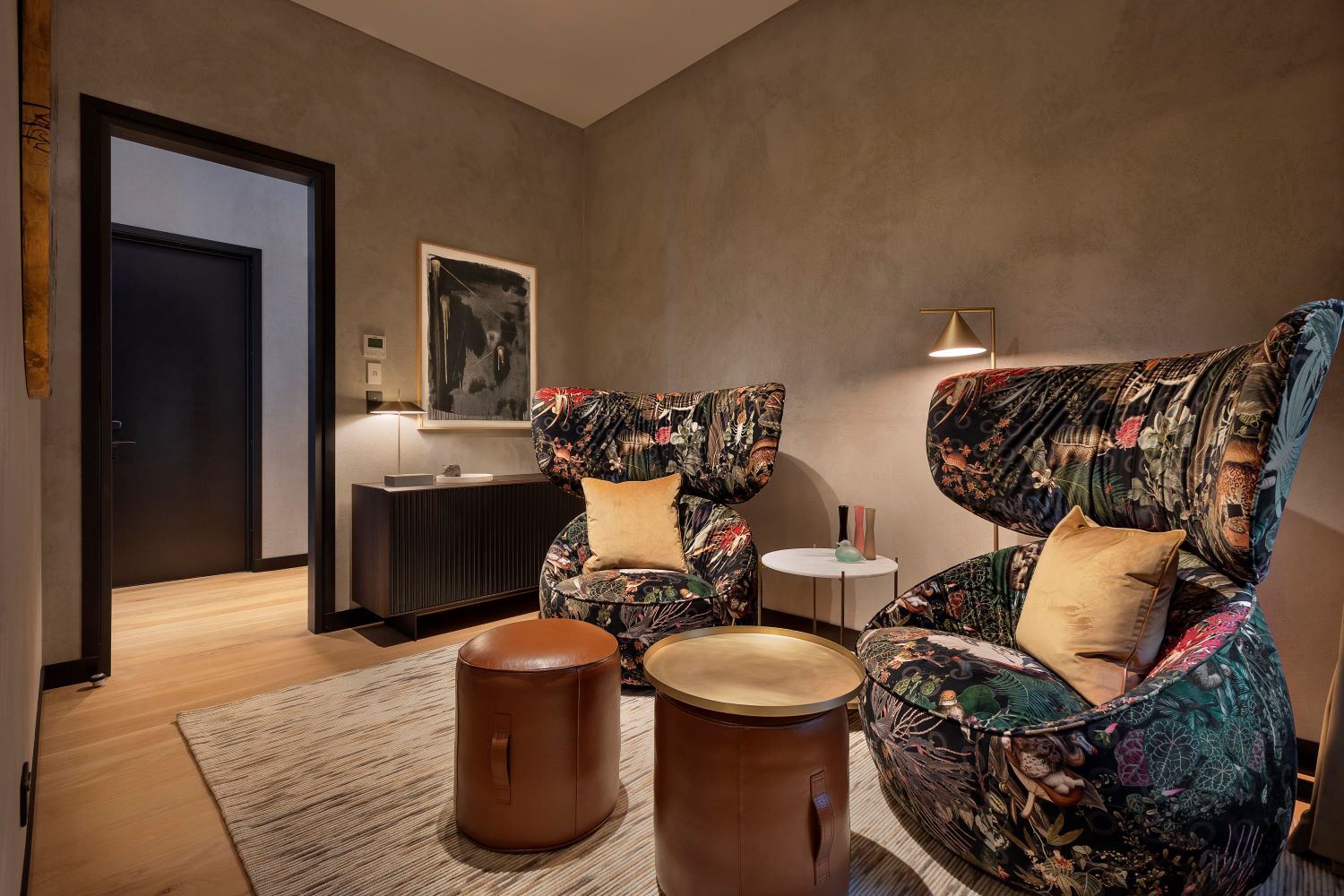 Room with a view
The villa boasts six rooms, with an additional four housed in an architecturally designed, black-slatted annexe adjoining the back of the house. BusinessDesk was given the Keller Suite – named in honour of renowned American physician, feminist and prohibitionist Dr Florence Keller, who lived in the area from 1908 to 1919.
To be fair, it is less of a suite than a room with an en suite, but it's a beautiful room, a tad on the compact side, but tastefully decorated in soft neutrals, crisp whites and inky blacks. Textured walls and luxurious rugs and throws complete the picture. The room also has that rare find – windows that open and from which you can admire the view across the pretty Grey Lynn skyline. There is also, of course, a high-tech system for those who prefer air-conditioning.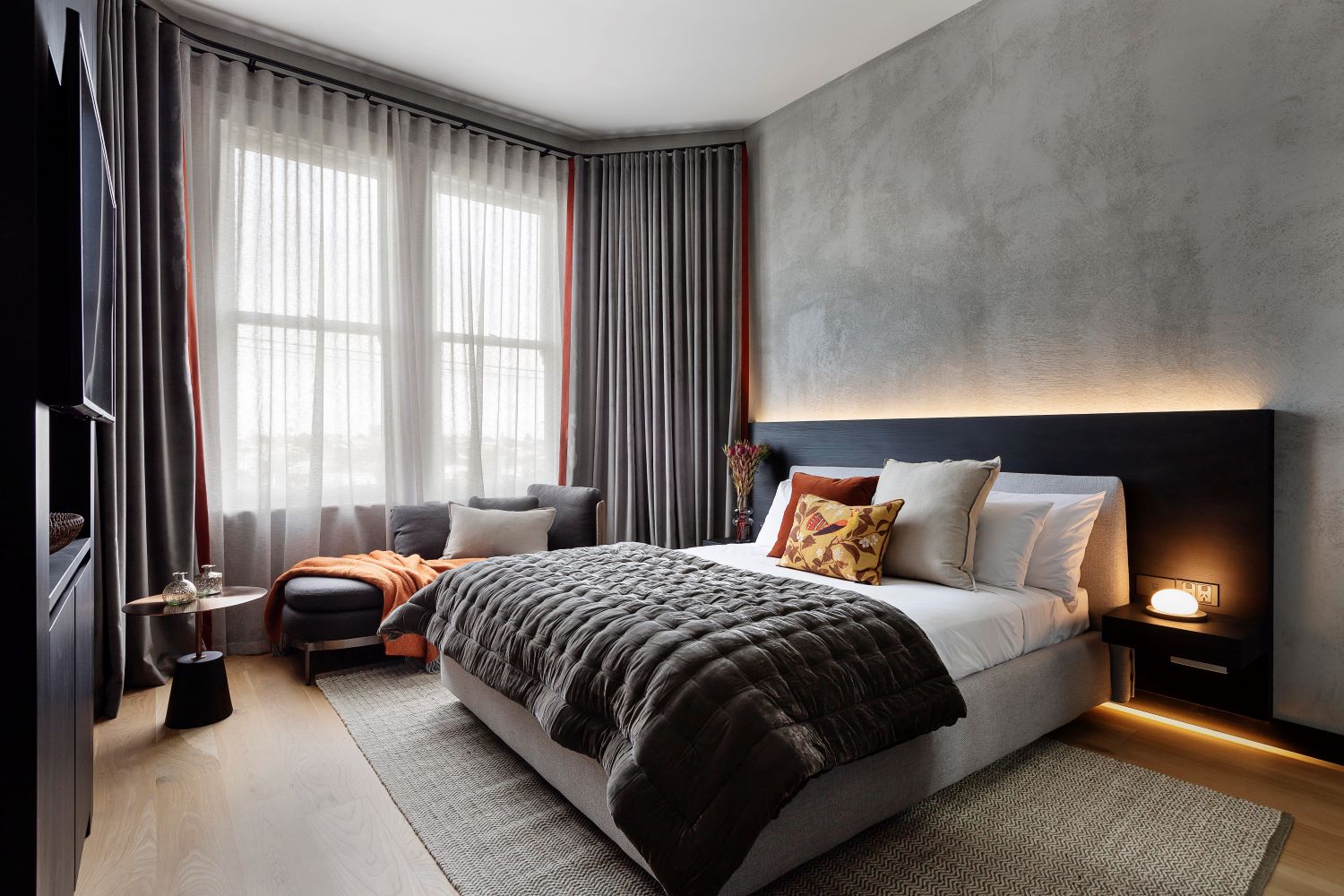 All the modern kit is on hand, including a tablet compendium from which you can call or text any requests to the concierge or order from the 24-hour room-service menu. There's a coffee machine, wifi, TV and complimentary mini bar replete with all manner of drinks and snacks.
The service here is good and there are some nice touches, including the turndown service – comfy slippers are placed by the bed and a tray with mugs and T2 Sleep Tight tea is set on the side table, and the heated floor is turned on in the bathroom.
As befitting a hotel of this design pedigree, the bathroom is understated and contemporary, with sleek grey tiling and brass light fittings. Again, it's a little on the compact side, but the shower is spacious, with galvanising water pressure and a lofty rain attachment. Toiletries are courtesy of Marihi Aotearoa and there are soft, thick Christy towels to wrap yourself in. Oh, and there's a Dyson hairdryer in each room – be warned, this will ruin you for every other hairdryer.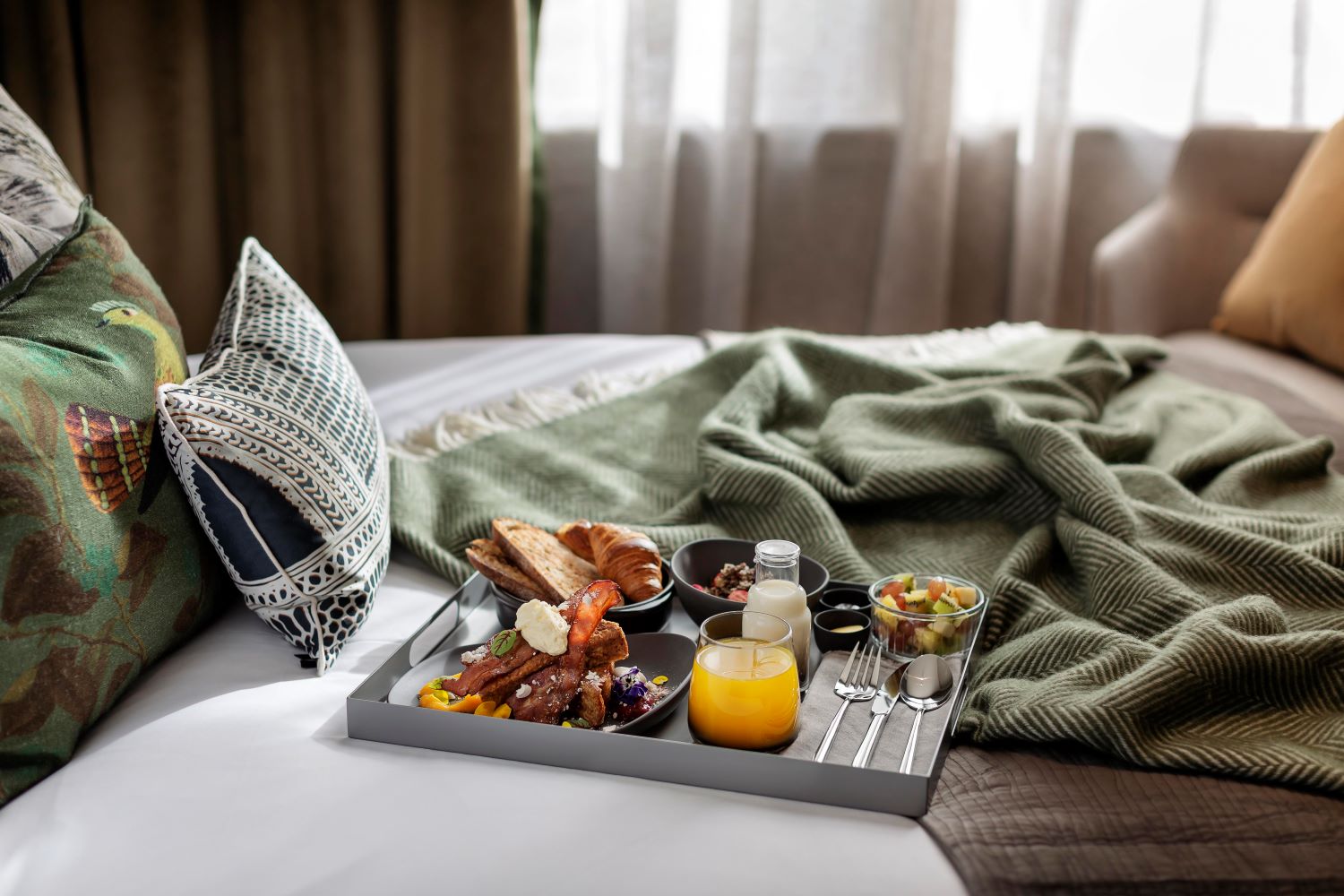 Drinking and dining
The in-room breakfast menu is small but well crafted by award-winning group executive chef Jinu Abraham and includes continental and cooked options, including petit pancakes and rosemary mushrooms.
Hotel Fitzroy doesn't do seated dining, but when you're only a four-minute walk from Auckland's Ponsonby Road restaurant hub, it would be sheer folly. Breakfast, room service and hors d'oeuvres are prepared in an onsite food truck kitchen parked discreetly out the back.
Before you head out for dinner, put aside some time to meet in the library for the complimentary daily five o'clock drinks and hors d'oeuvres with your fellow guests. It's a good time. There's a well-stocked wine fridge, or you can pour yourself a snifter of whisky from the sophisticated drinks trolley.
43 Richmond Road, Grey Lynn, Auckland.