If you take the scenic route along State Highway 6 from Nelson, pass through the charming town of Murchison and take a left on to State Highway 65, you'll happen upon Lasse and Cristina Holopainen's Maruia River Retreat.
This is a place of low expectation – not in terms of the quality, which is stellar, but of what is required of its guests, which is as much or as little as you can muster. There's no judgement here.
The Holopainens have turned what was once a fishing lodge into a luxury retreat – the result being at once high-end and refreshingly down to earth. The retreat sits along a section of riverbank and is sheltered by mountains on the east and west sides. This is lush, verdant land where the West Coast flora and fauna are proudly on show.
It's the place to come if you'd like a few days to ground yourself in some of New Zealand's most beautiful and peaceful surrounds without forfeiting luxury. The lodge has been mindfully done; the retreat is semi-self-sufficient and designed to leave only light footprints upon its earth.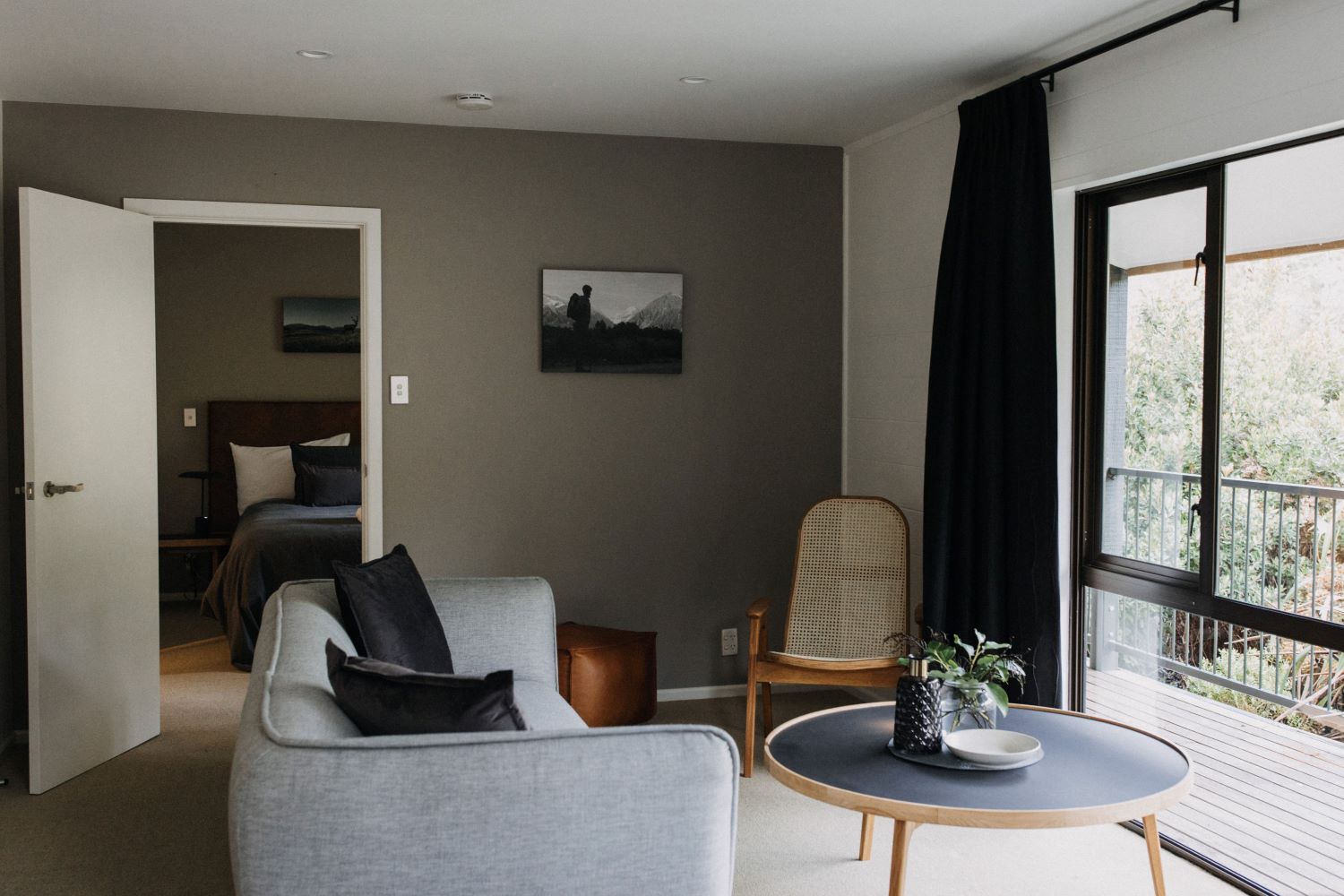 Room with a view
There are seven villas on site. BusinessDesk stayed in the Master Suite, a low-slung cabin which sits beside a babbling brook. The suite is relaxing and private and has a full-length deck from which you can drink in the uninterrupted view of the Maruia River.
Keeping the location front of mind, the decor is a nod to the local landscape and uses a colour slate of ochre, stone and soft greys. There is a reading chair for curling up with a good book and a long sofa for lazing. There are no televisions, but really, in this place it would be bordering on a criminal offence to spend your time in front of a screen. The suite is equipped with a kitchenette, and a marble-tiled bathroom featuring agreeable his-and-hers basins, plus the pièce de résistance – a large, many-jetted spa jacuzzi.
The bedroom is spacious and comfortable and there is a separate dressing room. Lasse and Cristina have provided some thoughtful touches, including fresh fruit on arrival and two pocket books for guests to use during their stay – A Mini Guide to the Identification of New Zealand's Land Birds, so you can have a crack at identifying the myriad species that flit about outside, and a guide to native trees.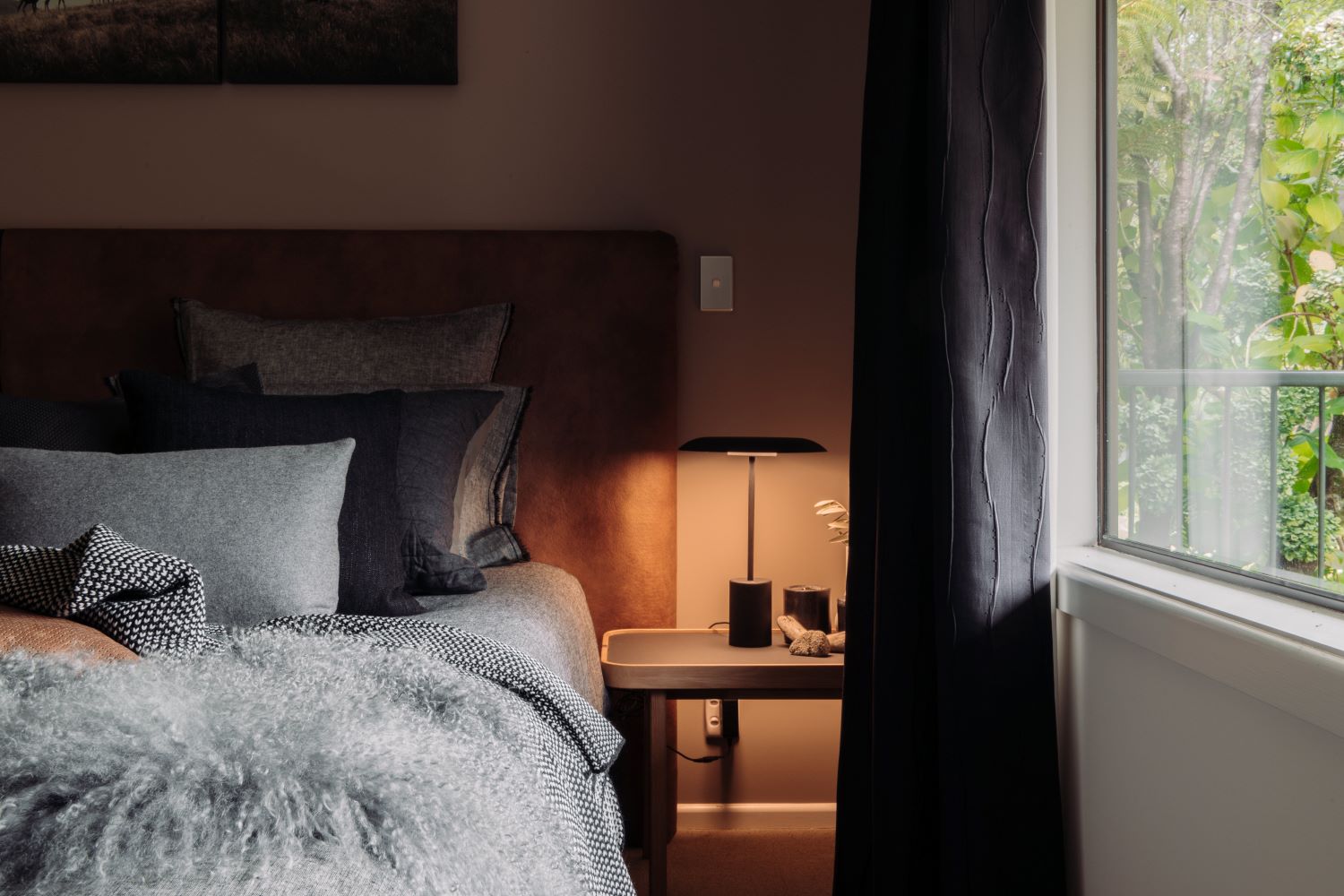 Dining and drinking
Before you dine, you must partake in the daily 5.30pm drinks in the main lodge – a West Coast Little Biddy gin and tonic is recommended, as is some lively and interesting conversation with the hosts, who make everyone feel so relaxed and welcome it's like popping over to a good friend's place for dinner.
The food here is excellent – menus are based on what is fresh and locally available, and much of it comes from the on-site kitchen gardens.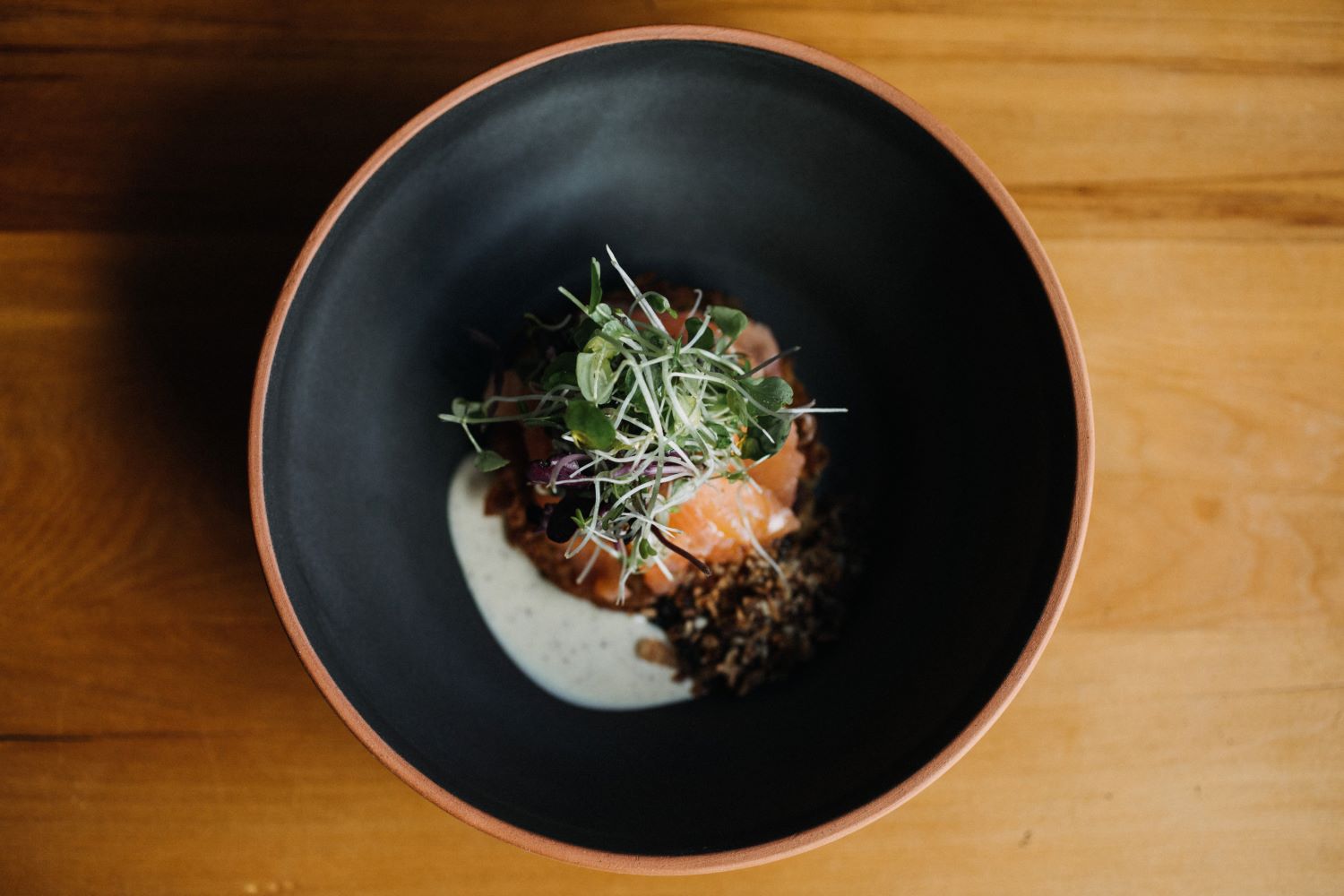 Do try the spring water – it is sourced from streams on the property, before being thoroughly filtered for drinking – and, boy, does it knock the city stuff into a cocked hat.
Breakfast is a feast of warm-from-the-oven sourdough bread, honeycomb, fresh fruit, frittata, cooked options, juices, and good, strong coffee and tea. Packed lunches are also provided if you're making the drive back to Nelson or Christchurch. It's the little things…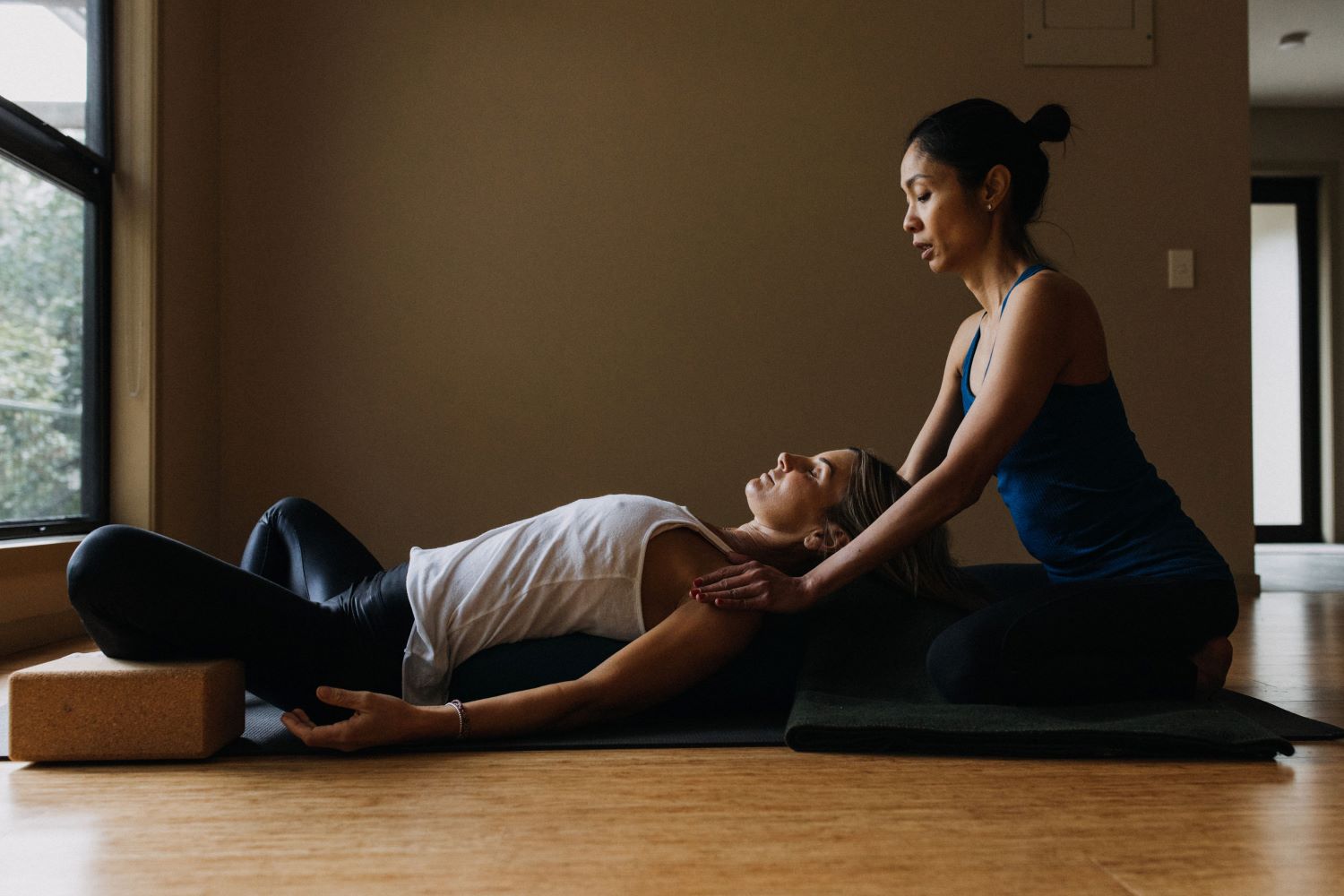 The good life
Set among 200 hectares of farmland and ancient beech forest, everything at Maruia River Retreat seems to be in abundance, including time. There's a daily schedule of activities posted in the main lodge, which includes a morning yoga class; a soak in the stoked hot tub set among the trees; an infra-red chroma sauna, or the opportunity to take the country air on a guided nature walk where you'll discover an excellent fly-fishing spot and the best river swimming hole around. You can also book massage and beauty treatments, or, for the adventurous, there is a Buller Gorge rafting excursion or heli-tours to be had.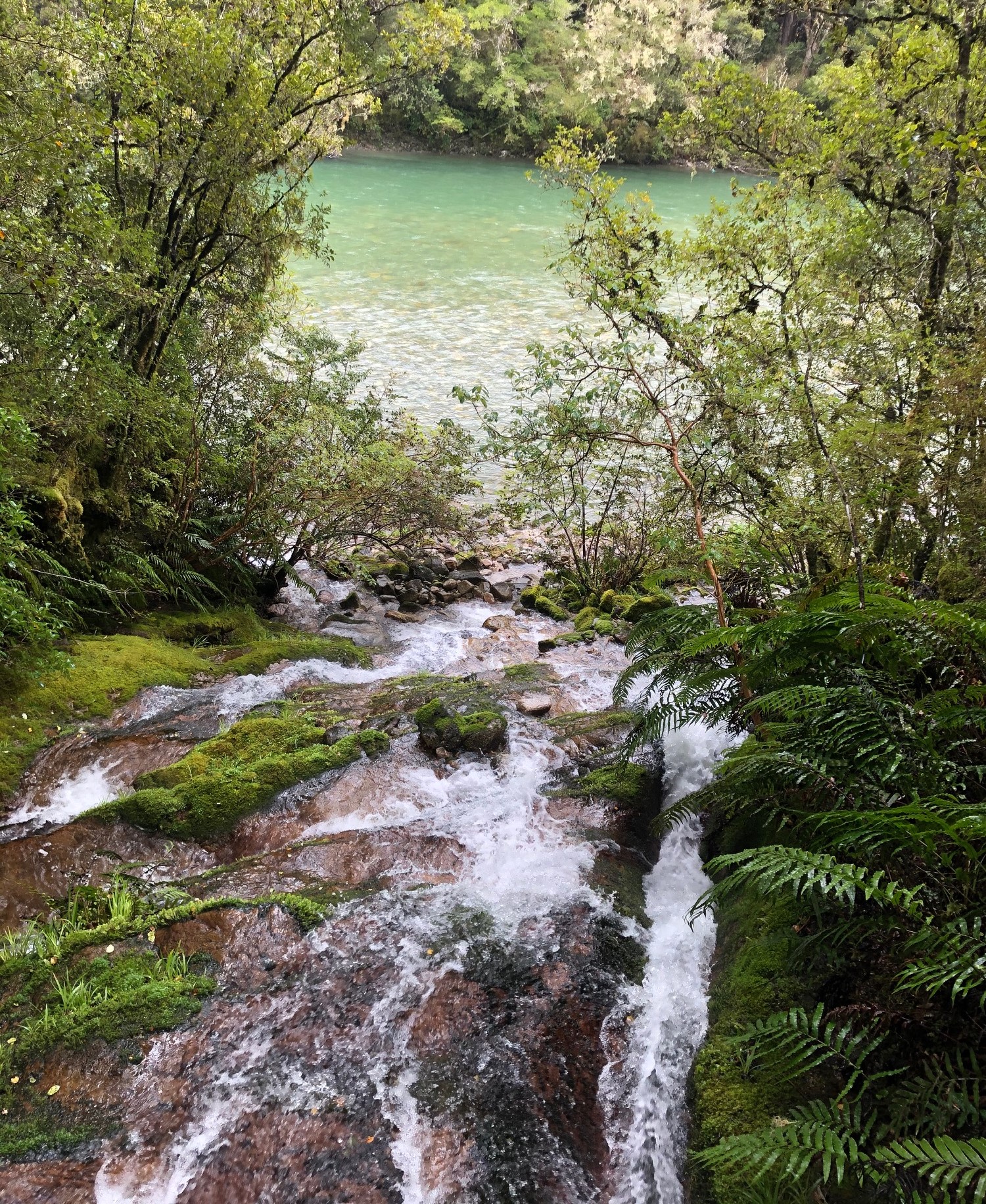 If exploring some of the South Island is on the agenda, Nelson, Blenheim, Kaikōura, Christchurch and Hanmer Springs are an easy two to three hours' drive away. But then again, you could just sit on your deck and contemplate life. And that's absolutely fine.