This article has been updated and republished
In the last quarter of 2020, the MG ZS EV outsold its nearest competitor by 50 percent — and it is only just getting going. In fact, a quarter of all electric vehicles sold in New Zealand in the final quarter of last year were MG ZS EVs.
With a Government EV subsidy, you'll pay just $40,365, plus on road costs. That is a stunningly good deal.
Chinese-owned MG has priced the ZS EV to be significantly cheaper than its rival the Nissan Leaf with the aim of taking both new and near-new import sales from the Japanese EV.
With just 13 dealers and even fewer staff in New Zealand, MG sold 1199 cars from January to November – including 252 in November alone. They have momentum and are now bigger than the likes of Land Rover, Skoda, SsangYong, Lexus and Jeep. And they are nipping at the heels of Audi and BMW.
As a smallish SUV, the ZS EV is more versatile than the Leaf and has a bigger battery, too. I found it to be a really great city car but hard work on the open road. At speed, the ride is jarringly bouncy, and after one of the rear seat belts jammed closed, I couldn't take a kid in that seat.
The touch-screen is not particularly responsive and was bewildering until I realised that what I thought was the on/off button for the radio is really the home button for the touch screen. Turn left or right for radio volume; press to return the touch screen to home.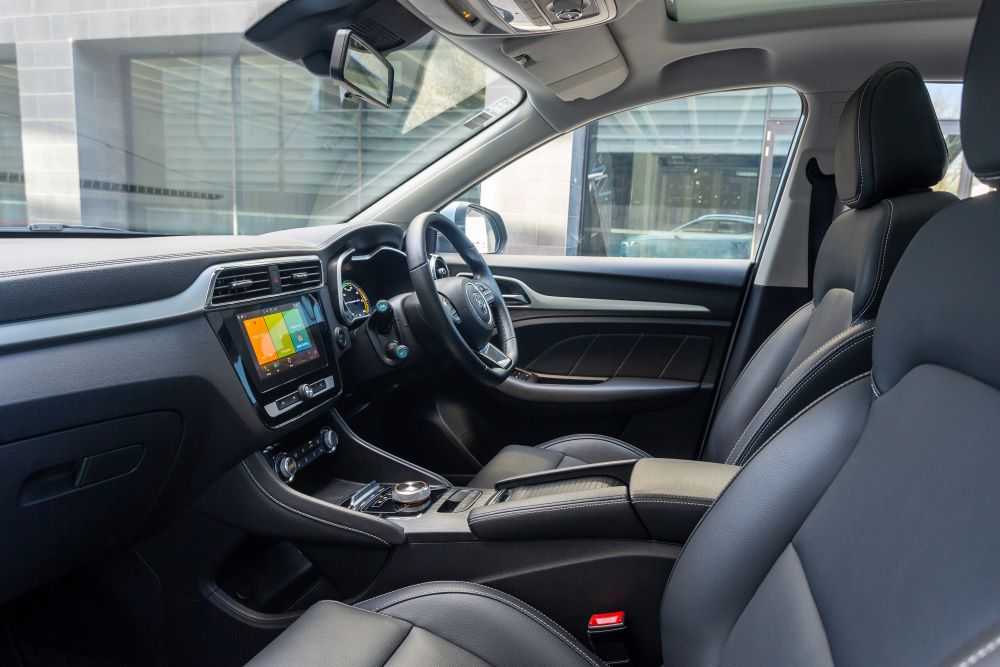 With a range of 260km, the car should happily get us north from Auckland to our property in Paparoa, but we have to stop at Kaiwaka (121km) to refuel. Charged to 80 percent, the car makes it over to Paparoa fine, but a quick trip around the district (no more than 10km) and I'm told it has just 80km range left in it.
The only charging station nearby is a North Power one at the excellent Kauri Museum in Matakohe, but someone has removed the charging cable from the box and so it is useless to me.
I could charge the car at home, but we're off-grid and don't have enough solar power to make it worth trying. Even then, plugging an EV into a standard wall socket is really an emergency measure – it can take literally days to charge.
I do make it back to Kaiwaka and a pleasant enough 40 minutes is spent giving the car enough charge to get back to Auckland, with capacity to spare for inner-city chores.
And it is in town where the ZS EV comes into its own. Zippy electric-powered acceleration and vastly improved range mean I start to like this car much more.
Safety features are bundled under the name MG Pilot and include automatic emergency braking, rear cross-traffic alert, lane keep assistance and adaptive cruise control so you don't go above the speed limit.
What's really clear is the difference between the expensive Mercedes EQC or Audi e-tron and the cheaper end of the market. But that is the same for all cars. The Germans are very good at making expensive autos.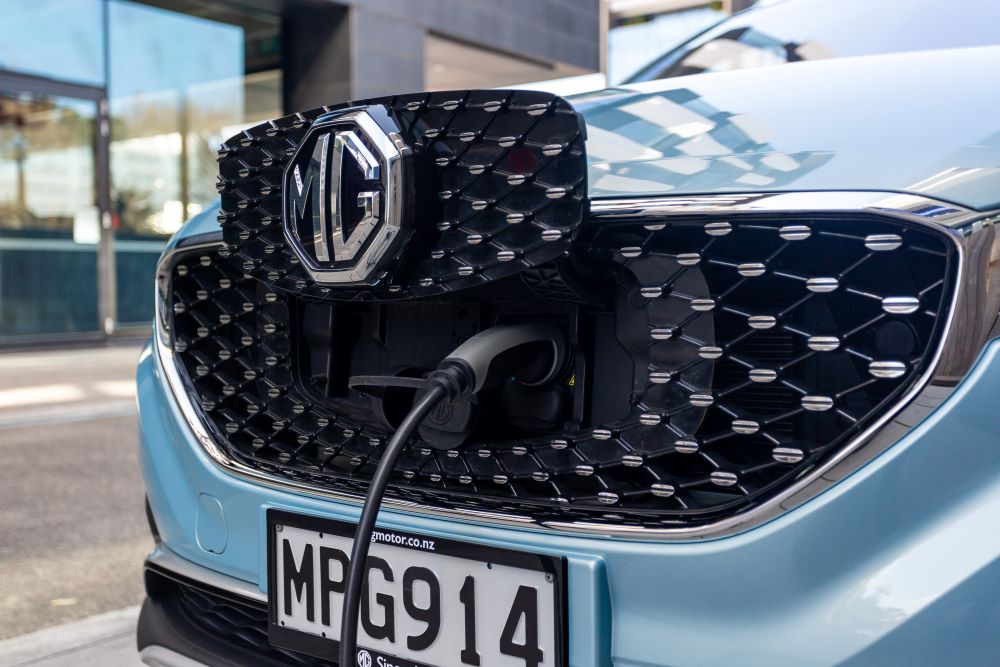 The ZS EV has a 44.5kWh battery with a range of 260km and sells for $48,990 plus on-road costs. Once you get the Government subsidy, that price is $40,365. The battery has an eight-year, 160,000km warranty and the car itself a five-year limited-kilometre warranty. The motor generates a miserly 105kW and an acceptable 353Nm of torque. It takes 8.3 seconds to hit 100 km/h.
Nissan's Leaf is $61,990 ($53,365 after subsidy) plus on-road costs with a 40kWh battery that will do 270km. On paper, the ZS EV is a better vehicle. It is also bigger and an SUV.
A Tesla Model 3 Standard Range Plus can do 490km using its 50kWh battery, and will cost you $69,990 ($61,365 after subsidy) including on-road costs. It is a LOT more car for around $20,000, but that is significantly missing the point.
MG is going to use the technical skills and massive scale of its Chinese parent to push mass uptake of electric vehicles at a great price point for the specifications of the vehicles. I think MG is going to be unstoppable in years to come.
Its Chinese parent, the state-owned SAIC, sold 320,000 electric or hybrid vehicles in 2020, out of the 2.6 million vehicles it sold in total.
At launch, in the last quarter of 2020, 60 ZS EVs were registered. That's compared with 41 Hyundai Konas, 21 Nissan Leafs, 16 Tesla Model 3s and 35 Audi e-trons.
SAIC/MG also has another electric car on offer to media in New Zealand but I am not allowed to test-drive it if I compare it to the ZS EV, so I decline. But the Roewe Marvel X is SAIC's answer to the Tesla Model X and can get to 100km/h in under four seconds. Stuff.co.nz described the Marvel X as effortlessly destroying the Tesla in terms of comfort and sheer quality.
Those sorts of production values will filter down to the ZS EV in subsequent models and I'm predicting the ZS EV will remain New Zealand's top-selling electric new vehicle for years to come unless Volkswagen gets really competitive on price with its upcoming Tesla competitor, the ID.3.
This story was updated to reflect pricing under the EV subsidy scheme.