Lockdown gave us grey hair and made going to the hairdresser impossible – but there's a silver lining to all this. Suddenly, silver hair is not just practical, it's powerfully chic.
If there's an Olympics for hair, it's silver, not gold, that's winning the style race now. Take Christine Lagarde, president of the European Central Bank. At 64, she's so fiercely stylish you can Google "how to dress like Christine Lagarde" and pages of articles pop up.
Equally on the money is Sarah Harris, 44, the silver-haired deputy editor of British Vogue. She started going grey at age 16 and airily says, "I never hated it enough to do anything about it." In New Zealand, there's even a model agency devoted to silver-haired stunners, Silverfox MGMT Group.
In fairness, silver hair has been simmering for a few years. In 2018, searches for "going grey" increased 879% on social media platform Pinterest. A year later, L'Oréal Paris – the biggest hair-colour company in the world – announced silver as the hair colour of 2019. "Silver symbolises charisma, ethereal energy, power, focus, and it is beyond chic," is how the press release put it.
Then came covid, and suddenly silver was not just a fashion shade for edgy insiders, it was everywhere.
Partly it's practical – lockdown made it hard to get to the hairdresser to touch up grey roots. But it's also perception, because if covid's given us anything good, it's a new appreciation of authenticity. Over-the-top Kardashian style looks bad taste now, like fake fashion news. We want something real.
Writer, actor and broadcaster Jaquie Brown, 44, (pictured above) looks fantastic with her naturally silver hair. Yet she spent decades covering it up. "I started going grey at age 15. I dyed my hair dark. But I'd see regrowth in a couple of days. I used to dream about running away to another country where nobody knew me. I could shave my head and start over! So, a few years ago, I did that: I shaved all my hair off to raise money for the Cancer Society."
Brown's hair grew back shimmering silver. "I worried it would make me look older or unattractive, but it matches my complexion better than being dark.
"It's a massive weight that's been lifted off my shoulders. I'm not having to live a hair lie. I feel so much happier like this, as superficial as it might seem. My hair is symbolic of being true to myself."
Silver-hair models were once exclusively used in banking or real-estate ads, to signal experience and wealth, but now they're booked for everything from lingerie to luxury hotels. "The mature consumer outspends the millennials in almost every category – so for brands it's no-brainer now," explains Rebecca Swaney, managing director of Silverfox, which represents models over 30 years old.
Silver-haired models on the books include Amanda Bransgrove, Fiona Schnuriger and Gayleen Hamilton, who all walked the runways in New Zealand Fashion Week 2019.
From left: Rebecca Swaney, Gaylene Hamilton, Rewa Harker, Amanda Bransgrove. Photo by James Yang
As well as modelling, Hamilton is a senior merchandiser for multi-brand fashion retailer Superette, which sets fashion trends online and in five stores around New Zealand. So her personal style leans towards edgy silhouettes and ankle boots.
Clearly, she's brave about trying new looks – but she didn't find it easy to go silver. "I was colouring my hair every third week and I'd had enough of it. But it was pretty daunting because I had no idea how grey I was – plus, I was always known for my beautiful long dark hair. But silver hair is not just a fashion colour now. You're making a statement. 'I am silver and proud of it.'"
You can argue men have it easier going grey – as proof, step forward Brian Bowler, who's 1.9m tall and a model with Silverfox. He says, "I didn't really decide to go grey. It just happened. I grew a beard in later years – and it was grey as! I looked like Ernest Hemingway.
"But I believe silver-fox men have become more mainstream and perhaps accepted as something to aspire to. For men, we tend to grow into becoming who we truly are as we mature… so there's a definite market and attraction to being a silver fox."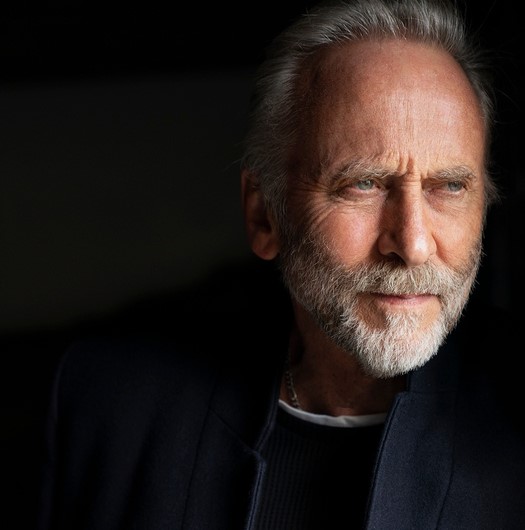 Brian Bowler. Photo by James Yang
But it can take mental adjustment. Movie star Keanu Reeves sent the internet into meltdown late last year when he stepped out with his first official girlfriend in decades, visual artist Alexandra Grant, 47. Grant's personal style is a slightly gothic take on minimalist and her silver hair only makes her look more cool. Yet at age 56 – and despite his greying beard – Reeves is still colouring his hair black. What gives, dude?
Maybe he needs to chat with Chris Vovan, the creative director at Crane Brothers, makers of bespoke suits and accessories for men. "You have to think of your hair colour as an integral component of your overall style," he explains. "For example, to mirror my softer colouring, my wardrobe has become more encompassing of earth tones and softer monochromes. I've softened my colour palette and broadened my approach to combining textures, patterns and scales of patterns."
As befits a man who notices the stitch length on a suit lapel, Vovan is a stickler for grooming. "My advice is to seek out a great hairdresser or barber who understands how best to style your grey hair – a good haircut is a priority for silver hair."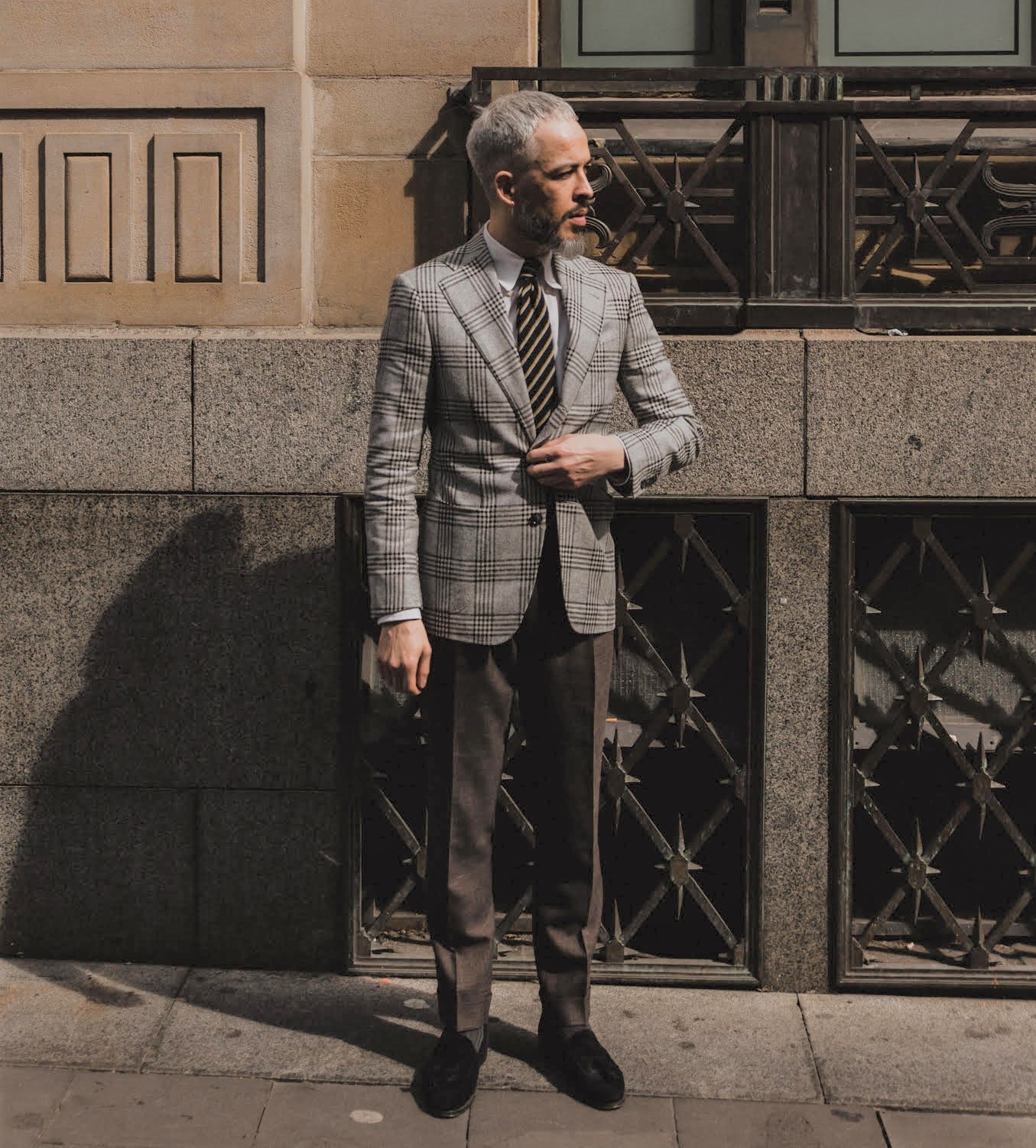 Chris Vovan
As well as a haircut, your stylist can make your move to grey more graceful by blending away obvious regrowth. Mathias Te Moananui is colour director of Wellington's Buoy Salon and a former L'Oréal NZ Hairdresser of the Year. He says that lockdown "forced us to reconsider our lives, including our hair. Many of my clients realised that while they were desperate to get their hair done, it wasn't the grey they didn't like – it was the regrowth."
To fix this, a colourist can strategically place highlights and lowlights to blur this regrowth and flatter your face shape. "Lightening your hair is essential when you're moving into your natural grey – so highlights and balayage are great options. And sometimes I use a semi-permanent colour on regrowth. It blends the grey rather than covers it."
Te Moananui adds that silver hair looks best when it's shiny. "Home haircare is the most important part of keeping this shine, as naturally grey hair can go brassy in time."
Fiona Schnuriger thinks covid has been a hair blessing, in a way. "Covid has put health and wellbeing front and centre. Now, the idea of putting chemicals on your scalp every few weeks is being challenged. And it's incredibly powerful to be authentic, to say, 'I'm interested in beauty and fashion and I also value my self-worth, and my silver hair'. It says I am unique."
Jaquie Brown agrees, "We're all craving authenticity now. We all crave the opportunity to show up as we really are. If that means you come out as grey, or tell the world you love the music of Michael Bublé, embrace it."