A lot of management training is focused on effective speaking: how to make yourself heard; how to speak like you're giving a TED talk; how to unleash the power of storytelling.
There are very few online tutorials, however, about how to just shut up and listen. But it's important: get it right and your silence will make you look like a taciturn sage; get it wrong and people will assume you don't have an idea in your head.
If you're not just in the meeting to impress everyone with your verbal virtuosity, it's worth working out how to make best use of that listening time. There's more to it than sitting still and zipping it.
BusinessDesk asked five prominent New Zealanders who are involved in countless meetings every month about the skills needed to be a good listener.
When she was appointed to the Beehive, the Prime Minister's conspicuously eloquent Chief Science Advisor, Juliet Gerrard, set up a series of meetings that were about listening to people. In particular, she wanted to hear what scientists had to say about where research evidence would be most effectively deployed in government policy.
Because many members of the scientific community tend to the reserved end of sociability, she gave them Post-It notes to write their suggestions on, effectively making sure everyone got heard.
"I got biscuit tins full of Post-Its," recalls Gerrard, who had six meetings scheduled on the day we spoke. "I stuck them all on the wall and grouped them, and it gave us around a dozen areas where there were lots of interest, and I took those to the PM in our first meeting."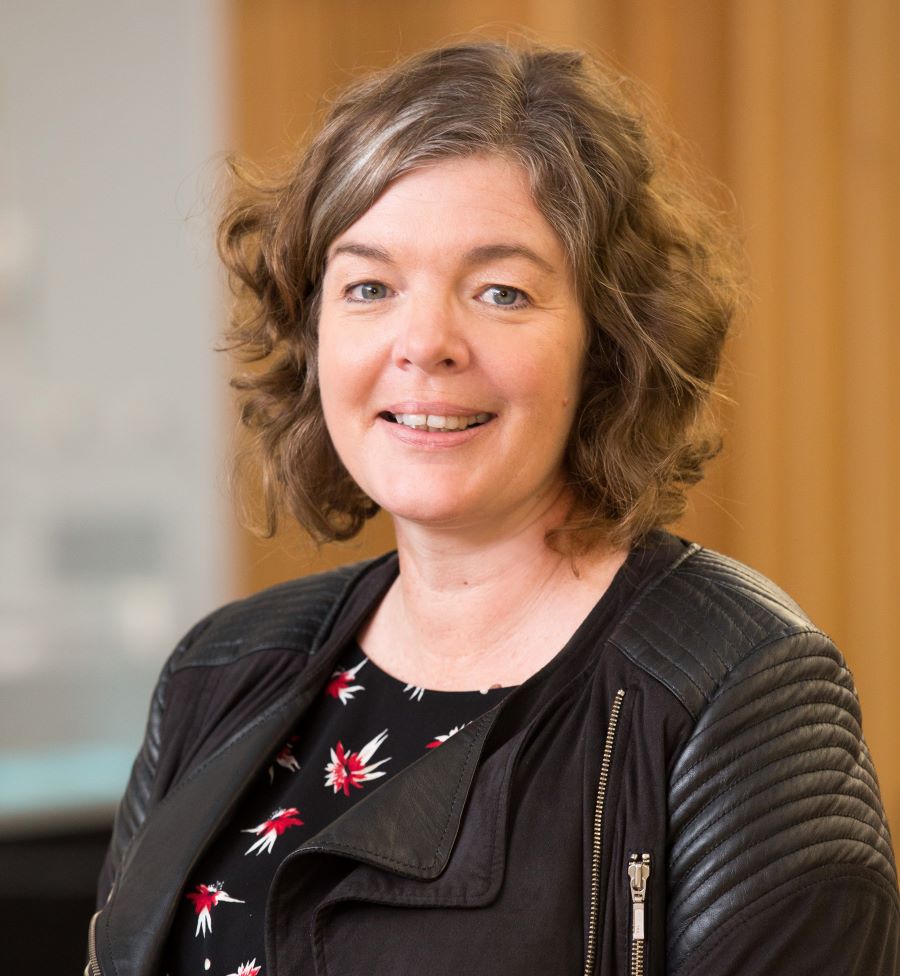 Chief Science Advisor Juliet Gerrard. Photo: Supplied.
Another sector that's identified an emphasis on listening as a productive strategy is the trade union movement. In fact, says E tū national secretary Bill Newson (one formal meeting on the day we spoke), his organisation has people whose job it is to listen at meetings.
"When we are in negotiations with employers, we have our full team, and people who never say anything," says Newson. These people are there just to listen. "We are trying to pick up when employers present their position what nuances there might be in the language they are using. Then we are able to better understand where they are coming from."
Such people are normally union members who work for the company involved in the negotiations. "They know the workplace and the employer and can put the language into context," says Newson.
Good listening is active listening, so even if you are not talking, you are contributing, and that is a skill that can be taught. Gerrard says a notebook is a good tool for demonstrating this – someone who is making notes is obviously paying attention.
Porter Novelli public relations agency managing director and former magazine editor Louise Wright (five meetings on the day we spoke) says her years as a journalist were great training in active listening. "You can't go in being a scribe and not ask questions and listen to answers and pick up on nuances and have good observation powers."
Wright points out an important distinction relating to what goes on in our ears: "Hearing is a physiological thing. You either hear or don't hear something, with no control over that. But listening is an insightful psychological skill. When you listen, you learn a lot more and can be a lot more useful and engaged with people."
Speaker of the House Trevor Mallard (seven to 10 meetings on a normal sitting day in Parliament) has taken part in more meetings than most of us will ever have to endure. Whether dealing with constituents, lobbyists, public servants or fellow politicians, he identifies active listening as best practice. He describes it as "about checking that what you are hearing is what they mean", and says one way to make that happen is to have spent time preparing for the meeting.
"Most of the meetings will be based on paper and notes being properly prepared and reading, so that when you are listening or interrogating people, you are doing it from the basis of having done your homework."
Back at the negotiating table, Newson takes inspiration from English film star Michael Caine: "He was asked what makes a good actor and said it was genuinely listening to the other actors' lines, rather than acting like you're listening and waiting for them to finish. I'm not saying all union officials are good listeners but all good union officials are good listeners."
The most important listener in any meeting, and the one with the most influence over how well other people get heard, is the chairperson. Nearly everyone spoken to for this story agreed that the listening buck stops there. A good chairperson doesn't have to be a genius; ear surgery's not necessary to do the role well. "If I chair, it is easy," says Gerrard. "I hand over the chair to the person running the agenda item. Sometimes, I physically give them the seat at the head of the table."
Michael Barnett, chief executive of the Auckland Business Chamber (10 meetings on the day we spoke), has a list of things any good chairperson will do.
"Make sure at the start that everyone knows who is at the table and how they are linked," he says. "That's fundamental. A good chair will identify why we are here and what we are looking to achieve. There should be an agenda – providing a good framework comes from the owner of the meeting."
Obviously, if everyone is just sitting there listening, it won't be a very productive meeting. There are only so many seconds of eerie silence even the most dedicated listener can tolerate.
So, there are rules for how to speak as well as listen.
"A good chair will engage if they see someone not talking," says Barnett. "You can say, 'Michael, are you okay with this?' That is a really important role for the chair. It's the gracious way of throwing a stick of chalk at someone."
Mallard believes that making sure everyone is included is a big part of the chairperson's job, and for a very good reason. "Some of the most junior people in the room can have unusual ideas that work," he says.
He cites just such a case from the 1984-90 Labour government that still affects the lives of all New Zealanders every day. "[Finance minister] Roger Douglas was clear that the all-encompassing nature of GST was something that came from a very junior Treasury official. Lots of people thought there should be lots of exemptions. The idea of having it simple came from the back of the room."
The chairperson will also know how to interrupt if someone is putting pressure on other people's listening tolerance. You can't just sit there not saying anything. So how do you wind up the long-winded?
"That person has to draw breath," says Newson. "At one of those points you can say, 'I agree,' which is polite because you are not trying to shut them down. The trick is to capture that space, explain why you are agreeing and move it on. Then invite someone else to comment."
Wright's advice: "Let them go on and make sure you pick up on one thing they have said and say, 'That is interesting – have you considered this alternative?' Don't talk over them."
Gerrard agrees. "It's good if you can do it with humour and pass the conversation to someone else rather than to yourself."
The experts were divided over whether bad listening is a gendered behaviour. "There is lots of data on people assuming a woman has talked longer than she has," says Gerrard. That is to say, if a man and woman talk for the same length of time, people will perceive the woman as having spoken for longer.
Mallard sums up: "My gut feeling is that women are better listeners, but I'm not sure I have the evidence to back it up."
There is, however, plenty of anecdotal support for the theory that the practice of not listening while appearing to listen has increased.
"It's awful and it's got a lot worse," says Mallard. "I watch select committees occasionally on Facebook and am sometimes quite disturbed at the proportion of members [MPs] who don't appear to be across the submissions that are being made.
"The other thing I find really disturbing is the high proportion of time most members now seem to be on their devices – not focused on submissions but focused on other things. If you are watching live you can often see members are tweeting. Communications devices were allowed in the House for urgent communications – now, people are giving a running commentary on what is happening, or totally irrelevant issues."
The other piece of technology that has changed the face of meetings is Zoom. In the early days of the covid pandemic, Gerrard took part in frequent international Zoom meetings. The way the listening behaviour changed on those meetings turned out to be a measure of how New Zealand was dealing with the coronavirus.
"At first, I was mostly listening in those. My goal was to learn what was happening everywhere else. But as the response moved on, I was more often asked questions because New Zealand's response was so different. It was an unusual growth of interest in New Zealand."
Effectively, our covid success could be measured by the relative amount of time people spent talking to or listening to this country's Chief Science Advisor.
And just listen to this, from Gerrard, who still takes part in those meetings: "Now we have had the successful elimination strategy and need to open the border, people are curious as to how we will do that. So, there is a spotlight on New Zealand again."