Seductive, titillating and in many instances damn right suggestive – the boldest iterations of the omnipresent cut-out trend may leave you pondering the health, warmth and wellbeing of the wearer, especially when spotted on a chilly night out sans jacket. There is no denying this is a trend that favours the young, confident and sassy.
But can this style also suit any other age group? Heck, yes it can! It's really all about the placement of the cut-out and how much skin is showing.
Mastering the art of layering will be your best friend with this one, with base layers such as fitted bodysuits, slips and crisp white shirts.
Of course, no matter how great a shape you're in, no trend is worth wearing if you don't feel comfortable and confident. Save the side-boob and visible whale tail (a visible G-string at the rear, for those of you wondering) for the teens and twenty-somethings, and take note of the subtle side of the cut-out look below.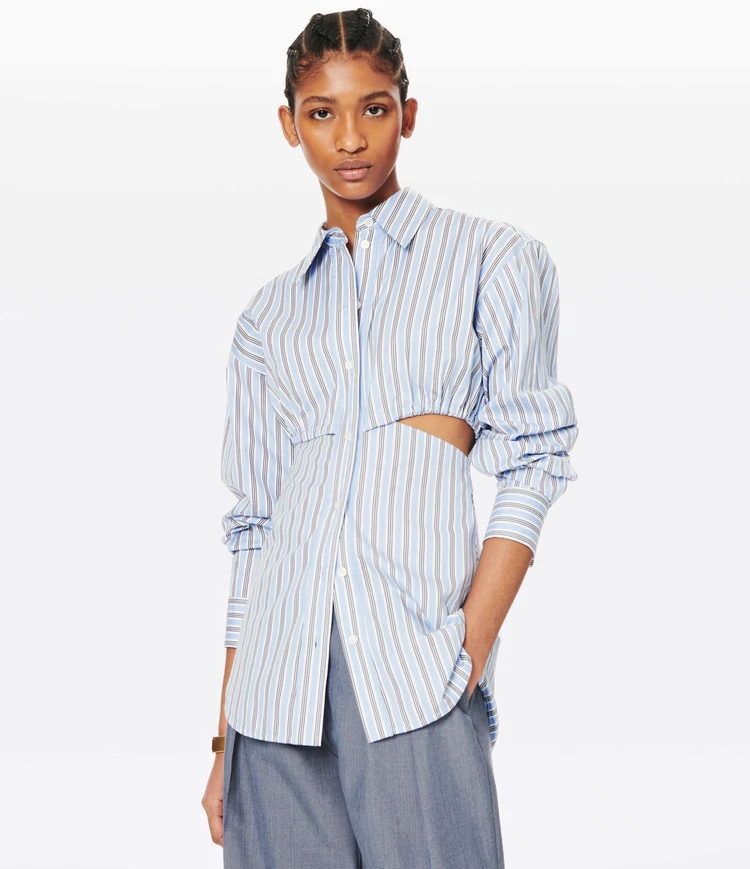 Victoria Beckham cut-out shirt, $859
This is the epitome of cut-outs worn in a grown-up, mature, friendly way. Trust the ever-chic Victoria Beckham to master the art of subtly sexy office attire. I'd accompany this shirt with a form-fitting bodysuit worn as a base layer – equally beneficial for warmth and modesty. Shop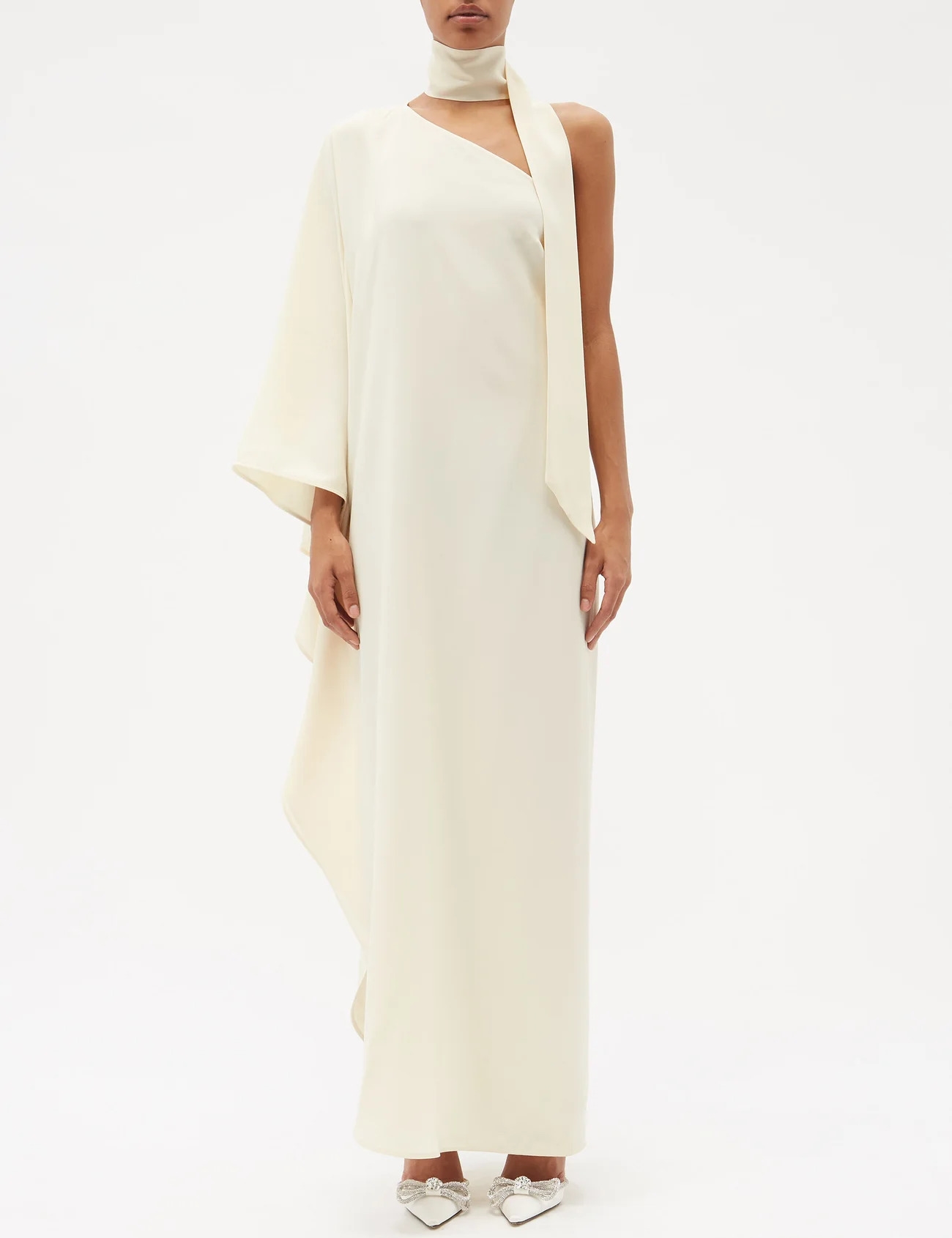 Taller Marmo Ubud one-shoulder crepe maxi dress, $1070 from Matchesfashion
Elegant, dramatic and with just the right amount of retro feel, this dress would make a stunning awards-evening outfit. And now that we've moved into Orange, we'll get to do this year's round in person. Shop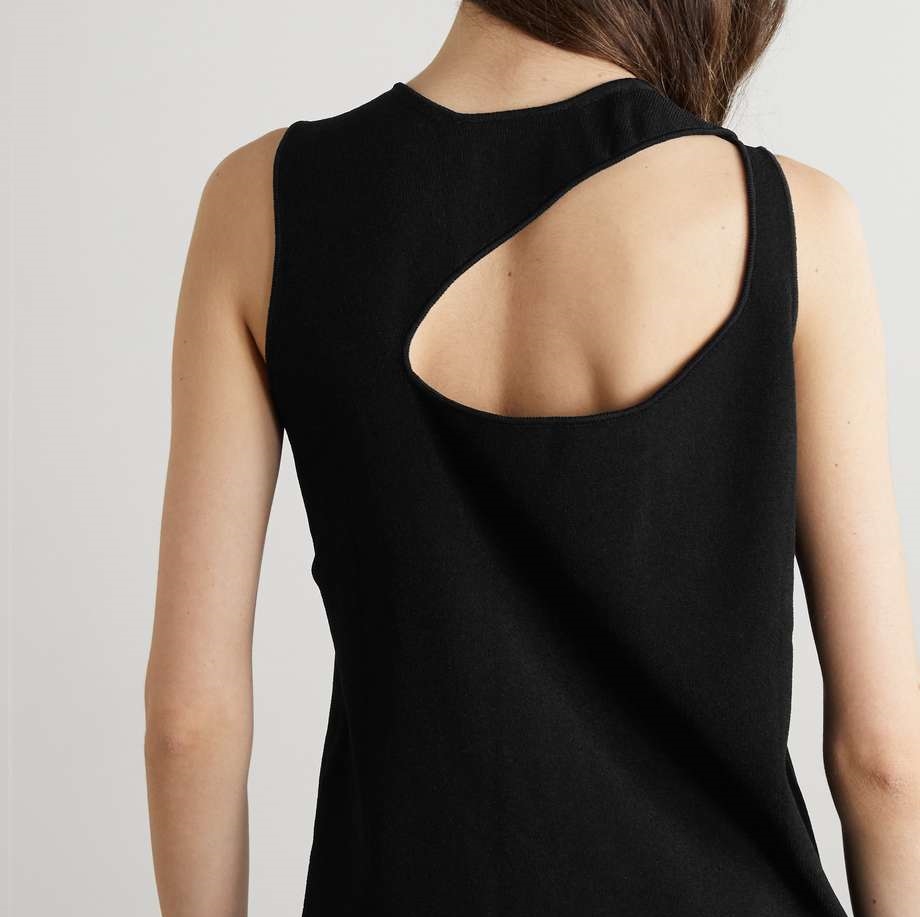 Caes cut-out jersey tank from Net-a-Porter, $629
A peek of the back right shoulder sets off what would be a classically shaped vest to bring it alive. Wide suit trousers and a blazer would be the perfect accompaniments for a boardroom-appropriate look. Shop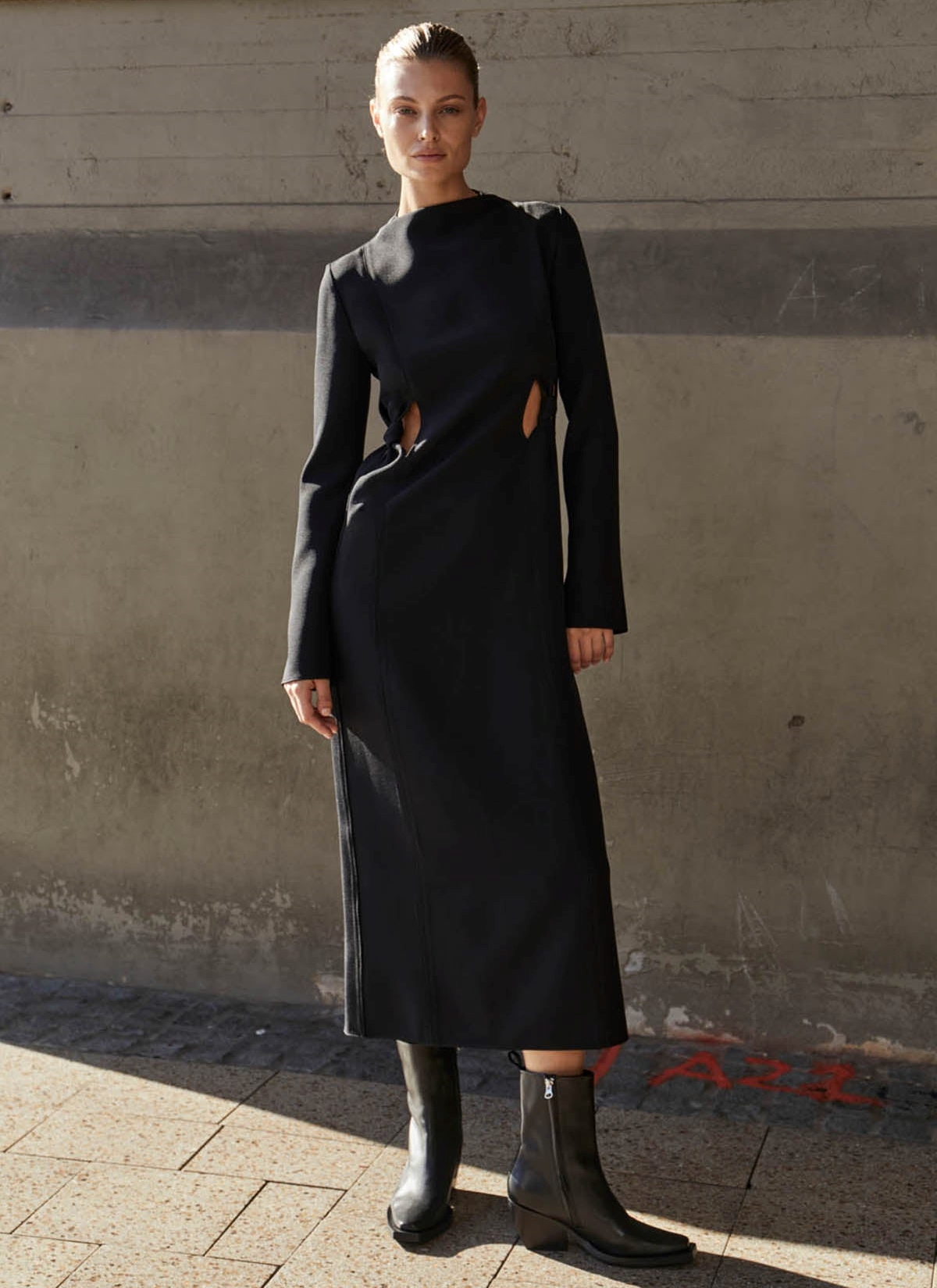 Camilla and Marc knight dress, $900
Living proof that modest fits and skin-baring cut-outs can coexist seamlessly. The key here is the size and placement of the fabric cuts. For the office, I'd suggest a three-quarter slip in a contrasting shade. Remove the slip and wear as is for a come-hither evening out. Shop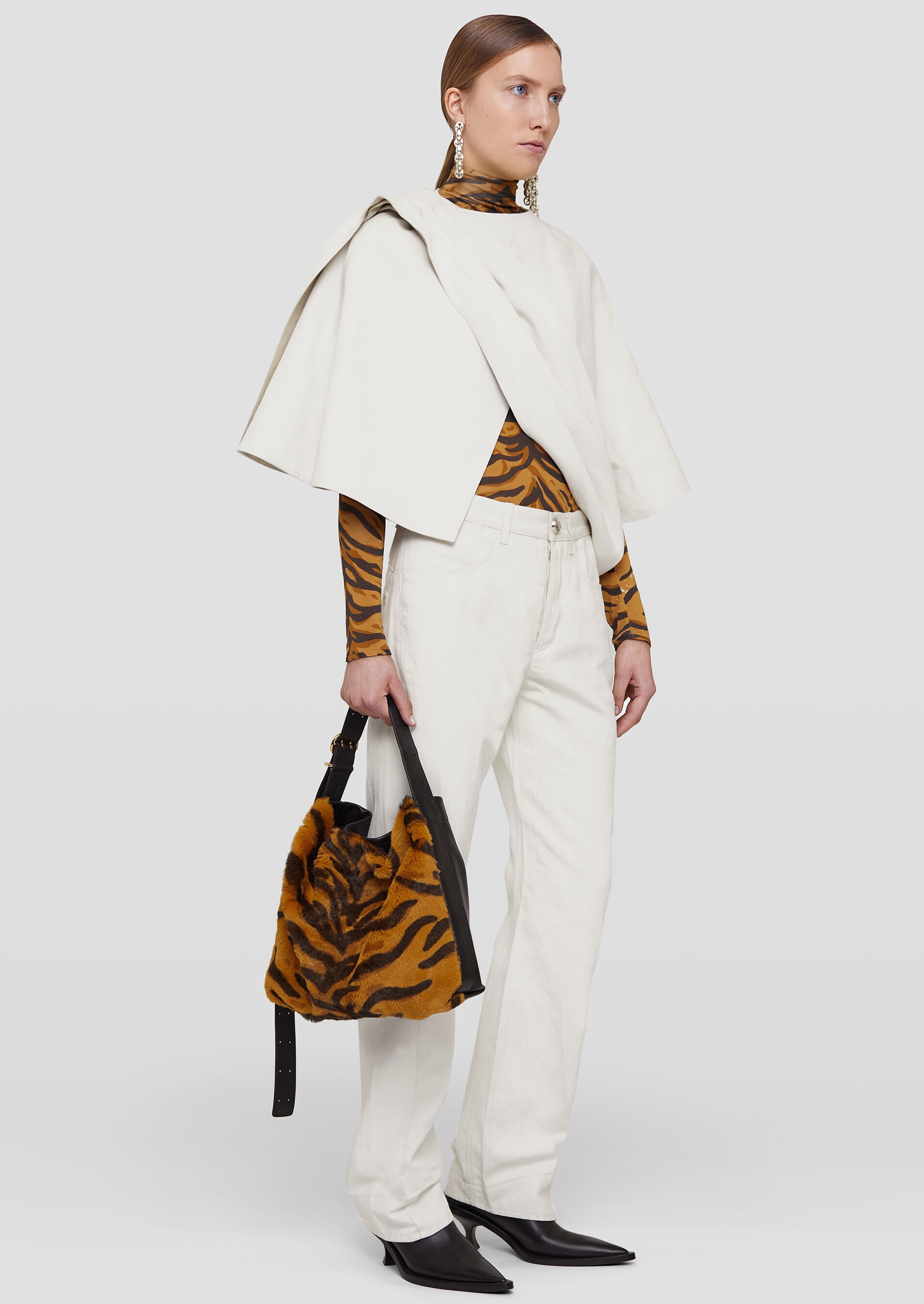 Jil Sander twisted pleat cape, $1900
This cape drapes across the body from shoulder to hip asymmetrically, letting the central part of the waistline peek out from within. Lovers of Jil Sander seek minimalist, understated elegance cut in luxurious fabrics that will stand the test of time. This cape will become a designer classic, pairing with many trends that find their way into your closet, including the very now cut-out look. Shop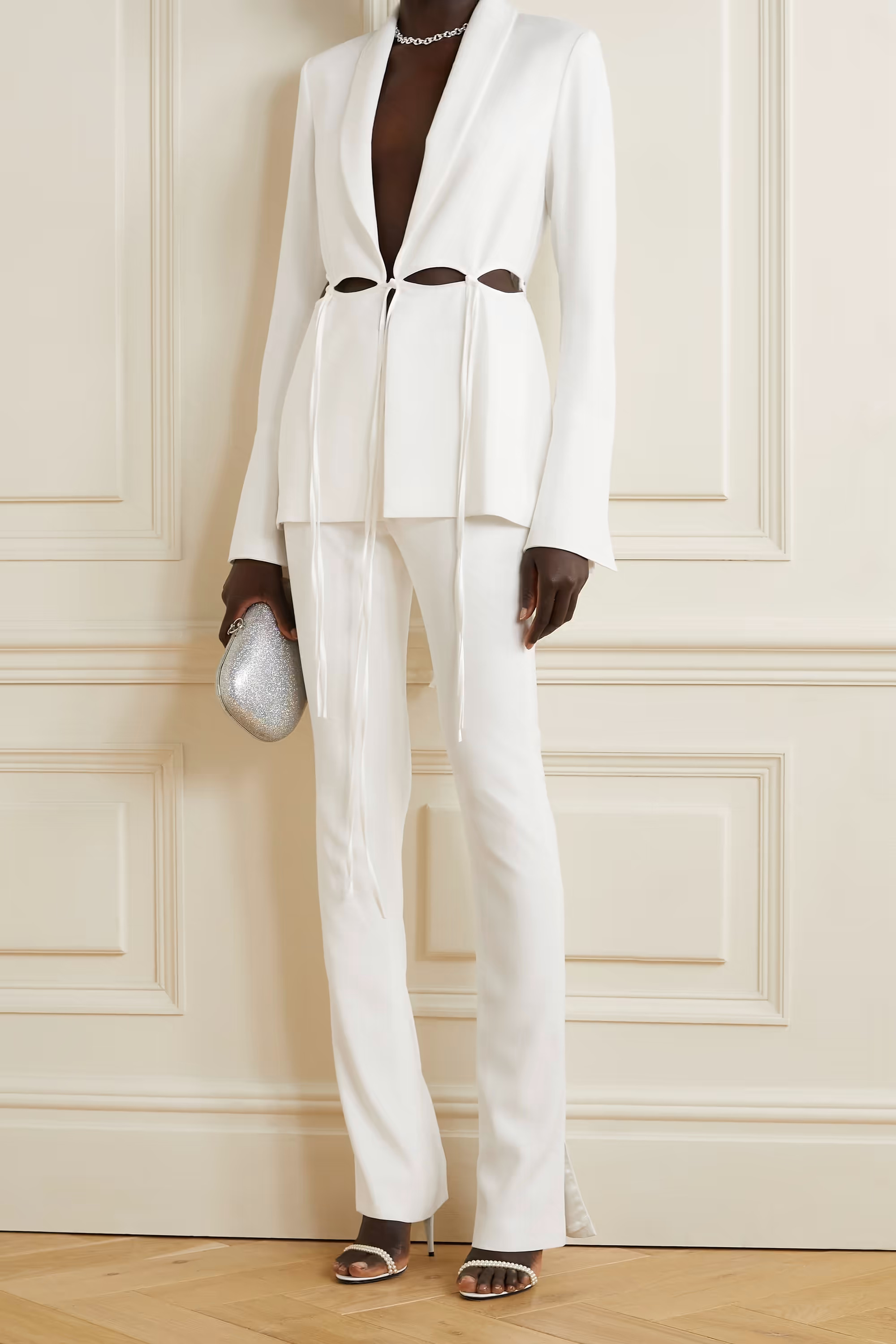 Galvan Ellipse cut-out satin-trimmed blazer, $2489 from Net-a-Porter
Sophisticated and ultra-feminine, the cut-outs featured on this Galvan blazer are manageable for the most conservative of dressers. Accentuate the detail and opt for a contrasting hue worn close to your skin. Shop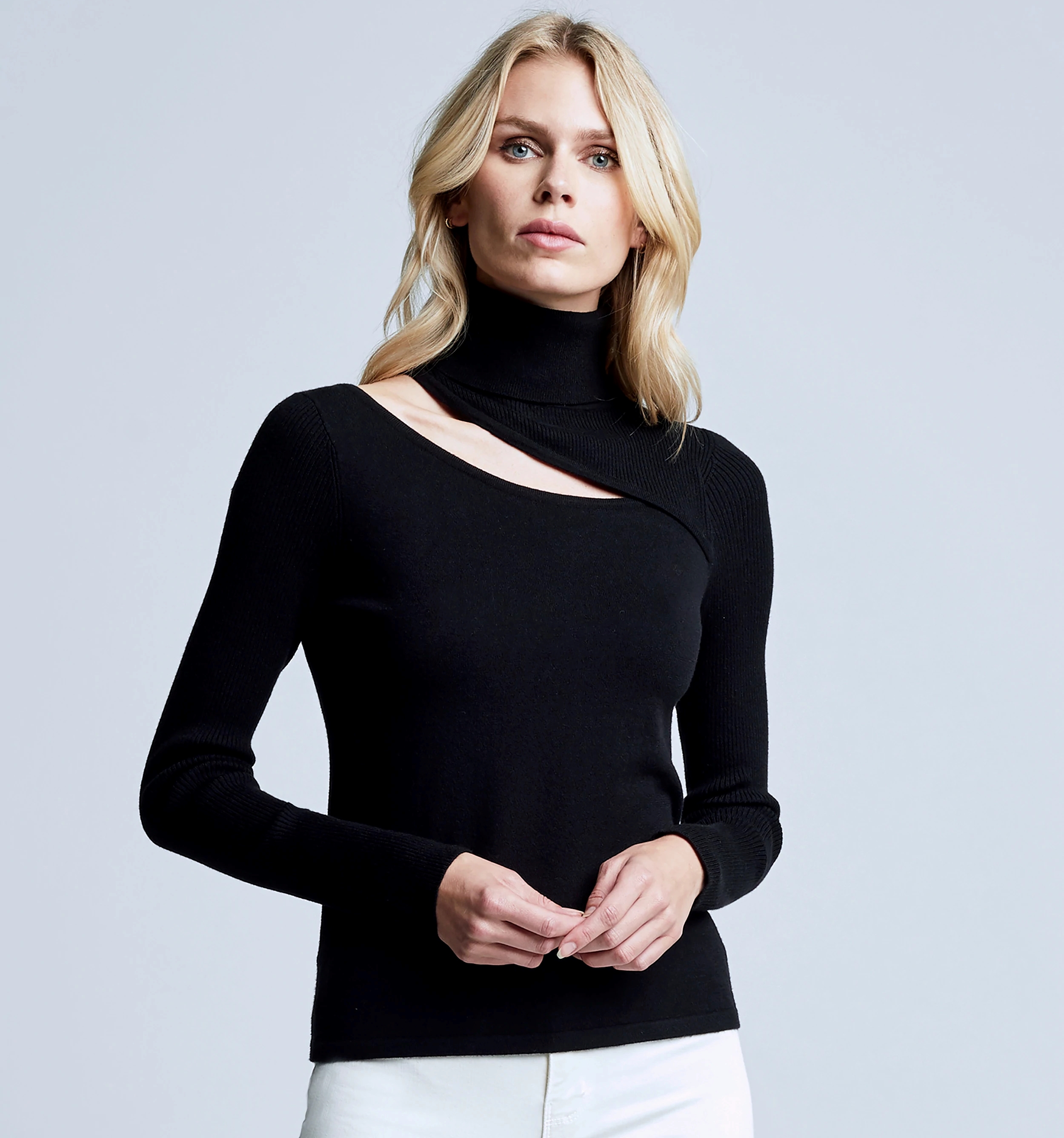 L'Agence Everlee sweater, $471
The demure slice of décolletage across an otherwise classic fit is a stunning way to embrace this tricky and hard-to-navigate look. Pair with wide-leg pleat-front trousers and block heels, and accessorise with a simple gold necklace to peep through the crescent cut-out. Shop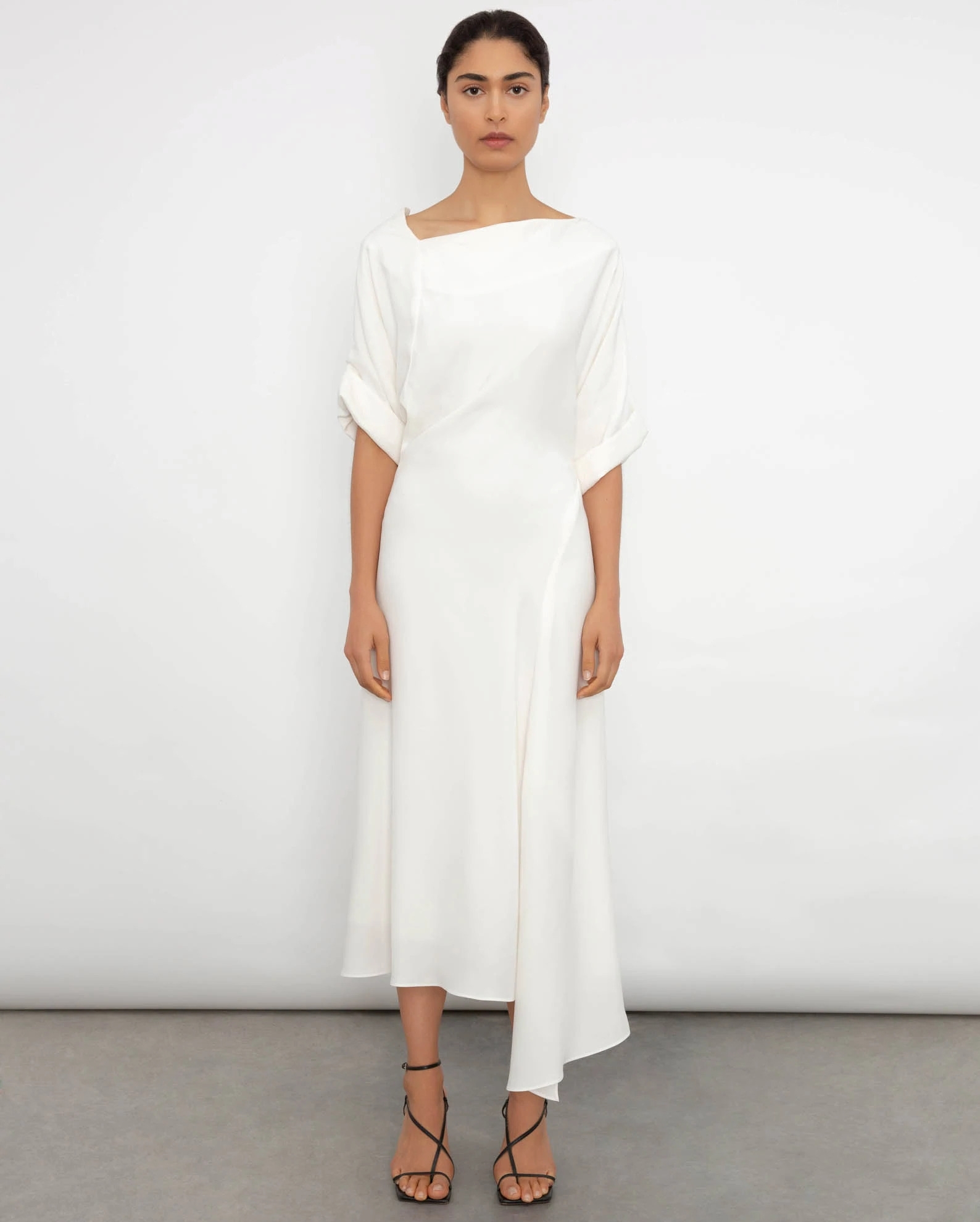 Bianca Spender paloma dress, $738
A whisper of asymmetry at the neckline gives an air of the cut-out at the shoulder while remaining very classic and chic. When temperatures allow for it, pair with a black fine-gauge merino turtleneck to accentuate the neckline detail. Shop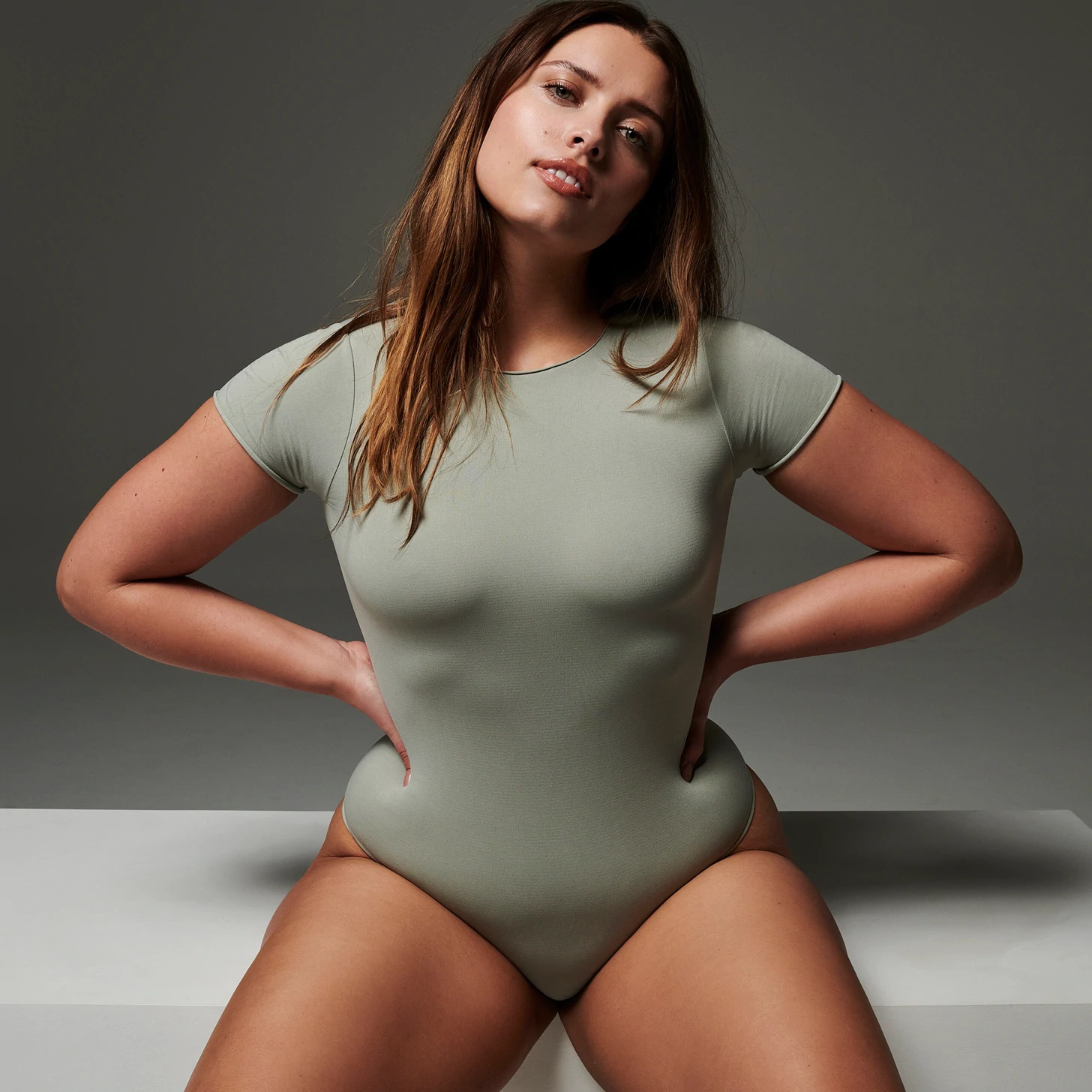 Skims Essential T-shirt bodysuit, $129
Kim Kardashian's shapewear brand Skims is reported to be worth a staggering US$3.2 billion after raising US$240 million from investors. See what the fuss is about with this T-shirt bodysuit. Available in many skin and neutral tones, it is the ideal underlayer to pair with a cut-out shirt, jacket and dress. Shop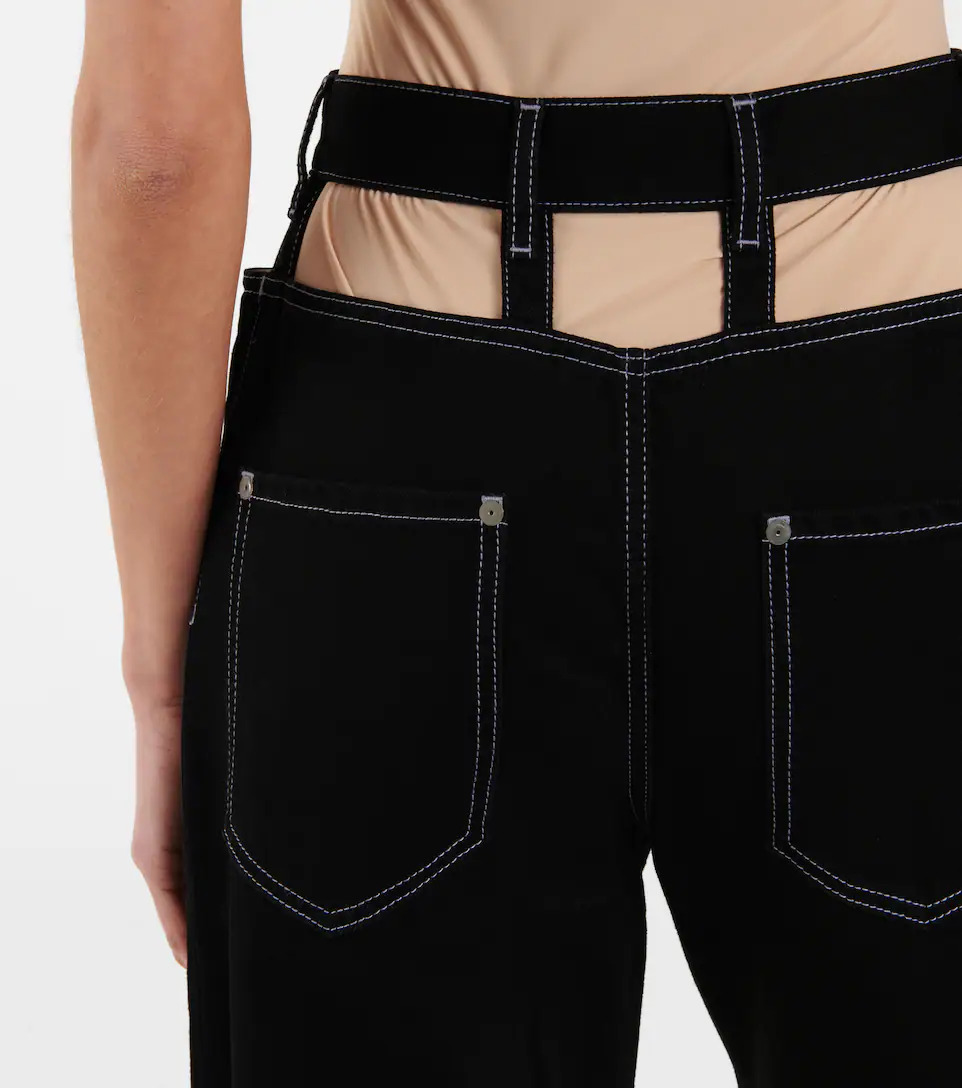 Maison Margiela cut-out jeans from MyTheresa, $799
Out of everything on this list, these wide-leg jeans are the most complex to wear, but choose well and the provocatively placed negative space can be filled with a modest and form-fitting undergarment. Team with a longline blazer and white cotton bodysuit. Shop
Follow Sally-Ann @sallyannmullin