A number of sleepwear brands have been launched onto our local market of late, focusing attention on what we wear in bed. Sleepwear may well be the last frontier of fashion, and when beautiful, considered, sustainable and locally designed collections are available to us, an oversized fun-run tee-shirt or novelty pyjama bottom will simply no longer suffice.
Like good sheets, candles and skincare, these new brands are helping us to celebrate the ritual of sleep and to indulge in self-care. By Natalie, which was launched this week, is designed by sleep industry stalwart Natalie Norman, who comes from a pillow, mattress and quilt background and is the owner of Growbright, a child-focused sleep business. She saw a gap in the market and decided to merge her twin loves, fashion and sleep.
The concept for General Sleep was conceived over red wine in front of a fire when photographer and film-maker Greta van der Star and designer Bailey Meredith noted the lack of covetable sleepwear available to them. The co-founders' focus is on full traceability in the supply chain, starting with the sustainably sourced fabric they use, which is handwoven on looms in India by teams working in passive buildings equipped with solar power and paid a living wage.
Videris is the brainchild of designer Chloé Julian, who spent 15 years working for some of the biggest names in the sleep and lingerie industry. The line she has launched reflects her own take on lingerie and sleepwear and celebrates thoughtful design, colour, ethical materials and mindfulness.
To help you achieve a deep, stylish sleep, I've compiled my favourite pieces below. I hope you wake up refreshed.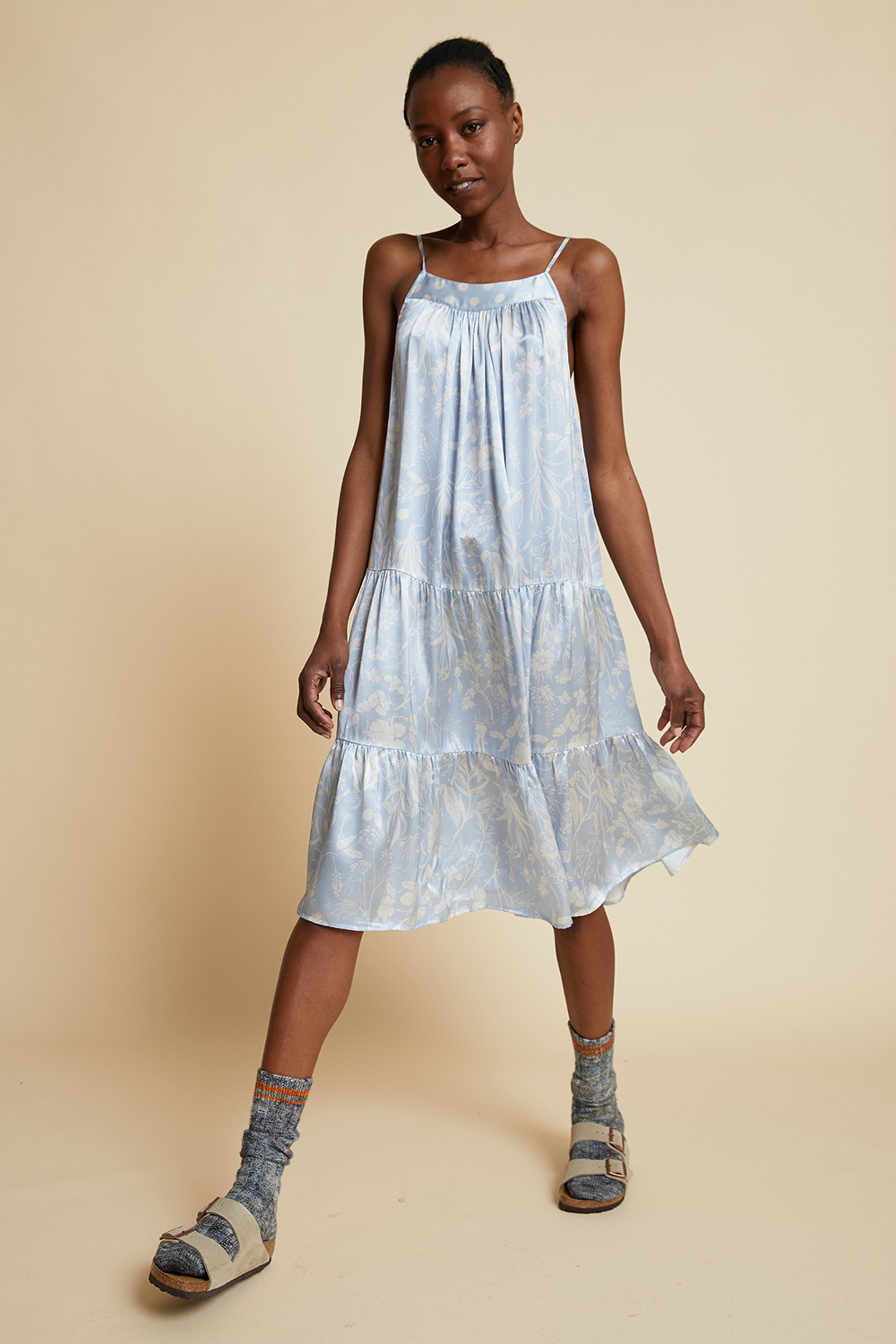 Papinelle x Karen Walker love spliced ivy tiered nightie, $239
A big yes from me for this collaboration. Papinelle is an Australian female-led sleepwear brand with five signature stores and many international stockists. Karen Walker has collaborated with Papinelle to create small capsule ranges of nightwear that feature nods to K-dubs' signature shapes and prints. This silk nightie almost seems too lovely to wear in the sheets and could absolutely double as summer resort wear. Shop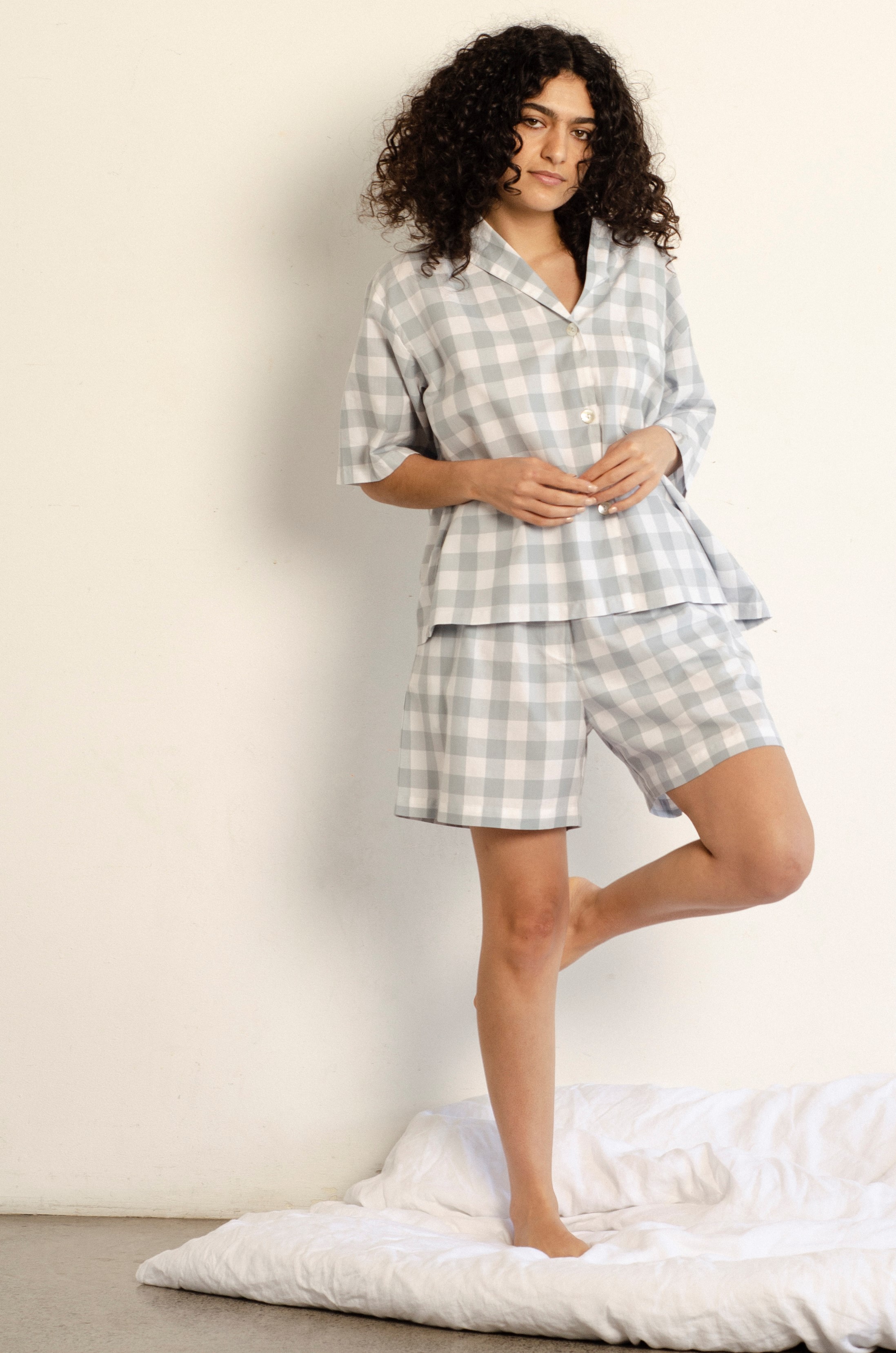 General Sleep Camilla set in mist gingham, $245
Made from soft 100 percent organic cotton handwoven in India, these garments are designed to blur the lines between clothes to wear while sleeping and those to pop out in for fresh bread on a Sunday morning. From the brand's inception, Bailey Meredith and Greta van der Star have had a focus on a transparent and ethical supply chain, allowing wearers to rest easy knowing their consumer spend was well considered. Shop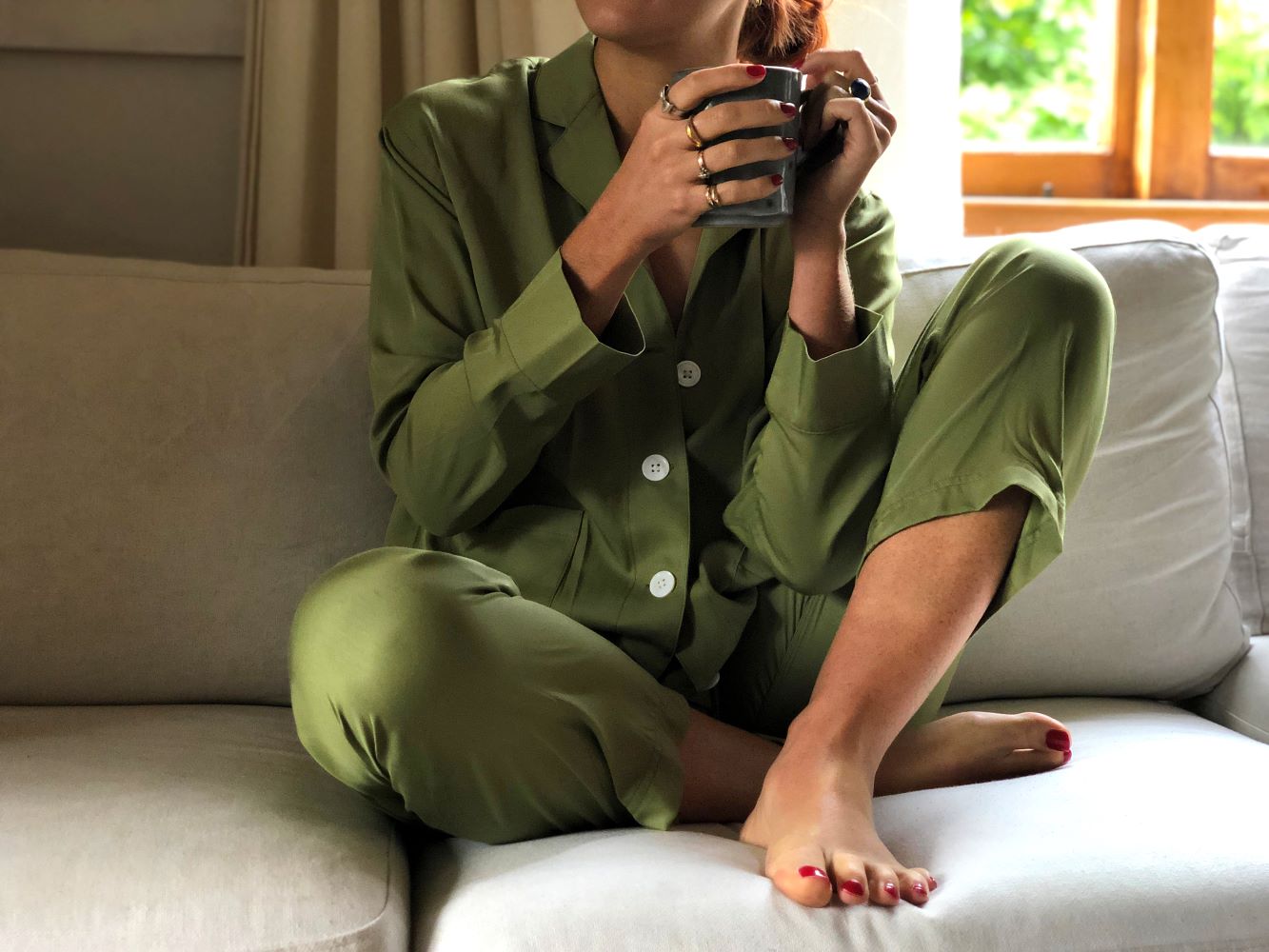 Videris pyjama shirt, $180, and pants, $150
Founder Chloé Julian comes with a wealth of experience working with the likes of Stella McCartney, Agent Provocateur and Rihanna's lingerie range Savage x Fenty. For her own line launched this year, Julian has worked in a soulful way, incorporating her love of holistic health and colour therapy. According to Videris, this shade of olive green symbolises and celebrates sacred feminine power and compassion for humanity. Shop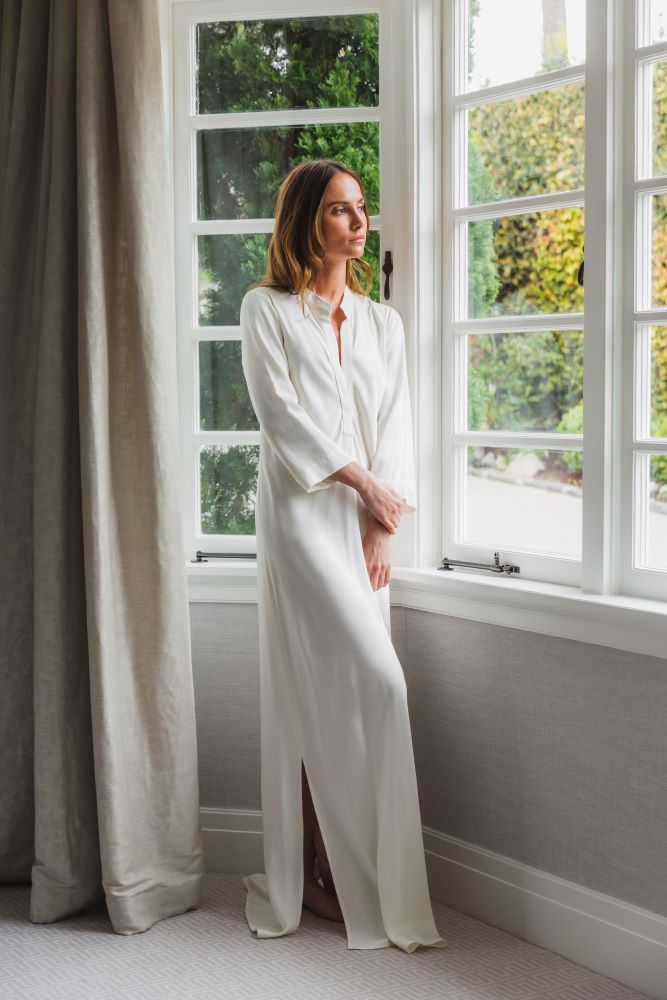 By Natalie Amelia night shirt, $329
This elegant night shirt can be worn as a nightgown or nightie. Made from a blend of soft sustainable Tencel and viscose, it's cut on the bias to flatter curves and work with a woman's body. In keeping with many of the sleepwear options launched recently, this could be worn outside the bedroom. I'm picturing this doubled as a swimsuit cover-up poolside this summer. Shop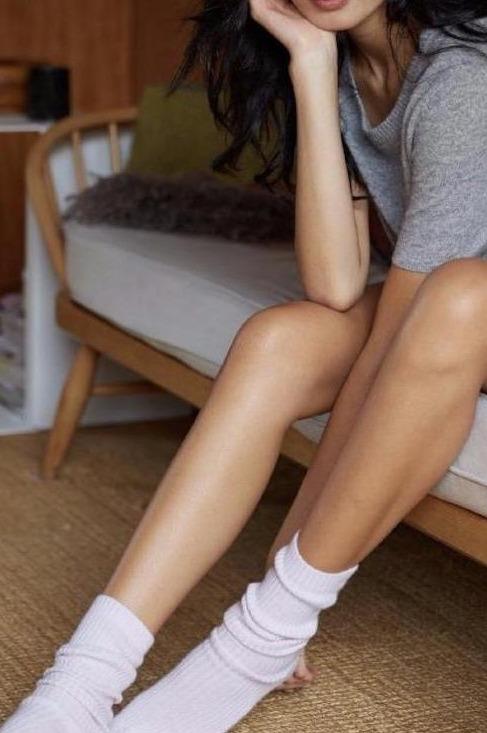 Laing Home cashmere bed socks, $89
Luxurious cashmere worn to bed – self-care at its finest or a perfect gift for those who like the finer things. I can personally vouch for these beauties. I wash mine in a wash bag on a gentle cycle to make sure they'll last for the long haul and bounce back to shape. Shop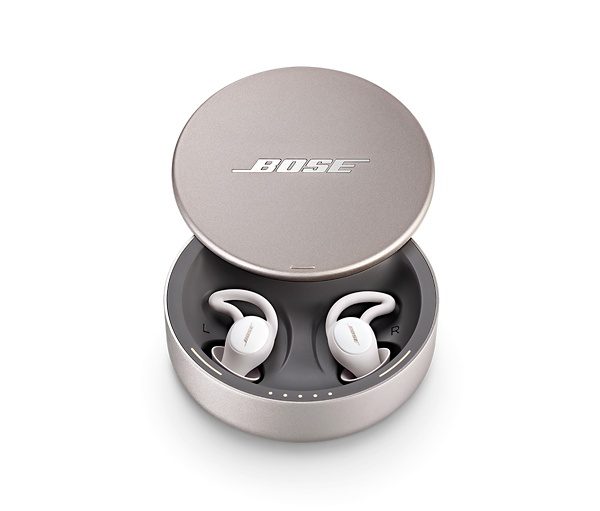 Bose Sleepbuds II, $419.95
Not a clothing item but still wearable, these tiny wireless earbuds were designed specifically with sleep in mind. They passively block out noise while delivering soft, soothing sounds to help you sleep through the night. The buds link up with the Bose sleep app, which holds a library of 40 tracks meant to "cover and replace" noise from neighbours, traffic, dogs, and other nuisances. Shop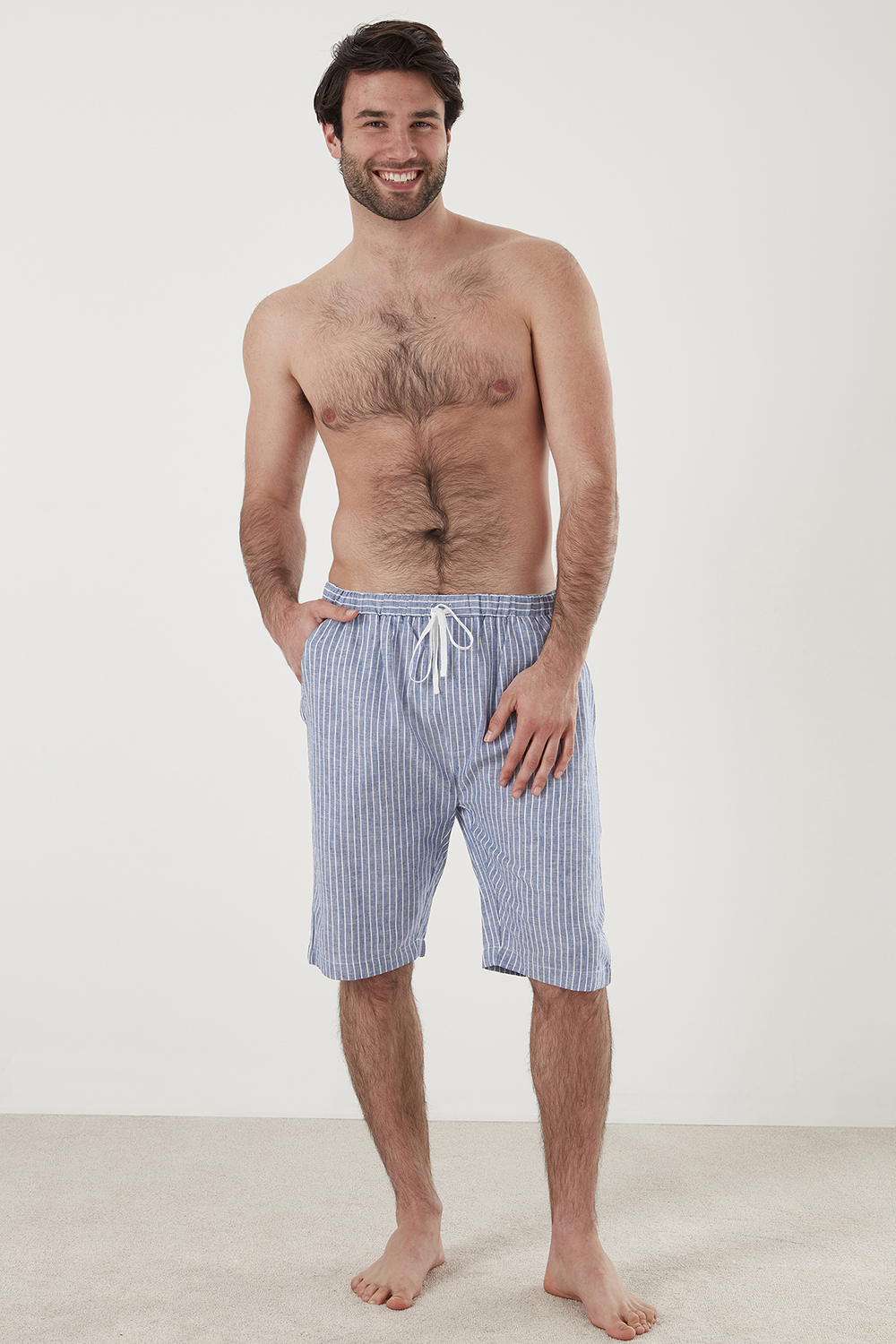 Baksana Ryan shorts, $85
Bottom half only, these are great for the lads who run hot and generally avoid wearing sleepwear altogether. Made from a blend of linen and cotton, they feature a drawstring waist and pockets. I'm earmarking these sleep shorts as a great Christmas gift option for my little brother. Shop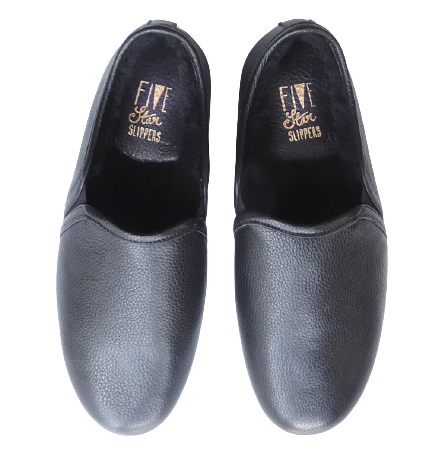 Men's classic leather slippers, $179, by Five Star Slippers
Made from soft Italian leather and fleecy wool lining, these feature soft and light indoor/outdoor soles so you'll have no trouble whipping out to grab the mail in the morning. Five Star slippers are produced by Minnie Cooper, who has said she spent 20 years thinking about what constitutes the perfect slipper – and I think she got there. Make sure to check out her tassel front mule slippers for the girls, too. They are glorious. Shop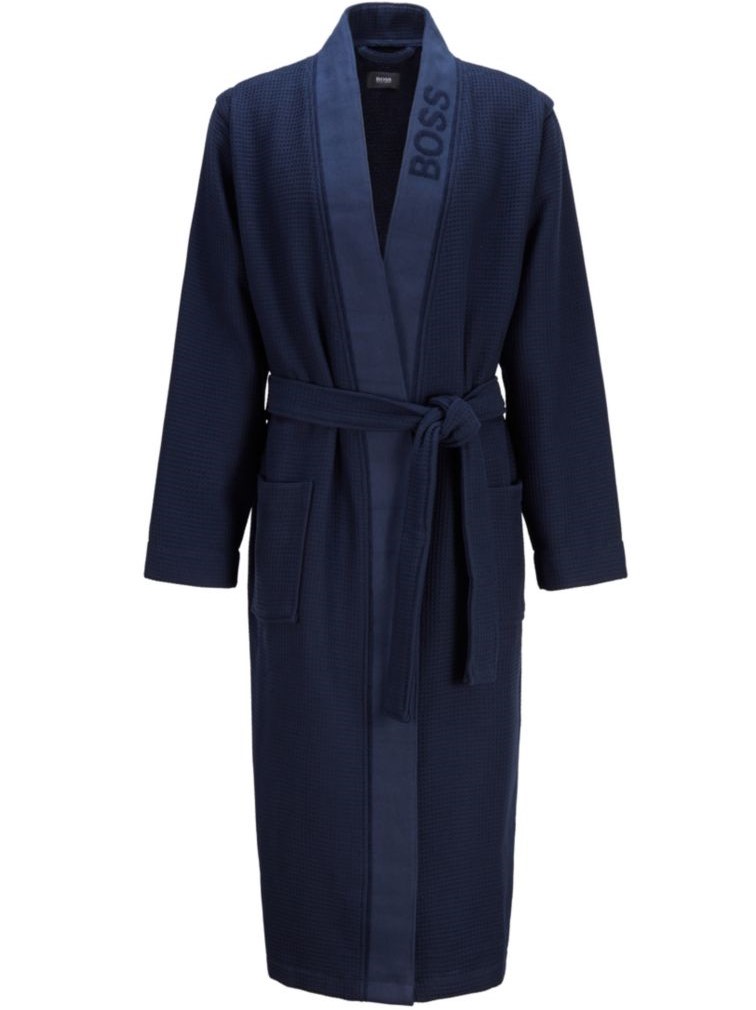 Hugo Boss jacquard-logo dressing gown in waffle piqué, $255
A strong take on a classic. You can't beat weekends spent lounging wrapped in a crisp robe to take you back to luxe holiday escapes. This option is made of jersey cotton so it's perfect for the summer months. Also available in grey marle and black. Shop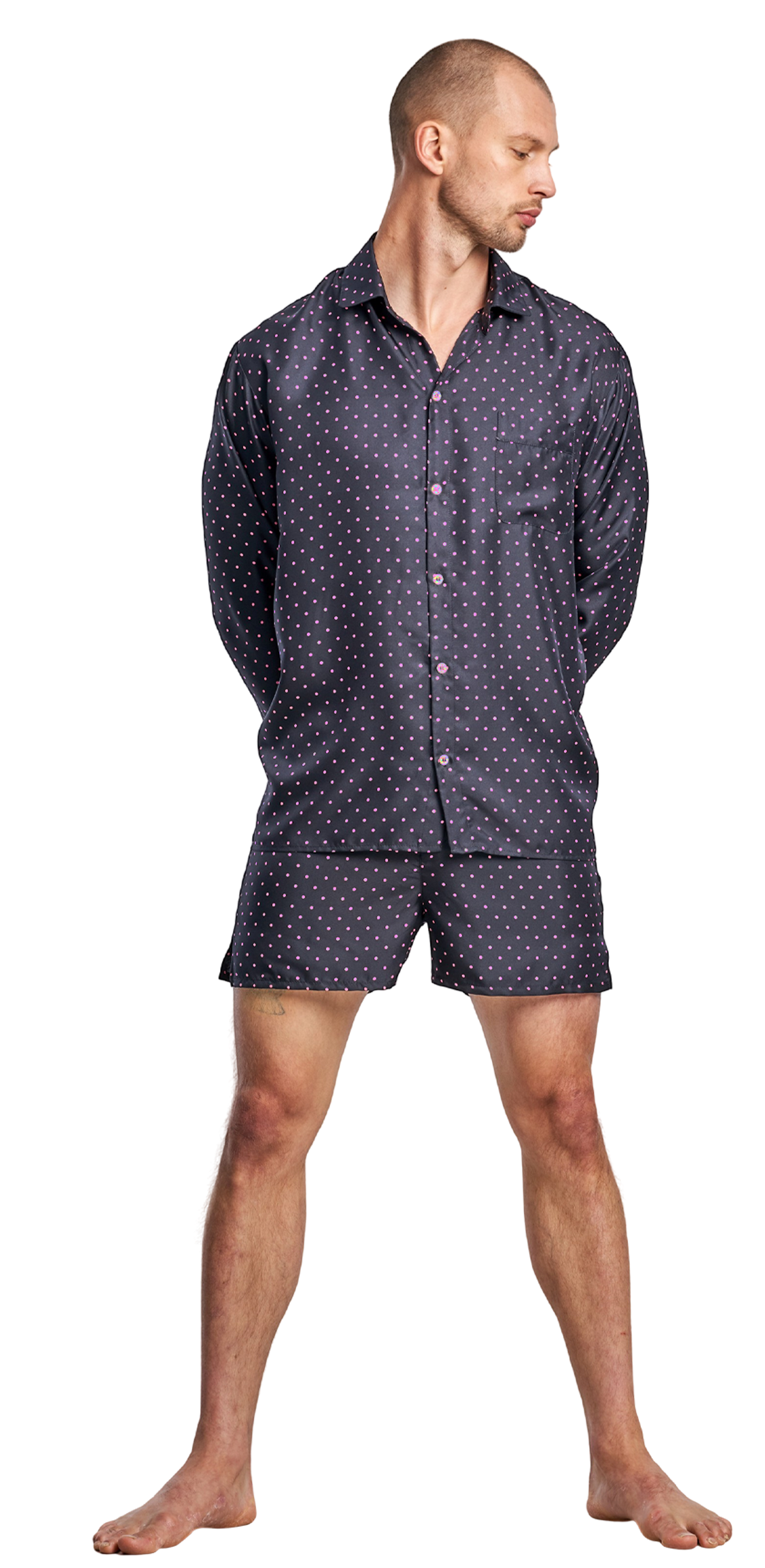 No Ordinary shirt number 1, $209, and short number 3, $120
Launched in 2019, No Ordinary was created with a vison to deliver luxurious sleep and lounge wear for men. Its considered take on modern men's sleepwear is made locally, curating a mix of cottons and silks using timeless design elements. Mix and match pieces to make a set, or wear as separates. Shop
Follow Sally-Ann @sallyannmullin