Master jeweller Ian Douglas, founder of The Village Goldsmith in Wellington and Auckland, has done the seemingly impossible and created a diamond setting without any clasps holding the stone. Called the Floeting diamond, it involves laser-cutting micro grooves around the underside of the gem to lock it into place. The diamond is further secured from its underside with a high-tensile specialist titanium alloy engineered down to a micron level to withstand significant stress. The technique, which has been 20 years in the making, does not affect the stone's reflected light in any way. The overall effect is to create the visual sense of a floating diamond. Science and engineering research institute Callaghan Innovation has conducted independent testing on the Floeting diamond and found it to be more than 20% stronger than traditional diamond settings.
What impact has the Floeting diamond setting had on your business and your reputation?
We're really proud it's a New Zealand invention. In a recent article, the editor of one of the major jewellery publications in the world hailed this as a groundbreaking technique for securing gemstones and jewellery. They made a comparison with Charles Tiffany's famous 1886 invention of the classic diamond solitaire setting.
Floeting has been recognised as a paradigm change in the way diamonds are secured and we've really only begun the journey. The media coverage has resulted in some major companies approaching us wanting to talk about licensing deals, and we're in negotiations with three large organisations around the globe about working with them to use the technology within their own frameworks.
The global diamond jewellery market is worth $90 billion a year and your aim is to get 2% of that. How are you tracking?
Oh, it's crazy. Almost half of that market is the US alone, which is our target market. We've held back from a B2B approach until we can get over there and conduct these meetings in person, but we're prepping now. We had a 12-month sales goal which we met in two and a half months.
The research and development must have been significant in terms of time and money. How has that impacted on your business?
It's like anything, you've just got to believe in it. We knew from the very early stages when we had the original prototypes that we were onto something. It is one thing to have an idea, but to scale it up is huge and it's involved significant capital expenditure. But we've proven the doubters wrong.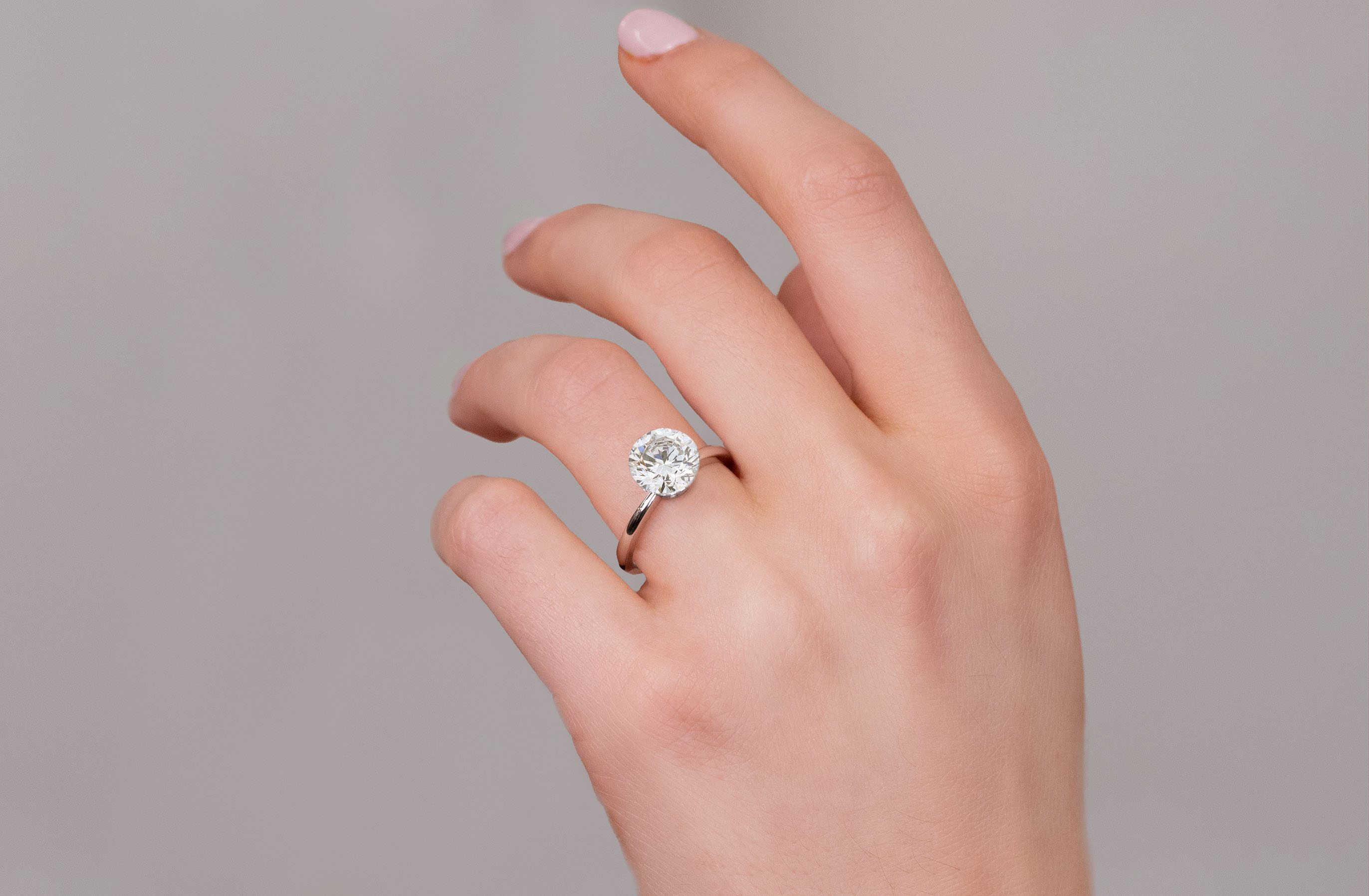 A Floeting Diamond solitaire ring.
With such a long development period, were there times when you just thought of giving up?
It did happen in the very early stages. I had this idea more than 20 years ago. I contacted an international diamond-cutting company who did fine specialist cuts and I had a meeting with them offshore. It was a disaster. They failed completely, and it was an enormous cost. I was contractually committed to buying all these diamonds, which were butchered. It was massively dispiriting. What we do looks so unbelievably simple, but honestly, it took a decade of research to actually prove the science and engineering and break new ground in terms of designing and building a specific laser system to cut these micro grooves into the diamond.
You ended up working on the Floeting project with renowned Canadian diamond cutter Mike Botha. How did you convince him to take the project on?
Meeting Mike was the most incredible thing. He's a crystallographer, one of the world's great master cutters. The man's a genius and has his own patent on many, many cuts.
He happened to come past our stand at the Hong Kong Jewellery Show, which is the biggest in the world. He saw our jewellery and we got talking. It was serendipitous, a meeting of minds, and we kept in close contact and developed a rapport. I sent Mike that whole box of damaged diamonds and he recut them and repolished them.
I then worked here in New Zealand with some contacts in the jewellery engineering space and we created some rudimentary settings that locked the diamond and the jewellery together, and that gave us a proof of concept. It was then we knew we were onto something really big. But how do you scale up? My theory had always been that this was bigger than Ben-Hur, way bigger than we are. And we didn't have the necessary investment to grow it. So, I thought, well, the best thing that we can do is approach some of the biggest diamond companies in the world and see if we could work on a collaborative basis.
Were you worried that someone could essentially steal your idea?
Absolutely. Copyright patents? Forget it. You only need to make a couple of minor alterations. That's the same with any designer. Because, you know, companies just look at ways to try to circumvent patents.
Fortunately, there's a natural hesitancy among the rest of the industry. They wait for low-hanging fruit. They're not renowned for change. The industry's very slow and very traditional, which plays to our favour. But it'll happen.
Through a series of hard-fought opportunities, I managed to get international interest. We had these non-disclosure agreements prepared, which we put in front of these companies when we had these meetings. We quickly realised, knowing how the industry operates, that if we linked in with these people and divulged all of the knowledge and development we'd gained at that stage, we were going to have no protection, we'd just be shut out. So, we had no option. From there on in, it was, like, we're just going to go hard ourselves. I had to invest a significant amount in going down the patent route: science, research, development, engaging global research institutes and having to go offshore to design and build a laser system.
It all took insane amounts of funding. It was a big black hole that we were just bulldozing greenbacks into. But again, you just do it. If you don't believe in something strongly enough, and you're not committed, then go home.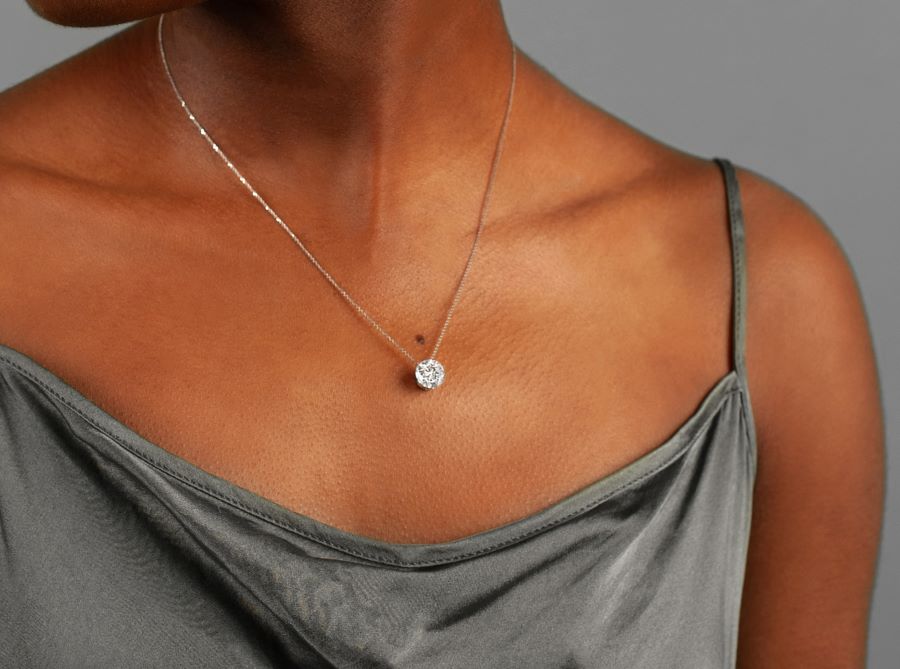 A diamond pendant from the Floeting range.
It sounds like this is going to make you a very wealthy man.
Yes, but it's not accumulating dollars that drives me. I couldn't really give a toss about that, to be honest. I'm really just happy when I'm designing and creating something. I love doing what I do and that's never going to change. If I was in it for just money, I would have given up years ago and bought a Pak'nSave franchise.
Your reputation as a master jeweller must have been amplified on a global level from this invention. What has that been like?
It's very flattering. Some of the comments that I've had from some people around the world have been truly humbling. I was speaking to a fourth-generation member of a very well-known international diamond-cutting company and he said he thinks it [the Floeting setting] is the biggest thing he's ever seen in the industry, and I thought that was pretty cool. We've also just received an international Red Dot Design Award for Floeting, which is another great accolade.
What's been the biggest challenge in your business life so far, and what did you take from that?
The design and development of jewellery and the creative ideas come naturally to me. But the business management side is not such a natural thing. I suppose to be successful on most fronts, you've got to be willing to pass over the control and recognise that you have skills in certain areas. Where you are not strong, you bring in the right people.
The diamond industry is fraught with ethical and sustainability issues. How do you navigate those?
Yeah, those issues are absolutely huge. We've built relationships with the owners of a very large company. Their primary source of diamonds is Africa, and we are able to verify the diamonds through the whole supply chain – from buying, through the cutting and processing, through to us. So that is really, really important.
We'll never go near lab-grown diamonds. The vast majority of them are developed in China and the energy requirements to produce them make Bitcoin look clean. If we're going to be a global brand, we've got to be able to stand up in any forum. It's the litmus test, isn't it? You've got to be able to have physical proof that you're not greenwashing. The rest of the world is holding my generation to account, and justifiably so.