Many of us spent the last quarter in makeshift home offices wearing t-shirts, tracksuit pants, and slippers. Sure, the occasional button-down made an appearance for client-facing Zoom meetings, but what featured below the waist? I hate to think. But we can agree the WFH wardrobe was a welcome novelty. Post lockdown, however, will our definition of workwear be changed forever? For those looking to update their business attire without jeopardising comfort, here is my best in show.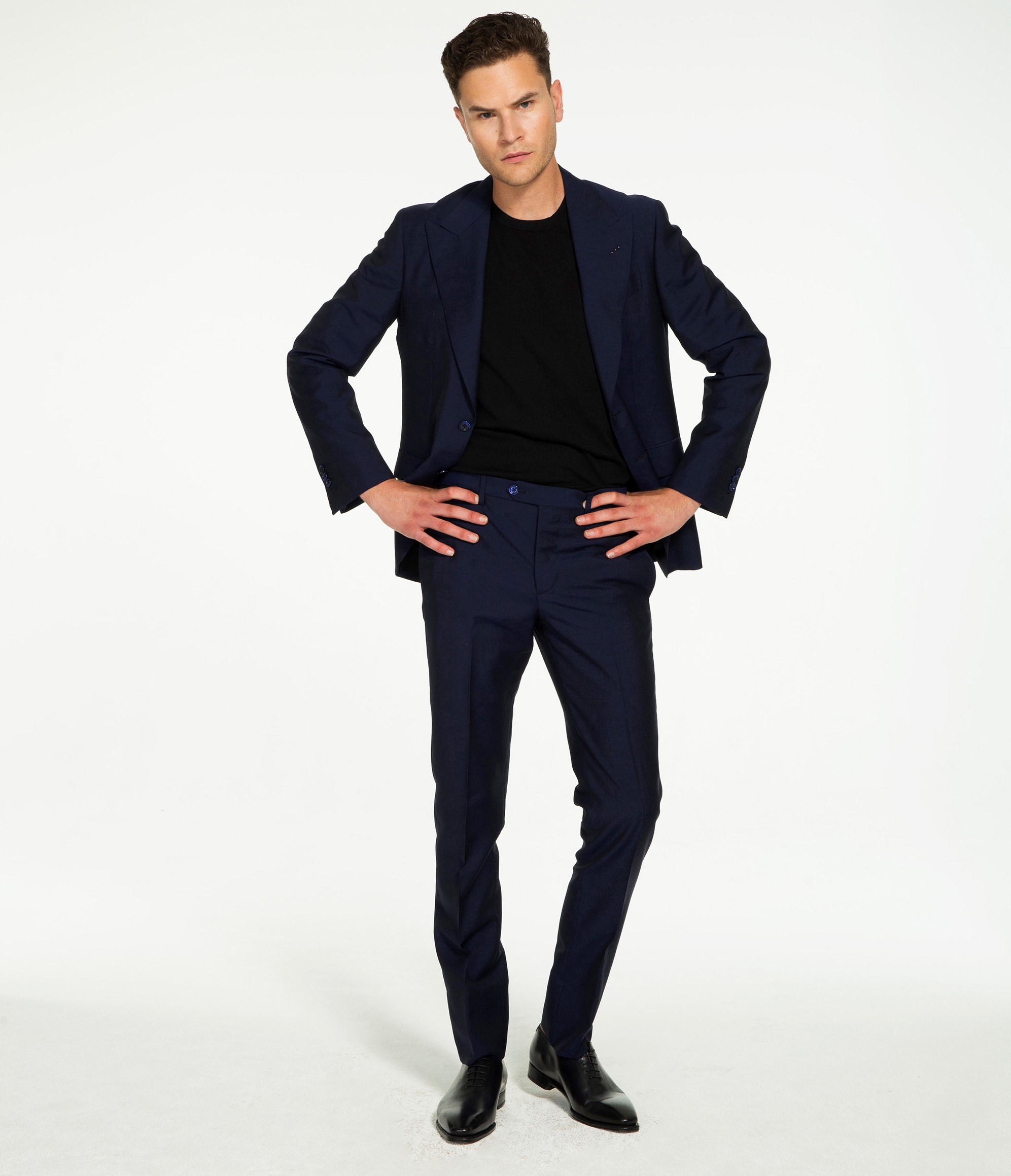 Dadelszen Edward Peak lapel suit, $5,690
Eddie and team know suits. This perfectly cut and constructed mohair wool number is New Zealand designed and handmade in Italy. Finish the look with a cashmere tee (the one pictured here goes for $890 and is handmade in Tuscany). A less-restrictive but polished option.
Shop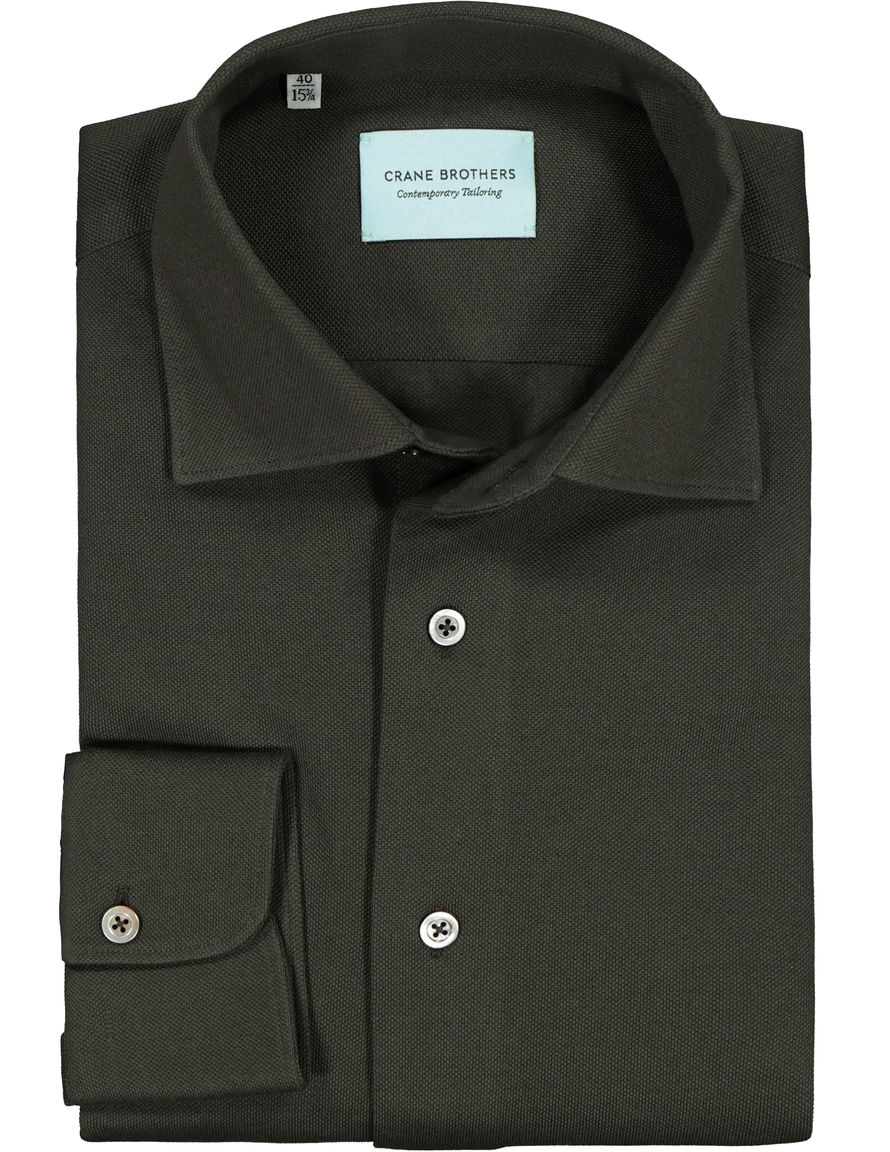 Crane Brothers Sesta polo in Kelly green, $325
Try pairing this soft cotton polo under a suit jacket for an office-appropriate alternative to a classic shirt. The calming effect of the deep mossy hue is an added bonus. Shop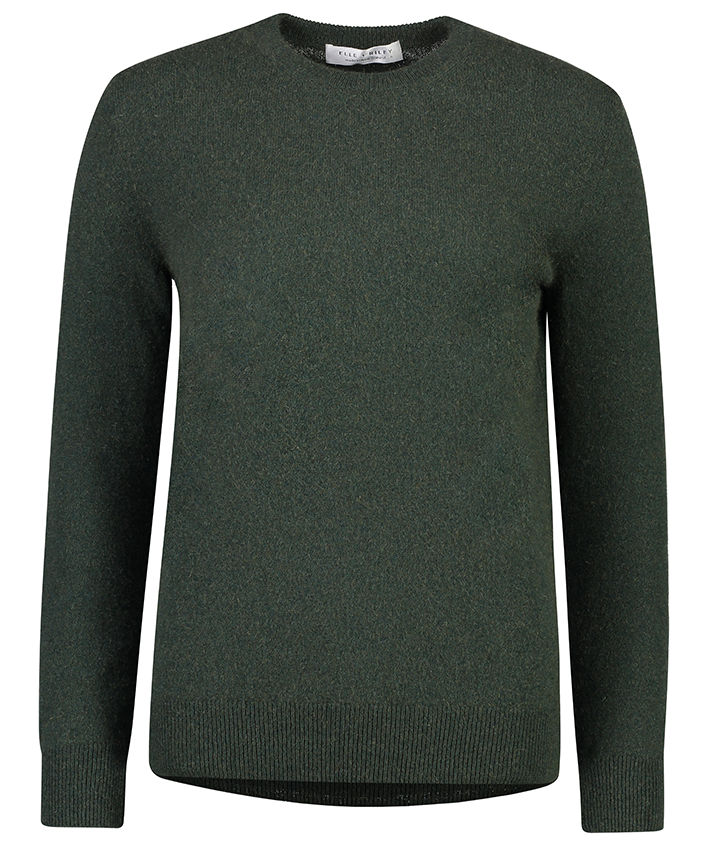 Elle + Riley possum cashmere crew neck, $599
NZ cashmere queens Elle + Riley's unisex crew is composed of 40 percent cashmere, 40 percent possum and 20 percent silk. It's 100 percent a good option for any gender. Look after it well and it will last a lifetime. Shop
R.M. Williams classic craftsman boot from Workshop, $649
It's time to pull on your boots, because who has the time or energy for laces after months not wearing shoes. The more you wear these boots in, the higher the comfort level. Shop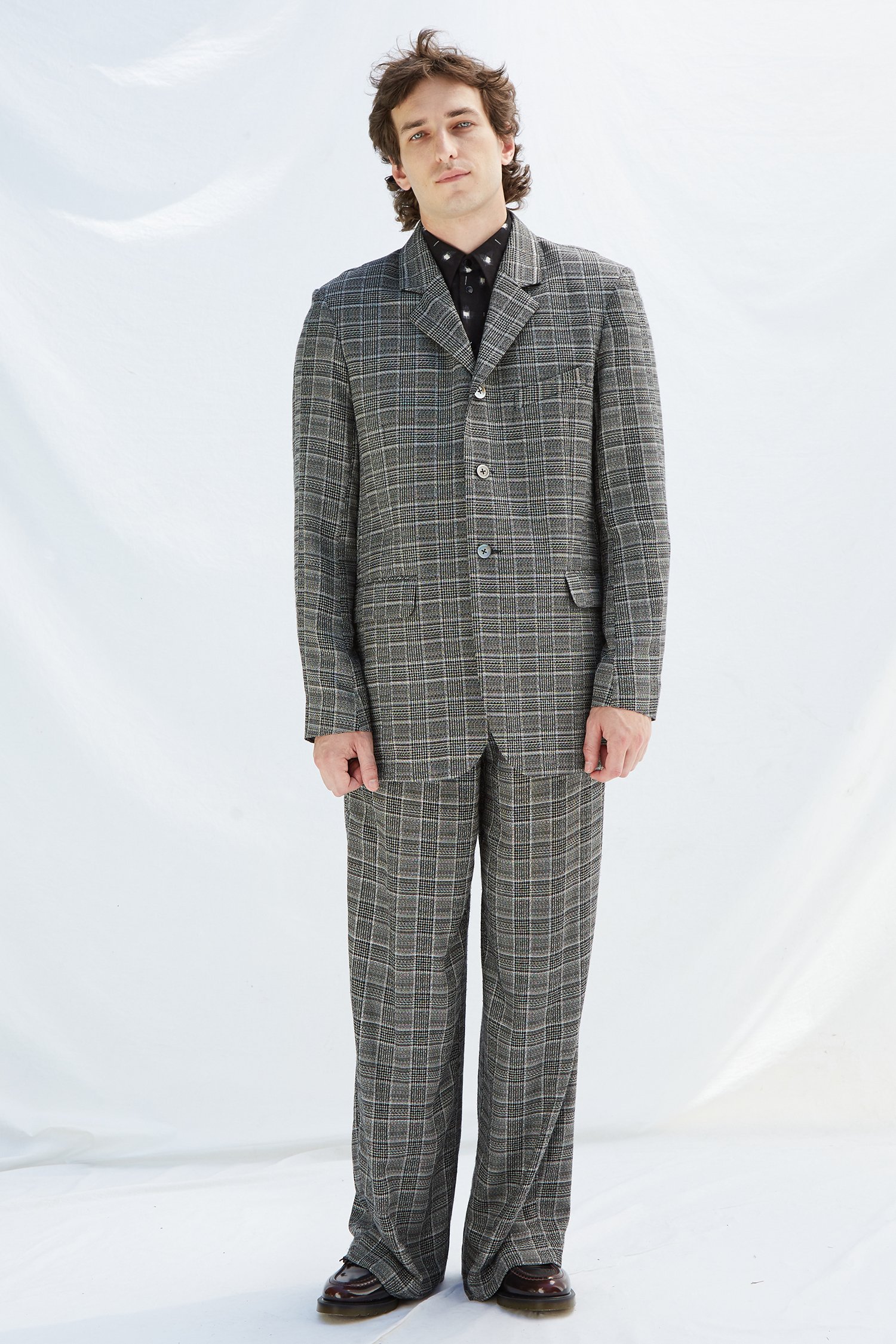 Zambesi Bukowski jacket and Ravers trousers, POA, coming soon
This boxy and slightly oversized jacket and trouser combination creates a fun and unexpected silhouette. With nods to the 1940s zoot suit, the wide leg pleat front trouser might take some getting used to for some, but with a hidden elasticated waist and pull-on feature, the comfort factor is sure to become addictive. Shop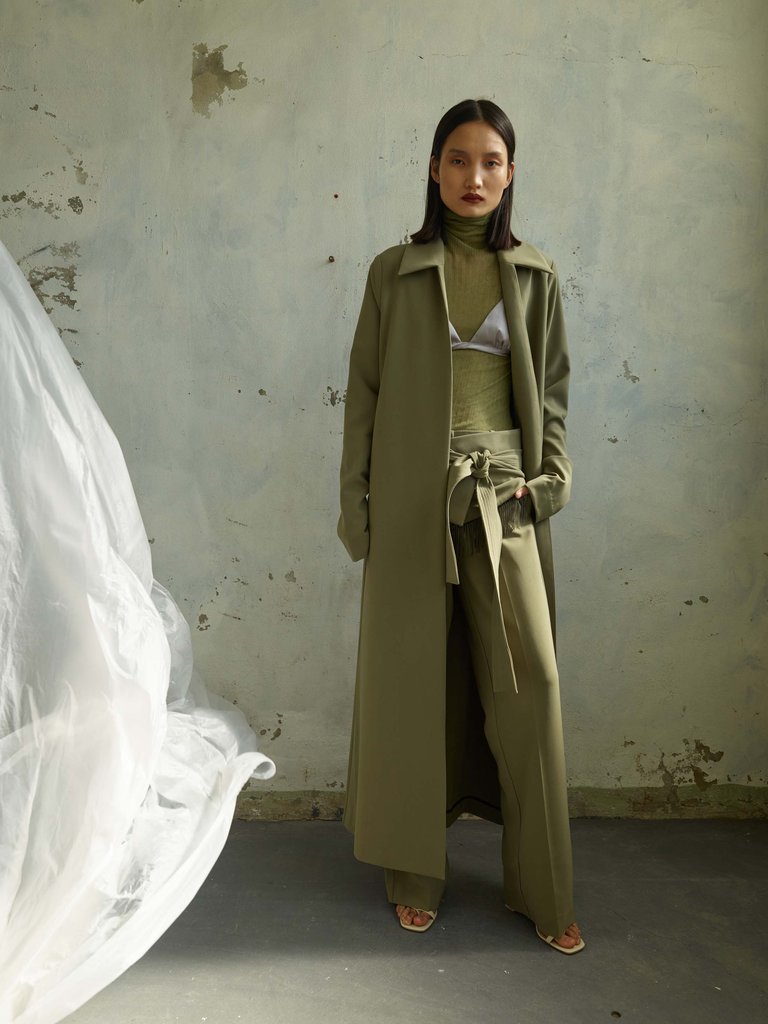 Paris Georgia duster jacket, $890, and basil suit trousers, $472
Chic, relaxed and effortless. This combination works well worn together as a suit, but you can pare back both pieces with soft cotton or knit basics for weekend wear. The fabric is conveniently non-creasing so it's ideal to pack in a suitcase or overnight bag. Shop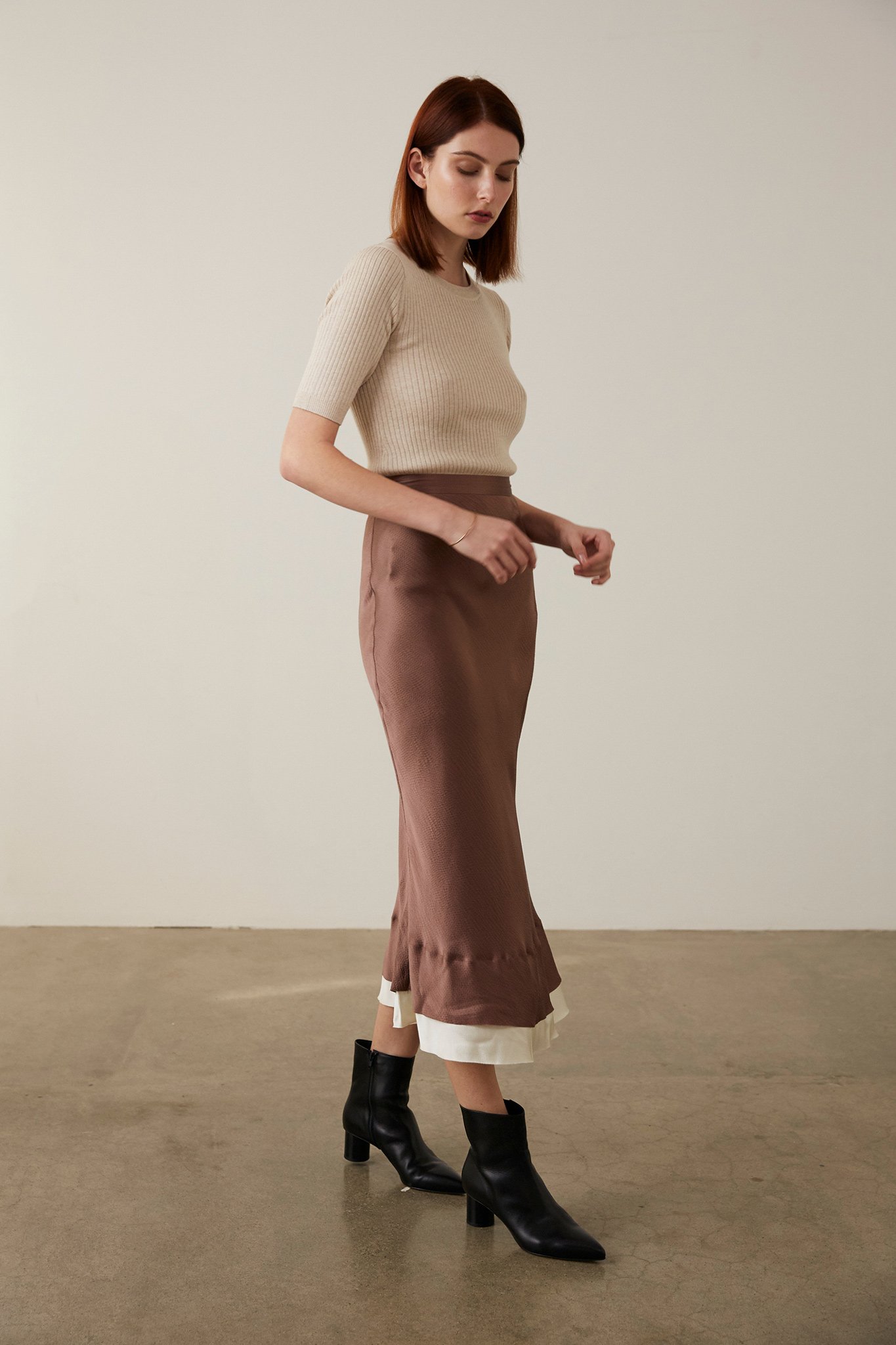 Marle Tommy skirt in rosewood, $210
Mt Maunganui-based Marle specialise in small runs of sustainably made everyday luxury, using the best natural fibres and fabrics available. Their 'Mimi jumper' has become a cult classic and sells out within days every season. Try teaming this figure-hugging stone-washed silk skirt with an oversized blazer and cashmere roll neck.
Shop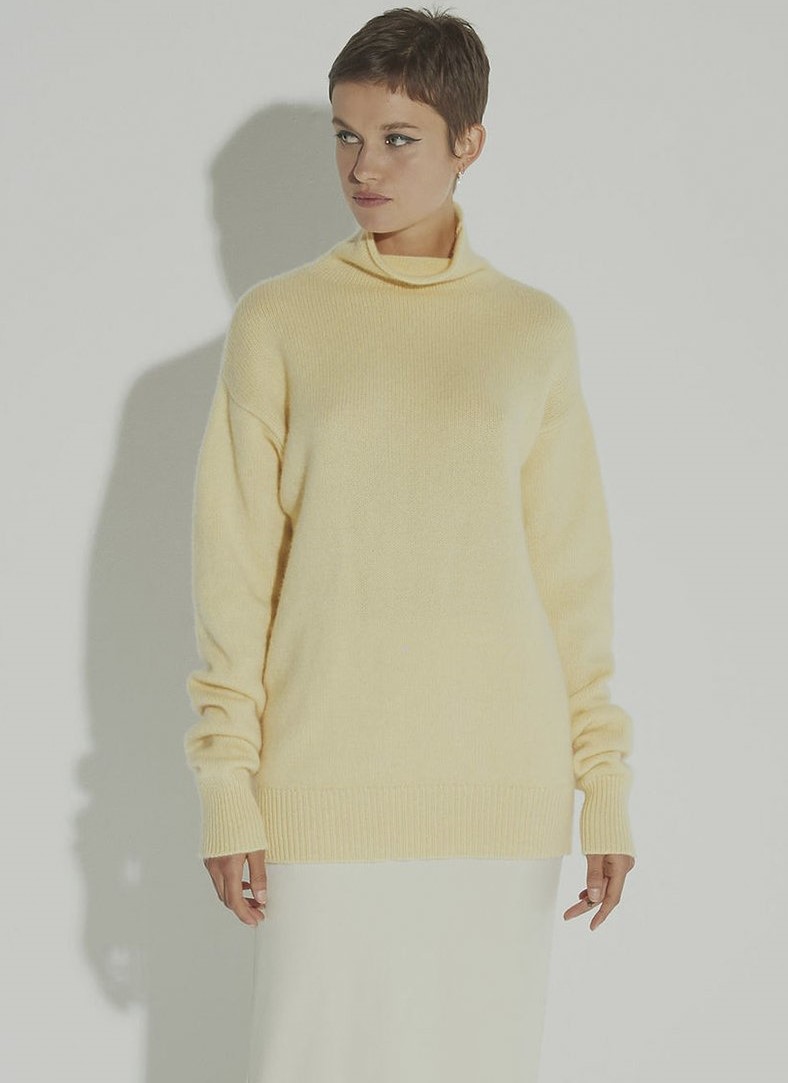 Georgia Alice pure cashmere sweater in margarine, $1,199, pre-order
Perfectly oversized, this beautifully soft and heavy jumper makes a statement in this standout butter yellow. At nearly $1,200, it's an investment, but consider it's also putting money into the NZ economy and give yourself a pat on the back. Pair with a more form-fitting trouser or skirt for an interesting play on proportions. Shop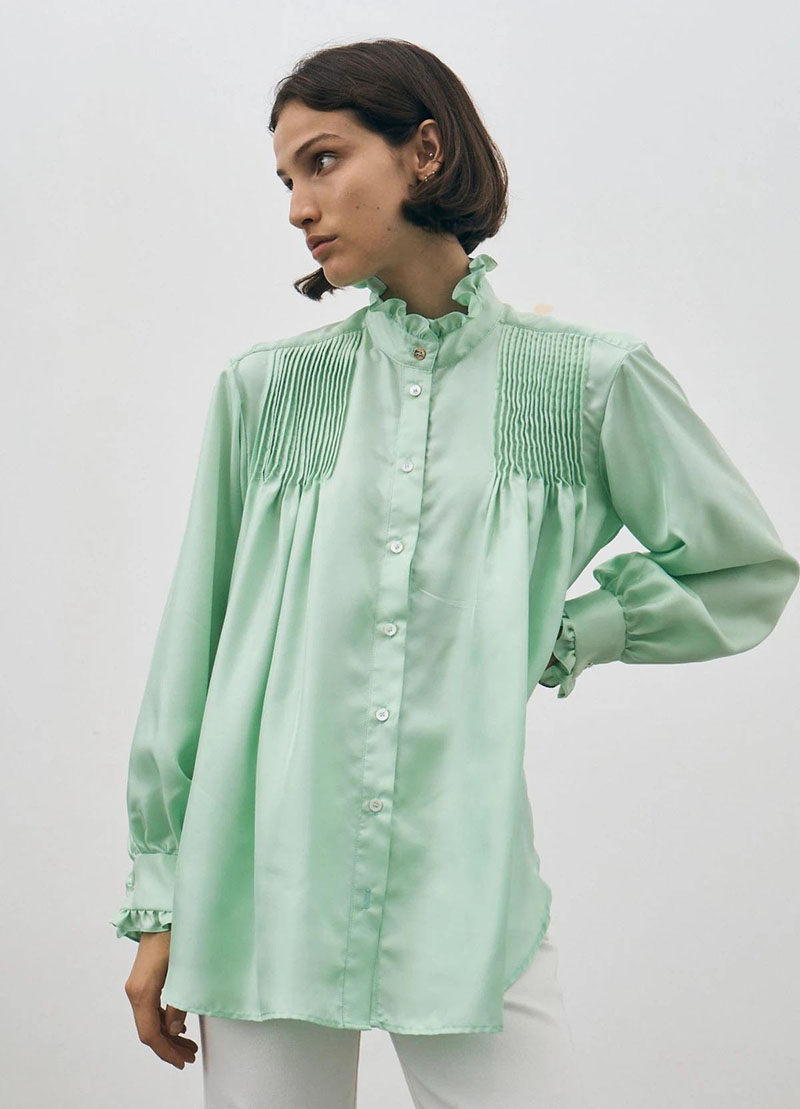 Maggie Marilyn Don't Overthink It Shirt in peppermint, $690
Add some volume with Maggie's oversized silk shirt. I love this worn fully buttoned to create a dramatic high neck. Try loosely draping it over a wide-leg pant. This style is a crowd favourite and I have no doubt the peppermint will fly off the shelf. Shop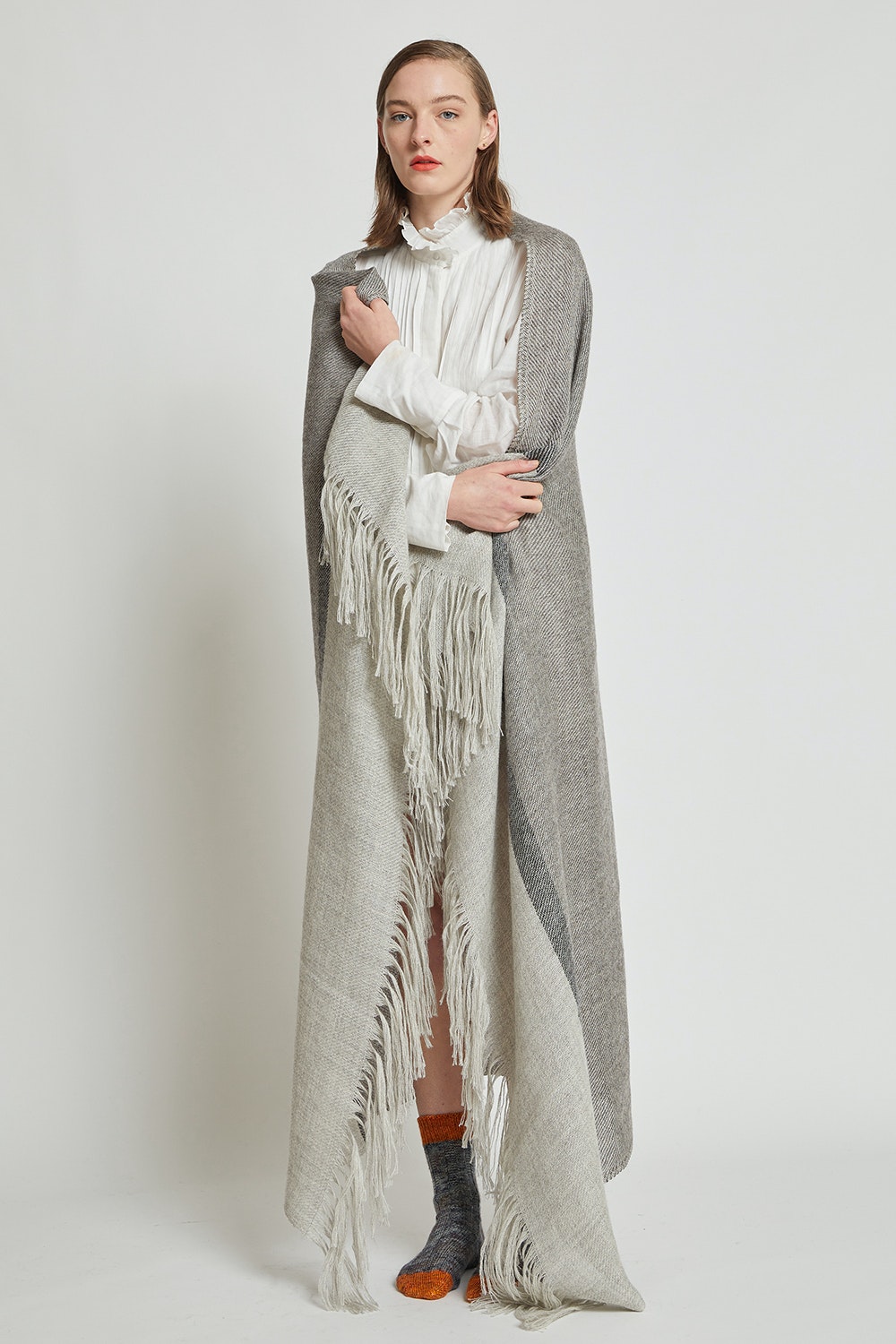 Stansborough wool blanket scarf, $375, from Karen Walker
Scarf, shawl, poncho or blanket? A multi-use item perfect for business travelling – wear it tucked around the neck or as a cover-all blanket while flying. Shop
Follow Sally-Ann @sallyannmullin