Flat, chunky, lug-soled boots reign supreme this season, with a variation available at every price point. The trend started with the Prada Monolith boot, a laced number available in different lengths and styles that has dominated footwear on those in the know ever since.
If Romper Stomper kicks are not for you, never fear – elegantly cut classic shapes such as Chelsea or pistol boots will always remain in style.
A great pair of boots will last a number of winters if you care for them, so when selecting a pair, choose something you know you'll love in years to come.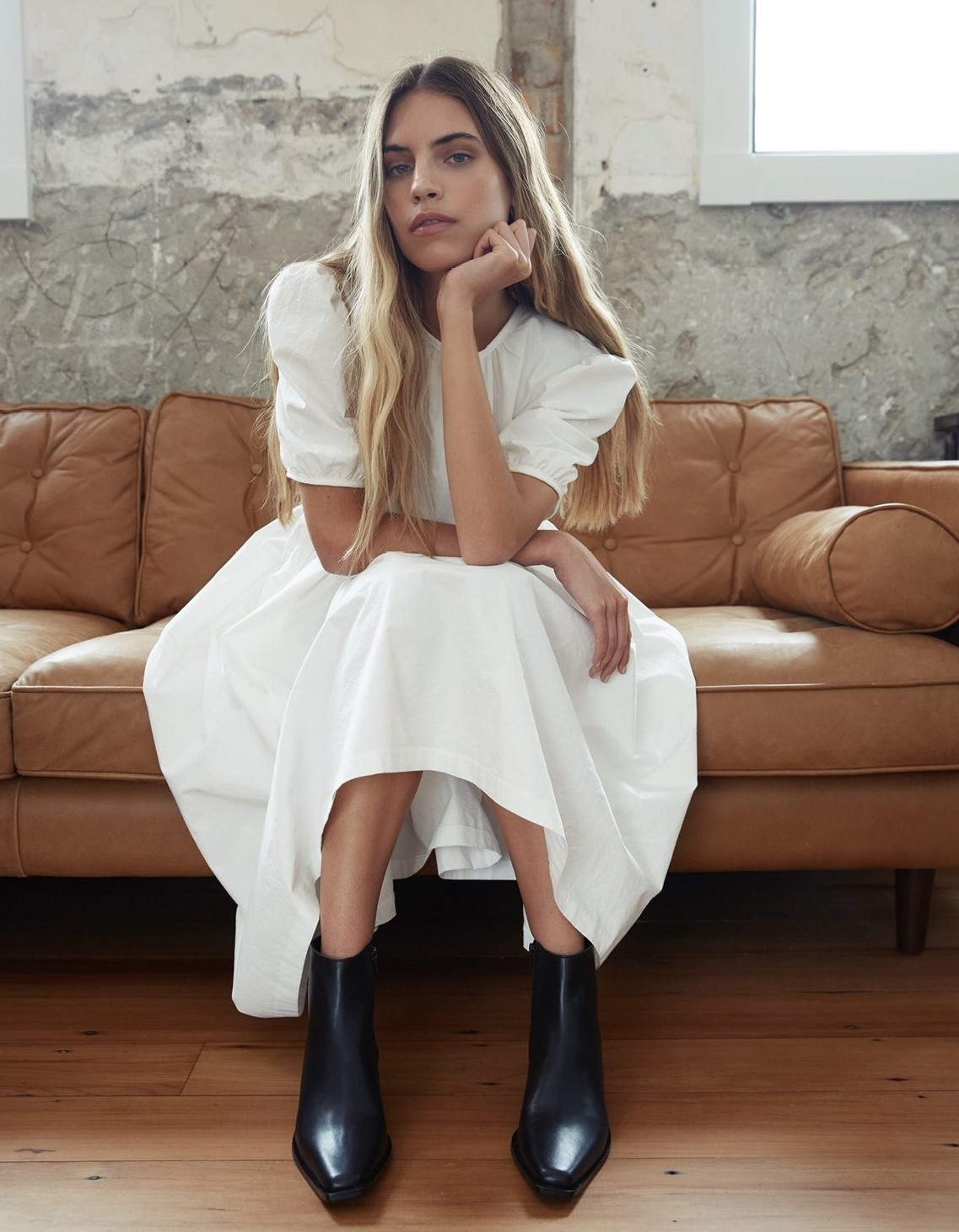 Black pistol boot, $389 from La Tribe
New Zealand footwear and accessories brand La Tribe is one of my favourite local labels. Its pieces are well made and flattering and, in the scheme of things, really affordable. This pistol boot is a fan favourite. It's flattering to the leg, sleek, and looks polished for office or evening wear. Shop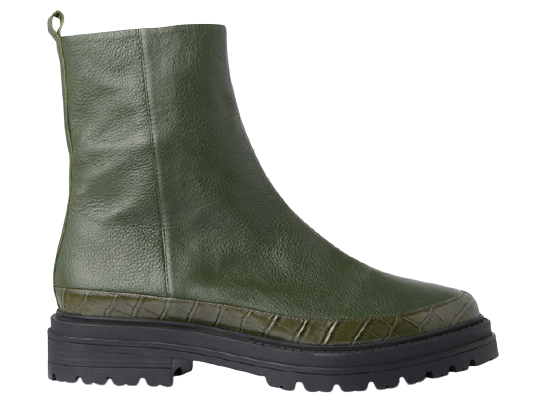 Nora boot, $380 from Mi Piaci
A deep-forest-green leather boot with a small croc leather accent. This boot makes a subtle nod to the trend without making you look like you're charging into battle. If green isn't for you, the Nora comes in a few other colours but be quick: according to the Mi Piaci team, this style flies out the door. Shop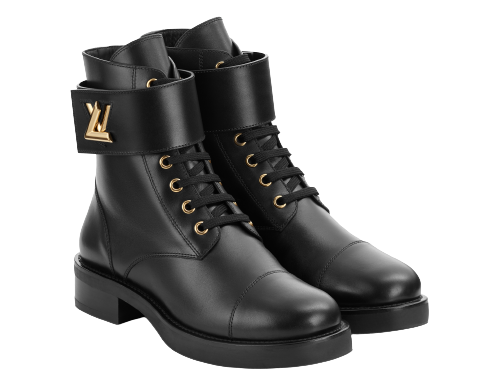 Wonderland flat ranger, $2610 from Louis Vuitton
An investment piece, yes, but in terms price per wear, these beautiful flat boots from Louis Vuitton are worth the money, and work well with everything. Again a nod to the combat-boot trend, but with refined lines and a gold accent, this offering has a feminine edge. Pair with tights and a dress, fitted leather pants or your favourite denim. Shop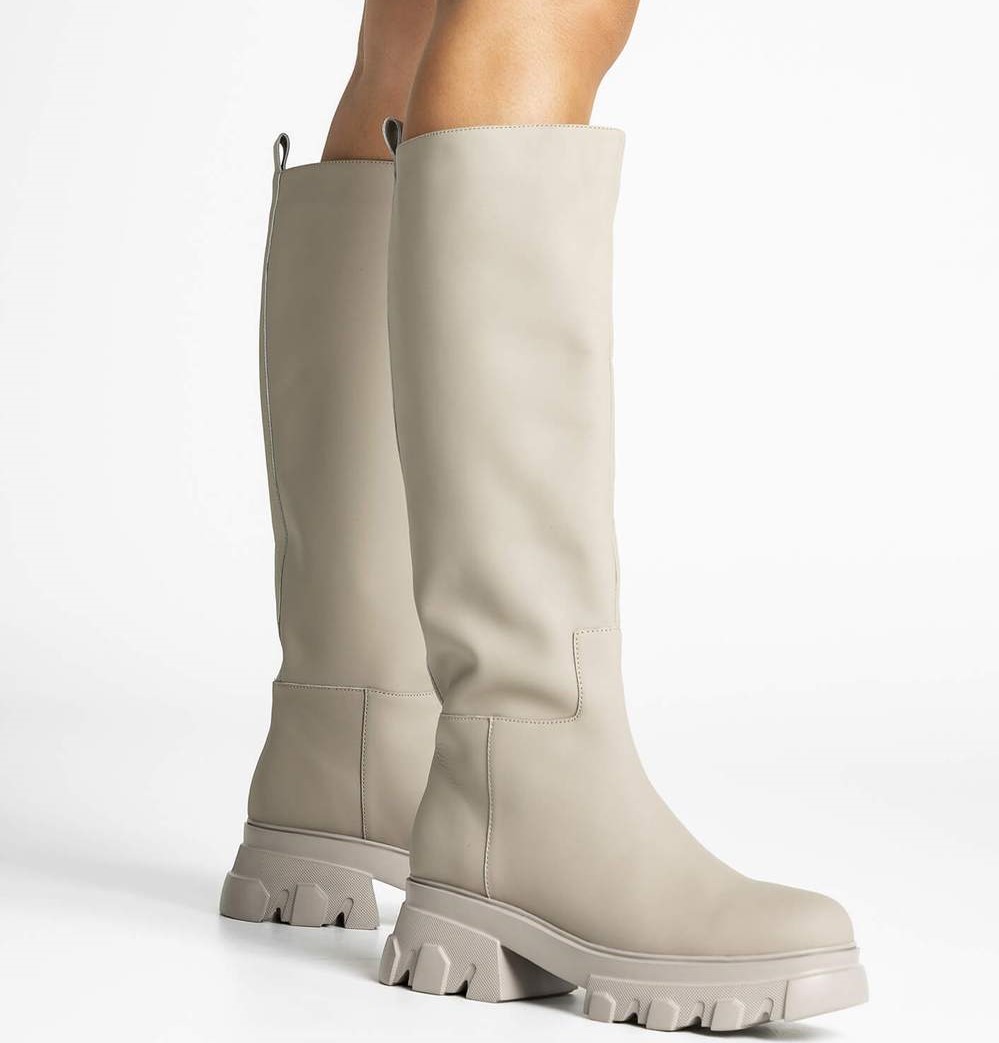 Tony Bianco Dustin grey calf boot, AU$199.95
Romper Stomper-cum-futuristic-go-go girl, this knee-high style with a thick combat-boot sole is popping up in every colour imaginable from a number of brands. These boots are hugely popular with fashion's elite and social media influencers, so you may already have noticed them scrolling on your social media feed. Shop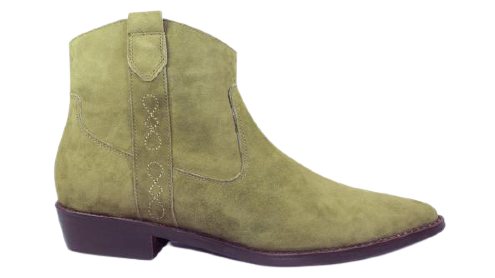 Kathryn Wilson Raven boot, $429
Western detailing and shapes are popping up all over fashion at present, often shown in softer shades and fabrics than we have seen in other seasons. These low-cut numbers from Kathryn Wilson would look great paired with a long floral dress and cropped chunky knit. Treat the suede with a protective water wicking spray after purchase to avoid the dreaded water line from wearing the boots on wet days. Shop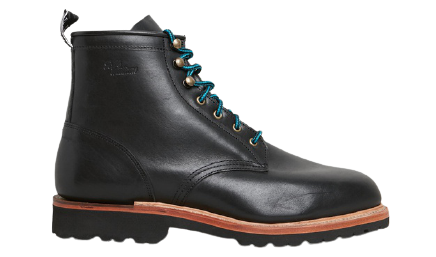 RM Williams Kingscote, AU$684.25 from The Iconic
With its classic round toe and hiking-boot lace, the Kingscote from RM Williams has a mountaineering feel to it. Designed to be worn by all genders, it's made to last and gets better with age, so could be yours for a lifetime. You'll find it in all sizes and two other colourways if a brown or oatmeal is more to your taste. Shop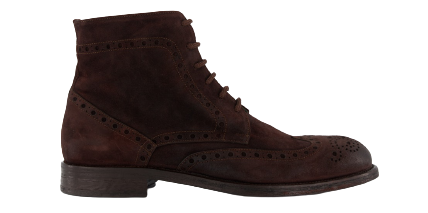 Johnson suede boot from Working Style, $499
The rich warmth of the brown suede and brogue detailing gives this boot a gentlemanly feel. They are cut narrow to the ankle, which allows for slim-cut chinos or suit pants. Pair with a quality woollen peacoat and shawl-collar jumper for an extra-dapper look. Shop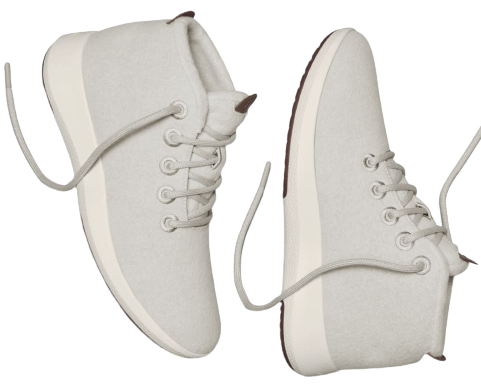 Allbirds Runner-up Mizzles in ginseng, $230
Be weather ready in these high-top weatherproof boots featuring Allbirds' patented water-resistant Puddle Guard. If you're concerned about the colour getting dirty, guess what? They are machine washable. On April 23, in celebration of Earth Day, Allbirds released their in-house carbon footprint tools to the entire fashion industry, enabling brands to declare their emissions as clearly as their price on their labels. It will be fascinating to see if this becomes industry standard. Shop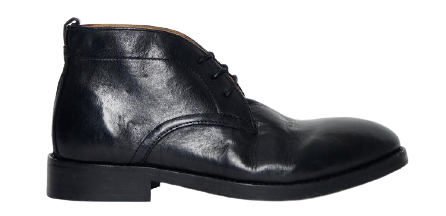 Hudson London Dartmoor chukka boots, $379 from Workshop
Looking for a lower winter boot to accommodate suit trousers? A chukka-style boot is normally around three lace loops tall and rises to just below the ankle. It's a great option for versatility as it can be dressed up or down with ease. Shop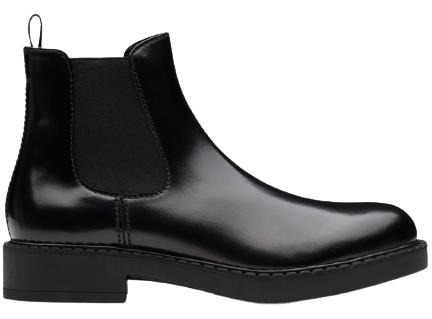 Brushed calf leather Chelsea boots, $1660 from Prada
Luxury for the lads: the perfect Chelsea boot with minimalist design lines. A twist on a classic, the chunky sole gives this a very 2021 fashion feel. I'd love to see these paired with wider-cut pleat-front trousers and a thick turtleneck. Shop
Follow Sally-Ann @sallyannmullin