How often do we return from a weekend away and realise that many of the things we packed in our suitcase were never used? Many of us counter-intuitively pack too much for our short breaks, lugging around bags overflowing with clothing options just in case unexpected situations arise.
If, like me, you've long since learnt your lesson and you now want some helpful tips on planning, editing and packing a capsule weekend wardrobe, look no further. Think comfort, versatility and ease.
I tend to reach for items that can be styled in various combinations, and aim for pieces that don't require an iron. Whether you are exploring wine country, lazing at the bach or off on a city sojourn, enjoy your long weekends stylishly.
The Rupert duffle by Rupert Langton, $399
Former Air New Zealand chief executive Rob Fyfe once told me that no matter where in the world he's headed or for how long, he takes only carry-on luggage. It saves time at the airport, you carry much less and you're forced to work with what you have and be innovative. This conversation completely changed my mindset around suitcases and now I always try to follow Rob's example. If you're going to be carrying your bag around and onto the plane with you, you'll want to make sure it's stylish. These unisex duffle bags are handmade in Matamata from heavy-duty canvas with leather detailing and heavy brass hardware and are designed to be a forever purchase. Shop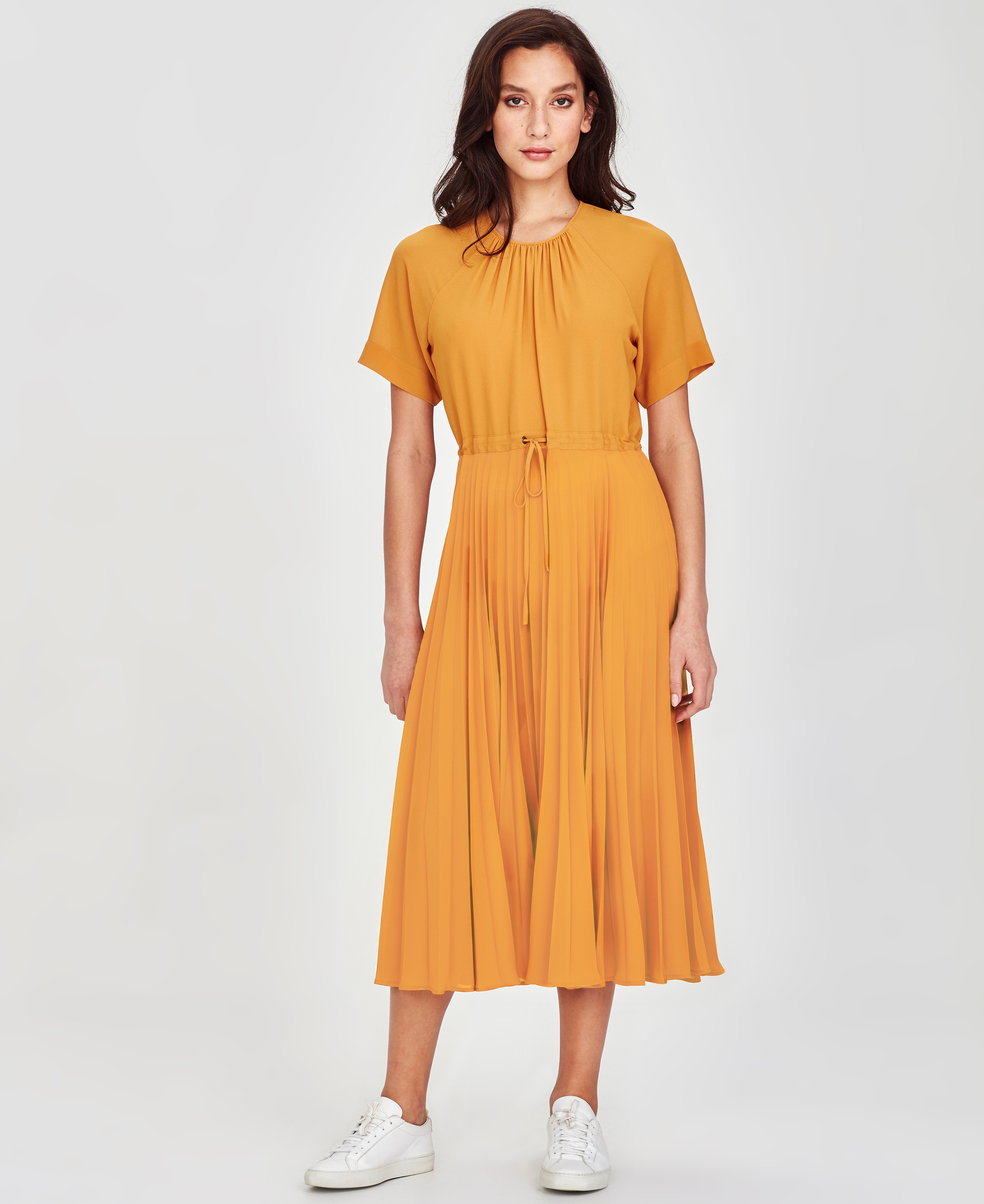 Gracie pleat dress in marigold by Juliette Hogan, $699
This eye-catcher looks equally great during the day teamed with plain white sneakers and a sunhat as it does during sundowner cocktails teamed with earrings and a clutch. It's cut from man-made fibres, so you won't need to waste precious holiday time wielding an iron. (A tip is to hang dresses and shirts up as soon as you arrive at your accommodation, so any creases can fall out naturally.) Shop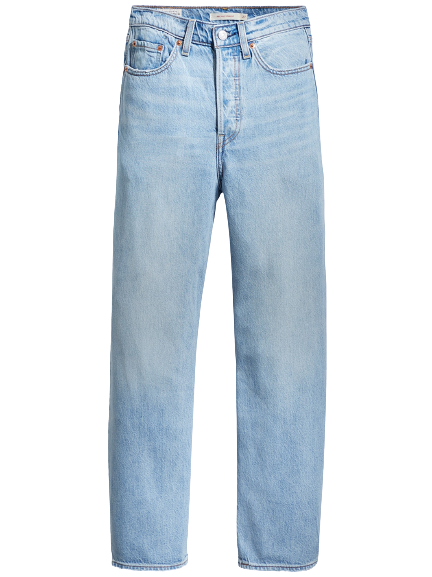 Levi's Ribcage straight ankle jean in middle road, $170
Jeans are bulky and heavy so I suggest limiting yourself to one pair for a weekend away and also encourage you to wear them on the plane, ferry or drive to avoid carrying them. The Ribcage range by Levi's are hands down the best jeans in the business in my opinion. They are cut with a very high rise and I find this helps to flatten the stomach, and the pockets on the back are thoughtfully placed to make a bottom look its best. Shop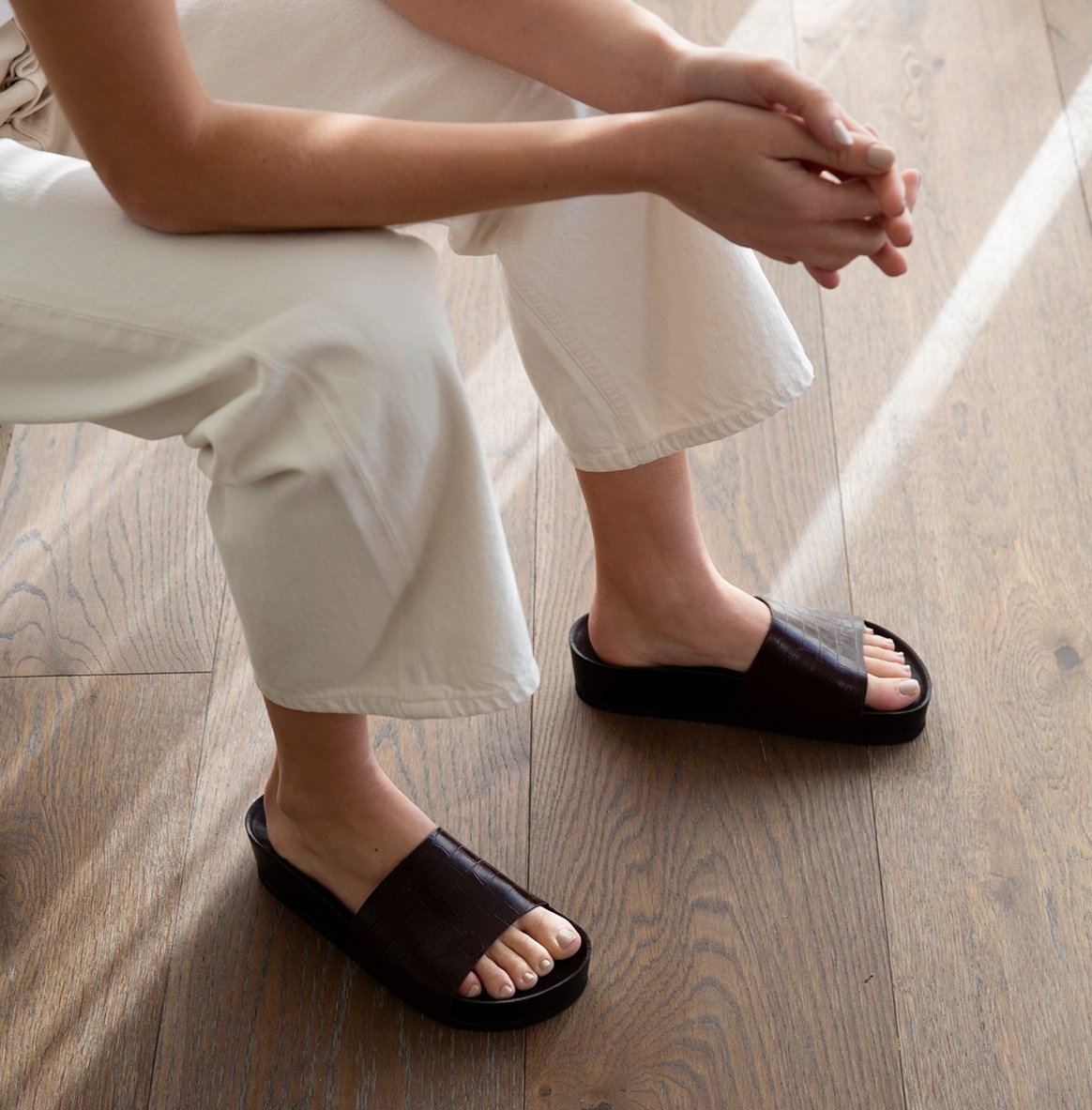 Platform slide in mulberry from La Tribe, $259.90
Casual, classic and comfortable. New Zealand footwear and accessories brand La Tribe has become synonymous with relaxed elegance. This slide is built on a raised platform and will give the illusion of a longer leg. My tip is to pack two pairs of shoes maximum, to save space and weight, so make sure the pairs you select can multitask. These slides look great with denim, skirts, dresses, or even while you're relaxing by the pool. Bone and black versions will be out in December and can be pre-ordered now. Shop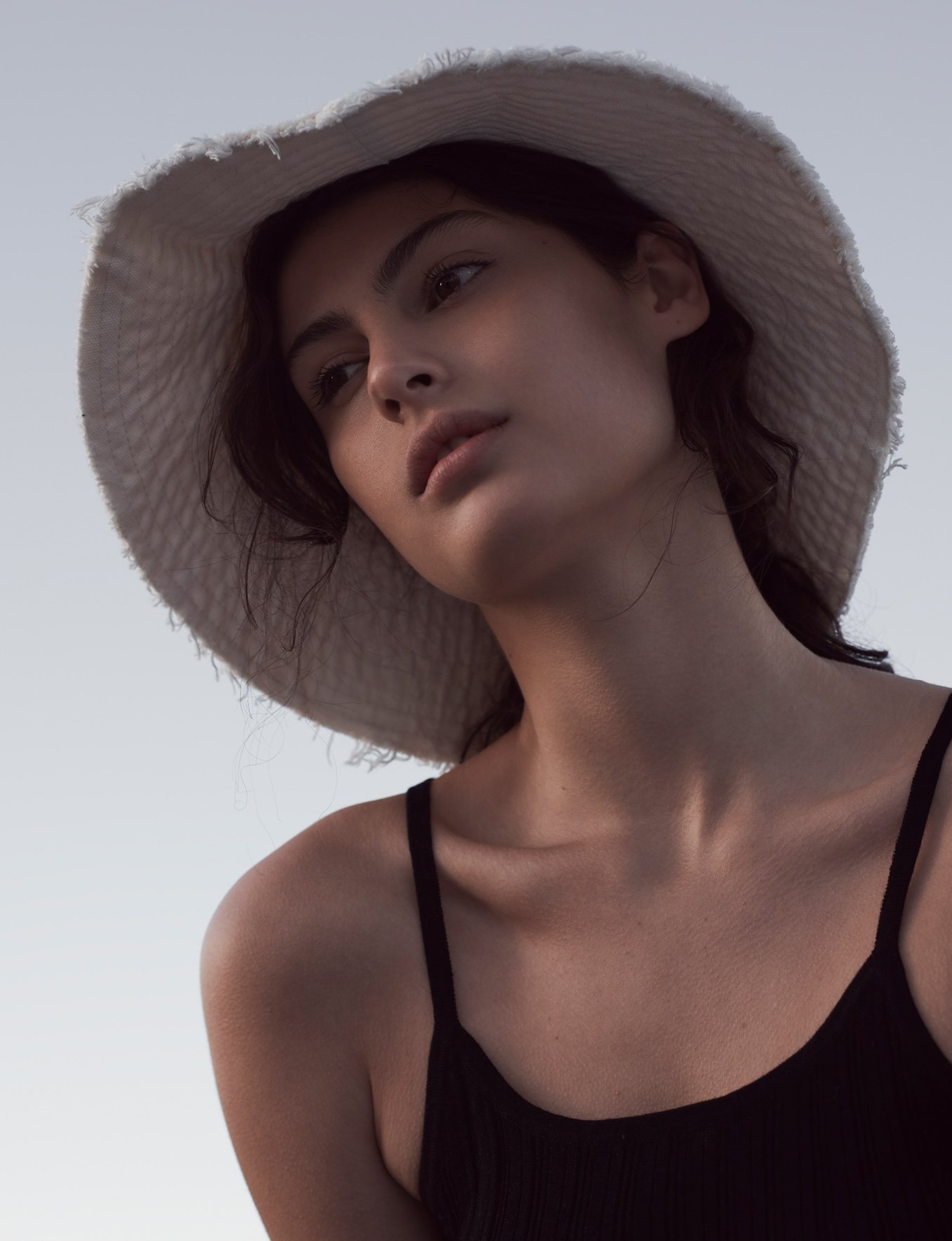 Nonna hat in ivory from Marle, $80
Sun protection should be at the top of mind and packing lists for all New Zealanders, but if, like me, you've ruined numerous straw hats trying to pack them, or worse still left them stored in the overhead compartment, you'll appreciate being able to pack down this soft linen number by Marle. Available in a number of shades to suit your look; the ivory colour is my pick of the bunch. Shop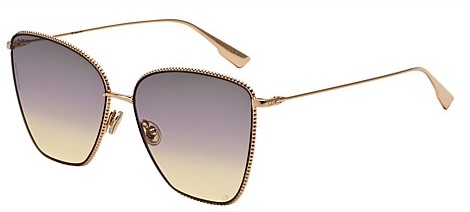 Christian Dior gold glasses, $700 from David Jones Newmarket
I'm a huge fan of these glasses by Dior and their soft shaded lens are light enough to wear in low light or indoors and the frames large enough to cover a weekend-away make-up-free face. At $700, they're an investment piece, but I do think a great pair of glasses rounds off any simple outfit. Shop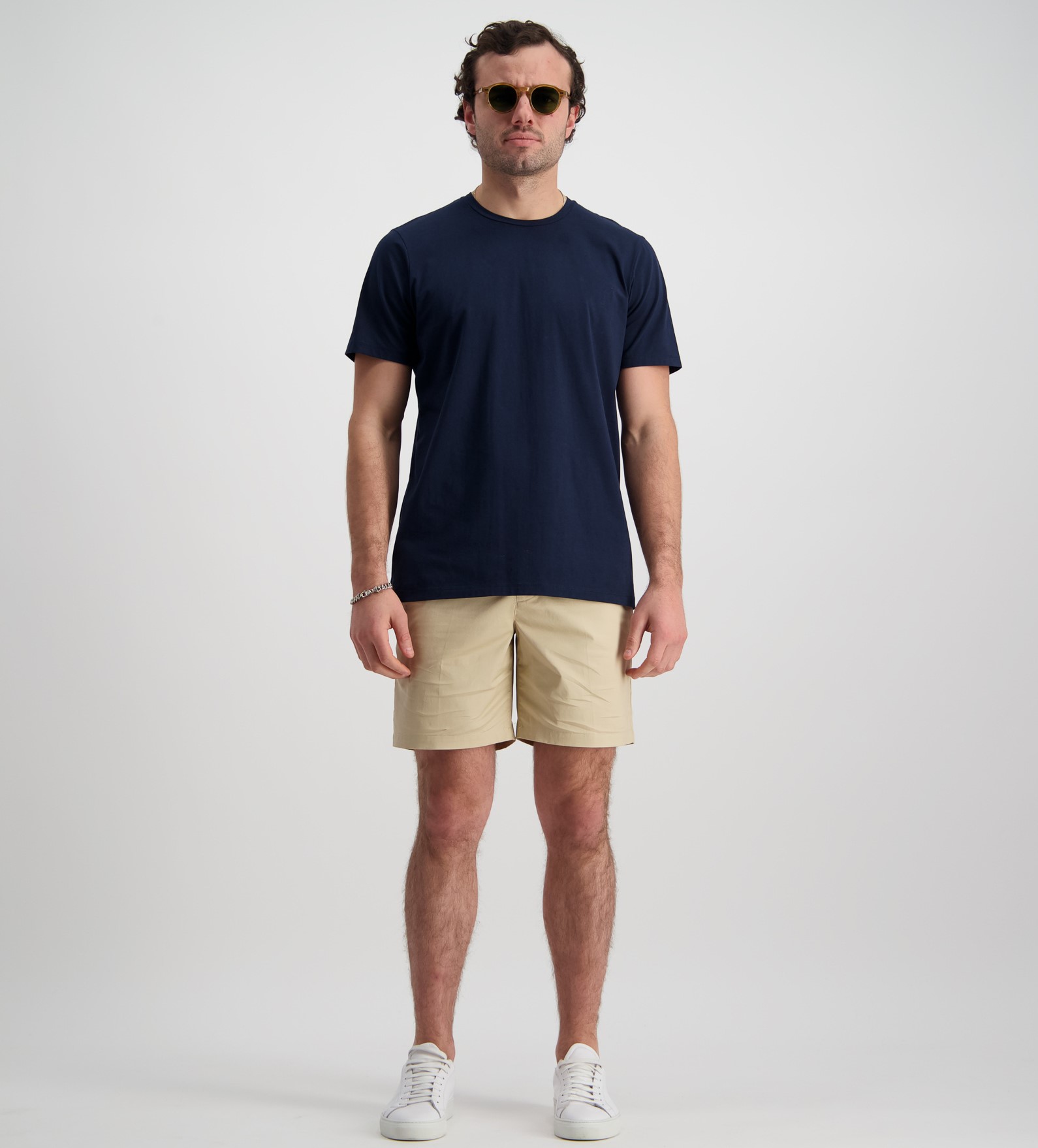 Essential shorts in tan by Asuwere, $150
Classically cut, with clean lines and adjustable side tabs, these are made from a lightweight twill with a little stretch to allow freedom of movement. A little on the short side, they have a European feel to them but won't take up much space in your overnight bag. Team with crisp white sneakers and a lightweight cotton knit. Perfect for daytime wear while you soak up the sun. Shop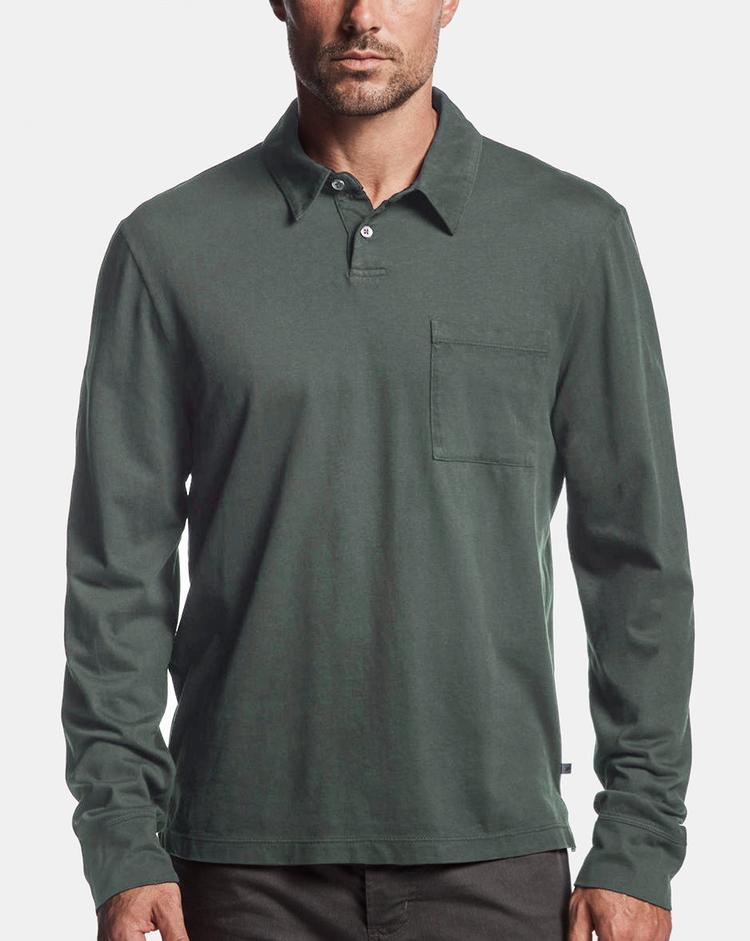 James Perse sueded jersey rugby shirt, $249
A soft alternative to a button-down shirt, these iconic James Perse cotton pieces have a luxurious soft feel to them. The collar adds a put-together touch, which gives a more elevated look than a tee-shirt. Consider rolling the items in your luggage to avoid creases and create space efficiencies. Shop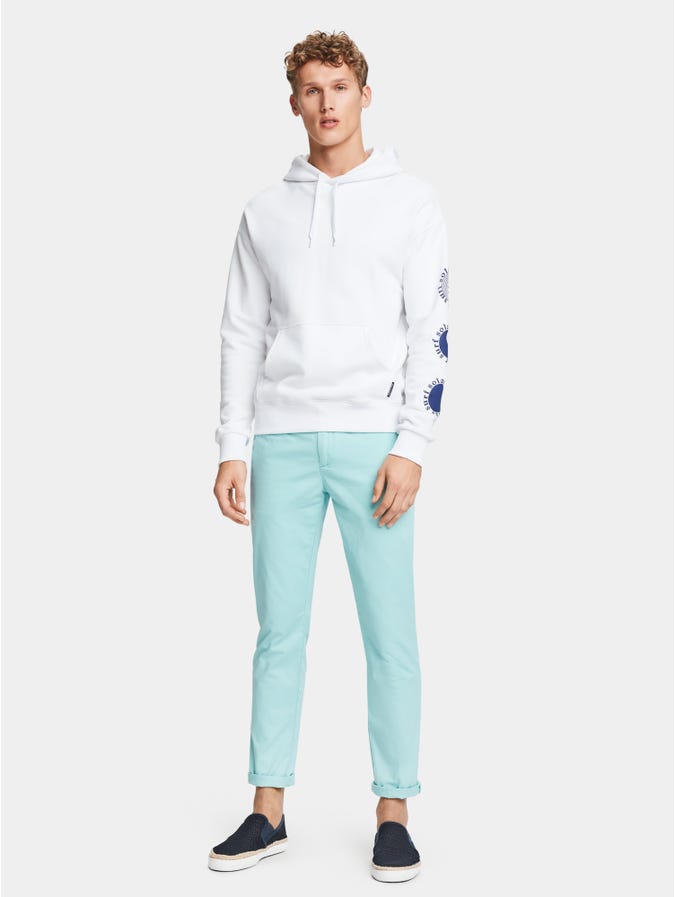 Mott pima cotton chinos in surf mist by Scotch & Soda, $229.95
A curated capsule wardrobe doesn't need to mean monotone or muted. Why not have some fun with these seafoam turquoise chinos this Labour Weekend? Let your colourful pants take you from sightseeing during the day to dinner at night. Try teaming them with a smart polo shirt, classic leather or woven belt, and a loafer. If you pack a bright colour like this (and I hope you do), consider coordinating the rest of your selections to work harmoniously alongside them. Shop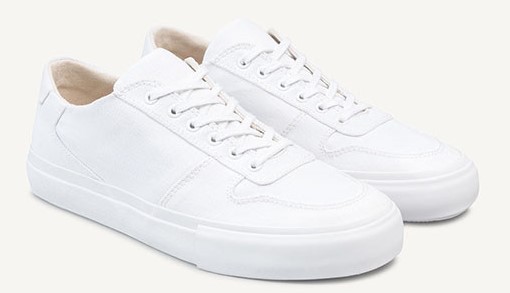 Bal canvas sneakers in white by Collective Canvas from wellmadeclothes.co.nz, $119.90
Collective Canvas is a New Zealand unisex sneaker business that uses naturally grown and sustainably sourced materials to make its classic trainers in a large number of variations. I often note a "plain white sneaker" will bring together an outfit and when making my selection, I feel the fewer bells and whistles, the better. This option ticks so many boxes. Bal is a local business that is ethically minded and produces a classic, stylish and wearable product. Shop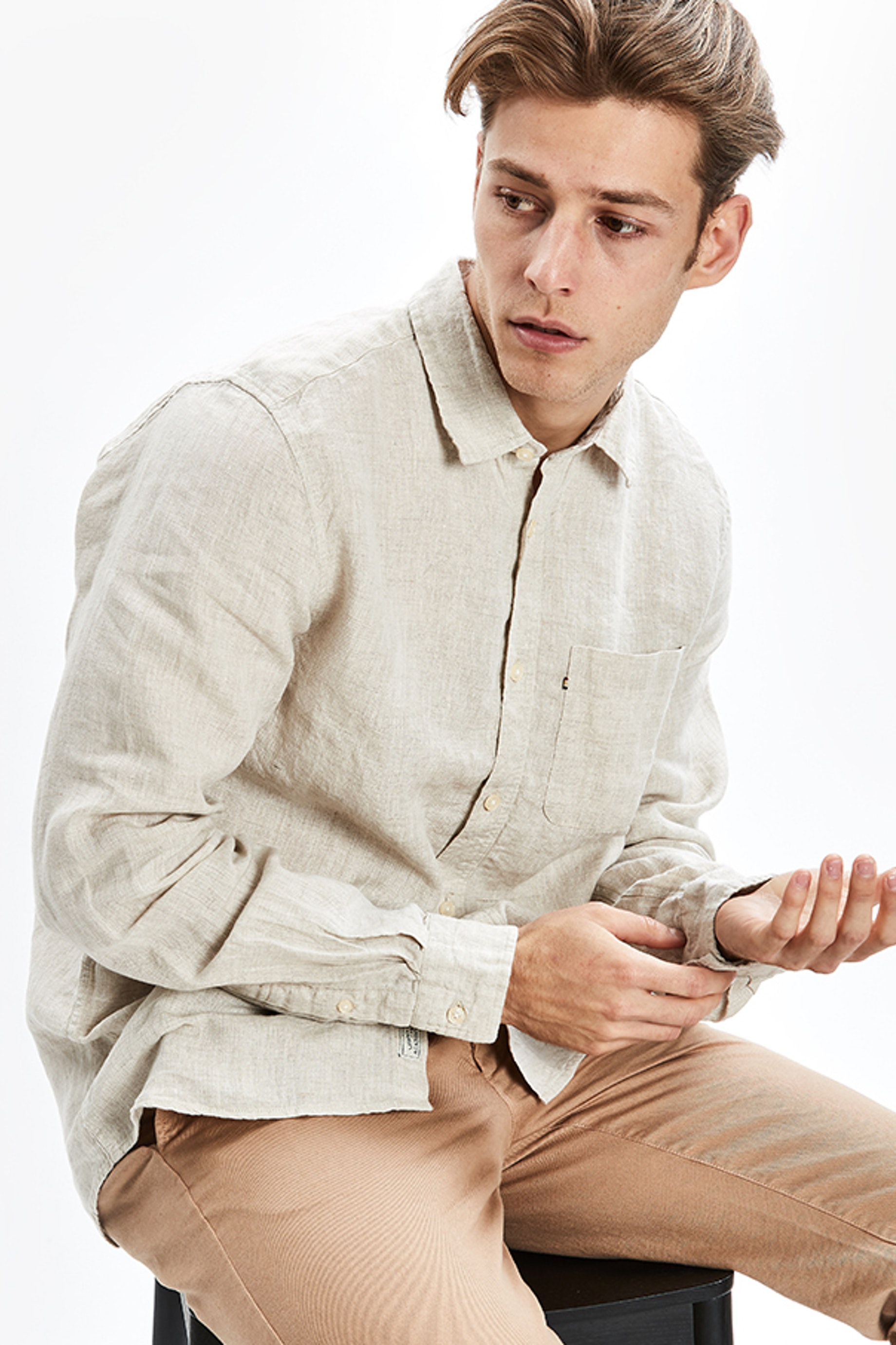 Hampton linen shirt in oatmeal by Academy brand from Superette, $99
Something about the thought of a linen shirt on a man makes me feel relaxed and summery. I was drawn to this particular item for its gentle oatmeal hue. This teamed with the seafoam turquoise chinos and a suede loafer would make for a perfectly relaxed yet put-together option. If you're up for clothes-sharing, this would work well as a layering piece over a dress or camisole for your companion. Shop
Follow @sallyannmullin