Art is my favourite tool for anchoring an interior space while injecting personality and culture. Carefully selected pieces give a glimpse of who we are as individuals or families. Budget, style and space are no hurdles to creating a collection that shows a little piece of your uniqueness.
A few years ago, a favourite client asked me to join her group on the great Dio House Tour in Auckland. The event concept offered the chance to meander through people's homes witnessing their wares, free to secretly judge their personal style.
I decided to tag along.
Parnell offered the first two homes and, although the historical architecture was stunning, the furniture (possibly staged) was perfectly placed and the gardens were manicured to within an inch of their rosy lives. I left the houses feeling strangely unattached.
The third home was different. I felt instantly connected, discovering clues room by room as to who might live here. This home had all the elements of the others, but visiting it was an elevated experience entirely due to the beautifully curated art.
The collection was rich and varied, with personal pieces and collected works, including by US artist Chris Maynard, which were exciting to examine up close.
Throughout the day, I experienced the difference between the houses devoid of art and those using art to build layers and depth. They were worlds apart.
So how do you bring layers of creativity, culture and personality into your own home through art?
Where to start
Art is a means of expression and, while the rest of your home may obey certain rules, I encourage clients to let loose on their walls. Choosing eclectic or bold pieces makes a room exciting and interesting. Try switching it up when it comes to your personal style, as contrast in a space creates excitement and keeps it interesting. Think about using a large piece of vintage-style art in a modern, minimalist interior or, if your home is more traditional, create a striking focal point with an interesting contemporary piece.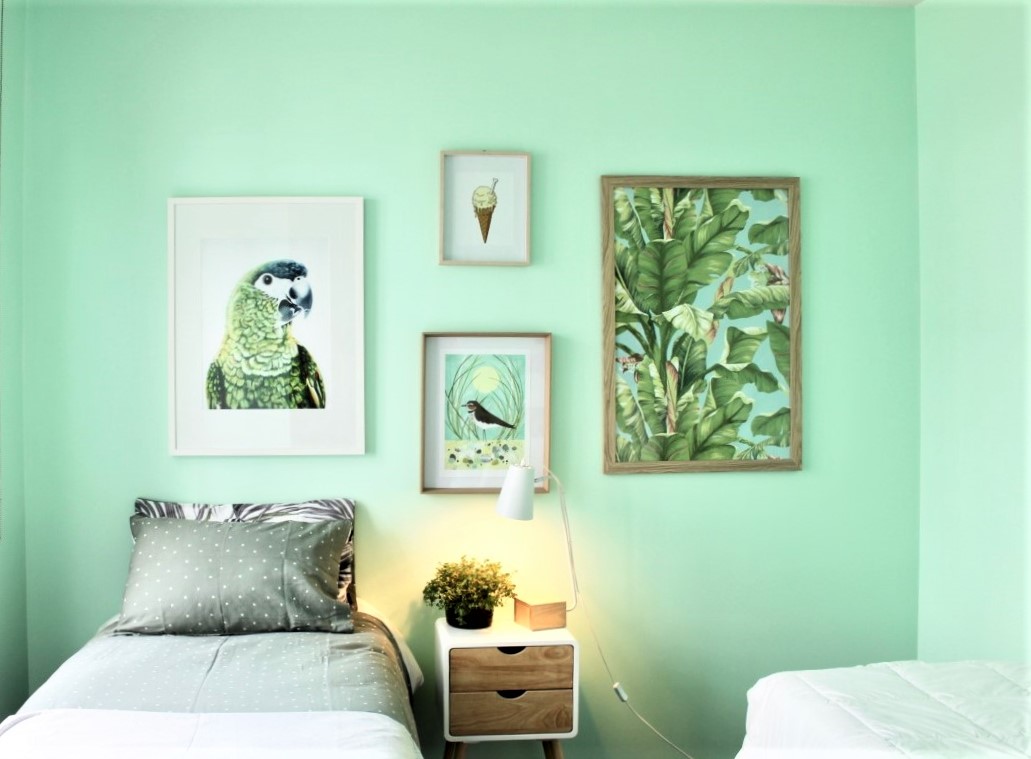 Where and why
Art gets people talking and can create a focal point which can provoke or amuse. Figuring out where you need art and what you want it to accomplish will help when it comes to finding the right piece.
Start by thinking about where the work will be placed and how you want it to influence the space.
Is there a feature wall above a fireplace that needs anchoring through colour? Do you have a dark room that needs brightening or a transitional piece in a hallway to create flow and interest?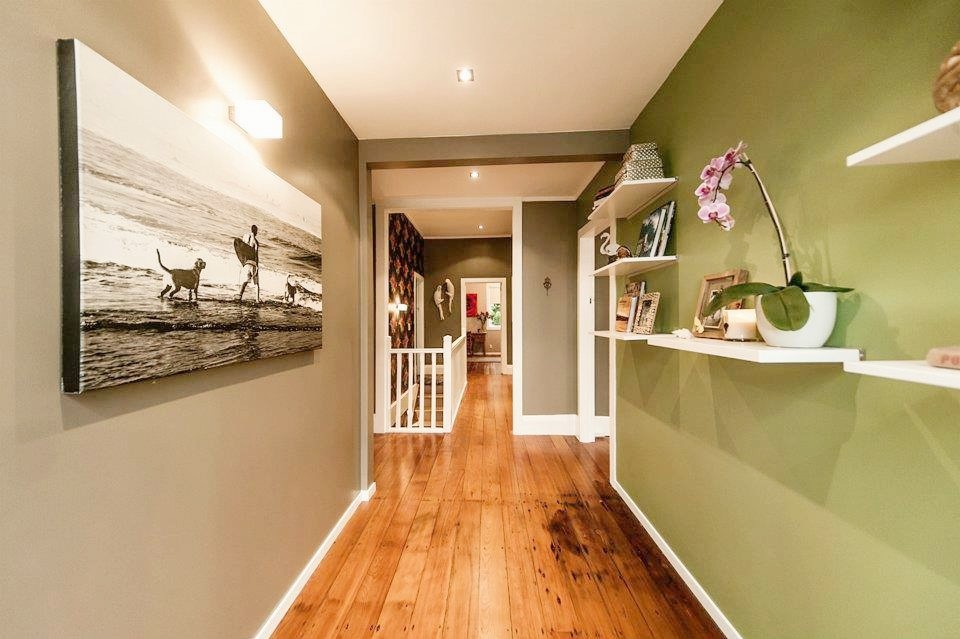 Get curious
When starting out, it's a good idea to visit galleries and art shows in your area to see what's new and which works speak to you.
Don't be shy about chatting with the curator to increase your knowledge of the artist and their backstory. This can help build a greater connection to a piece you already love.
Gallery manager Anita Tótha from Sanderson Contemporary Art in Auckland's Newmarket stresses the importance of doing your research. "You want to make sure you connect with the artwork and that it holds significance for you. We advise new collectors to trust their gut – you will know when an artwork is the right one for you."
If prints are more your thing, try endemicworld online and on Auckland's Ponsonby Rd, as their collection includes art prints by working artists only (not open-source image libraries). Quality prints are great for fleshing out an existing collection. These guys support emerging and independent New Zealand artists and the vibe is always very welcoming.
Go big
A common mistake I see is when people begin with a smaller piece of artwork because they think they don't have the space for something more sizeable. A small space filled with tiny items tends to create a feeling of everything being itty-bitty. A design trick is to incorporate one larger element, a large rug or sofa, to make the room appear bigger. Oversized artwork creates that effect without cutting into any living space. Grouping smaller pieces together is a good way to suggest a bigger visual impression, or mount and reframe a smaller piece with a large frame.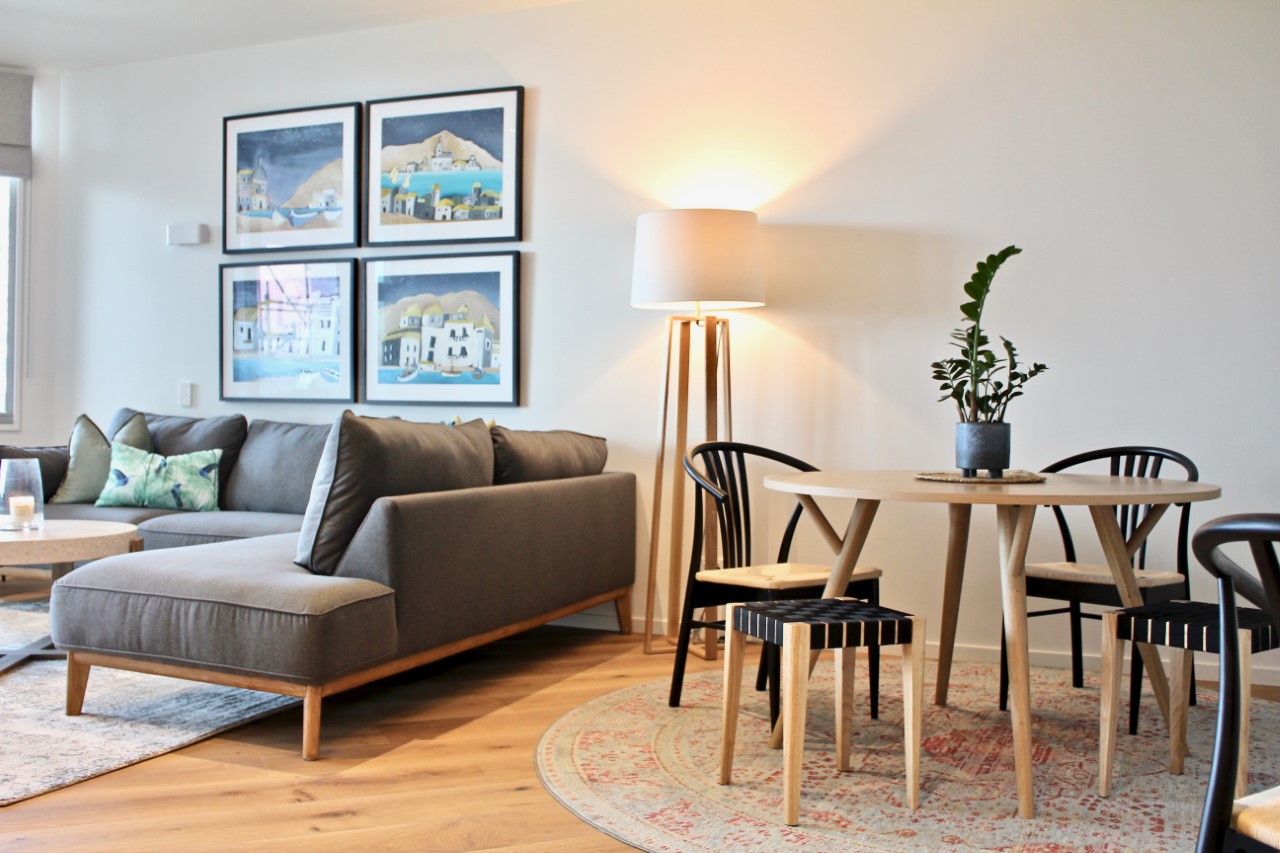 Hanging artwork
The general rule is to hang single pieces at eye level. But work with your space; often pictures can go slightly lower, especially if you have low ceilings.
Above a sofa or bed, keep art 15-20cm higher than the furniture. Art hanging above a sofa or console should be approximately two-thirds of the width of the furniture.
The artwork and piece of furniture should relate to each other and sit close enough that they collectively occupy the whole wall together as a unit. If there is a huge gap in between it can look disjointed.
If you are creating a gallery wall, mock up the layout on the floor first, arranging the collection to form the right shape, orientation and spacing before putting holes in the walls.
Be patient
Gallery walls have been on trend for some time now, tempting us to buy cheap prints en masse and playing into the 'gotta have it now' culture. Nothing compares to a collection that feels gathered and built on over time. Do not compromise. Be willing to look and discover art in unexpected places, such as second-hand stores and garage sales. You may find something incredible from a rising talent at an art school exhibition, or on your travels around the country.
You are limited only by your imagination when it comes to collecting and curating for your home, but ultimately make decisions from the heart because, first and foremost, you want to love the art.
Alison Ward is the founder of Corner Room Design in Auckland.
cornerroomdesign.com