New cloud research shows one size does not fit all and security budgets are not keeping pace with growth ambitions.
Darren Hopper, Associate Director Cloud, Datacom shares findings from the Fourth Annual Cloud Report and looks at why cloud strategies are changing.
Cloud-first has been made a policy position in government – and businesses, large and small, have put cloud front and centre in their digital transformation strategy, modernising applications and infrastructure.
The reality is much more complicated, as the results of Datacom's 4th Annual Cloud Report show. It draws on the findings of a Tech Research Asia survey of 700 business and IT leaders in organisations across New Zealand and Australia and shows that, while public cloud computing will be the number one preferred platform for one in two Australasian organisations for the next three years, all platform types except on-premise data centres will grow.
New Zealand survey respondents told us they are still hosting workloads on their own infrastructure (91 per cent), making use of co-location facilities (83 per cent), using private cloud (85 per cent), and public cloud platforms (40 per cent).
Cloud is not an either-or decision. A lot of organisations face an obvious decision point around cloud migration as they weigh up whether to refresh infrastructure or co-location arrangements. But many are making deliberate decisions to maintain their applications and data on multiple platforms. Cost and performance are the major factors, but there are other considerations.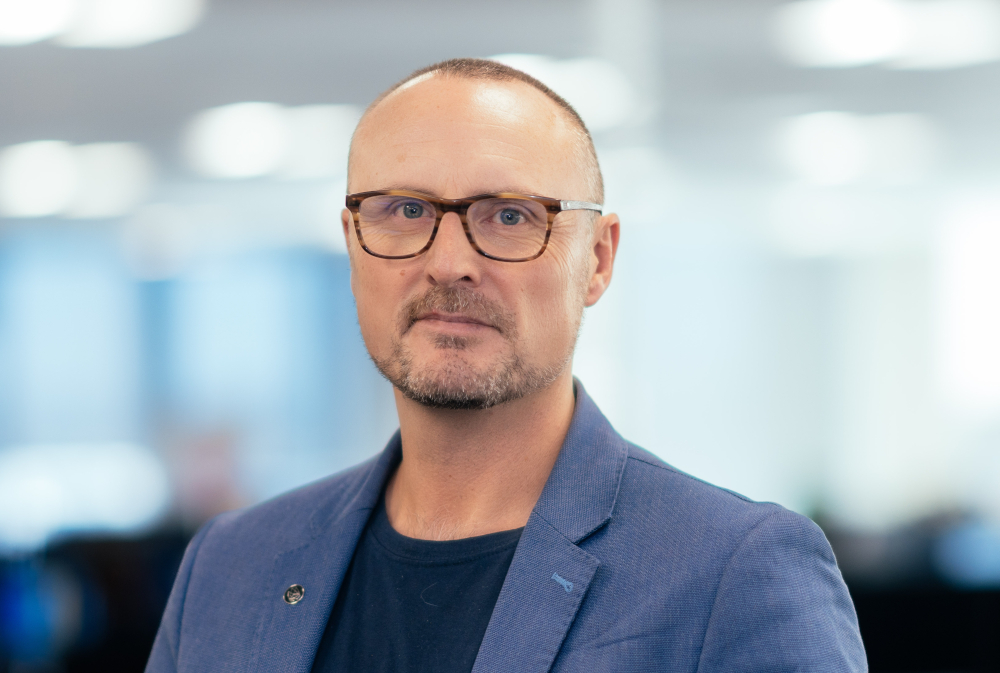 Darren Hopper, Associate Director Cloud, Datacom.
Organisations across Aotearoa – particularly those working in the public sector and handling data belonging to Māori stakeholders – have critical data sovereignty requirements. Not all cloud platforms offer true sovereignty, so it is critical that organisations understand their obligations in this area before determining their cloud strategy.
The upshot is there's no straightforward pathway to the cloud. Every organisation must find a solution that suits its own unique circumstances.
We have seen a trend towards repatriation of applications and data from public cloud platforms in recent years, largely due to higher-than-expected operating costs. We've seen the rise of FinOps as a discipline to better manage cloud-related costs.
But the real answer is to carefully map out your organisation's IT needs and to take a platform-agnostic approach. There is no 'right place' or 'wrong place' to be but, with the right strategy, approach and processes in place, you can see significant benefits from cloud adoption.
Security budgets falling short
This year's survey data also shows New Zealand businesses are hungry for top-line growth in revenue and market share as we look towards 2024. They've battled the chaos of Covid-19, followed by high inflation, lingering staff shortages and a sluggish economy.
Cost management and innovation also feature strongly as business priorities. When it comes to technology, IT platforms and digital technologies (including emerging technologies) are the top two priorities while security is the number three priority – likely a side-effect of the recent series of large-scale data breaches which has served to remind every organisation how customer trust can literally be eroded overnight.
Despite security being labelled as a priority just 20 per cent of respondents felt their organisation had a sufficient budget for security.
This year's Annual Cloud Report also shows a worrying lack of maturity across New Zealand organisations when it comes to security. Just 59 per cent of respondents had a cloud security policy in place, while only 43 per cent had an immutable offline backup strategy in place (allowing them to restore their data if the worst happens) and, equally concerning, just 43 per cent of respondents felt able to meet existing security standards.
These gaps in security need to be addressed particularly as companies look to explore emerging technologies, including edge computing, automation and AI, Internet of Things (IoT) and 5G applications. Combine this with a flexible workforce who are still 'working from anywhere' and this all adds up to a higher risk profile for a lot of organisations.
ESG strategies needed
Finally, for the first time this year, the research probed attitudes to sustainability in relation to cloud platforms and found that interest is high, but again, maturity is low. Just 41 per cent of New Zealand organisations said they had a dedicated sustainability team that included IT leadership and employees; 39 per cent either had no sustainability strategy, only an ad-hoc plan or the IT department had "no involvement with sustainability efforts or decisions".
As ESG (environmental and social governance) is baked into business strategies and investors favour businesses that can demonstrate progress on sustainability issues, the IT team will need to play an active role in ESG efforts.
Some of the ESG activity being undertaken by the New Zealand organisations in the survey included adopting renewable energy, using automation to become more efficient, and decreasing water usage and single-use plastics, which is great to see. But we've a long way to go to shift the needle on greenhouse gas emissions and no time to lose with significant cuts needed this decade.
Datacom's latest Annual Cloud Report shows New Zealand businesses are looking to the future with optimism and a desire to innovate. Yes, there are challenges – budgets never get any bigger and finding skilled staff remains a headache.
But after a tough few years, there's a strong appetite to get the fundamentals right in IT and cloud platforms to help deliver better products and services, happier customers and more sustainable ways of doing business.
The full Datacom Fourth Annual Cloud Report is available to download now.