There was no time to consider options. As soon as Sophie McDonald learnt the drug that could save her husband Alan's life was funded in the United Kingdom, they decided to move. But first, he had to be well enough to travel.
In March 2022, Alan McDonald was diagnosed with Atypical hemolytic-uremic syndrome (aHUS), a rare autoimmune disease, after a stroke. The previous month, he'd had kidney failure and clots were found in his lungs. In April, a series of seizures landed him in a two-week induced coma.
The price of a life
Around one in two million people live with aHUS, which causes tiny blood clots to form in the small blood vessels, leading to anemia, organ failure and ultimately death. Eculizumab (brand name Soliris), one of the best treatments for the condition, is not funded in New Zealand.
The drug does not cure aHUS but keeps it at bay, allowing patients to live normal lives. But at $33,000 for a weekly dose, it's one of the most expensive drugs in the world, and completely out of reach for the McDonalds.
Alexion Pharmaceuticals developed eculizumab more than 10 years ago. The biotech company was bought by pharmaceutical giant AstraZeneca at the end of 2020 for US$39 billion (NZ$62.8b). A 2020 British Medical Journal article said eculizumab was priced in the US at roughly US$400,000 per patient per year.
It was expected to achieve over US$5b in annual sales by 2022.
A CBC investigation revealed in 2015 that eculizumab's high price could not be explained by research and development or manufacturing costs. Academic scientists working in publicly funded labs did most of the research for the drug, whose manufacturing costs are less than 1% of its price, CBC found.
"The business model depends on public health-care systems and private insurance companies reimbursing the million-dollar drug bills," the article said, citing NZ as one of the countries pushing back by refusing to fund the drug in 2013.
Leaving everything behind
Alan and Sophie McDonald, who had lived in NZ for 10 years, had just finished renovating their first home in Christchurch and were planning to start a family. Their family, friends and careers were here.
"We didn't sit down to discuss anything. We just knew we had to leave everything behind," Sophie McDonald says.
The couple had to wait until September for Alan McDonald to be well enough to board a plane to Northern Ireland, where he was originally from. In the meantime, he was granted access to eculizumab several weeks after his diagnosis through a compassionate scheme from the pharmaceutical company.
Sophie McDonald believes the only reason he was granted access was that they had committed to moving to Ireland as soon as possible, where the drug is funded publicly.
After months of fighting for his life, Alan McDonald died in January. Sophie McDonald says his fate might have been different had he accessed eculizumab earlier.
"I know we are a small country. I understand why Pharmac can't fund every drug. I get that. My gripe is more with the drug company.
"It's a disgrace that they can put such a high price tag on someone's life."
'Extreme' pricing
Crown agency Pharmac is just starting its assessment process for eculizumab to treat aHUS, after receiving a funding application from Alexion in February, director of operations Lisa Williams says.
In 2013, it declined a funding application for eculizumab to treat a different condition, saying Alexion's pricing was "extreme". Alexion would charge NZ more than other countries, Pharmac said at the time, and "out of line with other comparable innovative new medicines supplied by other companies".
Pharmac has received 16 individual exceptional circumstances funding applications for eculizumab for people with aHUS through its Named Patient Pharmaceutical Assessment (NPPA) policy. Half of these were approved; they were for a limited treatment between one and 12 doses.
Eight applications that sought funding for long-term treatment with eculizumab were declined.
Worst access to medicines
Alan McDonald was one of an estimated 250,000 New Zealanders unable to access treatment for a rare disorder, cancer or a chronic condition.
New Zealanders have the worst access to funded modern medicines out of 20 OECD countries studied in a 2021 international comparisons report, commissioned by the pharmaceutical industry group Medicines NZ.
This country also takes much longer to approve new treatments, taking an average of 17 months, compared with an OECD average of eight. Last year, Te Aho o Te Kahu – Cancer Control Agency found 18 medicines that were funded in Australia but not here that would offer clinical benefits.
The government increased funding for Pharmac by $191m over two years in 2022, following a $200m boost over four years announced in 2021. Pharmac's budget was $1.085b last financial year.
The budget increase has led to a flurry of new funding announcements, including Trikafta for cystic fibrosis patients, Spinraza for spinal muscular atrophy, Keytruda for lung cancer, Stelara for Crohn's and colitis and Epipens for those at risk of anaphylactic shock.
The announcements ended years of patient campaigns and petitions to fund the treatments.
But Patient Voice Aotearoa chair Malcolm Mulholland says we still have a long way to go to compete with other OECD countries. More than 70 medicines remain on Pharmac's wish list, and 280 treatments are going through its process.
"If we funded those 350 drugs we would only be average with the rest of the world. There is a false perception that NGOs like us want all drugs in the world to be funded, but that's not correct. We just want to be average with the rest of the world.
"On top of being diagnosed with stage 4 cancer, people are having hard conversations with whānau about self-funding treatment. Do we remortgage the home? Do we go on Givealittle to keep me alive for another month? We hear these stories constantly."
Fixed budget
Pharmac works hard to negotiate some of the best prices for medicines, vaccines, devices and related products in the world, its director of operation Lisa Williams says in a written response to questions.
"But we don't set their price. The pharmaceutical companies are the only ones who benefit from the high prices of new products.
"Unlike other countries, Pharmac works within a fixed budget, which means that we need to make difficult choices about which items to fund."
Breast Cancer Foundation NZ researcher Adele Gautier says some important drugs had been funded in the past couple of years after a very slow process but at least 10 breast cancer drugs that were standard of care overseas remained unfunded.
An estimated 1500 people have advanced breast cancer in NZ, and many of them would not have access to the best treatment, she says. They resorted to huge financial sacrifices or public fundraising to fund their treatment.
Some even travelled to Malaysia to buy the drugs at a lower cost. The foundation was working on a report on advanced cancer, including looking at how many patients with the condition self-fund their treatment in Aotearoa.
"We know that it's very expensive to develop a drug and it takes time, but still the price is too high. There is no transparency on development cost and profit made on each drug."
'Extortionate' prices
Every day, University of Otago professor and consultant medical oncologist Chris Jackson sees patients who need access to unfunded drugs.
"People are suffering and it's heartbreaking. They are selling their houses, their car, they go on Givealittle. Some face being saddled with debt when they die, while others forego the drugs to avoid burdening their family.
"Many of the drugs work, but sometimes not as much as we'd like. The question is whether the extent of their benefit is matched by their cost."
Pharmac's failings aside, the cost of modern drugs is unjustifiably high, "verging on extortionate" – especially for those that have been on the market for more than 10 years, Jackson says.
Most of the research and development for new drugs is done by university researchers in academic laboratories supported by public grants, he says.
The high prices are driven by the US market, where most health insurance companies are by and large legally bound to fund and reimburse any drug approved by the Food and Drug Administration, with no price-control mechanism.
The cost of medicines is increasing every year, with most anti-cancer drugs costing more than US$100,000 per year after they reach the market. A Journal of American Medical Association (JAMA) study last year found that launch prices for new drugs increased exponentially by 20% per year between 2008 and 2021.
The health insurance industry is struggling to keep up with the cost increase, too.
Nib chief executive Rob Hennin told BusinessDesk last month that the mind-boggling price of some non-Pharmac-funded cancer treatments was one of the factors driving up the cost of premiums.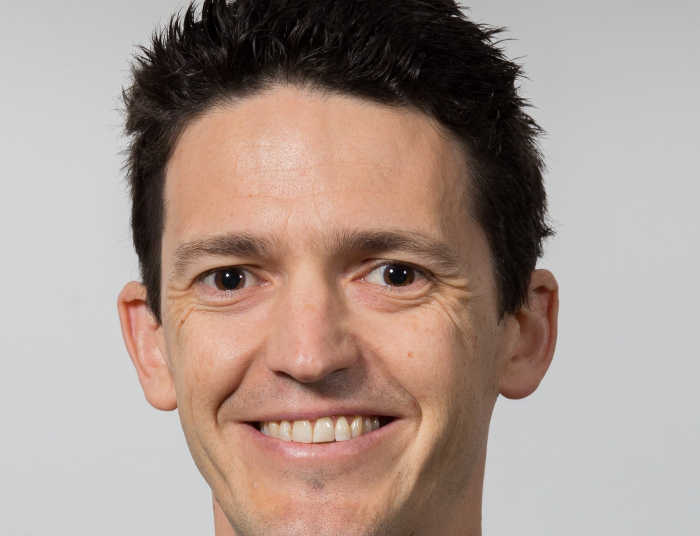 University of Auckland cancer pharmacologist Stephen Jamieson says it's hard for NZ researchers to know that their discoveries might not be accessible to Kiwis. (Image: Supplied)
Pharmac simply cannot fund every single new drug, no matter how much more funding it is receiving from the government, says University of Auckland cancer pharmacologist Stephen Jamieson.
Pharmaceutical companies have an ethical responsibility to keep their prices fair.
R&D costs
Enormous research and development costs play a part in pricing, but it also comes down to market value, Jamieson says.
A 2020 JAMA study found it cost US$1.1b on average to research and develop a new drug – including the cost of a high rate of failed clinical trials. This is due to advances in technology and drugs that get more and more targeted to specific conditions, Jamieson says.
Recent gene therapy for hemophilia costs US$3.5m per dose – an amazing example of how far out of reach the most advanced pharmaceutical discoveries might remain for normal people.
Another JAMA paper, published last year, investigated why the cost of new drugs was so high. It found no correlation between the money pharmaceutical companies spent on a drug and its price.
"It really is just what the market is prepared to pay," Jamieson says.
Medicines NZ chief executive Graeme Jarvis says such studies don't have access to discounted prices negotiated between pharmaceutical companies and public procurement agencies around the world. Agencies like Pharmac usually pay much lower than the market price, which is kept confidential.
But University of Otago's Jackson rejects the rebates argument. "It's not a defence at all because there is no transparency on rebates. Pharmaceutical companies could find ways to aggregate the information to make those rebates more transparent."
Jarvis says there is evidence that medicines are cost-effective because they result in fewer hospitalisations and other costly treatments.
He cites a 2021 report on type 2 diabetes, which found investment in better T2 diabetes medicines would save the government millions of dollars in downstream costs.
He also points to a 2011 study and a 2016 paper supported by Medicines NZ, which looked at data between 1998 and 2012. Since 2012, the price of new medicines has risen dramatically.
Pharmaceutical companies have capped access schemes to medicines, where the amount of out-of-pocket payment by patients is capped, after which all treatment is then free or at discounted prices.
In some cases, the cost of administering the medicine privately is higher than the medicine cost itself, Jarvis says.
'Embarrassing situation'
Companies also offer compassionate access to some medicines, on a case-by-case basis. A Medicines NZ survey found that its members had granted compassionate access to over 1100 patients in 2020 to medicines valued at $50m.
The majority of these drugs are funded publicly in other OECD nations, Jarvis says.
"In some cases, NZ patients are actually on compassionate access schemes for medicines offered to patients in developing nations/third world nations.
"This simply is an embarrassing situation."
Jarvis describes Pharmac's assessment, procurement and funding as a case of "rationing by stealth", which impacts equity of access and makes the health system less effective.
He would like to see an updated medicines strategy for the country, as was recommended by the Pharmac review panel's final report last year.
The report recommended the strategy be generated within 12 months by the Ministry of Health.
A Ministry of Health spokeswoman says the Pae Ora (Healthy Futures) Bill's guidance – which emanated from the recent health reforms – will be broader, and more important in shaping how health entities work together to improve New Zealanders' health than a medicines strategy could be.
Growing gap
As the number of new medicines increases, the gap continues to grow, Jackson says.
"It's at its biggest in my professional lifetime because of the explosion of immunotherapy drugs. The gap will close when generics for these drugs come to the market, but this means we will always be 10, 20 years behind."
For NZ drug researchers and developers like Jamieson, knowing that their discoveries might not be funded in NZ is a hard pill to swallow.
"It doesn't sit well at all. We want our drugs to benefit NZ patients."
One way to increase access in NZ is for drug researchers to advocate for clinical trials to be held in the country, which provides access to at least some patients, he says.