The centralisation of the public service continues, with Wellington's share of public service jobs growing steadily.
In the year to June 30, the headcount for public servants in the capital city was 28,054 – comprising 44.6% of the national total, continuing a 20-year upward trend that accelerated in 2015.
Auckland's share of the nation's public servants rose slightly last year – also consistent with the long-term trend – as did Canterbury's.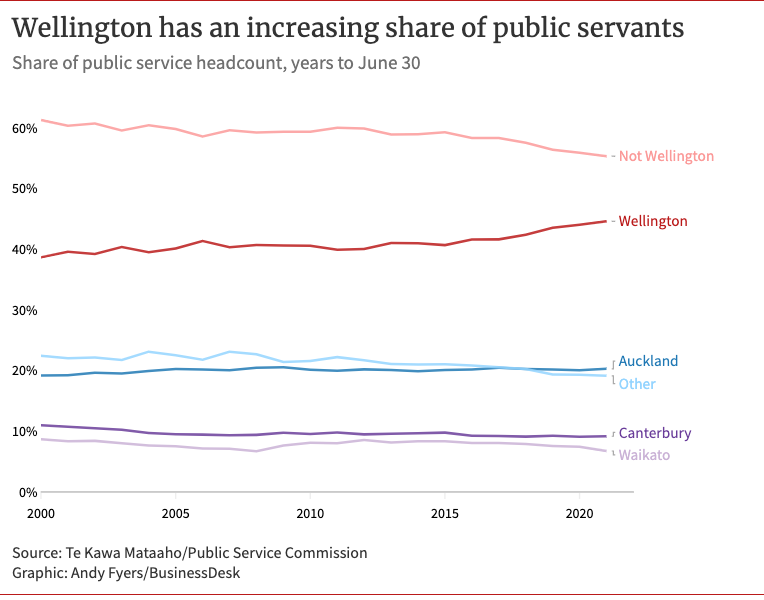 These figures, published this week by the Public Service Commission, are for the staff of the 36 core central government agencies.
Auckland is different
The long-term impact of public sector jobs on Wellington's economy contrasts strongly with Auckland's experience.
The commission's figures show that 10.3% of all jobs in Wellington's workforce are in core government agencies (up from 5.6% in 2000), versus 1.6% in Auckland (1.1% in 2000).
Taking a wider definition that includes workers in organisations such as schools, hospitals, police and state-owned enterprises, 30.2% of Wellington's workforce is employed by central government organisations (23.0% in 2000), compared with 14.2% in Auckland (13.0% in 2000).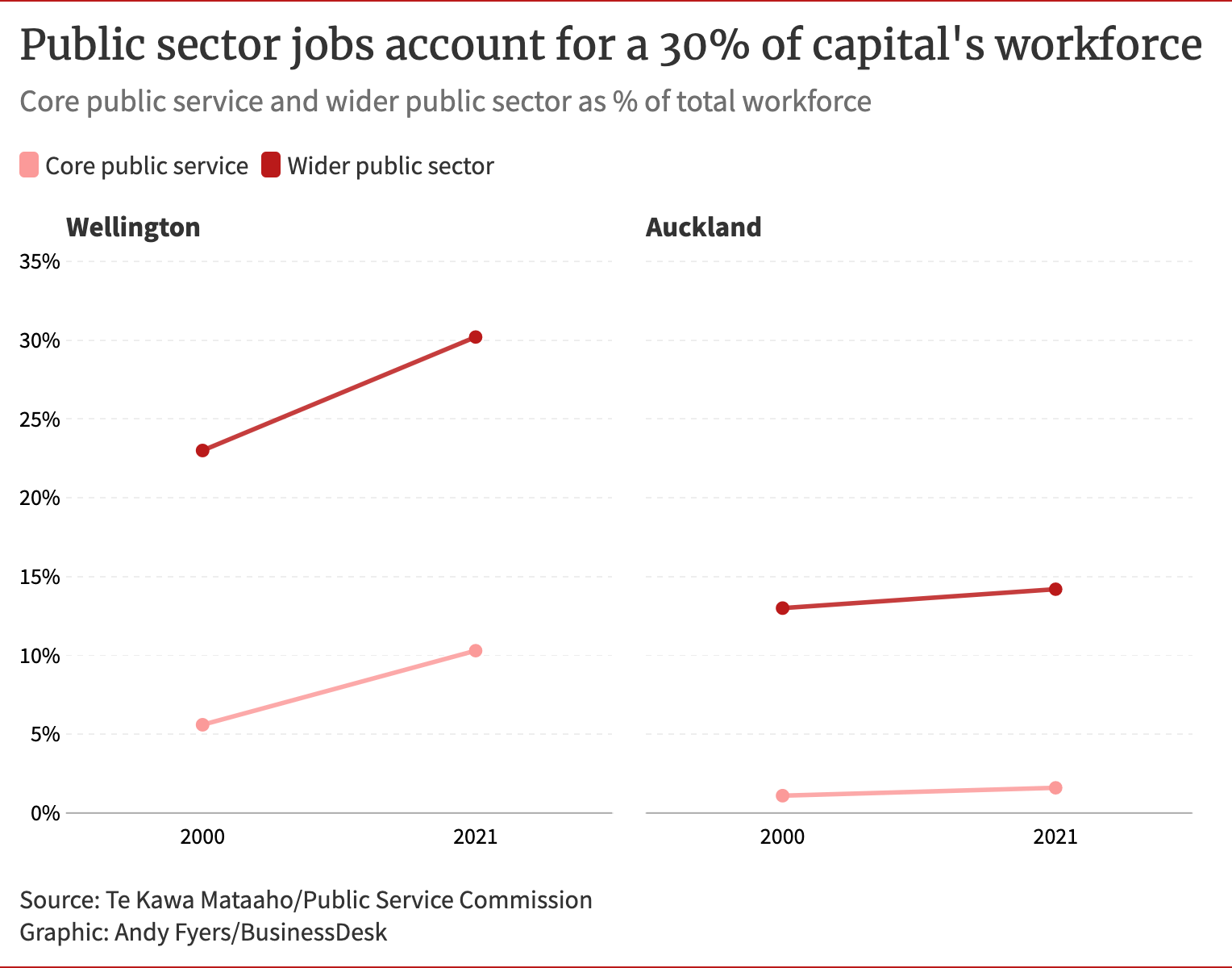 Private sector keeps up
The share of the total New Zealand workforce employed by central government has remained fairly steady over the last two decades.
While the total number of people employed directly and indirectly by central government has grown by half since 2000, the government's share of the total workforce has barely budged.
In 2000, there were 255,000 central government employees by the wider definition, making up 15.9% of the workforce. By 2021, the number of government workers had grown to 384,000 – a 50.6% increase – but they comprised only 16.6% of the workers because the total number of workers in the private sector grew almost as fast.
Local government work has also been fairly steady over the period – 2.10% of the national workforce in 2000 and 2.26% in the year ended June 2021, according to Stats NZ figures compiled by the commission.
Do you know something we should know? Email BusinessDesk's public sector investigation team: [email protected].