We're all familiar with dopamine, the neurotransmitter that allows us to feel pleasure, satisfaction and motivation. It's often dubbed the "happy hormone", because we get a spike when we experience something good. That might be following praise at work, post high-intensity exercise or even when we buy something while out shopping.
But mention "dopamine dressing", and many people will ask, "What is it?" It's a trend all about embracing bright, happy colours cut in fun, vibrant shapes. It's about feeling great in what you have on. It's about harnessing colour therapy to boost mood and outlook in the hope that this triggers the reward centre in our brain and increases our pleasure hormones.
Personally, I feel there is something in this – it's hard to feel gloomy in a radiant ensemble. This trend isn't particularly new; dopamine dressing was first talked about back in 2017. But if trend forecasters, luxury fashion houses and the fashion media are anything to go by, it is one of the strongest trends to hit the season.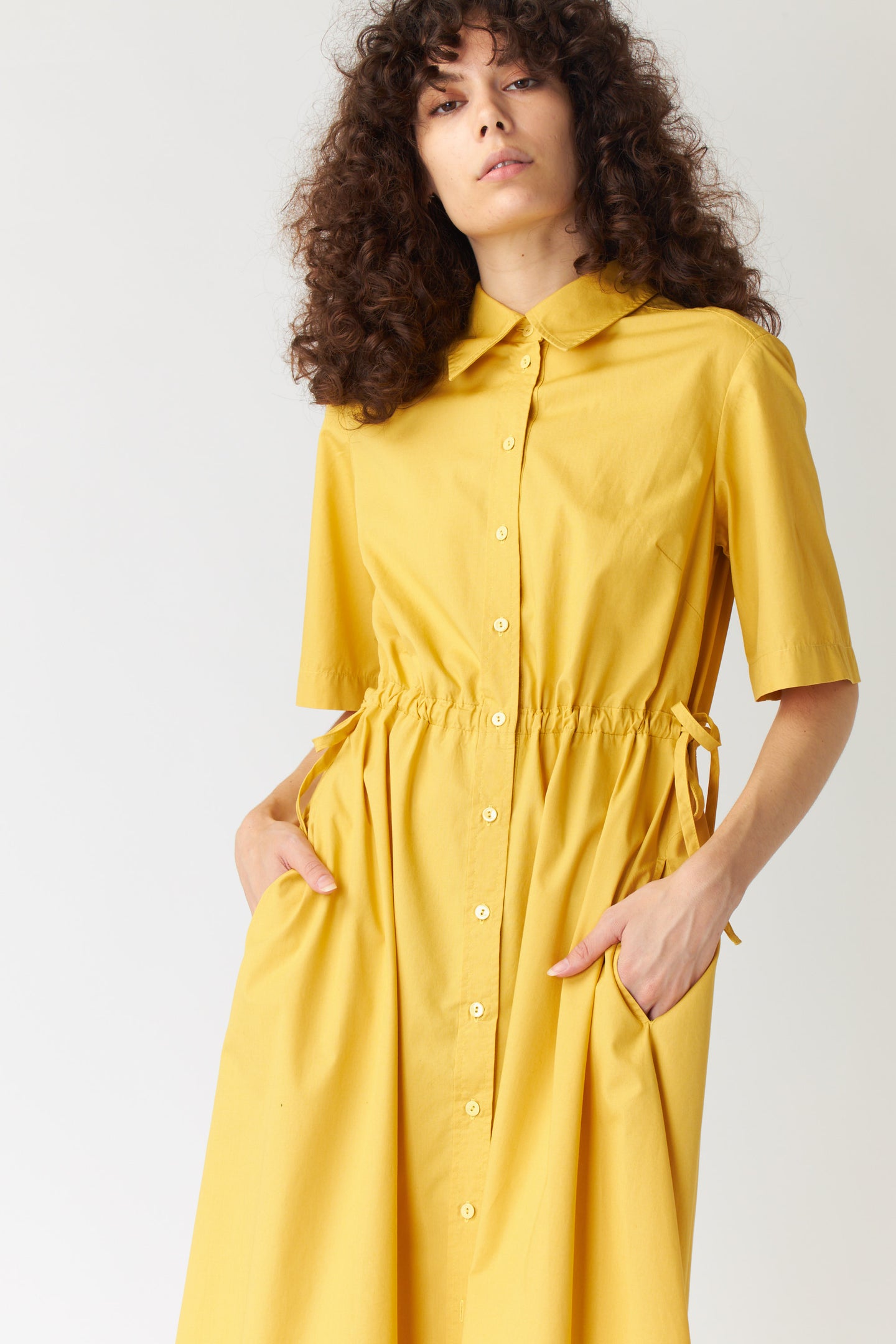 Cara dress, $479 from Kate Sylvester
When it comes to mood boosting, tangy citrus hues reign supreme. Block yellow can be frightening to some, but if you consider it's said to spark feelings of happiness, enlightenment and freedom, I'd say it's worth stepping outside of your comfort zone for. Shop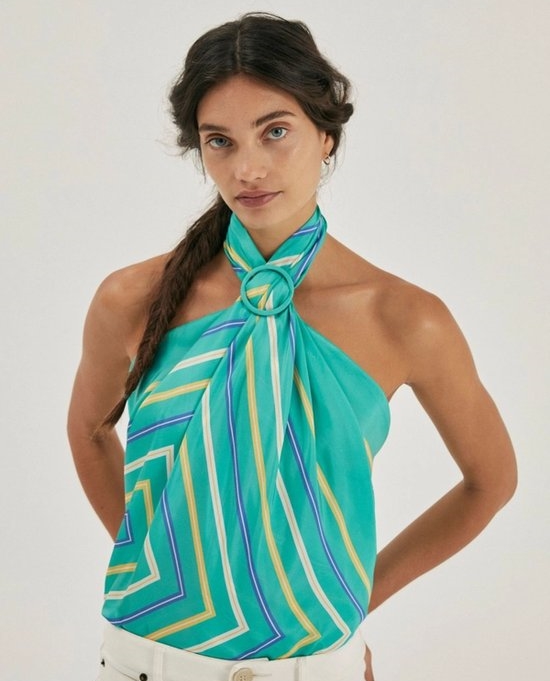 Maggie Marilyn body scarf, $325
Lean into creative mode with Maggie Marilyn's recent range of scarves. They're designed to be worn a number of ways – tied as a dress, asymmetric top, bandeau or headscarf – and the only limit is your imagination. Shop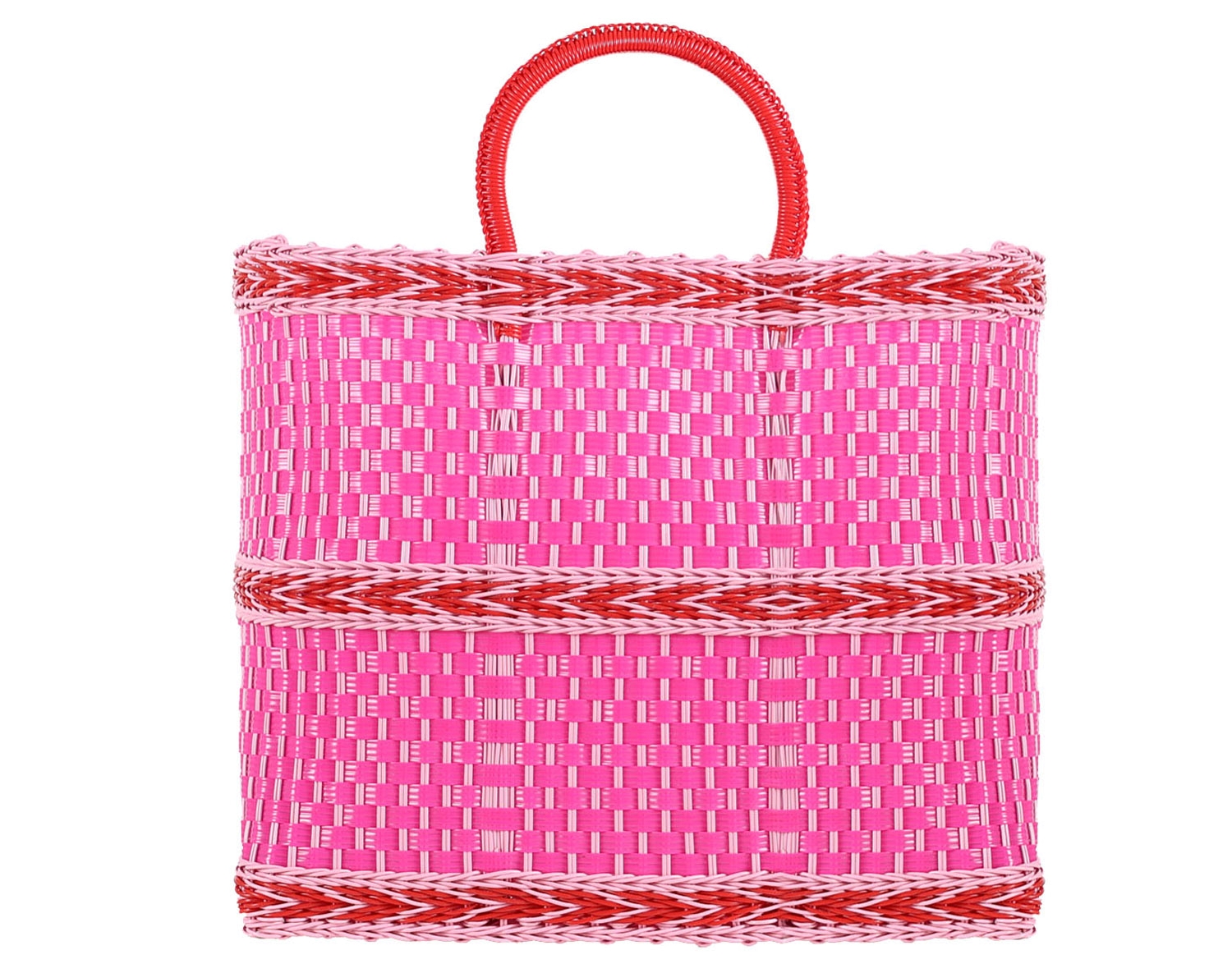 Lalo Iona bag, $189 from Ruby
Fun, sustainable and durable – sign me up! These cheerful bags are designed by skilled weavers in a fair-trade environment and handmade in Mexico using recycled plastic. Pink and red worn together is my favourite colour combination. This would work really well paired with colour, but equally it would lift an outfit of neutrals. Shop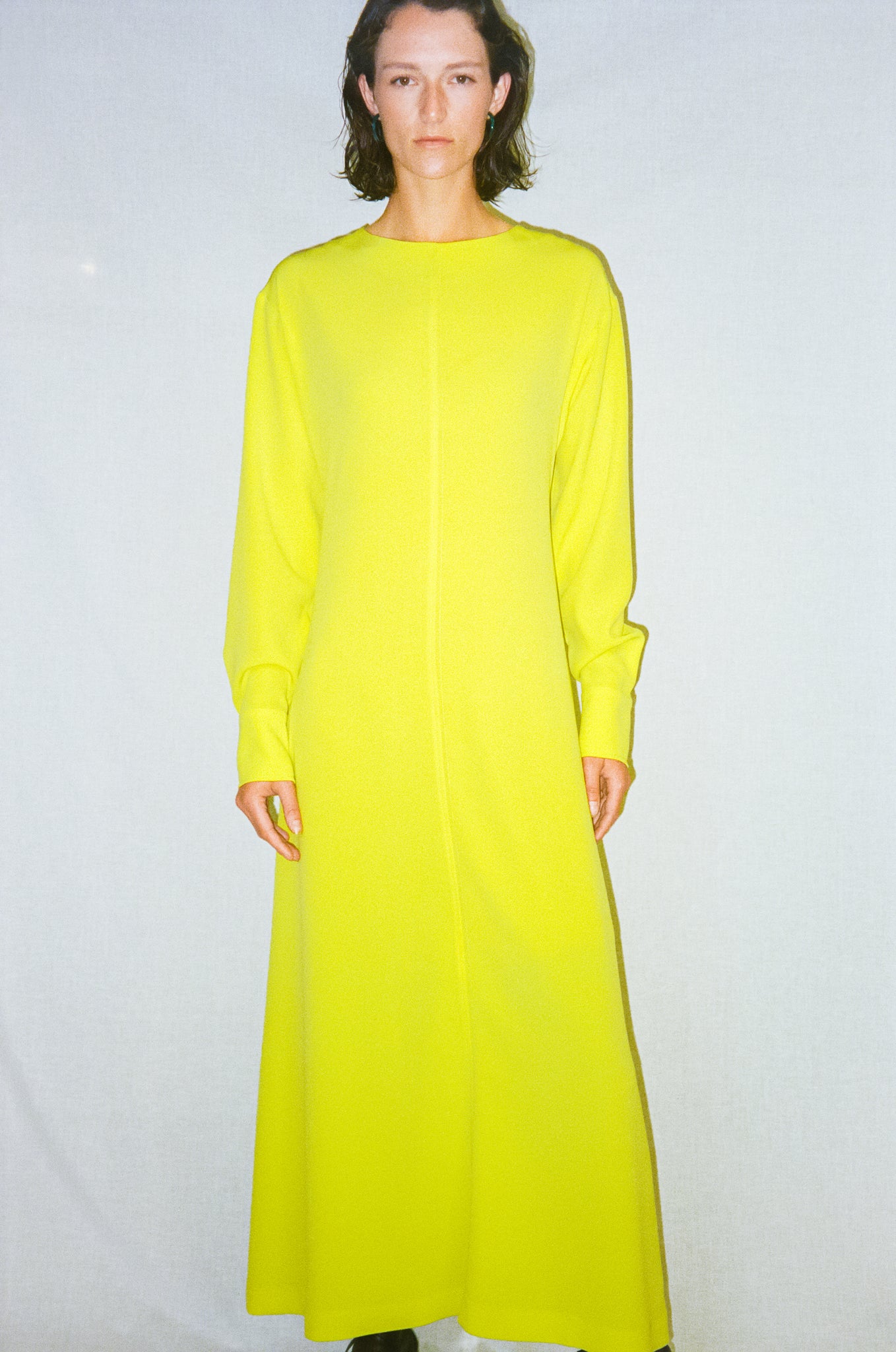 Rosa dress, $469 from Gregory
A classic full-length dress cut in a very wearable, flattering shape. This vivid citrine yellow is intense, striking and sure to elevate the mood of the room as you enter. Embrace the trend wholeheartedly and pair it with the Valentino rainbow wedges, the Lalo red bag and the Karen Walker tangerine sunglasses. Shop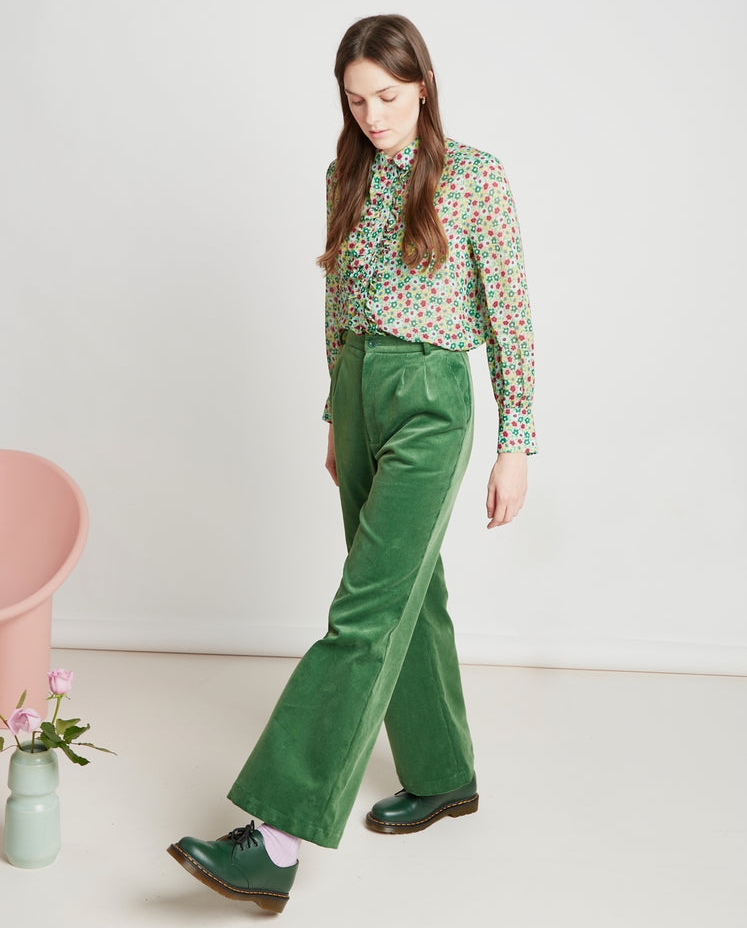 Twenty-seven names Romy flares, $490
Twenty-seven names are the ultimate queens of happy clothes. Long before dopamine dressing had become such a fashion buzz, this team had been producing collections to brighten the spirits. Pair the flares with a rainbow slide, bright bag and a big grin and stride into a happy day. Shop
Karen Walker Paradise sunglasses in tangerine, $349
Watch the world go by though a sunset tint with these Paradise glasses from Karen Walker. Long known as THE hub for eyewear with colour and interest, here you'll find shades of lilac and ultramarine sitting among rich tangelo and amber. Shop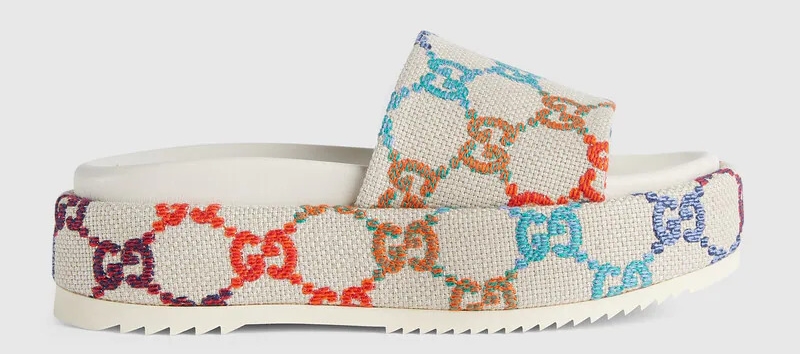 Gucci slides, $935
Elevate your slide game with a pop of rainbow. I love the gentle colour treatment across the Gucci logo print – it feels bright and joyous yet subtle and wearable. Pair with a dress or jumpsuit in a sunset hue and lots of colourful accessories. Shop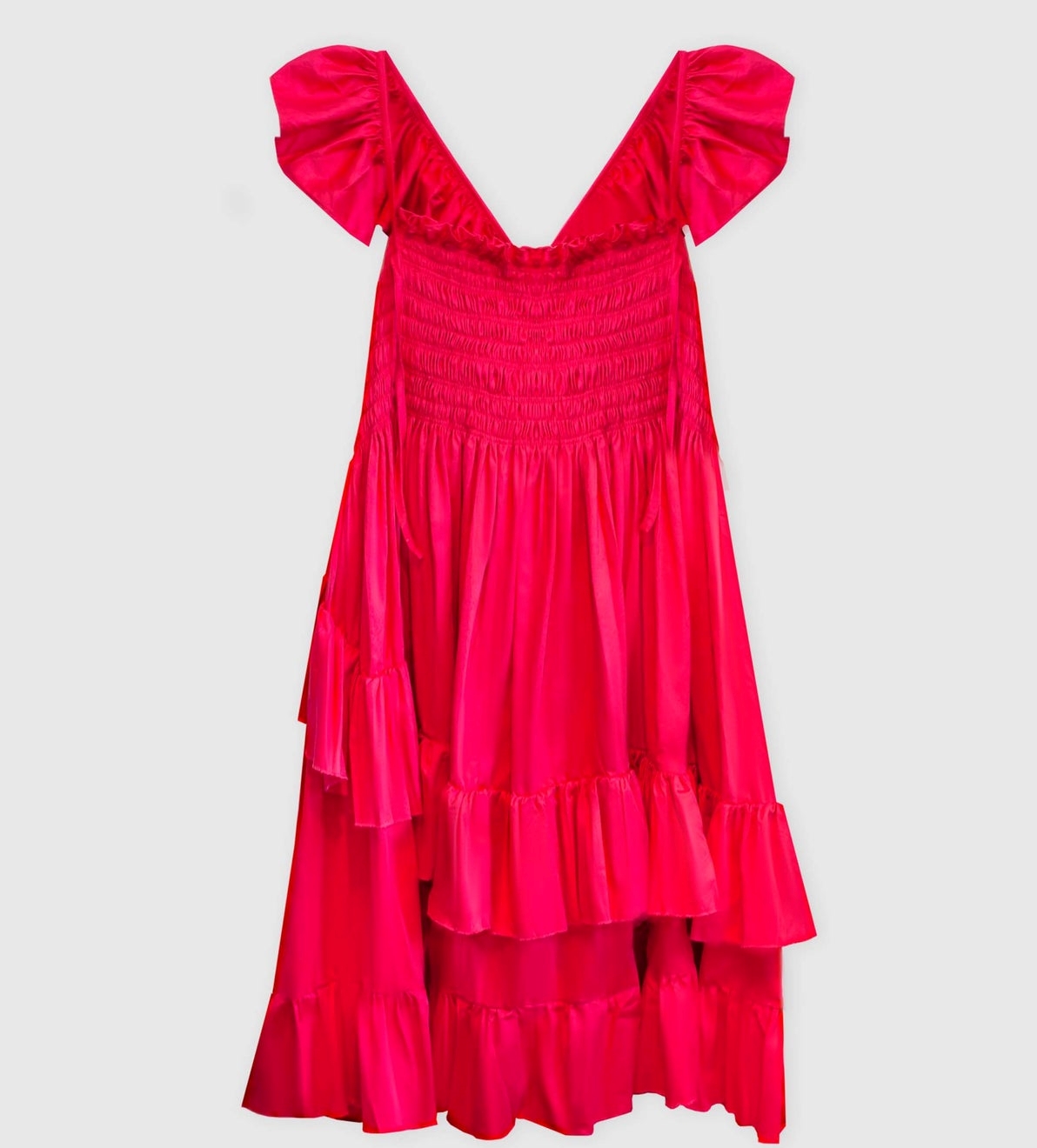 Havilah Amber dress, $450
You would be hard pressed to feel gloomy in this bright and voluminous piece, especially when it's thrown on over a long-sleeve shirt in a contrasting colour. This dress is lovingly made to measure using surplus linen in Wellington. It's wonderful for any woman who finds it hard to buy clothing in her size off the rack. Shop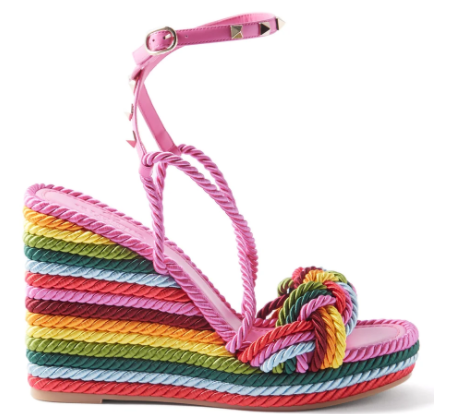 Valentino Garavani wedges, $982
Highly saturated colour trends come around every few seasons, and they're not for everyone. If you like the sound of dopamine dressing but feel unsure about bright colours head-to-toe, accessories can be a great way to dip your toe in the water. Choose a bright shoe, bag or scarf and pair with denim, white and other neutrals. Shop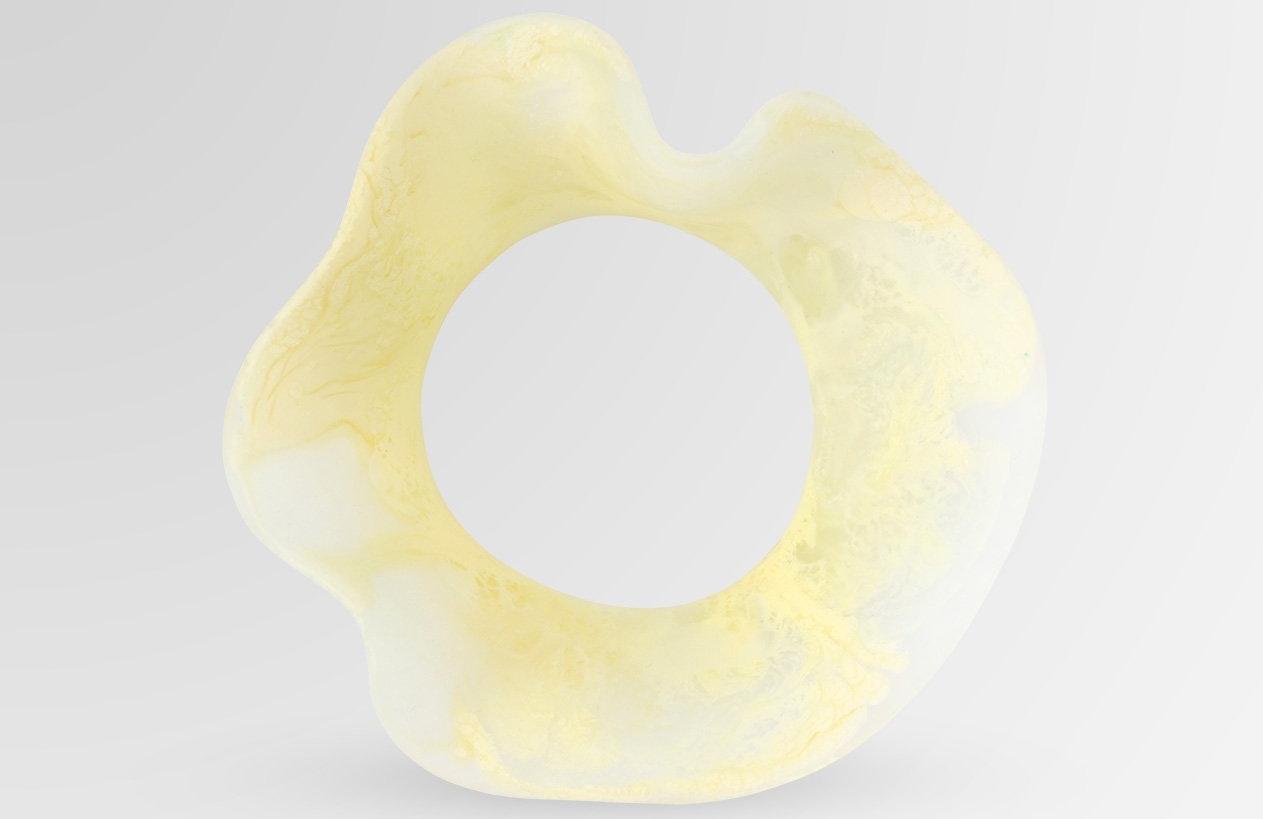 Dinosaur designs large resin orchid bracelet, A$95.45
Iconic Australian design house Dinosaur Designs specialise in handmade resin homeware and jewellery. The medium lends itself to rich and adventurous colour combinations and works wonderfully layered on arms in colourful stacks. Add a contrasting bracelet to a block colour look to pack an extra punch. Shop
Follow Sally-Ann @sallyannmullin