I really wanted to be the cool kid car reviewer. Oh, yeah. Teslas are kind of OK, I suppose. Whatevs. But I failed, and now I lust after the Model 3.
I want one so bad I checked to see how far out of my price range they are. But even if I had that cash, clicking on current inventory on the Tesla site shows the company has exactly zero cars available for immediate delivery. There's not even a used one.
But some tool on Trade Me was selling a 2020 Model 3 for $85,000 with 15,000km on the clock. They retail new for $74,900.
I've got the Model 3 Long Range for the weekend. With a 657km-plus range, it easily handles any trips I want to do, and plugging it in to a normal wall socket at home will charge it 30 per cent overnight. I don't begin to understand how that works because it is not something I've seen with other electric cars.
The Model 3's interior is defined by absence. It has a large centre-mount iPad-style screen, two buttons on the steering wheel, an indicator stalk and a gear stalk. That's it. No other buttons. There's not even a separate speedometer.
A long stretch of faux wood spans the whole dashboard.
It also has a built-in stereophonic fart machine. On the touchscreen, you press "Emissions", then choose one of the juvenile noises on offer and the seat from which it will emit, and next press a steering-wheel button to make whoopee. Every adult found it hilarious; every kid thought it was stupid. Kids nowadays are too woke for their own good.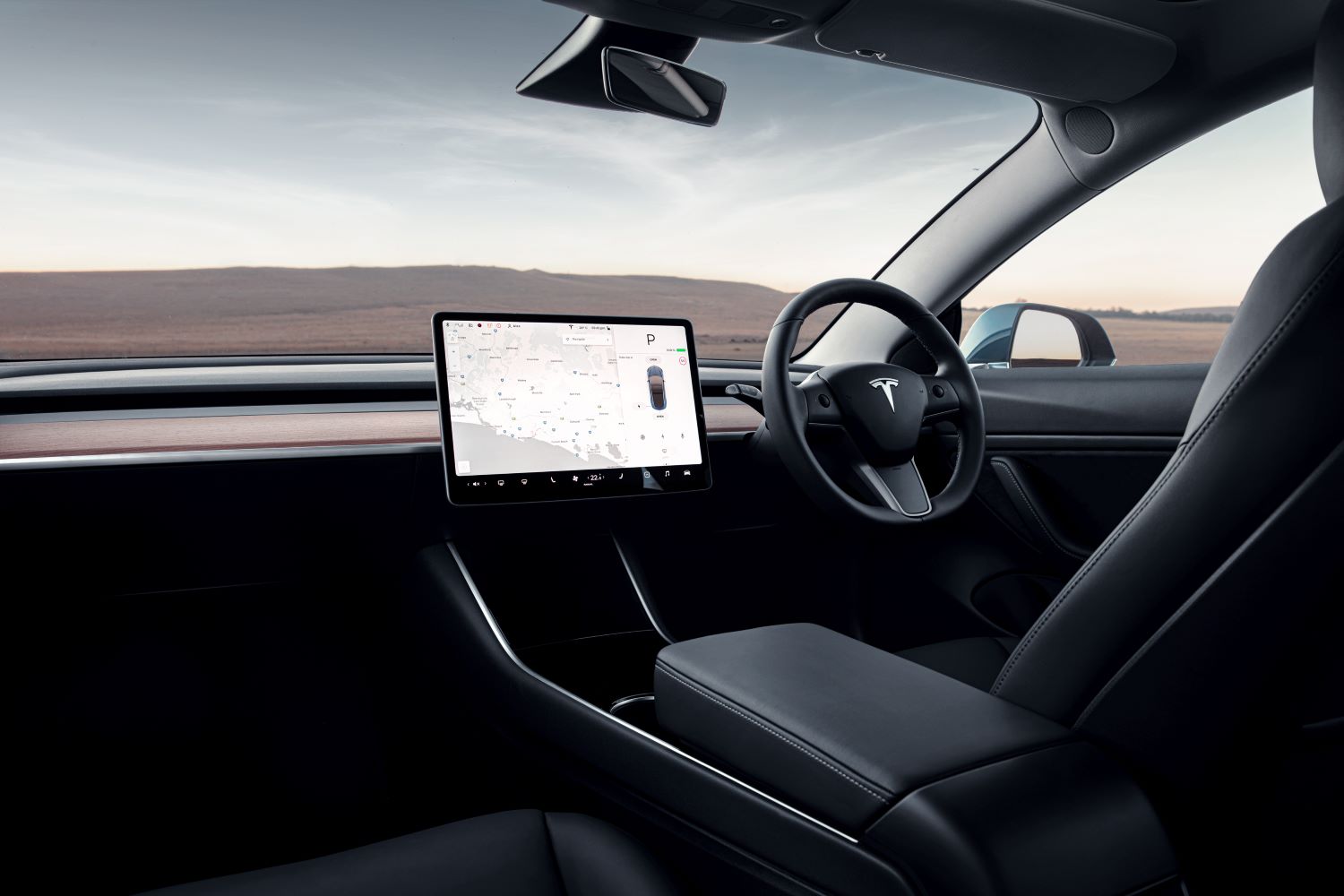 It is blessedly not an SUV and leans more towards a sportscar than a sedan. Performance-wise, this thing is special – taking 4.4 seconds to get to 100km/h from a standing start. I put my foot all the way to the floor only once and the results were, well, illegal.
This is nothing compared to the Tesla Model S Performance which will make the journey in 2.5 seconds for just $173k. Or the Model S Plaid, which will clock in at "under" 2.1 seconds and cost $257,900 when it is available later this year.
I wanted to keep the Model 3 Long Range a little longer, partly because it is so good, but someone managed to crash the other New Zealand loan vehicle so I had to hand mine back. (I can just imagine having to make that call to Tesla. Ouch.)
As much fun as the car is, Tesla, however, has a small image problem.
Exhibit A: "The Tesla is just a gadget on wheels." That seems a standard line from critics in the car trade.
Exhibit B: "Oh, yeah, my boss is a total bitch. She's, like, 40 and drives a Tesla." (That was two younger women talking in a lift about a PR company manager.)
Still, more people want to know about the Tesla than about any other vehicle I have tested. How does it drive? Is it as good as they say? And there's a lot of interest in Tesla's spectacularly ugly Cybertruck, including two random people telling me they had put down deposits.
The Model 3 has a surprisingly generous rear boot, and a smaller one at the front.
The car I am teased by for the weekend is the dual-motor, all-wheel-drive version. It boasts a top speed of 233km/h, though mine is limited to just 140km/h. "You pay any speeding tickets," Tesla told me before I left the lot. It normally retails for $94,732 including on-road costs, but this one is red so that's an extra $3300 because of, um, marketing.
It has the same sort of autopilot speed and lane control you find on most fancy cars, but for an extra $11,400, Tesla will flick the button that allows it to have full self-driving capability, including cool things like coming to find you when you're in a car park. After you click the order button and pay the $200 deposit, it will take another 9-12 weeks for the car to arrive. That is the same with most luxury cars now –delivery times are stretching out to up to six months.
My Long Range has a huge 75kWh battery. That is nearly double a Nissan Leaf, which retails new for about $63,000 and has a claimed range of 270km. For just $12k more you get the entry-level Model 3, with a 490km/h range.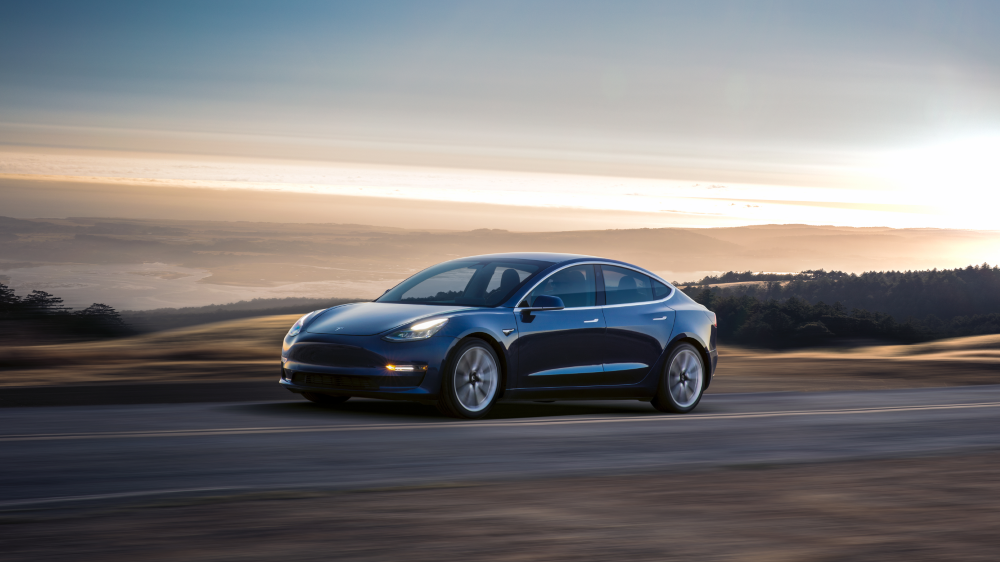 I think Nissan should be worried. The Leaf may be popular but its price is too close to the Tesla at the upper end, and the new MG ZS EV is a great little electric SUV for $50k, with a bigger battery and 263km range.
Putting aside the many things you hear about Elon Musk, the guy is a genius. Tesla is now worth so much money it could swallow up Daimler/Mercedes without even seeking shareholder approval.
Musk is now the world's richest person and Tesla is worth more than the top 10 biggest car makers combined.
But, at the risk of having my own should-have-bought-Apple-stock moment, I wouldn't buy a substantial number of Tesla shares, even if I could.
The odds of Tesla succeeding to justify its valuation are long. The Germans are waking up.
Porsche's new electric Taycan can apparently more than hold its own against the Model S. Importantly, Porsche looks to have been cleverer with batteries than Tesla. The Taycan can race from 0 to 100km/h again and again, whereas Tesla's batteries will fade pretty quickly after three or four sub-3-second sprints.
And in parts of Europe, Tesla sales have fallen by as much as 78 percent, with Volkswagen's ID.3 picking up the bulk of the sales that would previously have gone to Tesla.
Of 4987 electric light vehicles sold in New Zealand last year, just over 10 percent would have been Teslas. But the room for growth is astounding. Currently, less than 3 percent of new cars sold are electric, according to the Ministry of Transport. The government alone is likely to buy 10,000 electric vehicles over the next three years, out of its total fleet of about 16,000. The overall New Zealand electric vehicle fleet has gone from 6559 cars at the end of 2018 to 19,119 at the end of 2020.
Cars like the Model 3 have invigorated the electric car category globally. A few years back, the best bet was the then-dowdy early Nissan Leaf. Now, you can choose the excellent Mercedes EQC, the Jaguar iPace, the Audi e-tron and anything from Tesla. It is hard to go wrong, if you've got the money.