Collectively, our excitement over the approach of summer has stepped up a few notches from previous years. We're all dreaming of enjoying camping trips, lazy pool days, beachcombing, water activities and relaxing near the waves, just like we did in that seemingly far-off time before any of us had ever heard the dreaded term "covid-19". Maybe this sort of fun will be just the medicine we all need to soothe our nerves after nine months on edge. I hope so.
I've compiled my picks from one of the most notoriously difficult categories from which to buy pieces for yourself – swimwear. You'll be pleased to know I'm featuring beautiful one-pieces and swim trunks; I left the string bikinis for another day. Or year – perhaps one in which banana bread and sourdough will not have become our staple diet.
My tip to feel fabulous in swimwear is to co-ordinate. Start with a swimsuit in a colour and shape that suit your body and then build a look around it. A simple over- sized white cotton shirt, beautiful rattan bag and wide-brimmed hat are a fantastic start. Happy beaching, everyone.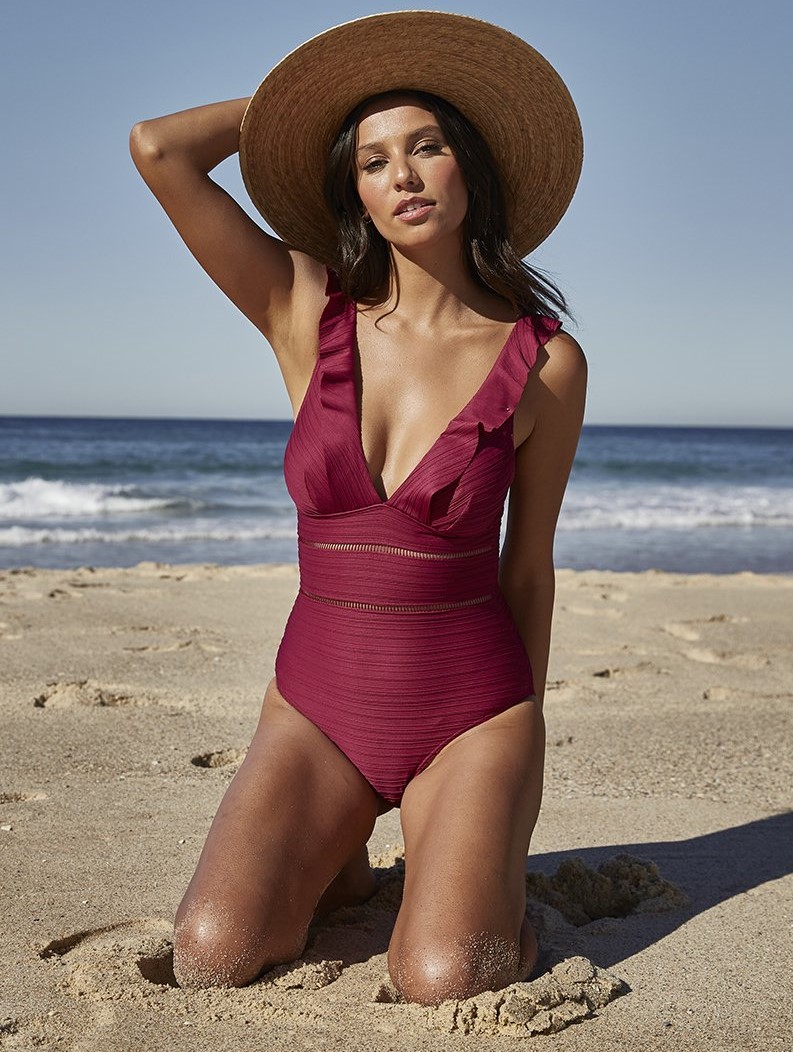 Sea Level Casablanca one-piece, $139.95, from Hot Body Swimwear
This swimsuit sings poolside elegance and femininity. It's also flattering, supportive, and can be worn by cup sizes up to DD. That is a lot of bang for such an affordable price tag. Shop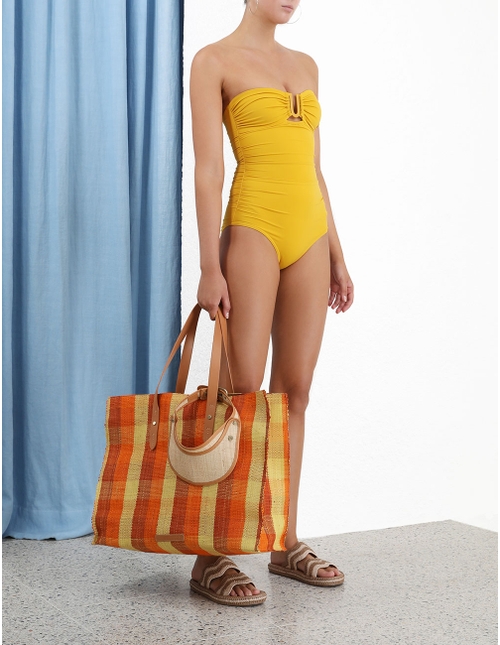 Zimmermann Separates Sculpt Link one-piece, A$275
This is constructed from form-fitting Italian lycra and designed to sculpt and shape the body. It's a rich, golden-toned yellow, which will work well on most women. Try pairing it with a wide-brimmed hat and a simple crisp oversized shirt worn open as a cover-up. Shop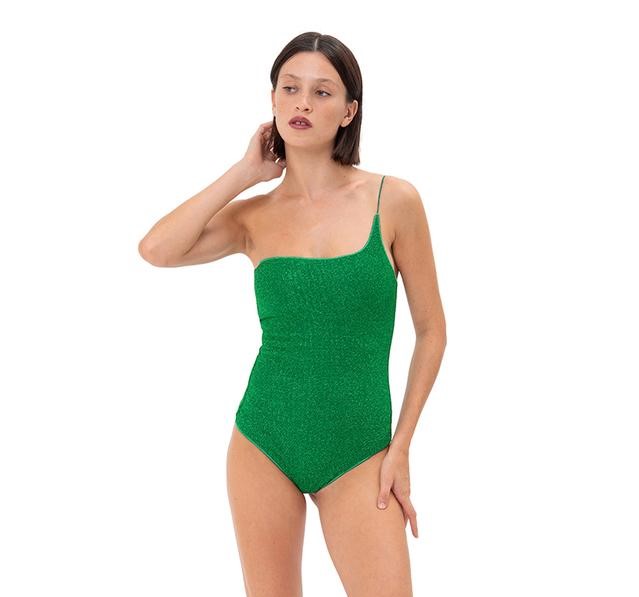 Oséree Lumière one-shoulder maillot in emerald, $395
Italian-made luxe swimwear at its finest, this could double as a body suit and be worn with denim or a wide-legged silk trouser. This season, Oséree have used a textured metallic fabric, which almost gives this a disco feel. If a two-piece is your speed, check out the other style Olivia from Muse has in store. Shop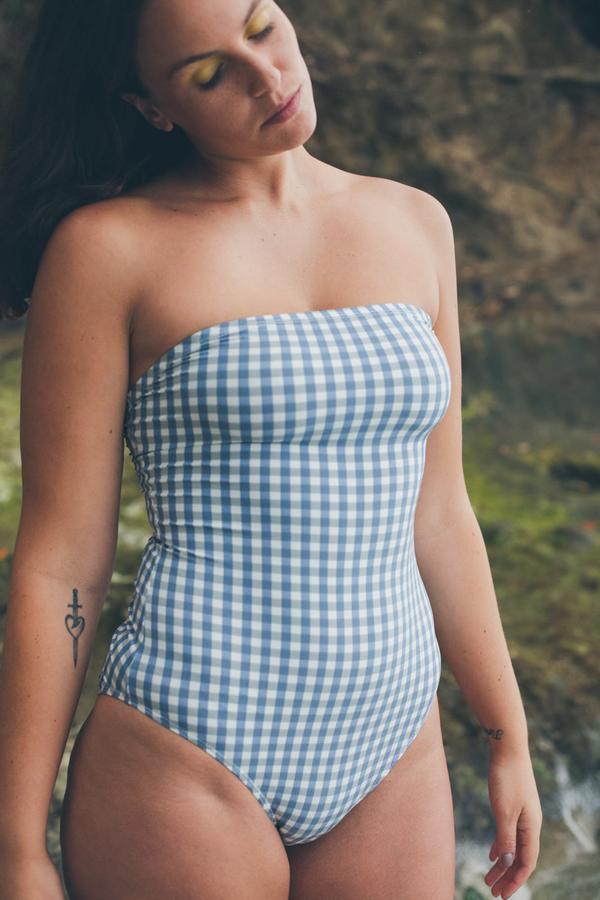 Maryam Nassir Zadeh one-piece, $380, from Mei Lan
Cult brand Maryam Nassir Zadeh is just one of many luxury swimwear lines available at Mei Lan. This New Zealand store's focus is carefully curating a range of elegant, timeless swimwear that is kind to the Earth and our bodies. I spied loads of cool one-pieces and fuller bikinis for those wanting to look great but not flash too much skin. Shop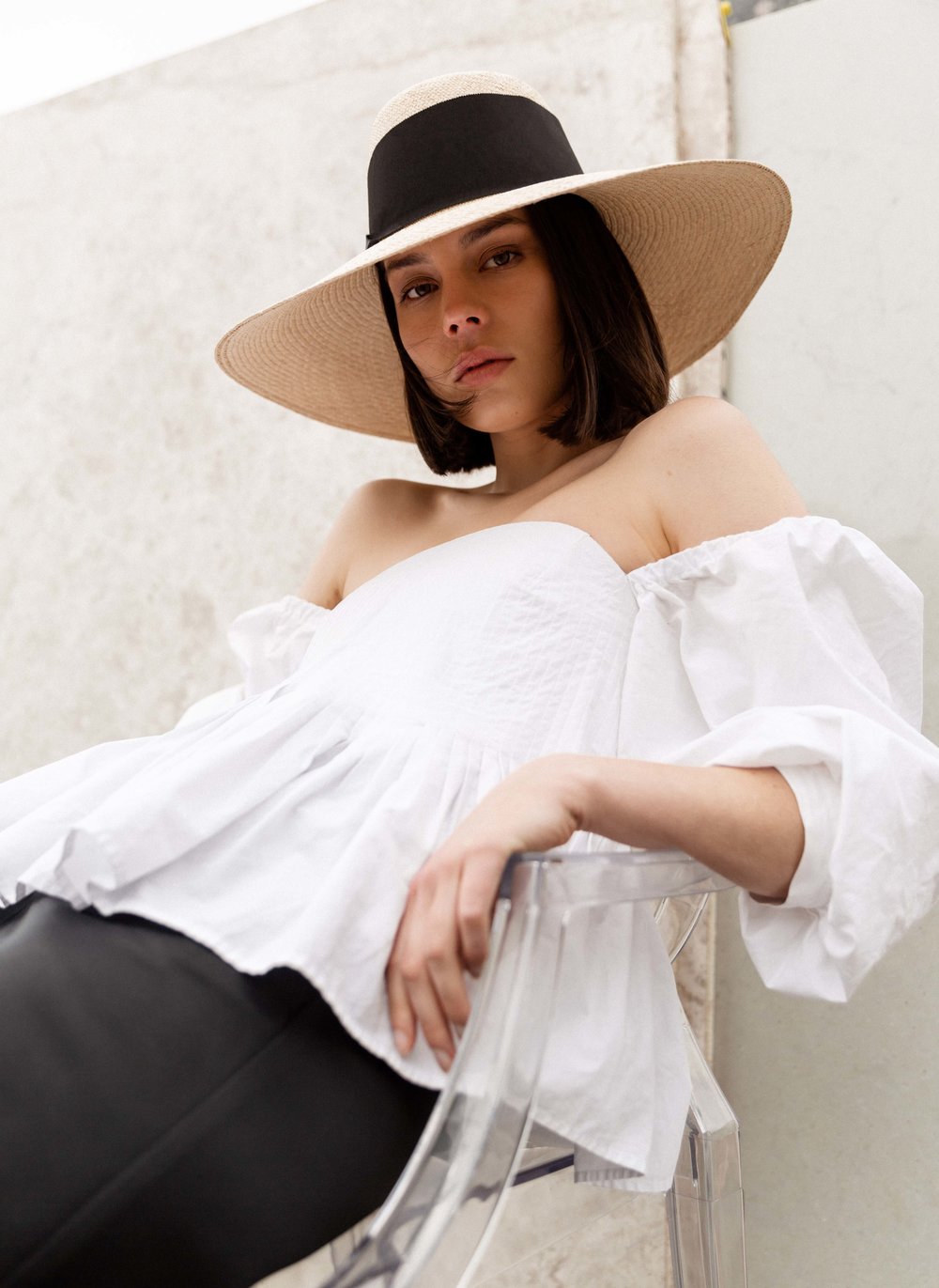 Rebe wide-brim panama hat, $499
Auckland-based accessories designer Rebe makes a small range of high-quality hats and footwear. She uses the best-quality materials and produces small runs that sell out swiftly. So, if you're in the market for a new summer hat, don't dilly-dally. A great hat should last a few summers if looked after with care. Use a soft, damp rag to wipe off any fingermarks or spots, and always store flat. Shop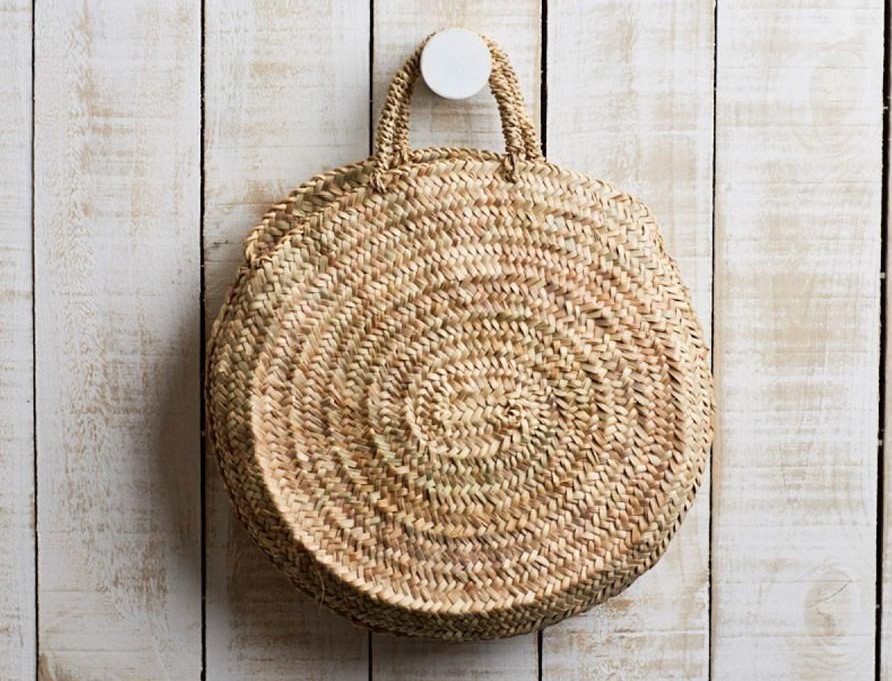 Marrakesh market basket, $79, from Father Rabbit
Swimsuit, water bottle, towel, book, sunscreen – check. Now, an interesting basket to carry them. The combination of rattan and white shirting works well and screams summer. Father Rabbit have several great options on offer, so there will be something for everyone, but it was the structured, round shape that caught my eye. Shop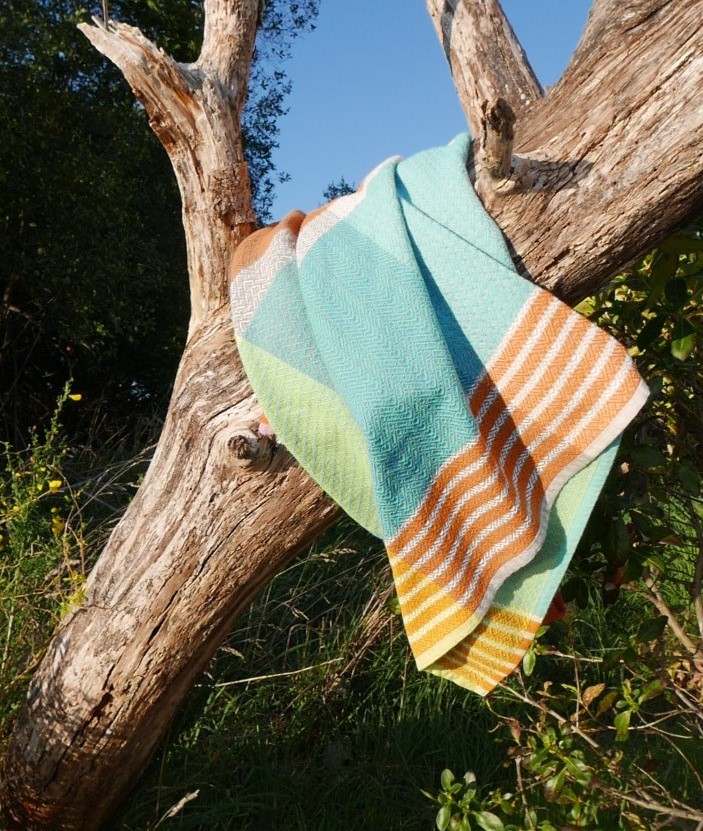 Mungo Folly beach towel, $105, from Everyday Needs
Designed, woven and made in South Africa, these towels are bright and joyful. Think of this texture as sitting somewhere between the weight of a Turkish towel and a more traditional and heavier terry towelling number. The cotton has been flat weaved, which allows for very fast drying. It's also more compact, which is great for travel or storage, and creates less bulk in a washing cycle, so it's more eco-friendly. Shop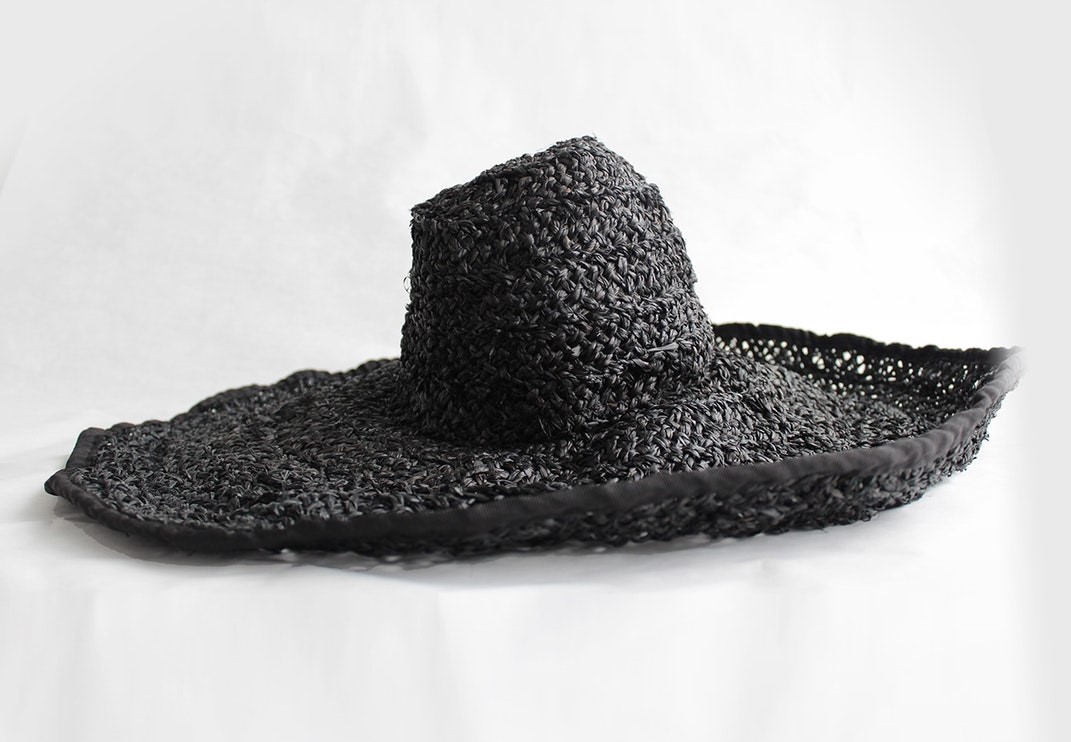 Reinhard Plank sun paper hat, $457, from The Shelter
Italian-made Reinhard Plank hats are a work of art and no two are the same. They have a beautifully worn patina to them and look as though they have lived a life before they met their owner. A wide brim in New Zealand's climate is essential, so why not make it a beautiful one. This hat can be rolled down, too – so perfect for summer sojourns. Shop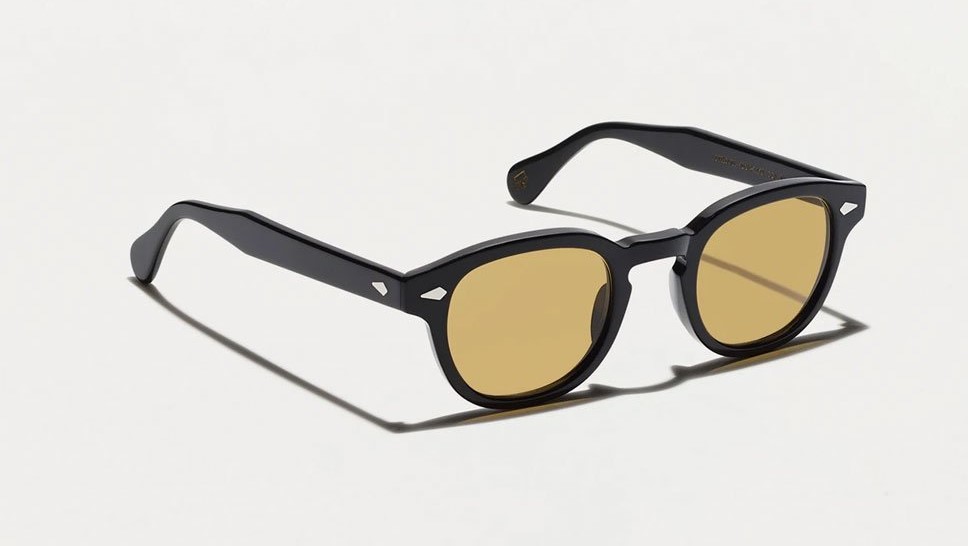 Moscot Lemtosh sunglasses with amber tint, $649
Two words: Demi Moore. I recently read Demi's memoir, Inside Out, and couldn't put it down. I followed this up with a deep Google stalk of Demi and her style. I noticed she often wore these amber classic Moscots, which look great. I quite like the idea of a yellow or amber lens, which allows the glasses to be worn in low light or even indoors. This style works well on everyone. Shop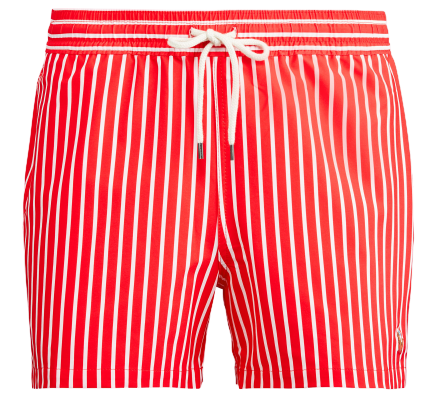 Polo Ralph Lauren slim-fit swim trunk, $159, from Smith and Caughey's
Brace yourself, lads. The classic swim trunk seems to be cut a little higher across the board this season. There are plenty available in block colours, but I love the fresh look of these waspy little numbers cut in red and white stripes for Ralph Lauren. Shop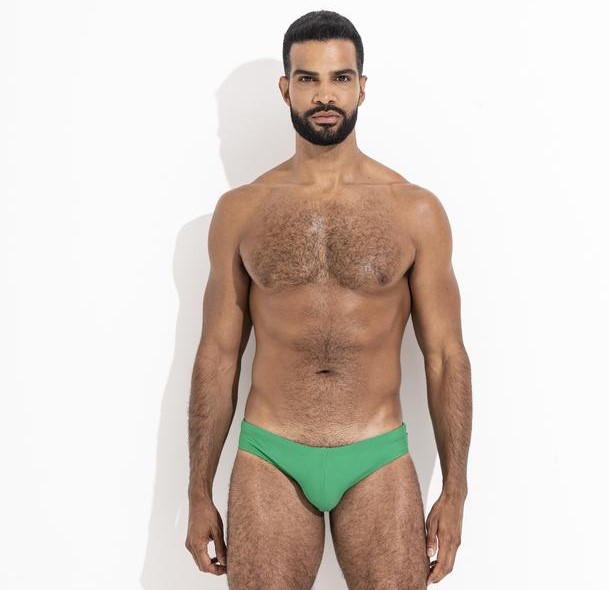 Hercules New York classic-cut swim brief, US$70
Male swimwear line Hercules is the brainchild of Sean Kelly, the New Zealand-born and trained designer who famously won season 13 of the TV show Project Runway in 2014 when it was at the height of its popularity. Hercules is all about sexy and skimpy. These briefs won't appeal to everyone, of course, but if you spent your lockdowns shredding in your home gym, these could be an amazing option to show off all that hard work. Shop

Follow Sally-Ann @sallyannmullin