This article has been republished. This article was first published in November.
She's been called a "hopeless advocate" and a grifter. She's been rebuked before the Employment Relations Authority and lectured for not warning her clients of the consequences of not being vaccinated.
In fact, since she first started representing clients who lost their jobs for refusing the covid-19 vaccine, 28-year-old legal advocate Ashleigh Fechney has had to face the scathing scrutiny of large parts of the legal community and the New Zealand public.
She's tried not to let it get to her.
After all, when you have autism, ADHD and have to challenge the covid-19 public health legislation in multiple courts in a few short months, there's not much else you can focus on.
"I've had a crash-course," says Fechney. "I've had to learn all the legislation. This is not my area of expertise, but we needed answers and no one else was taking the cases."
In the current climate of fear, stigma and social condemnation, taking on a client who was fired for being unvaccinated might be a dangerous move for a legal representative. Not only because they might be presumed to be "anti-vax" by association, but because challenging the impenetrable Covid-19 Public Health Response Act 2020 in a court of law will almost certainly end in failure.
But Fechney says none of that mattered.
She got into law to do one thing: provide fair and impartial legal representation to people that need help, and ensure their arguments are heard.
"What we have in law is what's called the cab rank rule," she says. "It means that we're supposed to represent every person that comes to us unless you just don't have capacity or it's outside your knowledge. That's not happening right now.
"The people just deserve some sort of clarity and certainty. I've taken on these cases because I think people deserve to know the law."
Employment law still exists
Although she has a masters in law and has been admitted to the bar, Fechney doesn't practise as a lawyer. She practises as an advocate. Through her business, Ashleigh the Advocate, which she founded in February 2020, she markets herself as a "no bullshit working man's representative".
On her website she says she did not grow up privileged and knows "how much $100 means to a family".
So she offers a no-win, no-fee service, where clients will only pay if their claims are successful.
The timing of the launch of Ashleigh the Advocate was fortuitous. Within a month, covid-19 had arrived and NZ was in lockdown – a situation that threatened to warp and buckle the very stanchions of employment law.
Based in Christchurch, Fechney quickly earned a name for herself, imploring employers to continue paying their workers during the frenzied wage subsidy lolly scramble. She did Q&As for small business owners on Facebook and appeared in the media reminding people that pandemic or not, employment law still existed.
The demand for her services exploded.
"I was working sunup until sundown," she says. "I had so, so, so many employees contact me. I was glad my husband was at home at the time because I was so busy I wasn't eating.
"I really felt like I was making a difference. I wrote and taught people how to try and raise claims themselves. I empowered employees to have conversations with their employers. I represented in disciplinary meetings for a significantly reduced fee. I very quickly grew to having a consistent client base of 45 clients."
Almost two years later, the frenzy has not stopped. But now, it's not underpayment that employees are wanting her help with. It's the loss of their jobs and livelihoods altogether.
The rise of the mandates
The government's vaccine mandate orders, which have gradually crept from the border into airports, hospitals and schools, have ushered in an unprecedented distortion of many of the employment rights that NZ has previously considered sacrosanct.
For the vast majority, the mandates are justified. While they limit the rights of a few to refuse medical treatment and not be coerced, they are designed to protect the rights of many by limiting the spread of covid-19.
If the few won't comply to achieve that outcome, then they are removed from the situation.
And yet, because of the sweeping nature of the vaccine orders and controversy of the issue itself, Fechney felt these employees were not getting the say or treatment they'd always been entitled to under NZ's laws and were being unjustifiably disadvantaged.
But few – if any – lawyers seemed willing to pick up these cases.
So she did.
"I never wanted to be the representative taking these cases," she says. "I can say that there are much, much better lawyers out there that should have been doing this work. But they weren't.
"My family urged me not to take on these cases. They knew the stress it would cause. They knew the criticism I'd receive. However, they also knew I wouldn't listen to them because this is greater than me."
Challenging the legislation
Since that time, she's progressed more vaccine-related matters than any other legal representative. She's appeared before the employment court, the high court and the Employment Relations Authority where, in an unpublished determination, she was chastised by the authority member for running a givealittle page to raise litigation funds for her case because it identified the respondent.
But it was the judicial review in the high court where she challenged the rationality of the order made under the covid response legislation that truly tested her mettle.
The case required a frantic foray out of her regular domain and into the turbulent confluence of human rights, employment law and emergency public health legislation. She spent weeks dissecting the laws, reviewing the Hansards and the concerns from the opposition about the act to put together a compelling case.
She thought, at the very least, it would open a discussion on why such drastic legislation, which overrode the NZ Bill of Rights Act, was rushed through under urgency and not subject to the normal checks and balances required when a bill has to go through parliament.
But like every other legal challenge against the vaccine mandates, Fechney's claims on behalf of her client were dismissed. Justice Peter Churchman accepted covid-19 public health response minister Chris Hipkins was satisfied the vaccinations order was appropriate to achieve the purpose of the act – to prevent the outbreak or spread of covid-19. Any limits on rights were therefore justified.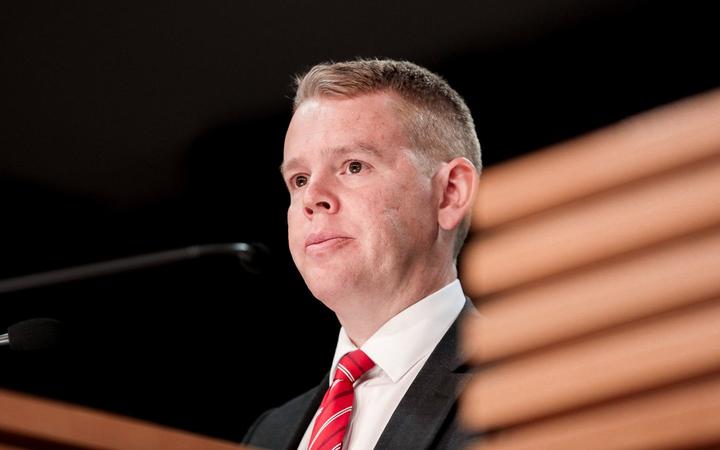 Covid-19 public health response Chris Hipkins
While Fechney acknowledges she was "in the deep end" with the judicial review, she doesn't see the decision as a failure.
"The aim of going to the high court was just putting enough together to form the basis of something that maybe someone can work off in the future," she says. "Or maybe it was going to be enough to give people a little bit of clarity or certainty around this order."
Despite the outcome of the case, the work has not ceased for Fechney. With 1300 DHB workers joining the ranks of the unvaccinated unemployed this week, the demand for her services is poised to grow.
But the intensity and stress of it all has taken a toll on her health.
Her liver is inflamed and she's developed a mysterious auto-immune condition that her doctors can't make sense of. While she's reduced her hours to help her recovery, she says it's not easy to turn people away.
"I often think about giving up. I'm only human. However, in those times, I receive a reminder that I'm needed. Like an employee who tells me they have been turned away by 10 lawyers before contacting me."
A lawyer's responsibility
According to the NZ Law Society, vaccination status should not impact the ability of people to access legal advice and the courts. If a client is unvaccinated, and a lawyer is uncomfortable seeing them face-to-face, then they can engage remotely.
However, Fechney says that some lawyers may be unwilling because of their own personal beliefs about vaccination.
"It's a very emotive topic. But we got taught throughout law school that the law is not about morals, it's about the law. As a practitioner, or as a representative, you must put your own morals aside."
While many NZ lawyers may disagree with Fechney's work on principle, she's also received considerable support. Her social media pages are filled with praise and adoration, and she's received financial litigation support from donors including a $5000 donation from a law firm in early November.
For fellow employment law specialists like Greg Bennett, her work is a fundamental part of the justice process.
"I think Ashleigh's doing a wonderful job," he says. "People are being dismissed and they can't retrain. They don't have a future. There's nothing left for them."
"It's a process of building a path to walk down. Because, at the end of the day, I would hope to see that the people who object to the vaccination on certain grounds are allowed to continue working and continue to have a livelihood."
Throughout her spell representing these clients, Fechney has appealed for more support from senior legal counsel to help conduct her cases. But for the most part, she's been a one-woman band.
However, having acknowledged her own limitations in public law and judicial review, Fechney recently contacted pro bono legal service Te Ara Ture for more support. She was informed that Maria Dew QC of Britomart Chambers had taken over her customs worker case.
"I acknowledged that I'm not the person that should be taking all of these," Fechney says. "With that customs case, I put the stones down and helped it to get far enough. And now my client has got excellent counsel."
When I contacted Dew, she told me that despite the access to justice issues covid-19 had created, lawyers had an obligation to take on clients "if it is in their specialist field of legal practice and they have capacity to do so".
"This obligation is irrespective of their own personal beliefs. Lawyers already accept work on this basis, particularly in criminal law and the employment law area is no different.
"Lawyers acting for both employees and employers acknowledge that there are complex issues at play in this new covid-19 pandemic era of employment law, so legal representation is needed to assist both sides.
"I know that all clients will ultimately benefit from these issues being well debated and determined before the court where necessary."
Despite her views on fair and impartial representation – or perhaps because of them – Fechney has indeed been accused of being "anti-vax" since she first represented the customs worker.
She has been outspoken in her view that the vaccine mandates have limited her clients' rights and do not properly consider whether an employee's role is actually high-risk. She believes the vaccine mandates have created social division and pushed more people to the margins of society. Some critics have therefore presumed she is an opponent of vaccines altogether.
It's the kind of cruel and ignorant polarisation that has dominated the covid vaccine issue in NZ and puts people in one of two "us and them" camps: vehement and vocal cheerleaders of vaccines, mandates and government measures on one side; hostile "anti-vaxxers" – conspiracy theorists who tout Trump and deny climate change on the other.
It fails to capture the realities and nuances of human beings, and ironically, it totally disregards the fact that Ashleigh Fechney, a vulnerable person, is fully vaccinated against covid-19.
She thinks people should get vaccinated. But her personal beliefs, and whether someone is vaccinated or not, have absolutely no bearing on her decision to represent them, or how "safe" she feels in doing so.
"I'm not a doctor, I leave the medical side to the experts," she says. "But because I'm vaccinated, I feel safe. So I don't have any need to hate or criticise anyone.
"Because if people can't access justice, what's the point of it?"
The piece has been edited to make clear that Ashleigh Fechney practises a legal advocate and not a lawyer.