The founder of an app designed to help autistic children communicate verbally is confident that a key to its success lies in simplifying it.
Swati Gupta told BusinessDesk that the new-look Talk With Me app, released on World Autism Day on April 2, removed complexity to make it more intuitive.
"These days, we download something, you just want to know how it works. You don't want to learn how it works, it should just work," she said.
The app for iOS and Android smartphones and tablets displays cards with words and phrases to encourage non-verbal autistic people (though it is geared towards children) to form and say simple sentences. The interface is designed for a parent, teacher, therapist, mentor, or any adult to sit and help the child through touching and dragging cards into place, spurring conversation.
A now-available updated version gives users more customisation to insert their own words, phrases, and pictures into cards to make the sentences more personal and engaging.
Formerly a research scientist at Callaghan Innovation, Gupta said she was inspired to build the app during her spare time in the evenings and weekends, after an internal project with a school helping autistic children communicate with cue cards wrapped up.
The project was funded by KiwiNet and the Normal Barry Foundation as part of Callaghan's Emerging Innovator Programme.
"It was a very simple idea. We quickly put it together, I didn't know whether there's any value in it. Then we went back to the school … we heard such amazing stories."
She said children who had never conversed with their classmates suddenly had friends and the confidence to chat, a process that can sometimes take years.
"I was just sitting there watching. And that was probably the first time I've witnessed that deeply the challenge it takes for a teacher to help these children communicate. And I thought I can build this to make this easier."
Deflated when the project was shuttered, Gupta worked on the app build for over a year and incorporated her company, Inclusys, in November 2017 before eventually quitting her job in January 2019 to work on Talk With Me full-time.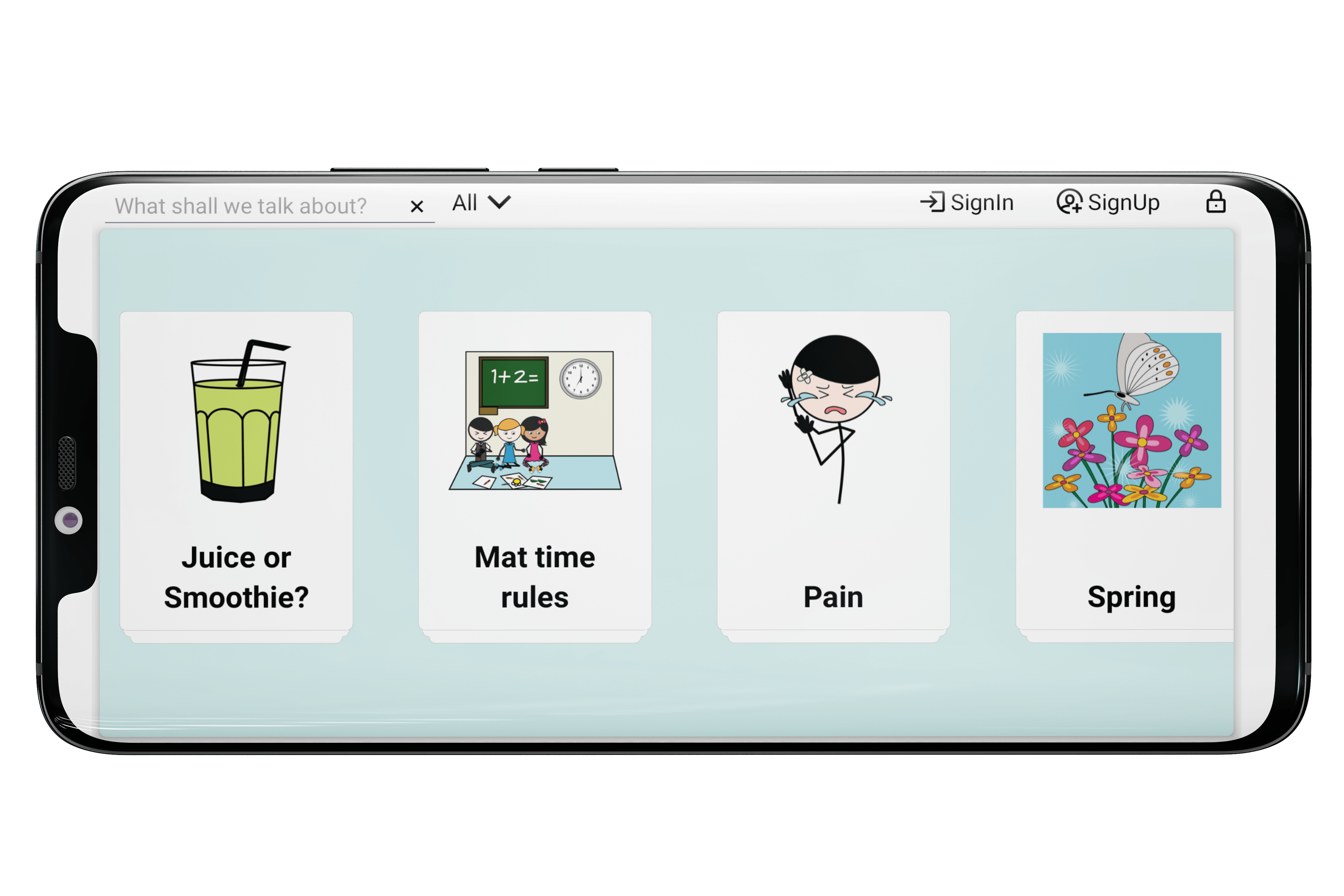 Talking business
"In autism, oftentimes people have difficulty with language so they are not able to verbalise very much; comprehension may not be there. But sometimes comprehension is there, more often than we think," Gupta said, even offering a gentle swipe at people who aren't diagnosed with autism.
"Even if you can verbalise, it doesn't mean that it makes you a very good conversationalist. You know, most neurotypicals can verbalise, but it's not true that all neurotypicals are great conversationalists."
Her confidence in visual aids to link thoughts and words persisted as she pitched the project repeatedly to investors.
Gupta says she hit success with a man who remains the sole investor. Companies Office records show this to be Danny Chan, an experienced businessman and director with a background in finance and export. He is formerly of Fidelity Investments, a co-founder of Academics College Group (ACG), and serves on the NZ-China Executive Council Board.
The investment has allowed Talk With Me, which launched in July 2019, to grow its user base to about 3,000 users worldwide. Gupta said most are in the US, but with a decent spread in Europe, Africa, India, NZ, and Australia, though English is the only available language at the moment.
Company Inclusys has three full-time employees including Gupta but currently does not turn over revenue. The next step is to move Talk With Me to a paid subscription model.
The app is currently free, but she hopes a $100 annual subscription model will be introduced soon to get more organisations as well as individuals signing up.
Her confidence is buoyed by Talk With Me's growing usage during the pandemic, where the team figured out how to get the app working over Zoom thanks to remote desktop software that enables users to remotely take control of another user's mouse and screen. Downloads apparently went through the roof.
"Covid pulled apart people who like to socialise and we were building an app for people who don't socialise. So, we wanted to bring those people physically close to each other."