For many years, the only way to interact with Microsoft's software was through other companies' computers.
Microsoft's strategy of licensing its software products to scores of hardware manufacturers was a business-defining decision, leading to the global dominance of the Windows platform as the most common desktop and laptop operating system.
With well over 70% global market share, the company has turned in recent years to producing its own computer hardware. The Surface Laptop 4 is the latest of these, and it is a mighty fine effort.
If you aren't entrenched in Apple's ecosystem of iPhone, iPad, and Mac, then the Laptop 4 is a top choice (and even if you do have an iPhone there's no reason to shy away).
It falls a feather short of the build quality of a MacBook, but it is very close. Some versions have a fully aluminium build but the model I reviewed has a soft fabric coating on the inside.
This Alcantara material is soft to the touch and quite unique for a laptop. I only used it for a month, so I can't say how dirty the soft finish will get after several months or years.
Another fabric finish in blue, or a sandstone metal or black metal are your other options.
A minor quibble is that on the Alcantara version the housing visibly depresses when you hit keys in the centre of the keyboard (keys like F, G, and H). This takes away somewhat from the premium feel and will likely not happen with the fully metal model.
The keyboard itself is a joy to type on with full-sized excellent spacing and just the right level of clackiness and feedback for my personal tastes, though it is a slightly lighter feel than Apple's latest MacBooks (but far better than most of the competition).
Display of affection
Having a 3:2 aspect ratio display is something you won't know you missed until you have it. Many other laptops opt for the squatter 16:9 format, but with 3:2 has more vertical space to make word processing and web scrolling feel less squashed.
The display itself is top notch even if picky types might baulk at the sizeable black bezel around it.
I reviewed the 13.5 inch model, though a 15 inch version is also on sale. The former has a pin-sharp 2256 x 1504 resolution and is fully touch compatible – another feature you didn't know you needed until you have it.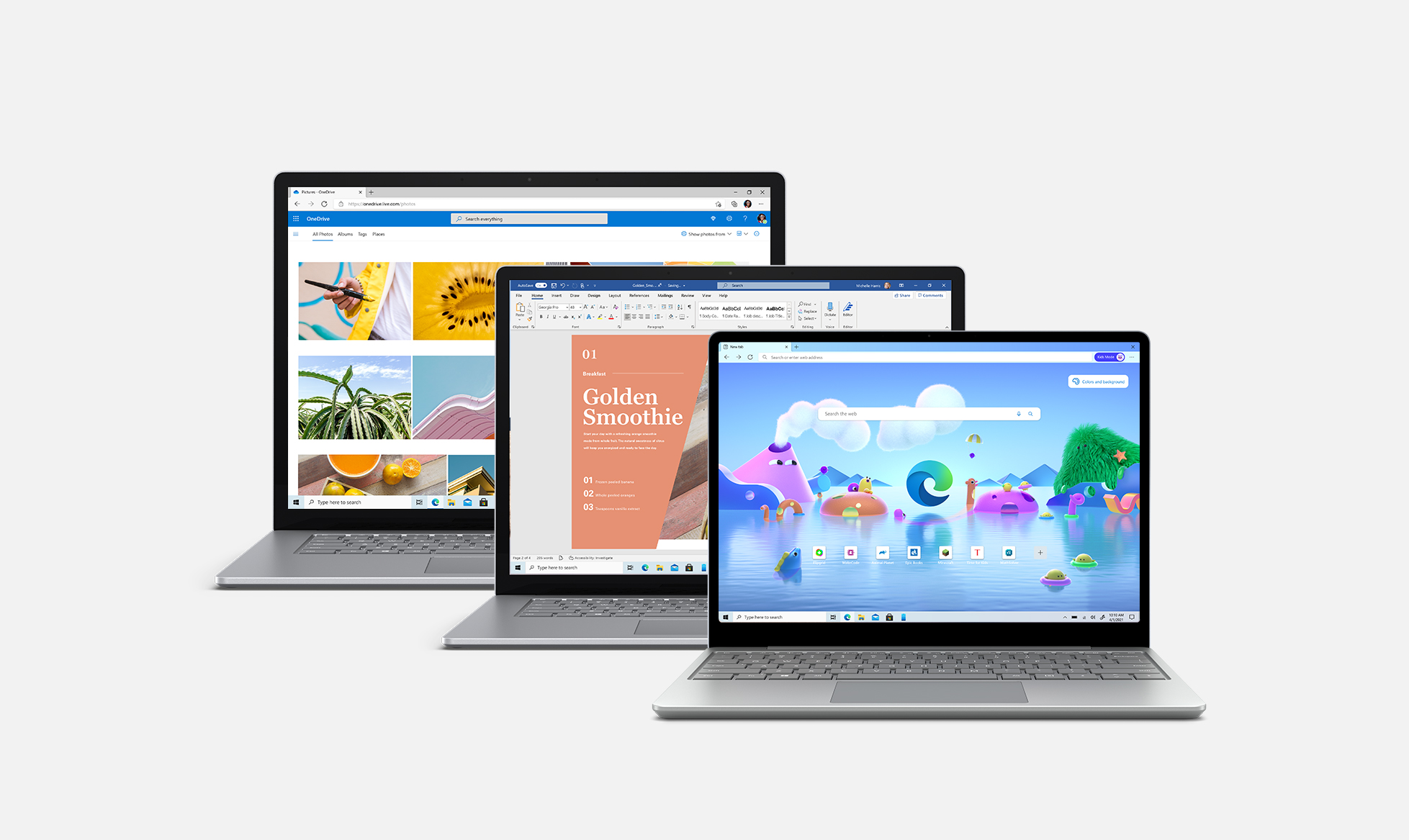 Touchscreen laptops aren't for constant interaction like on a smartphone or tablet. Instead, being able to quickly tap a command on screen, scroll a webpage with your thumb, or pinch to zoom speeds up laptop use, especially if you don't have a mouse connected.
Thankfully, the Laptop 4's trackpad is very responsive and just about large enough to use for a few hours without fatigue.
The display is also compatible with Microsoft's Surface Pen ($159) for the quick signing of forms, notating of documents, and doodling in meetings.
Specs and perks
Things get a little complicated with the laptop's internals. Microsoft is offering different models with either the latest 11th generation Intel Core processors, or Intel rival AMD's Ryzen processors.
My loaned device had an Intel Core i5 chip with 512GB storage and 8GB RAM. It sits in the middle of the range and retails for $2,299.
Such specs mean it performed flawlessly, though in my day to day work as a journalist I do not have to use memory-hogging applications such as Photoshop, or complex video editing software. For these needs, there are Intel Core i7 versions with up to 32GB RAM.
The entry-level price for the 13.5 inch Laptop 4 is $1,749 with the Ryzen 5 4680U chip. A top of the range 15 inch Intel model maxes out at $4,599.
When you're spending this much on a premium laptop, it's hard not to be irked by the lack of ports. Long gone are the days of disc drives, leaving the Laptop 4 with one USB-A port, one USB-C, one headphone jack, and pleasingly one SD card slot for the photographers out there.
The speakers are also top drawer, with great volume levels perfect for Zoom (sorry, Microsoft Teams) meetings. The audio was a welcome upgrade from the abysmal speakers on my Acer Swift 3 laptop.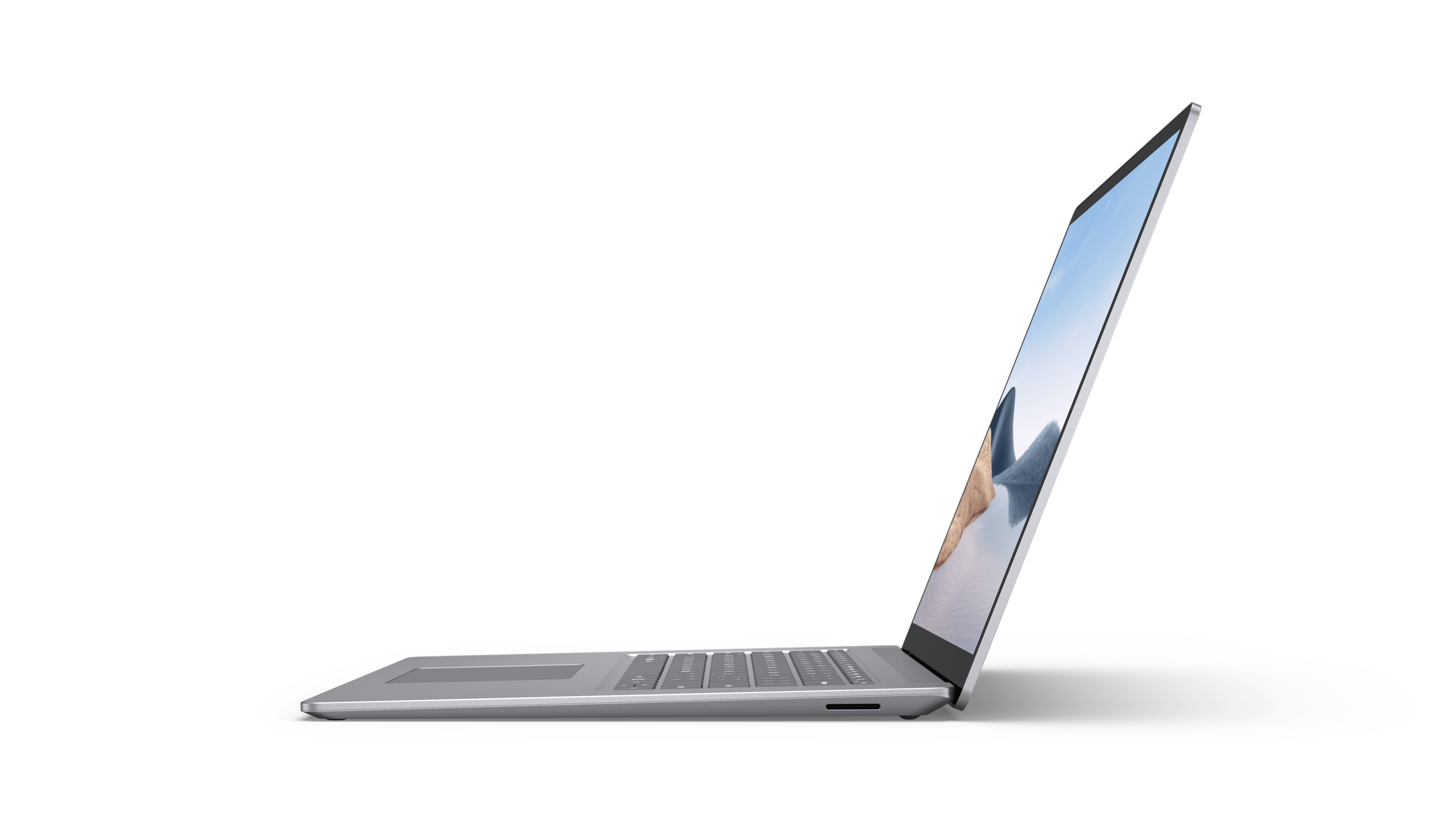 With my Samsung phone I could also tap into Microsoft's solid Your Phone software that mirrors your smartphone on the laptop (it works with all Android phones and iPhones). You can send and receive texts, and quickly click and drag photos between devices.
The best feature is cross-device copy and paste – copy on laptop or phone and paste on the other.
It's not the most elegant solution but it's as close to the harmony you'll find when using all Apple products.
Time on your hands
My favourite thing about the Laptop 4, along with the superb screen, is the battery life. What good is a laptop that leaves you scrabbling for a power plug after three hours?
In my use, Microsoft's new notebook lasted a full eight hours away from the mains, no questions asked. There was usually juice to spare, too.
It absolutely trounces most other Windows machines that I've used in recent years.
If you live in Microsoft's software suite of Word, Outlook, Teams, and Edge then it'll last you even longer. Once you start bringing in things like Chrome, Spotify, Photoshop, and any other third-party software you need for your job then the battery will take more of a hit.
In all, this is one of the best Windows laptops going. The fourth version of the Surface Laptop doesn't really try anything new, instead refining the series to the absolute best version yet.
This means it isn't all that exciting, but laptops rarely are these days. But if you won't go near a Mac, it's an obvious go-to premium PC.